Surveillance cameras have been used in banks, restaurants, and other high-security buildings for a long time.
Only very exclusive and particular homes had cameras fitted to its facade and border, as the system and installation was very expensive.
As technology becomes more accessible and affordable, many homeowners are looking for camera options that guarantee the safety of their houses.
Home security cameras are part of an all-encompassing surveillance system that monitors the house from the inside and outside.
This article is a guide to help you in your selection of a proper home security camera system.
Quick Look
The following topics will be addressed in length as they are essential for home security cameras.
Budget and cost
Location
Power source
Compatibility
Privacy
---
Why use a home security camera
There are a number of reasons that should drive you to purchase and install home security cameras within and around your home.
This section will highlight some of the reasons for using security cameras.
➡ Peace of mind
Having a constant reminder that your home is safe and secure from danger is essential for feeling assured when leaving the house.
Security camera systems allow you to keep an eye on your home from your phone or laptop wherever you are.
Additionally, the system sends notifications of any unusual activity, upon which you can take swift action and inform the relevant authorities.
➡ Checking in on the family
Working parents are often forced to hire sitters – whose fees can be quite expensive – to look after the children upon their return from school.
Installing security cameras allows parents to keep an eye on their houses and children while they are away from them.
Moreover, cameras allow pet owners to keep an eye on their pets and monitor their movements – and any accidents – when they are away at work.
➡ Insurance
Insurance compensation can often be tricky for people who have suffered break ins and theft, as they can not validate stolen items and are unjustly compensated.
Security cameras offer the exact footage of the theft as it is happening, and allows victims to make valid claims to insurance companies.
➡ Deterring criminals
Burglars often mark their target homes before attacking, and typically if they notice security cameras, they will abort the mission.
Security cameras allow you to identify individuals – to a very detailed level – who are trying to break in and share this information with the police authorities.
The camera installation acts as a barrier against losing your items and guaranteeing the security of your home.
➡ Aide in investigations
If you are a victim of burglary, security cameras will aid the police in their investigations. Criminals can be identified and brought to justice, and stolen and precious items may be retrieved.
---
---
---
Pros and cons of home security camera
---
Although home security cameras are great at offering a sense of safety and security; they do have some negative consequences. This section will look at the pros and cons of installing cameras in your home.
Also Read: 9 Best home theatre systems to buy in Australia
Pros of house cameras
Monitor activities
Installing security cameras in your home gives you peace of mind at work, especially for parents whose children are home.
Cameras give them the ability to monitor every activity and dismiss any negative thoughts.
Make right decisions
Security cameras record sounds and movement throughout the house, which will allow you to replay the footage and determine exactly what happened in case there was any disagreement.
The decisions you take will be fair as they are based on actual occurrences.
Prevent crimes
According to the United States Department of Justice, there are approximately 2.5 million burglaries per year, more than half of which are home invasions.
These numbers indicate a growing crime trend and an increase in theft probability for homeowners.
Security cameras can help prevent crimes, as they are key to deterring criminals away from the spaces where they are installed. Once motion is detected, an alarm is sounded and authorities are immediately informed.
Collect evidence
Footage from security cameras provide evidence where needed. In case of a robbery, the recordings can be retrieved to help solve the case, determine what happened and identify and arrest the guilty entities.
This will help you retrieve your stolen items and the insurance on them.
Cons of house cameras
Invasion of privacy
Although installing security cameras can give people a sense of security, it can lead to violation of the homeowner's privacy.
There have been many cases where hackers break into the security camera system, gain personal information, and use it for malicious purposes.
Cost
Security camera systems can be quite expensive to purchase and install, especially if you're aiming for superior technological performance and complex systems.
You should carefully study your options in respect to your budget and aim for choices that are more affordable.
Additionally, security cameras need regular maintenance to keep them running and effective, from minor cable replacements to full system updates, leading to a high operating cost.
You should always hire professional experts with skilled labor to install and maintain the cameras; attempting to do the job yourself may cause damage to the cameras or the system.
If you have a limited budget for the cameras, you have several cost-efficient options on the market.
Cannot prevent theft
Security cameras are a great way of deterring criminals and keeping them away from your premises; unfortunately, that is all they can do.
Even with a motion detector that sounds an alarm and informs authorities, criminals might still break into your house and steal your valuables.
However, the advantage of security cameras is that they can record all the activities, and the footage may help the relevant authorities investigate the burglary and retrieve the stolen items.
Vulnerability
Electronics exposed to harsh conditions can get damaged and security cameras, especially outdoor ones, are vulnerable when exposed to severe weather conditions.
If the location of the cameras is wrong or has been tampered with, the camera will be disabled and not serve its purpose.
Five things to know before you buy a house security camera
---
1. Budget and cost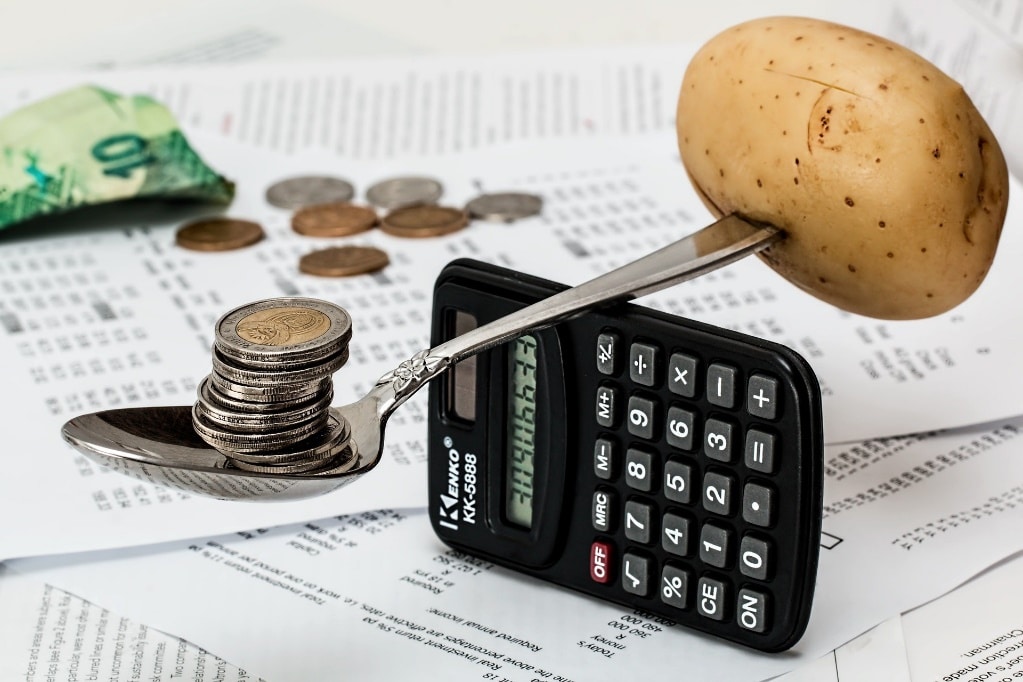 Before purchasing any item, it's essential to evaluate the cost versus your budget.
The cost of security camera systems varies depending on the type of cameras and on the different features provided, with a wide range of options to choose from in order to match your finances.
Properly budgeting for your project initial purchase costs, installation costs and lifetime operation costs, allows you to keep track of your expenses, to avoid overspending, to save money, and gives you more control on your cashflow.
2. Location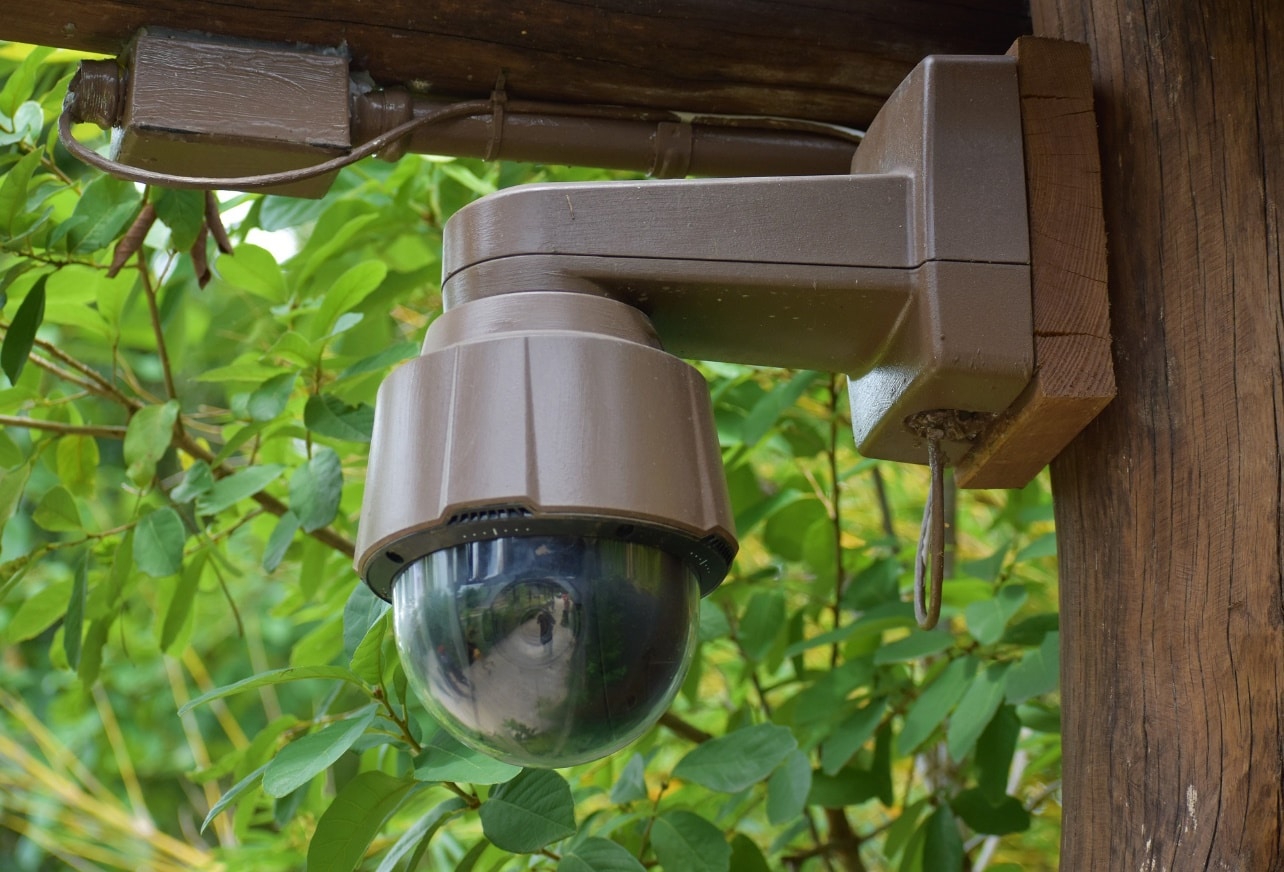 While distributing your cameras throughout and outside your house, you should not commit to one specific pattern or location.
Instead, it is advisable to fix each camera in a strategic location in order to capture as many angles around the house as possible, whether indoors or outdoors.
Installing wide-view exterior security cameras that are clearly visible can serve a double purpose of capturing a wide angle of your property and also of intimidating trespassers and intruders, scaring them into leaving your premises.
It is important to keep in mind that electronic devices are susceptible to damage from rain, extreme winds and humidity, which is why it's advisable to install the cameras under a proper shade, or to invest in durable weatherproof types.
3. Power source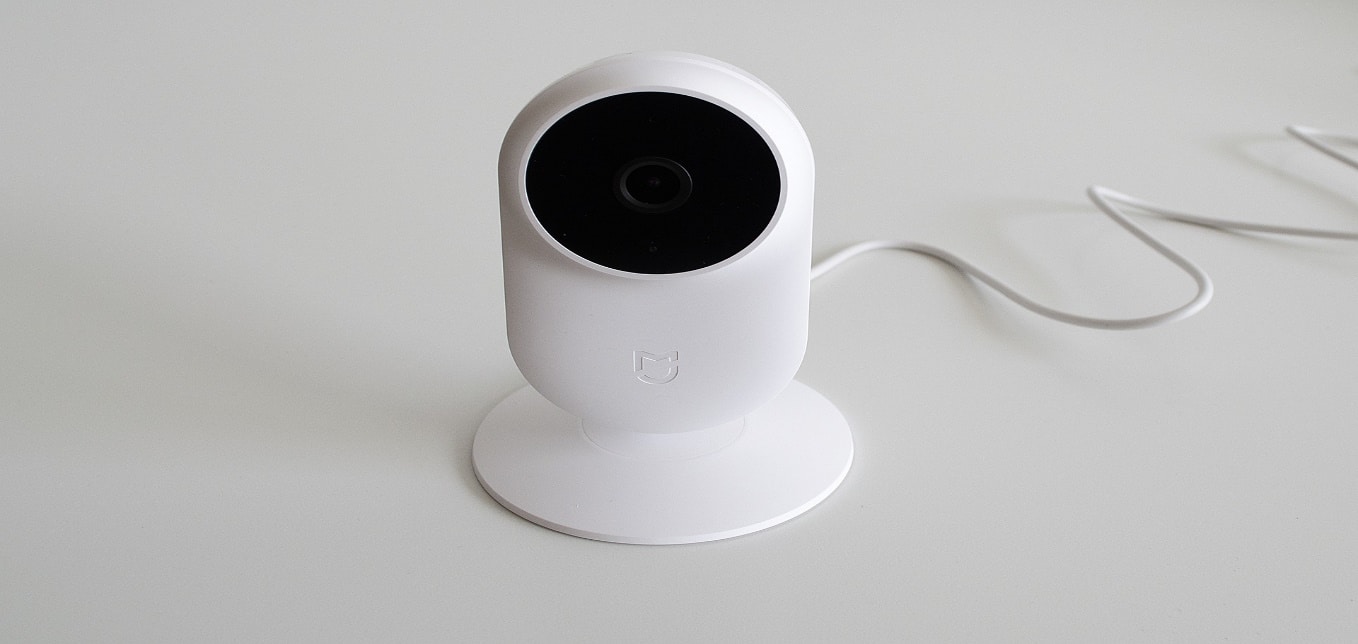 Different types of cameras in the market can be powered from various sources to suit a variety of installation and operation requirements.
Some cameras are battery-powered, with wireless (or Wi-Fi) internet connection, and overall wire-free cameras.
Battery-powered wireless cameras offer the highest flexibility in terms of installation in and around the house.
Depending on the battery source, capacity and operation, it is important to note that wireless and wire-free cameras might require plugging into power cords to recharge the batteries, or require frequent battery replacements.
Your power source of choice will directly affect the type and distribution of cameras to choose from.
4. Compatibility

Home security cameras, once installed and operational, become an integral part of your day-to-day activities, which is why it is essential to consider compatibility features while purchasing the cameras.
It is important that the camera and its operating system can be synchronized with your specific smartphone, laptop, and other devices, in order to guarantee a smooth and uninterrupted communication with the system to notify you of any unusual activities around the house, or to allow you to monitor the house via live feed.
5. Consider privacy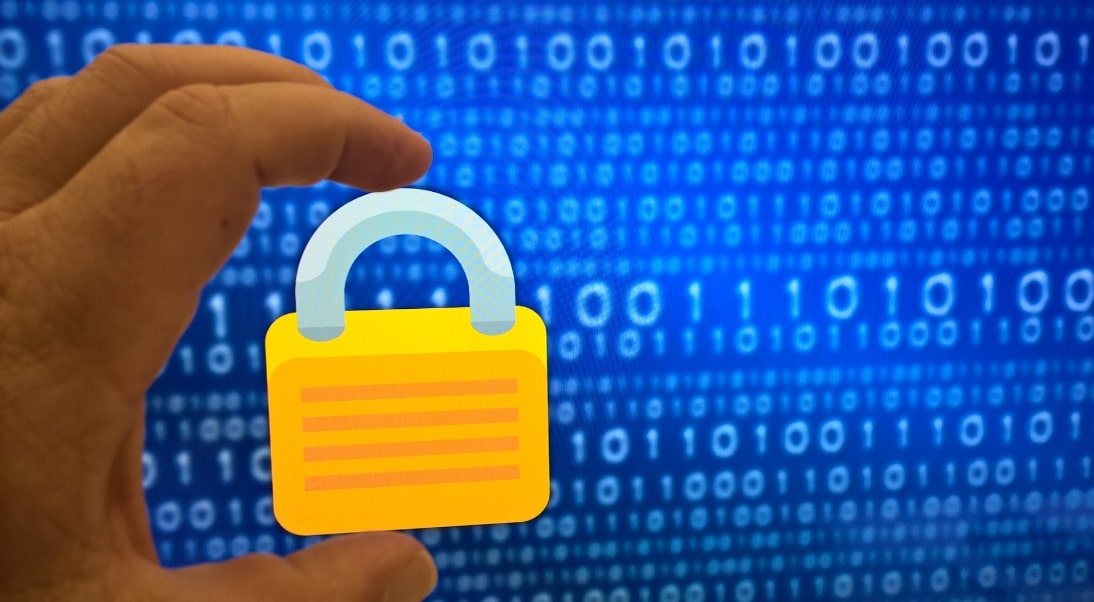 The rapid advancement of technology in security devices has introduced very interesting features to the camera and security system, however the highly digital nature of these systems can lead to risks on your privacy.
Security cameras offer safety and security, and allow you to monitor the activities in your home from your phone screen.
However, the digital transfer of information also means that intruders may be able to hack into your system and get the same view of your space.
Cameras are offering two stages for authentication linked directly to your phone: they send a one-time passcode to your phone and request that you input this passcode along with your username and password to log in.
Without the passcode, hackers will not be able to get past the login section with, and when they try to, the passcode will be sent to your phone, alerting you that there is someone else who is trying to access the system.
Carefully check the camera's privacy settings before purchasing, in order to ensure your privacy is protected.
Moreover, it is advisable not to install cameras in private and personal spaces, such as bedrooms.
Best home security cameras to buy in Australia
---
Frequently asked questions about home security camera
---
1. Are security cameras easy to install?
There are different types of cameras on the market, with a wide range of installation complexity.
Wire-free cameras are the easiest to install given their flexibility to alter their location around the house. All you need is to insert the batteries and set them up.
Cameras with power cords and other types that need wiring, require a professional to assist you set them up to avoid damaging them and to guarantee their proper operation.
Types are often accompanied by a manual that can be easily followed during installation.
2. Is it costly to buy and set up security cameras in the house?
Different security cameras offer varying features and ultimately are available at a wide range of prices. Depending on the type of camera and your specific requirements, you need to study the options available matching your budget versus the costs and features. Your allocated budget will allow you to weigh the different features and select the camera type that offers you safety and security at a well planned cost.
3. How is my security video footage stored?
There are four ways to store your security footage, depending on the type of camera you use:
Cloud storage
DVR
Memory card
Directly to computer
These storage measures allow you to maintain secure storage of your footage, and help you retrieve them when needed.
4. Is it possible to retrieve the camera footage?
Of course, camera footage can be easily retrieved from your system, depending on the storage method and the interface with your devices.
Storage systems can save footage based on a preset time period that you decide (the longer the period, the more storage you will need) and give you access to any activity in case you need to review the footage or report a theft.
5.What type of cameras are there?
The market has several other types of cameras that meet specific purposes and satisfy particular requirements, which might be a better option in your case.
Nanny camera
These cameras are used to monitor the nanny and your child while you are away. Many people hide these cameras in furniture or toys to detect any suspicious activity going on.
Motion detection cameras
They sense movement and only record when there is an activity, and can send a notification once an action occurs. Some cameras can follow the object throughout the room if they are within range.
Wi-Fi cameras
These are the most common cameras on the market; and are connected to the internet. They are easy to set up and control through an internet-enabled device.
Outdoor cameras
These cameras are fixed to the exterior of the house and are used to monitor the outdoor space.
They can be equipped with night vision and should generally be weatherproof to keep them safe from harsh weather conditions.
Night vision cameras
These can work for both outdoor and indoor spaces; they are meant to record footage at night by illuminating poorly lit areas. Although this can be a costly feature, it is essential for sensitive and high security areas.