As the cool and wet spring weather gives way to hot and humid summer days, it is essential to take adequate measures to keep cool and stay hydrated to prevent heat-related illnesses.
High temperatures result in hundreds of direct and indirect deaths every year, which can be avoided by following simple measures.
While relaxing in front of the air conditioning unit may seem like the best option to combat the scorching heat of the summer, portable fans are a cheaper and more convenient method to escape the heat.
When the weather becomes really humid, fans can be very valuable to bring much-needed relief from the humidity as the temperatures continue to climb.
Portable fans are practical fans that can be relocated easily and can be plugged either into a USB port or into any conventional socket outlet.
Classifications of portable fans include box fans, window fans, pedestal/floor fans, desk/table fans, tower fans, clip-on fans and contemporary mechanical portable hand fans.
These terminologies have been adopted by the industry to portray and describe the fan.
For example, "desk", "floor", "table" describe where the fans are to be placed. "Pedestal" fans mean they are aided by an adjustable stand while clip-on fans have flexible stands which can be clipped on a surface.
These portable fans are a necessity and a great commodity to have at hand during the summer.
How do fans work?
Fans are by far simpler systems than air conditioners. Following the laws of basic physical phenomenons of convection and evaporation, the increased velocity of airflow in the space caused by the fan makes the air, and by extension, you, cooler.
The faster-moving air from the fan displaces the warmer air closer to our bodies causing the warm air to rise which results in cooling.
Sweat also evaporates quicker due to faster-moving air, which makes the skin feel cooler and releases some of the body heat.
Also read: 10 best air conditioners to buy
Portable fans vs air conditioners
Air conditioners typically make use of the phenomenon of Phase Conversion, which is a process that lowers the temperature of the room through refrigeration.
The liquid absorbs heat as it transforms to gas, releasing cold air from the A/C. Fans do not decrease the temperature of the room but increase the air velocity within the room to blow the warm air away.
This creates a "wind chill" effect that provides relief from heat through evaporative cooling.
Fans are substantially cheaper and more economical to operate than Air Conditioners, as running a fan consumes substantially less electricity at an average of 20-90 watts for ceiling fans and around 100 watts for tower fans.
On the other hand, a standard central air-conditioner consumes around 3,500 watts of electricity per day.
Air conditioners also make the air dry by reducing the humidity while reducing the temperature, whereas fans simply push the air around the room.
Air conditioners can only function in closed spaces like rooms, cars, buildings, etc while fans function in both closed and open spaces.
Fans have the option to be picked up and transported, in the case of handheld fans, neck fans and stroller fans, or they can be stationary within a specific room, like pedestal or ceiling fans.
Tower and table fans can also provide powerful airflow into a specific direction, making them very practical devices.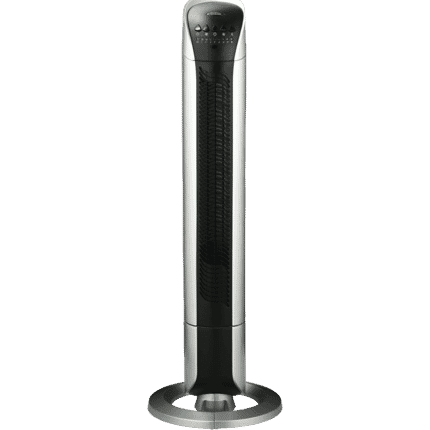 Kambrook 90cm Arctic LED Display Tower Fan
Advantages of portable fans
Handheld fans are portable and stylish. They come in a wide variety of sizes and designs to give cooling relief on the go.
These cooling devices consume less energy than the average air conditioning unit. Some portable fans like handheld fans, table fans, tower fans can be operated with batteries or charged through a USB port.
Portable fans are sold at pocket-friendly prices offering a myriad of benefits.
How to choose a good portable fan
---
1. Practicality
The portable fan you choose should perfectly meet your needs.
For example, if you need a cooling device for hikes and long walks a neck fan would be most suitable. If you need a portable fan to provide relief at your working desk, then a table fan would suit you best.
If you need a pocket-sized travel buddy to offset the heat on your summer vacation, you should go for a foldable handheld fan. If you need a fan that humidifies the air as it cools it down, then a mister or humidifier would be the best option.
If you need a cooling device to generally improve the ventilation and air circulation in a room by pushing out stale air and pulling in the fresh air then a floor fan would be most suitable.
2. Manufacturing materials
The higher the material quality, the stronger and more durable the fans will be.
The quality of the materials used in manufacturing the fans determines the performance, sound, and durability of the cooling machines. The type of materials also influences the efficiency, shape and speed of the fan blades.
The quality of the components is important as they need to be regularly cleaned, and should be durable and high performing. Since metal eventually oxidizes over time, plastic is generally preferred in constructing fan covers.
3. Size
Size is important when choosing a portable fan for practical reasons. It should be easy to lift and shift its location and it should not occupy too much space, especially when used on the go.
However, smaller-sized portable fans have limited power and smaller propellers compared to larger fans.
Large-diameter fans can be quite big and are typically not easy to move around.
These fans are better suited to be fixed in one position in the bedroom or living room and they produce a higher cooling power and stronger airflow because of their larger blade dimensions.
4. Power
The more powerful the fan is, the stronger the airflow. So if you need a fan to serve a big room, naturally you should choose a higher rated fan.
Also Read: Top 10 remote-controlled ceiling fans
10 best portable fans you can buy in Australia
---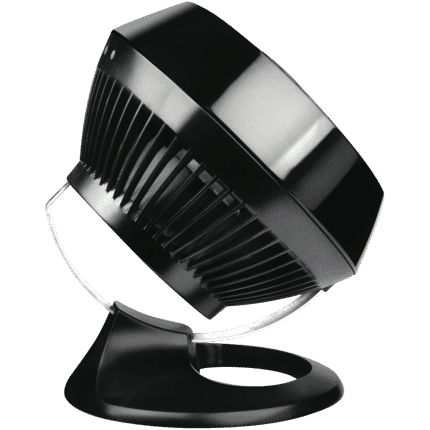 Vornado 660 Large Air Circulator
These mechanical portable fans convert electric energy from batteries or any other electricity source, into kinetic energy.
They are either cordless or corded and it's very convenient to pick one up and shift its location. They are available in a wide range of designs with interesting features like misters, long-lasting power, LED lighting, wearable fans, etc.
Some types can even be fitted with a remote control option. The best portable fans have a combination of power, functionality, and design.
1. Heller desk fan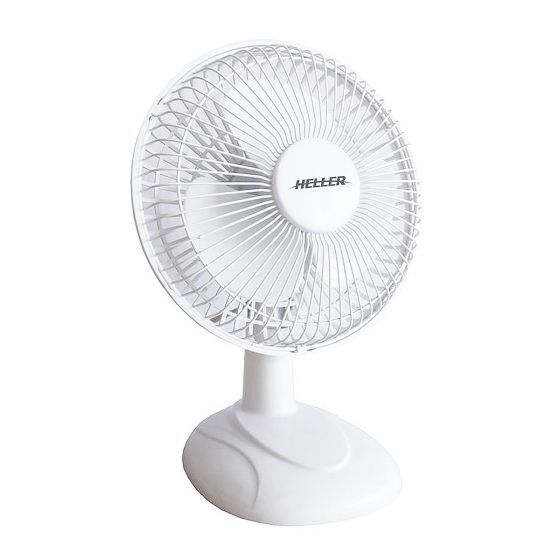 This portable cooling device is a cost-effective remedy for the hot Australian climate. Its speed settings allow you to adjust the airflow to suit your needs.
The adjustable head can be tilted to achieve the best angle of wind direction. It is fitted with an AC motor type that makes it very suitable for indoor spaces such as bedrooms.
The stable base secures its placement firmly on tables or desks while you're working, and the safety fan guard can securely prevent accidents.
2. Heller oscillating cooling pedestal fan
This fan features a misting spray function with three settings that add an extra level of cooling and keeps the air feeling fresh.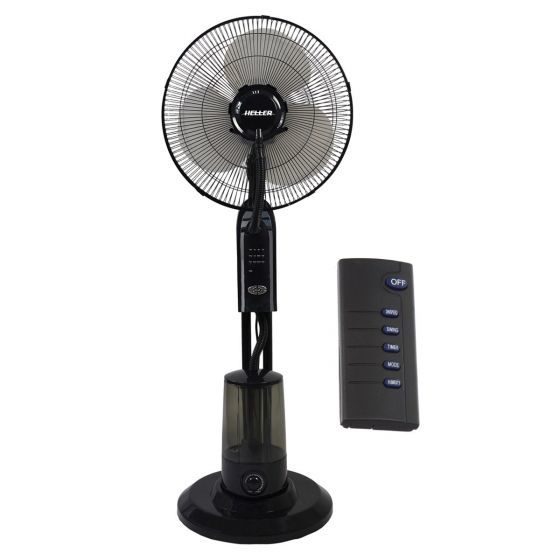 It comes in a dark, matte finish that well complements interiors and adds character to any room. The remote control allows you to adjust the speed settings from the comfort of your bed.
It takes "mobile" to a whole new level with the double-wheeled caster at its base.
It has a blade span of 16″ which generates a strong cooling breeze. This fan is great for both indoor and outdoor use.
3. Heller bladeless tower fan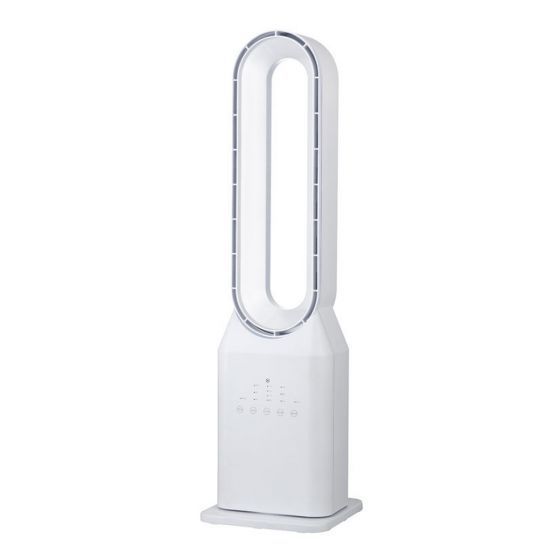 This fan combines sleek and elegant aesthetics with reliable performance to generate a high-velocity breeze that can be adjusted and modified to suit your needs.
This device produces minimal noise, making it ideal for bedrooms and living spaces and any other quiet environment. It also features a wide rotator and a timer of up to seven hours.
4. Vornado air purifier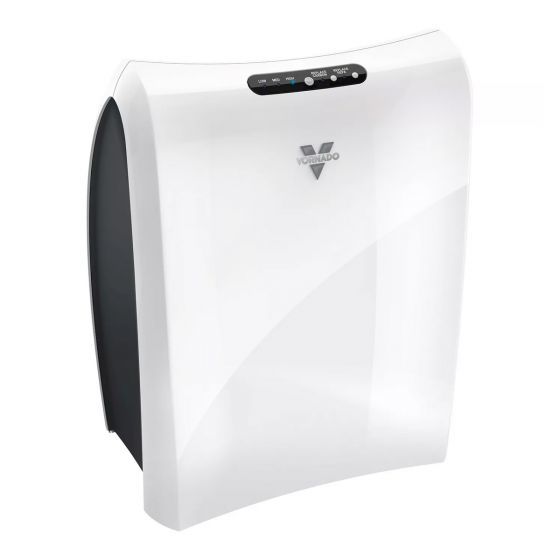 This purifying fan makes use of the most effective filtration accessible, HEPA filtration, to filter up to 99% of gases and particles eliminating the room of allergens.
The Vornado Whole Room Air Purifier filters and actively circulates air throughout the room.
This device features 3 speeds to suit your cooling needs and filter replacement indicators to help guarantee optimal performance.
5. Heller high-velocity floor fan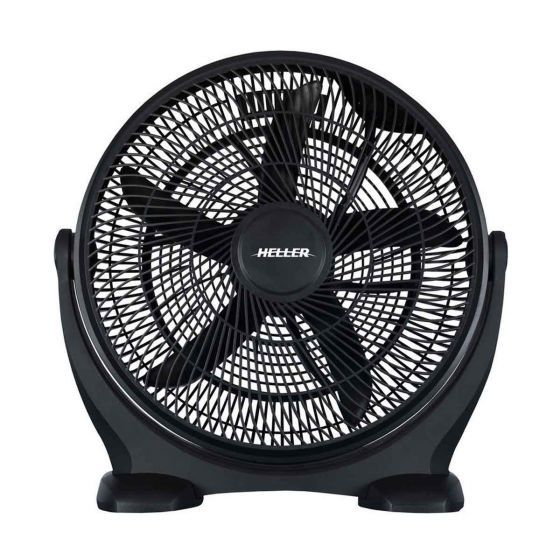 This fan has a powerful high-velocity airflow that evenly distributes a cooling breeze across your living area.
The three-speed settings and a 90° adjustable tilt allows users to achieve the perfect angle of wind direction. It has a rotary operational switch and a fan guard to maintain safety of the occupants.
6. Mercator industrial pedestal fan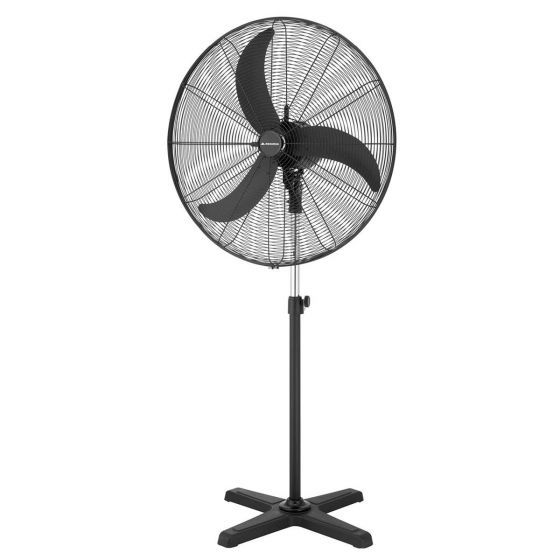 The Airbond DC Pedestal Fan is a heavy-duty metal construction that has outstanding performance. Its DC motor saves more energy than its counterparts.
The Mercator Industrial Pedestal Fan has a wide oscillating motion that produces a powerful airflow which can evenly reach all the corners of the room.
Its height is adjustable and the head is tiltable offering high flexibility to the direction of the breeze. With 19 variable speed modes and a timer that can be set up to 9 hours, this fan is convenient for both outdoors and indoors.
7. Vornado desk air circulator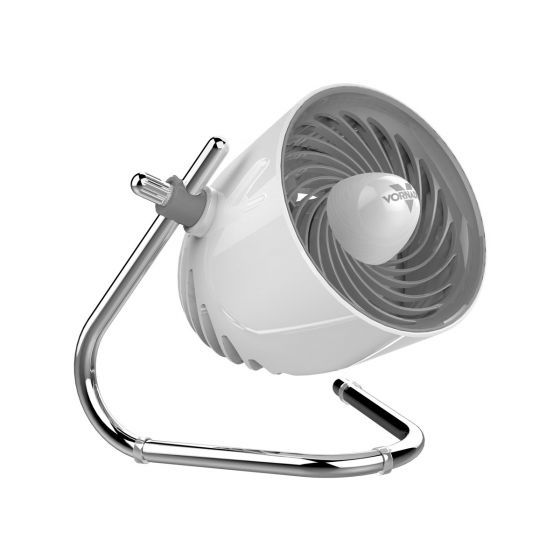 The Personal Desk Air Circulator is quite similar in design to a stylized jet engine. Its aesthetic and small size make it perfect for desk mounting and can add a lot of style to the office or room's decor.
It comes with 3 manual speed controls and a pivotal axis to direct the breeze while operating quietly allowing you to work or study in a non-disturbed environment.
8. Heller turbo tower fan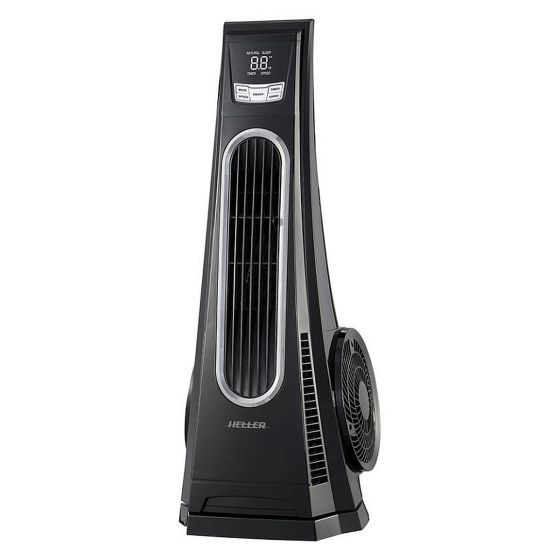 This powerful fan has a high-speed wind performance that will keep your indoor spaces cool at all times.
It has an 8-hour timer and is available with a remote control feature coupled with an oscillating feature that enables uniform airflow across the room.
The three-speed setting allows you to conveniently meet your cooling needs. This tower fan is a must-have in your home this summer.
9. Mercator industrial drum fan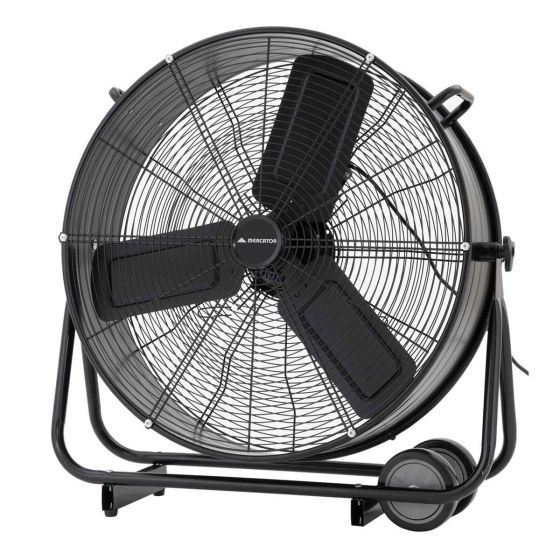 This fan is built for endurance and extensive performance with its heavy-duty steel frame and safety fan guard. It has 3 aluminium blades and a high powered motor that produces a high-velocity airflow.
Its base wheels make it easily transportable and the three-speed settings and 1.6m power cord and plug make this fan a very practical option for spaces requiring high airflow.
10. Heller cordless pedestal fan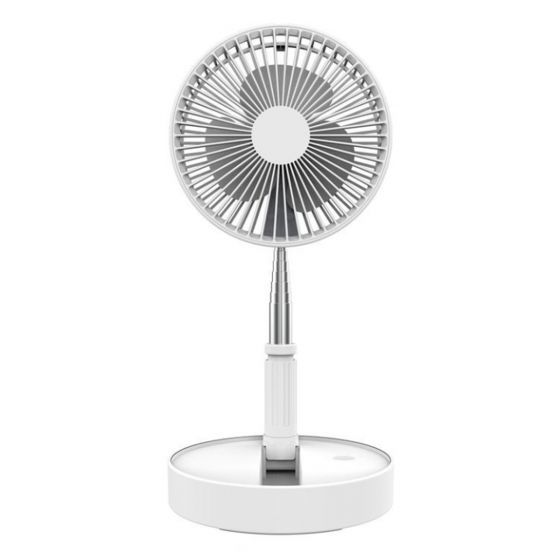 This fan has a rechargeable 7200mAh battery that can function for up to 10 hours after a full charge. At 4-speed settings, you can adjust the airflow based on the weather and your preferences.
This product can be folded flat for ease of movement and storage and can even be compressed into a desk fan.
Its height is adjustable and the head can be tilted to meet the proper angle desired. It comes with a safety fan guard and can be charged via a USB connection.
---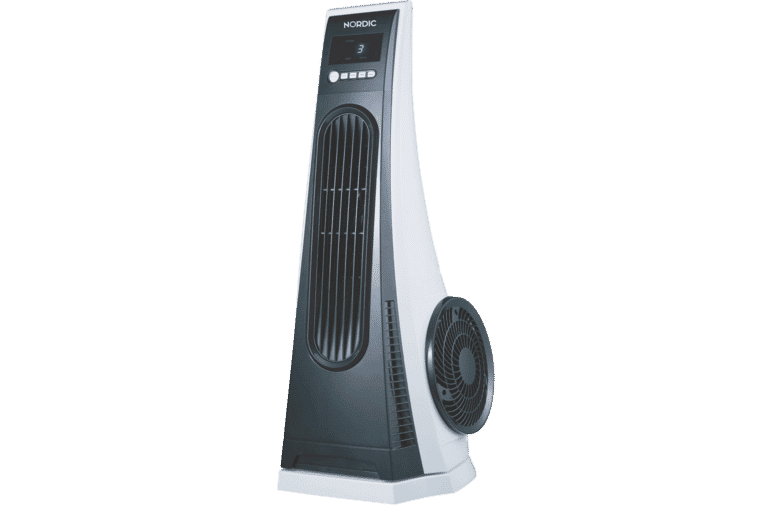 Some of the most popular portable fans
---
Best Battery Operated Fan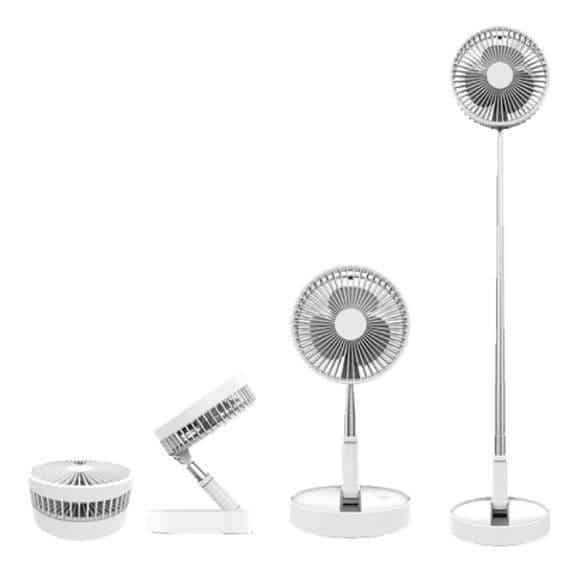 Heller combination desk-pedestal fan can be used as desk fan and also as pedestal fan with its adjustable height.
Its fan can also be folded and adjusted according to your need.
Apart from that, it has a rechargeable battery with a capacity of 7200mah which lasts for 4-10 hours and a power of 4.5 watts.
Due to its adjustable size and rechargeable feature, it can easily be carried with you for travelling.
Best Rechargeable Fan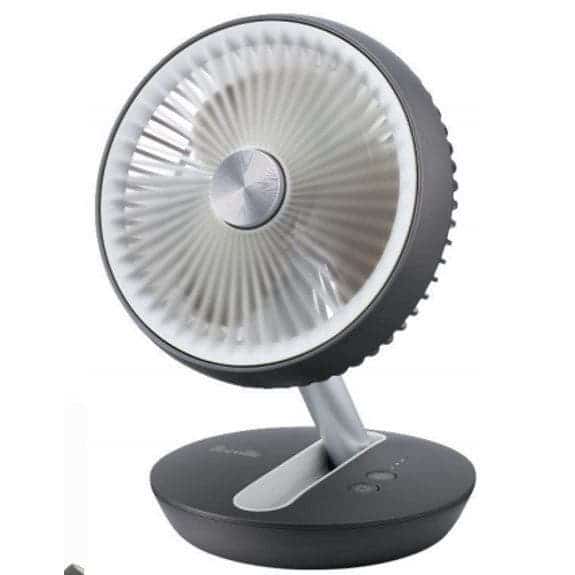 Breville "The Pop" fan is one of the best rechargeable fans with a five-star rating.
If your electricity is shut off or you are going to plan some picnic in the summers, this fan maintains your comfort zone with strong but quite evenly distributed windy effects.
The Pop fan as the name indicates can be tilted to 180 degrees. The fan head also circulates at 360 degrees of angle which allows the air to flow throughout.
It has long battery life; 4 hours at high speed and 15 hours at low speed.
Best Campaign Fan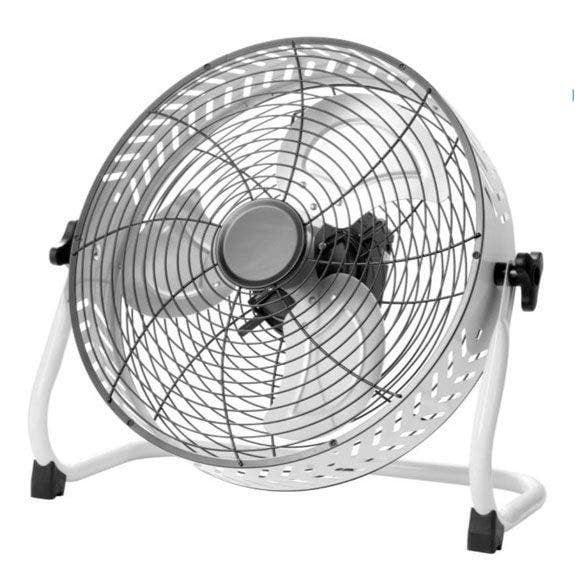 Heller lithium portable industrial fan can be used as a camping fan for outdoor plans with its maximum ease with its rechargeable feature.
It has 12 watt of power and DC 12 voltage.
The low self-discharge of lithium battery with a capacity of 7800 mA makes it one of the best fans used outdoor.
The 3 pieces of metallic blades cause a powerful airflow. The metallic base stand provides balanced support to the fan.
Frequently asked questions about portable fans
---
How much energy do portable fans use?
Portable fans don't use that much energy, which can vary between 1W to about 100W. Some also can be fitted with a rechargeable battery ranging from 2,000mAh to about 15,600 mAh.
How do I recharge the fan?
Portable fans can be easily recharged by plugging them into an electricity source, laptop, power bank, or any other USB-compatible device.
How long does the battery last?
Their runtimes vary depending on the strength of the battery, design, and the speed setting used. Typically, it varies between 3-12 hours, as faster speed more rapidly drains the battery than lower speed settings.
How to distinguish the battery between fully charged and not fully charged?
When charging, a red light turns on which shifts to green when the charge is complete.
How to adjust the fan speed?
The speed setting can be adjusted by repeatedly pressing the power button until the desired setting is reached.
Can I use my rechargeable fan while it is charging?
Fans can be used while it's being charged.