Choosing proper light fixtures can transform your old home. Whether you are into warm light or brighter light, the lighting you pick can enhance the decor and ambiance in your home.
Whether you need classical lights, lanterns, indoor, outdoor, or rise and fall lights, this list has the right selections for you.
These amazing lights brighten your spaces and will impress your guests.
If you are looking for traditional period lighting for your home, we will help you narrow down your choices. We have sampled different types of traditional period lights to suit your needs.
Best traditional period lighting reviews
---
If you would like your house to stand out from the rest, invest in proper lighting.
Not only does this create a warm and luxurious feeling but also improves the ambiance and elevates your home décor. Below are unique styles of traditional period lighting you can consider.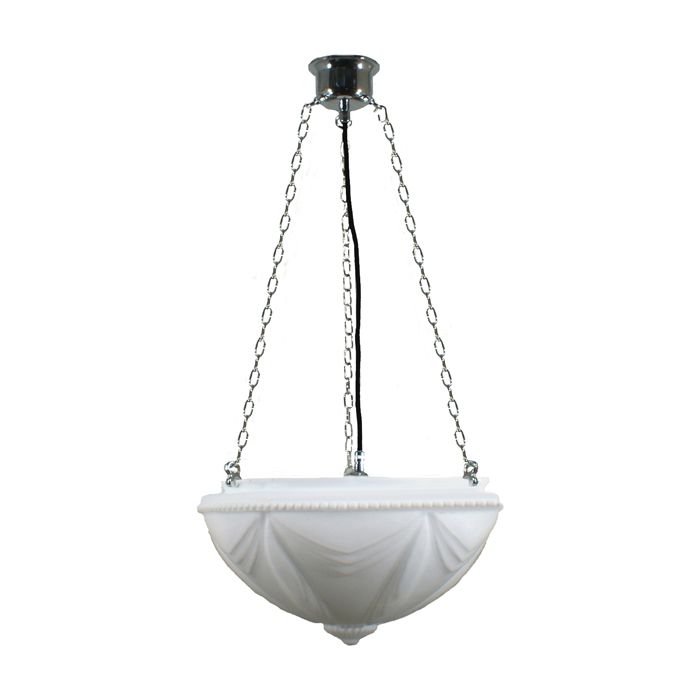 Give your home elegant lighting with this 3 chain suspension light fixture.
This sophisticated light provides some elegance and brightens your life. It has polished chrome and opal matte glass, which will suit any traditional home décor.
It is made of quality brass construction to serve you for many years.
The frame features polished chrome which gives it an attractive look. The lighting is dimmable if you buy a dimmer switch. You can suspend this light from the ceiling for a nice dramatic effect.
Key features
240 V power rating
1P20 rating
Adjustable height up to 1190mm
Width of 340mm
Solid brass construction
Polished chrome frame
1-year warranty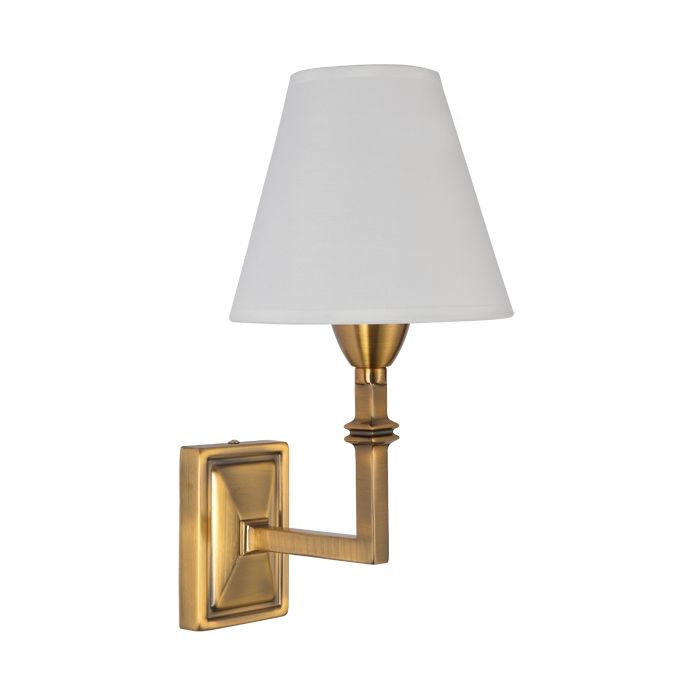 This beautiful light combines modern and traditional design. It is made of straight metalware lines and fabric shades that match perfectly. You can put the light in your hallways and entryways to create an impression.
The stylish light adds some glamour to your home décor.
It has metal construction, an antique brass frame color, and a white fabric shade.
The light's housing is 220mm and has a height of 350mm. The base of the shade diameter measures 175mm while the top is 90mm. The light is dimmable if you buy a dimmer switch separately.
Key features
Australian standard approved
IP 20 rating approved
240 v power rating
Metal and fabric construction
1-year warranty
This classical lighting is great if you need something sophisticated and striking.
The decorative light creates a luxurious feeling in your living room or hotel's lobby. You can also add this light to your bedrooms, living rooms, and many other places. The 240 v light has a height of 275mm and a diameter of 400mm.
This is your ideal designer lighting that utilizes the latest European design.
The ceiling light has a shimmering and unique dazzle. It is made of metal and the frame color is chrome. It includes 61 hanging balls and the color is 4000K cool white.
The complete fitting features 2700 lumens and 27w (9x3w) LED globes.
Key features
Non-dimmable
400k cool white color
2700 lumens
275mm height
400mm diameter
IP20 rating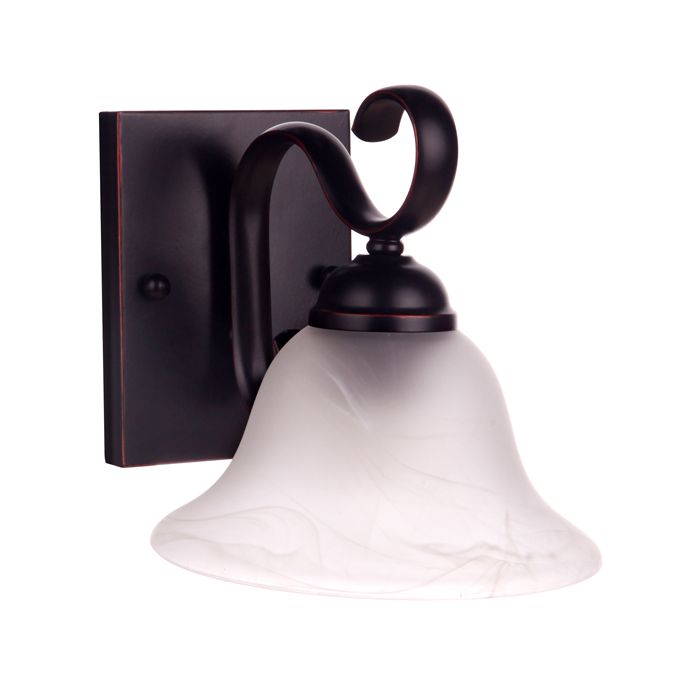 French provincial lighting creates harmony, balance, and countryside romance.
The lights provide an antique look to embody European décor and style.
This wall light features a bronze frame and a white alabaster glass shade to complement it. You can use it as your lounge room's ambient light or wall light.
The light is made of steel material to serve you longer.
It is dimmable if you buy a dimmer switch. It has a projection of 240 mm, a height of 200mm, and a width of 190mm. The light is Australian standard approved and features an IP rating of IP20.
Key features
White alabaster glass
Dark Florentine bronze
Steel construction
200mm height
190mm width
240mm projection
240v power rating
IP20 rating
Get the most from your living room with this grand American lighting style.
This pendant light has a combination of opal glass, timber, and iron which brings a stylish look to any room. The pendant light enhances your home's decorative quality by adding a nice appeal and charm.
It has a light wood finish that brings some warmth and natural beauty to your house. It contrasts well against the iron and the glass.
The pendant light has an oak and black frame color and an opal white glass shade color.
The suspension chain is covered with a removable black colored fabric. The overall diameter is 680mm, it has frame height of 490mm and an adjustable chain length of 2400mm.
Key features
Metal, glass, and timber construction
240v power rating
IP20 rating
Frame height of 490mm
Chain length of 2400mm
Diameter of 680mm
5x E27 globes 40w max
Get this industrial pendant lighting to light up your factory or office space. It is a great interior lighting that provides a stylish appearance. While it is called industrial, it also works well for living spaces.
It features strong symmetrical lines that make it perfect for an industrial and modern setting.
You can choose to place it in a cluster or on its own. It also comes with a carbon filament globe that compliments it.
This pendant light not only provides ambiance, style but also class to your home décor. It is made of metal construction and comes in nickel and black color.
Key features
Adjustable cable length of 2400mm
210mm diameter
285mm height
185mm globe length
240v power rating
Metal construction
Lantern lights add an elegant and charming effect to your home.
The Geo4 pendant light has a beautiful design to enhance the look of your décor. It is made of different materials to come up with a stylish yet solid look.
You can place the light in your main bedroom, dining table, entrances, and living rooms. It is designed to match the style of any room. It features metal and wood construction for reliable and durable use.
The frame color is old wood, it has a black cable power, and the shade color is bronze.
It has a top width of 260mm, bottom width of 430mm, a height of 400mm, and an adjustable chain length of 2400mm.
Key features
Wood and metal construction
4 x 2/3w flicker candle globe
240v power rating
IP20 rating
Dimmable if you buy a dimmer switch
Rise and fall pendant lights create a romantic ambiance, and they are also great for parties and events that require flexibility in lighting. It is easy to adjust the height and the lighting effect.
The Strata light provides both elegance and class in your house. It has a traditional and classic flavor and illuminates your home in style.
With the pulley mechanism, the height is adjustable to your liking. You can adjust the cable length by either using the pulley mechanism or by using your installer.
The light is made of metal and the shade color is a black gloss with an inner white. The cable color is black cloth cord.
Key features
320mm shade diameter
150mm canopy diameter
4000mm cable length
240v power rating
1 x 25w ST64 dimmable carbon filament
IP20 rating
9.

Yarra Wall Light

– Best traditional indoor lighting
Traditional indoor lighting is great if you have tight spaces or spacious entryways.
They work well for all types of decors. This light creates an eye-catching effect on your home décor. It has a contemporary design combined with a decorative globe that boosts the look of your indoor space.
You can use the light in your bedroom, hallway, living room, or any other space.
The light is made of metal construction and the frame and the shade color are black. It meets Australian standards and it is dimmable if you buy a dimmable switch.
Key features
330mm overall height
170mm width
190mm projection
180mm x 20mm ceiling plate
1 x E27 globes 40w max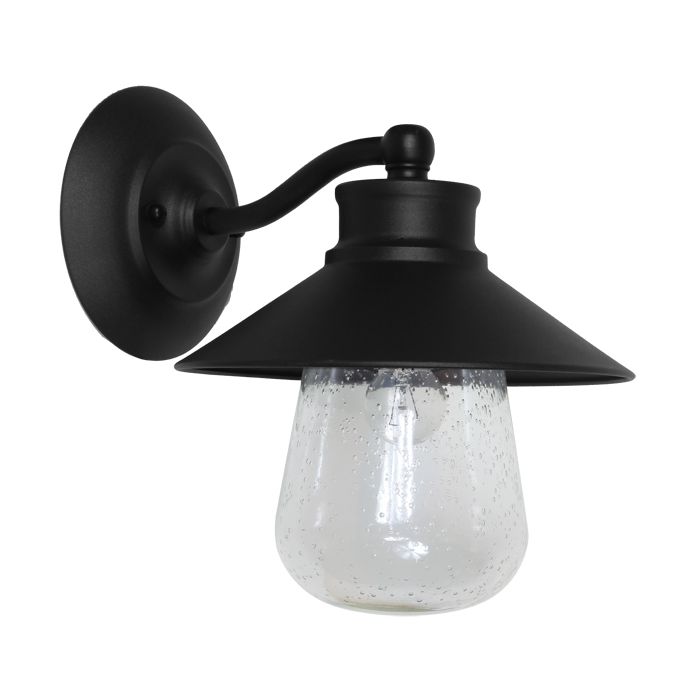 Complete your outdoor space with the Boston outdoor wall light. This light is designed to handle different environmental elements while lighting up your backyard.
The wall lantern has a single bulb surrounded by a clear glass jar.
This allows the great details of this light to shine.
You can choose to buy the light without a globe or select one with a dimmable globe. The light features glass and metal construction to suit outdoor use.
The frame color is matt black and the glass is clear.
Key features
1 x E27 globe 40w max
Metal and glass construction
315mm height
250mm width
315mm projection
240v power rating
IP44 rating
Best traditional period lighting buying guide
When it comes to traditional period lighting, there are plenty of options to choose from.
There are some key things you should have in mind to pick the right one. Below are the top things to guide you when buying.
Style and design
There are so many styles and designs you can choose from based on your preference. Every unique style adds some elegance and ambiance to your indoor and outdoor spaces.
You can choose from various styles like art deco, suspension lights, classical, grand American, industrial, French provincial, lanterns, and rise and fall lights among others.
Purpose
How do you want to use the light? Do you need something minimalistic or sophisticated?
Are you looking for a light to brighten your room or create a warm effect? You need to answer these questions to choose the right traditional period lighting for the purpose you want.
Budget
It is impossible to start shopping when you don't know your budget.
The first thing is to set a budget limit and then look for lighting that matches your budget. Depending on your budget, you can either choose expensive, mid-priced, or lower-priced lighting.
Venue
Not every part of your house should have the same light. Interior designers recommend choosing a light based on space. For instance, dull lights are great for TV rooms and bright lights work well in entryways.
Frequently asked questions about traditional period lighting
---
What is a traditional lighting style?
These are lights like chandeliers with a unique design. The most common materials used for traditional décor are bronze gold and brass.
How many lumens do you need to light a room?
The general rule when choosing lumens for a bedroom or sitting room is between 10-20 lumens per square foot. For kitchen and bathrooms, you need up to 70-80 lumens per square foot.
To determine how many lumens, you require to light a room, multiply the room's square footage by the appropriate figure.
What is the difference between contemporary and modern lighting?
These are two common terms that are used interchangeably. Modern styles show the past while contemporary design denotes the present.
Wrapping up
Having perfect lighting for every space can really elevate the look of a home. Whether you need traditional lighting for indoor or outdoor use, you can get the best from these top reviewed fixtures.
We have covered different styles of lights suitable for living rooms, bedrooms, hallways, entrances, dining rooms, and kitchens, among others.
From the above top list, I hope it will be easier for you to choose the right traditional period light.