LED lighting solutions have replaced traditional lighting systems for residential applications. There are more LED options available in the market today compared to traditional incandescent and compact fluorescent (CFL) bulbs than ever before.
This growing market presence is primarily from the fact that LEDs are more energy-efficient than traditional fixtures, which means greater applicability and higher cost-effectiveness.
Although some LED lights are still identical to traditional bulbs, the popularity of the technology enables a competitive spirit in the market. As a result, manufacturers are continuously offering more advanced and better LED types.
This article presents a practical guide to consumers who wish to upgrade their lighting systems for residential applications.
Why Should You Choose LEDs?
From the many reasons to choose LED lights, this section will highlight the three most important ones.
First, LED lights are more energy-efficient than traditional light bulbs which results in more savings on electrical consumption.
Second, achieving a great home décor is impossible without a seamless and aesthetic lighting effect. LEDs are undoubtedly visually appealing and can add value to your household and make it look more beautiful.
Third and most importantly, LED lights offer a very wide variety of options to choose from. This means endless choices of light effects, shapes and designs. From panel lights to pendants to chandeliers and task LED lights, you can easily find the features and options you're looking for.
Moreover, LED lights can offer a superbly relaxed and cosy ambiance to your space, to achieve effects impossible with traditional lights.
Application of LEDs
LED lights can be applied in practically all types of spaces given their ranges of colours, effects of lights and the different lighting options available. All these features were not possible with incandescent light bulbs, offering only wattage varieties and installation options.
LED lights can be used for task lighting, ambient lighting, accent lighting and decorative lighting to your homes, giving you the liberty to customize lights as per your liking.
Suppose you're an avid reader with a huge library within your living room. LED task lighting can highlight and beautify your reading space and greatly improve your reading experience.
The Misconception of Brightness & Power Usage
The brightness of light bulbs is measured in lumens and there is a general misconception about the brightness of the lighting bulb with respect to the power consumption.
LED lights use less power to produce higher brightness levels compared to incandescent bulbs and as a result, their wattage consumption does not translate into the brightness and lumens delivered.
Although LED lights can be costlier than traditional lights, they are more durable and long-lasting. Where the average incandescent light bulb has a lifetime of 1.5k to 2k hours, LED lights last on average between 15k to 27k hours.
Moreover, LED lights can bring superior effects on the design and ambiance.
Understand LEDs Colour & Appearance:
We measure the colour appearance of light (CCT) in kelvin (K). The kelvin temperature measure determines whether a lighting system or bulb produces a warmer or cooler light.
Lower Kelvin values translate into hotter light effects and the higher the number, the cooler the light is. The colour temperature of a standard radiant bulb is between 2700K and 3000K.
LED Lights and the Colour Rendering Index
Another common misunderstanding is confusing the Colour Rendering Index (CRI) value with colour temperature.
CRI, however, is related to how the colour of an object is perceived under the light, and how close the light can resemble the natural daylight to give a true colour of objects. If you ever come across a situation in which you cannot perceive the right colours of objects surrounding you, it may be due to a very low CRI value.
LED lights are not only more efficient than fluorescents but also appear more vivid to the eyes. This is due to their higher CRI values, which translate into more vibrant effects and better perception of objects under the light.
CRI values of LED lights can reach values over 90, very closely imitating the light effect and relative perception of the object, as done in daylight.
Although higher CRI LED fixtures may come at a slightly higher price, the cost difference is insignificant compared to the effect these types can have on your home. The higher the CRI rating, the better the light LEDs for your home.
Choosing the Ideal LED for Different Spaces in Your House:
LED lights are available for different types of light applications and can generally be classified by ambient, task, accent and decorative. Each classification is unique in its function and ultimately requires a different light level and different illumination effect.
The below section details the type and purpose of each application and the required lighting effect, going over the four major categories of lighting solutions:
Ambient Lighting
They are a general or even universal category of LED lights. All-purpose lighting types that can be used all over your house for clear, bright and uniform illumination.
Common types of ambient lighting include:
Chandeliers
Ceiling lights
Light kits for ceiling fans (decor)
Track lighting LEDs
Recessed ceiling LEDs
Torchieres
Wall sconces
Task Lighting
Task lighting provides a particular focus on tasks, highlighting a space with a concentrated light to serve a specific purpose.
Illumination range, however, may not be the only governing factor. Contrast levels are very essential since a lighting fixture that is misplaced can not provide you with the proper contrast.
That is why manufacturers design task LED lamps with a focus on contrast and brightness, and with particular attention to the location where these task lights will be used and how they will be installed, as positioning plays an important role in the final effect of the light.
Typical examples of task lighting are:
Table lamps for reading
Desk lamps for makeup
Swingarm lamps.
Under counter lights.
Pendant lights.
Directed track or recessed lights.
Vanity lights.
Adjustable floor lamps.
Accent Lighting
An accent is unique, referring to something personal and sophisticated. Accent lighting translates this concept in the lighting realm, providing specific, signature illumination that can reflect personality, taste and choice.
Accent lighting can be particularly useful to add value to your home's existing decor. Moreover, these lighting types can be matched to highlight artworks, artefacts and antiques in your home.
Here are some examples of accent lighting for residential use:
Floodlights
Recessed Lights
Track Lighting
Wall Sconces
The Right Colour Temperature for Ambient Lighting
Colour temperature and CRI are key factors for all lighting elements and should be carefully studied and considered when planning to purchase LED lights.
In general, warm white outputs are highly suited for your living rooms and bedrooms as they can fill the space with a comfortable and relaxed ambiance. These can have accentuated effects in rooms with light coloured furniture and crisper hues, such as white, blue, and light grey.
These same benefits can extend to give a more neutral and relaxed light to a modern kitchen. A proper choice for colour temperature can be a worthwhile investment, specifically if coupled with dimmable lights.
Dimmed lights using a lower colour temperature range can provide a more relaxed space for your interiors, especially for living rooms and bedrooms.
Ambient Colour Temperature for The Bathrooms
Neutral and cold white light provides more contrast than warm white light, and are the most appropriate types for the bathroom ambient light. Cooler light can also provide you with a more natural look.
Look for lights with colour temperatures between 4000K and 5000K. To make the space more playful and more versatile, choose an extra layer of light, such as a wall sconce with a warm white light in the range of 2700k – 3000K.
Colour Temperature for Task Lighting
Decent task lighting in any space or workstation is much appreciated for providing specific illumination with a particular effect to the task space.
This lighting effect should make use of your reading areas, libraries and home offices more practical and convenient.
A wide variety of task lamps for home desks are available giving you a great choice for your particular setting, to illuminate a specific beam and highlight the space as intended.
The Perfect Colour Temperature for Task Lighting:
Desk lamps for home use usually are in the range of 2700K–3000K, whereas those for home offices fall in a slightly higher range of 3000K–3500K. In general, home task LED lights should fall in a range between 2700k to 3000K.
Everything You Need to Know About Dimming:
It is important to note that not all LED lights are dimmable and not all dimmable lights are actually applicable to your space.
Dimmable lighting typically provides you with two great features: it enables you to master your illumination fixtures in any environment, and when working, you might not always need a steady lighting level or continuous lighting effect.
Differing tasks within the same space require different levels of lighting, to be adjusted to the task and comfort. That's where dimming systems are handy, as they offer great control over the light within a space, beyond a simple on/off.
To that effect, the majority of manufacturers provide a compatibility list that highlights matching dimmer brands and models. You must always ask questions and read manuals when you're buying any lights, let alone dimmable.
Installation of Residential Lighting
Installation of residential lighting is typically an easy job that doesn't require expert help, in most cases. Conveniently, most LED lighting fixtures are low-voltage types, meaning they have a built-in transformer or require an external transformer. Additionally, most commercial buildings and residential spaces are compatible for the installation of modern LED lights.
Moreover, most LED lights do not require rewiring and complicated installation as they are made to replace fluorescents and incandescent bulbs, and profit from existing holders, fixtures and mounting accessories.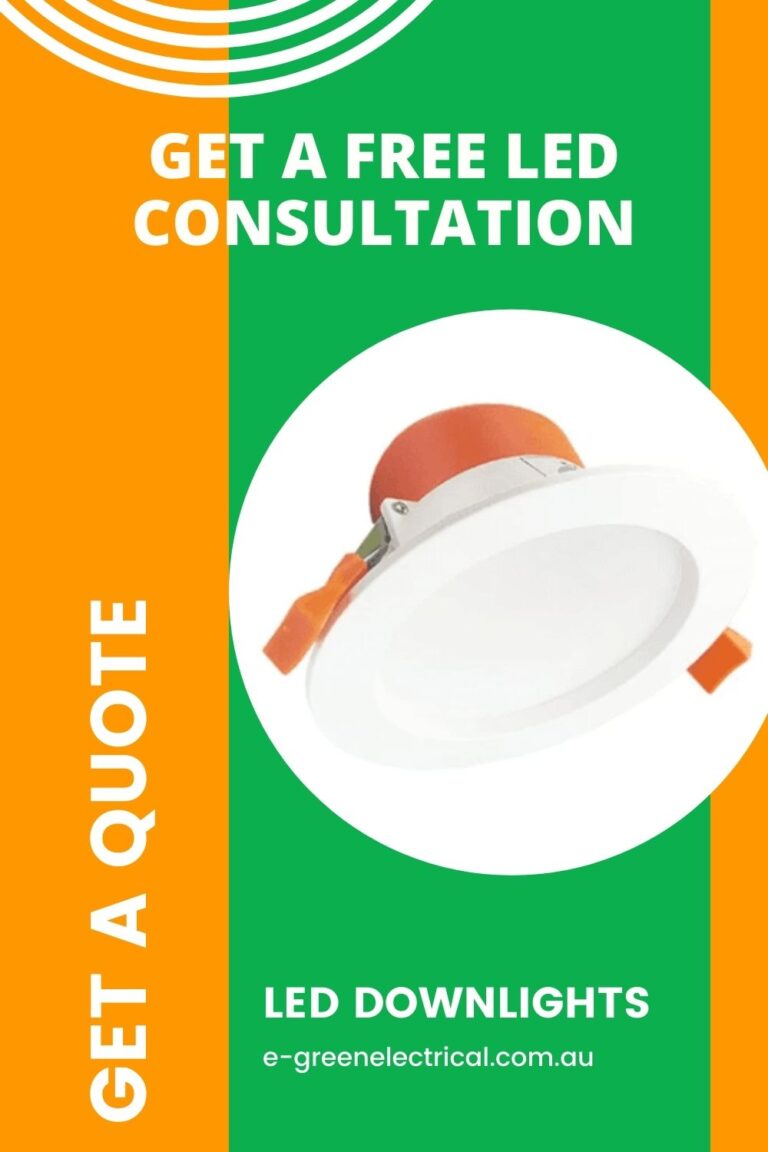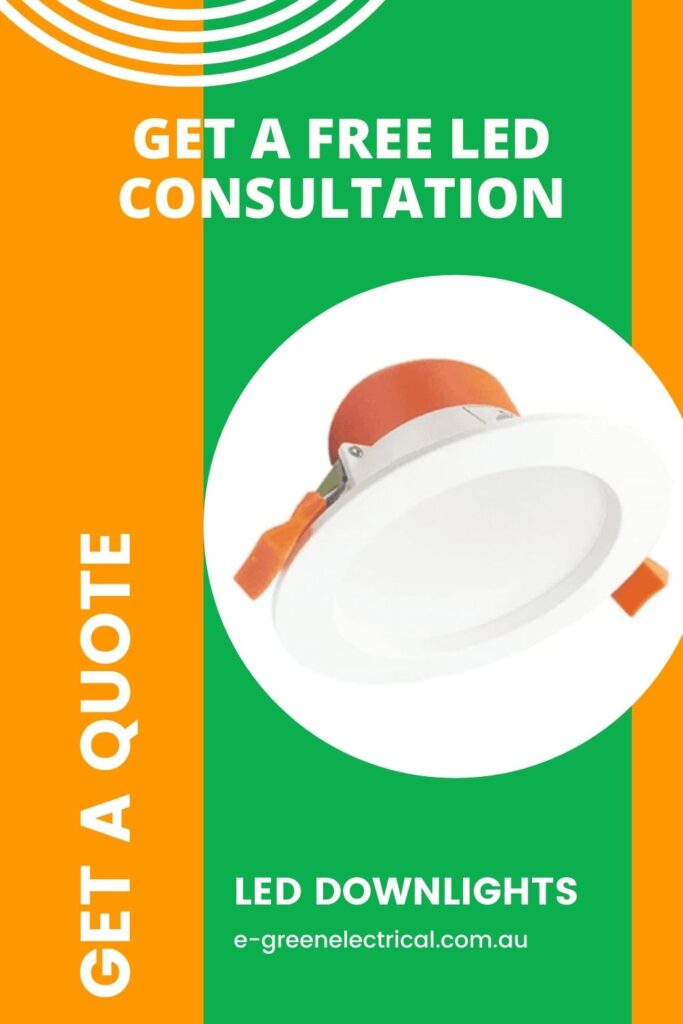 LED DOWNLIGHT UPGRADE
Upgrade your halogen downlights to energy efficient LED downlights under the NSW Energy Savings Scheme and slash your energy bills today!
Complete LED lighting upgrade from as little as $33 – Save up to 93% off your lighting costs!
Summary: How to Choose The Best LED Light for Your Residential applications?
For any type of upgrade to your residential lighting, there will definitely be matching LED light that meets the requirements, whether it's extending the lifespan of the light fixtures, lowering electricity costs, enhancing the ambiance of your interiors, or even a combination of demands.
Always target highly popular and renowned manufacturers with good market rating and service, and look for important features such as the energy efficiency rating which can highlight the details of the product.
Though LED technology has a higher initial cost, prices have been steadily decreasing over the past few years, and an investment in an LED upgrade will save money in the long term.
Keep an eye out for rebate programmes in your area that might help you save a lot of money on your initial investment.
Finally, feel free to use the below list to guide you through your decision process:
What colours suit your home
Understand the difference between watts and lumens (brightness or light output)
Estimate your financial and environmental savings
Evaluate your test bulbs
To save the most money, replace the lights you use the most.
Power Consumption
Light Output (Lumens) and (Watt)
Lumens per Watt is a measurement of the amount of light emitted per power unit
Color Precision (CRI > 80)
The colour temperature