What is an LED light?
Light Emitting Diodes (LED) are basically tiny light bulbs that are packed together to fit into an electrical circuit.
In any case, they differ from glowing bulbs since they don't have filaments that burn out. This is what makes them stand out and more advantageous over traditional lights.
The manner in which they illuminate is via the movement of electrons in a semiconductor material. A semiconductor is the mid-point among conductors and insulators.
A semiconductor has varying capacities to convey electric currents as they have a mix of different attributes of both as an insulator and conductor.
The two biggest advantages of LED lights is that fact that they are capable of lasting as long as a standard transistor and are much more energy-efficient whilst doing so.
LED lights uses 75% less energy, and last 25 times longer, in comparison to incandescent lights.
LED lighting fixtures also furnish you with a lot greater level of command over the light output and designs.
By investing in commercial lighting you can install ideal lighting systems for your office, buildings, or any workplace.
Types of Commercial LED Lighting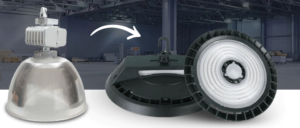 With the various kinds of commercial LED lighting products available in the market today, there is an assortment of alternatives to choose from.
Even more so, it will come in handy to be able to recognize the various kinds of LEDs.
Knowing the types of LED lighting will help you to know what to look out for when making considerations for your lighting needs. Examples of different light types can include;
Task Lights
Desk Lamps
Track Lighting
Recessed Troffer Light
Lay-in fixtures
Outdoor Commercial Lights
Task Lights
Task lighting is utilized to illuminate or light up workspace areas such as counters, sinks, and tabletops.
The lighting ought to be bright and shadowless with the fixtures mounted near the task areas.
Mounting lights under the cupboards that sit over the kitchen counter is an incredible spot to put some task lighting.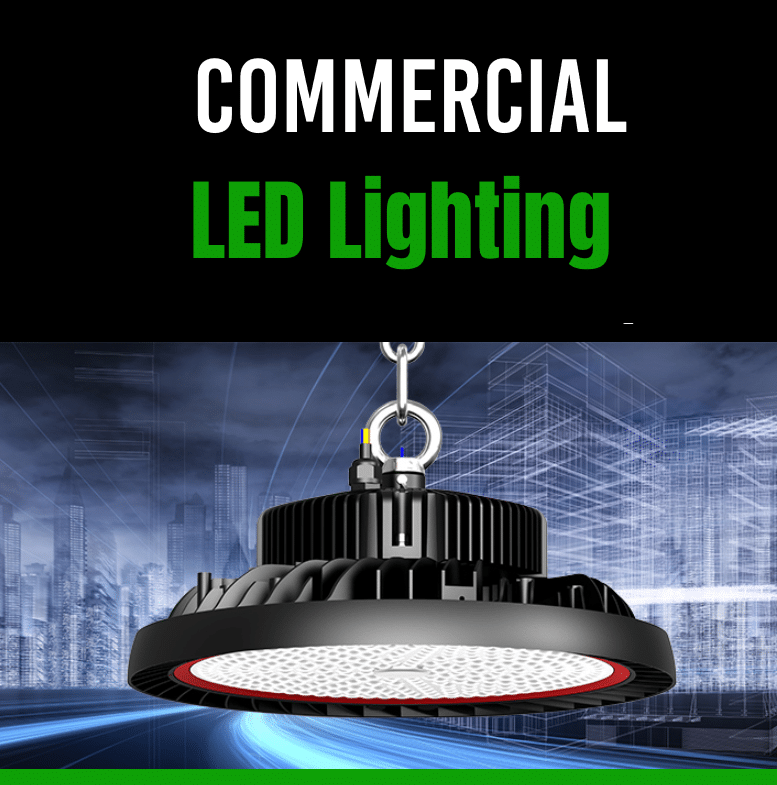 Register your interest for a commercial LED upgrade in NSW
Desk Lamps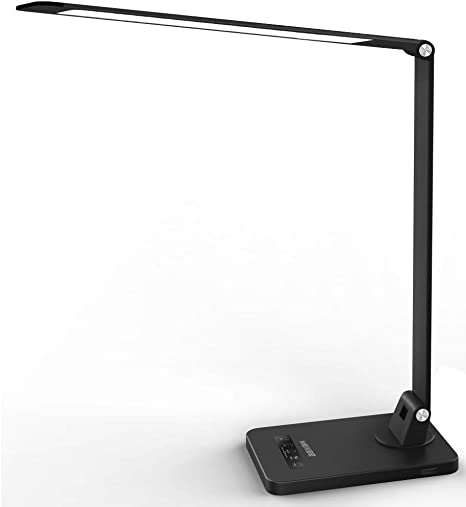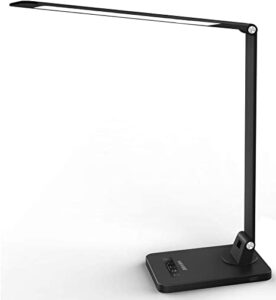 More recently, accessibility to LED lights in the most basic forms are possible, and an important and now accessible light in the office is the Desk Lamp.
In any case, not many individuals really know why LEDs are so significant or what makes them worthwhile. A simple, yet great entry into utilising more LED lights would be through investing in LED desk lamps.
Using less energy whilst producing a better light output when compared to traditional desk lamps makes having a few in the office a great investment.
Track Lighting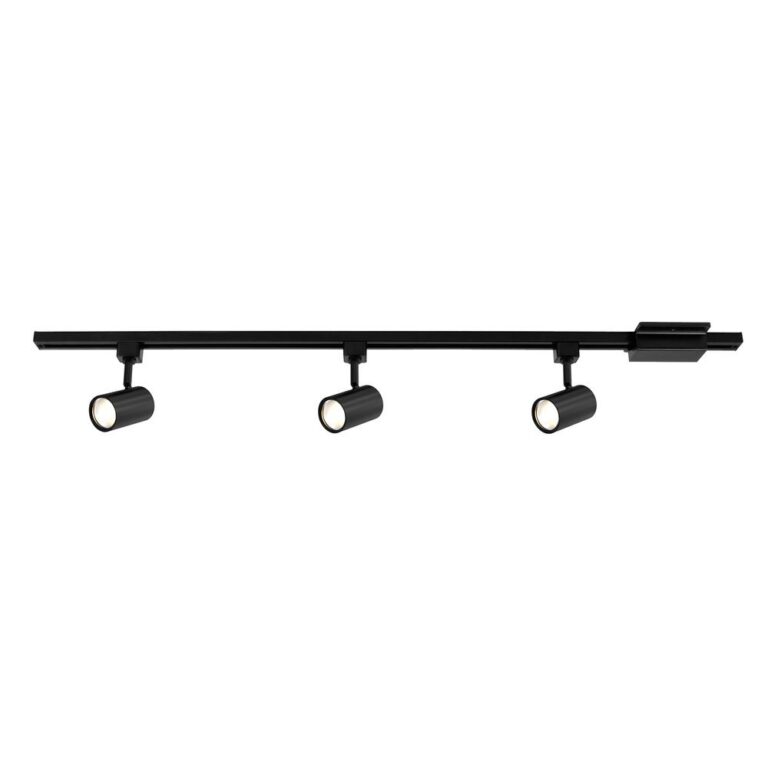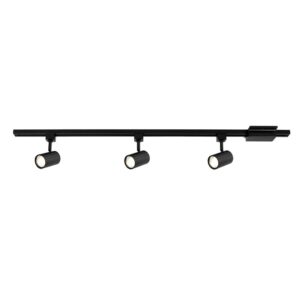 LED track lighting is extraordinary for providing atmospheric lighting in a smaller room.
Some designs allows portion of the kits so that they can be connected at a junction together to make the track longer.
You can put diversely coloured LED bulbs together for softer lighting. These lights allow significant personal touch through angling different projections of individual lights and individual colour coordination.
Recessed Troffer Light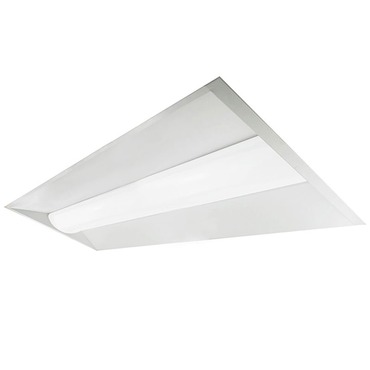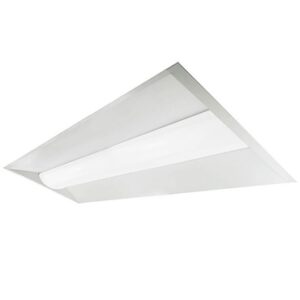 The recessed troffer light is usually installed within indoor lighting fixtures, that is, mounted within the grid of the ceiling. The typical troffer fixture sizing includes troffer lights that are 4 feet long to half that size at 2 foot long.
This kind of lighting is more commonly used to illuminate commercial, industrial, retail, warehouse applications.
LED Warehouse Lighting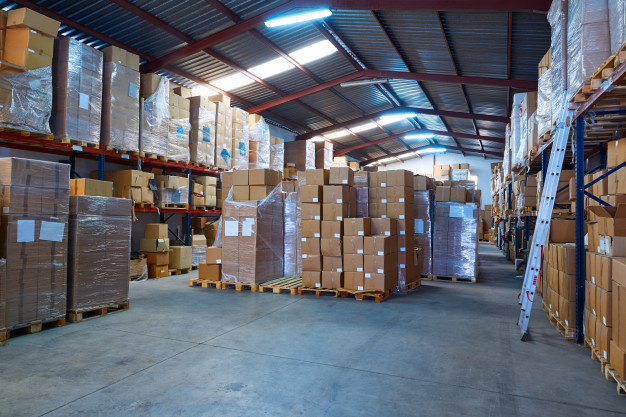 LED warehouse lights are designed to serve the function of lighting necessities in warehouse structures and large rooms.
Despite various dangers that can occur with a poorly lit warehouse, many have yet to upgrade to LED lighting for their warehouse to reduce chances of accidents, increased efficiency and aesthetic looks today.
This is especially true within smaller functions that are run in warehouses such as picking operations, bundling, shipping, and getting consignments being taken care of day and night. Having the right sort of industrial warehouse lighting is a basic necessity and critical to workflow efficiency.
The degree of lighting needed in a warehouse relies upon different components; The functions and work being conducted in the warehouse, the required lighting for each task can differ and thus ensuring you have the correct lighting for your warehouse is not always the same.
Additionally, the more dynamic and active an area, the higher the necessity for light levels. Loading docks and staging areas ordinarily demand more light compared to the zones that are utilized to perform other warehousing functions such as storage.
Lay-in fixtures
Lay-in fixtures are an alternative to recessed fluorescent lights.
They have astounding and effective fixtures. Lay-in fixtures are installed with the roof's supporting equipment or hardware.
Outdoor Commercial Lights arrive in an assortment of sizes and styles.
They range from garden lights, which are generally supplied and installed at the ground level, to wall sconces that can be installed on any exterior wall.
Streetlights and spots can be introduced and installed on shafts, fences, and rooftops for more prominent lighting conditions after dark, as well as for security purposes.
How to Choose the Best Commercial LED Lighting for Business
With the increase in popularity of LED lighting, many people are confused when it comes to choosing the Best Commercial LED Lighting.
The type of commercial lighting will be reliant on the activity, objective, or capacity for which the business looks to conduct and achieve consistently.
That being the situation, below are the basic tips on how to choose the best LED lighting for your commercial needs.
Colour Temperature and Colour Rendition
In order to improve lighting conditions, worker efficiency and safety standards, you would need to choose and install commercial LED that is in the right colour temperature and rendition.
What is right is reliant on your business objectives, and thus, the best light colour for office work will shift from one business to the next.
Take, for example, a bar that needs slow and steady light to make the figment of an inviting space.
A stockroom will require lighting that enlightens the workspace securely. whereas, a store is in an ideal situation with lighting that features the items and different product displays.
Likewise, LED light temperature is valued in degrees kelvin (K).
In the event that it ranges between 2,200 K – 3,000 K, it is a low temperature. Such LEDs are appropriate for cafés because of the more relaxed and comfortable, warm-white light that they can deliver.
Temperature ranges of around 3,500 K to 4,100, K is considered a medium-sized temperature. These are ideal for task lighting because of the cooler, more vibrant light it offers.
There's additionally a higher temperature range of 5,000 K-6,500 K, which is best utilized for security purposes or display lighting because of the blue-white light that is akin to daylight.
Also, colour rendition is characterized by the International Commission on Illumination's Test Colour Method. This method surveys colour quality by assessing how a light source gives the unaided eye a particular colour of an object.
The International Commission on Illumination ranges between 0 to 100. Where 90 to 100 is as bright as daylight while lower than 80 is Medium-sized.
There are an amazing number of LEDs you will come across that will have an International Commission on Illumination around 80 or higher.
Colour Brightness and Dimness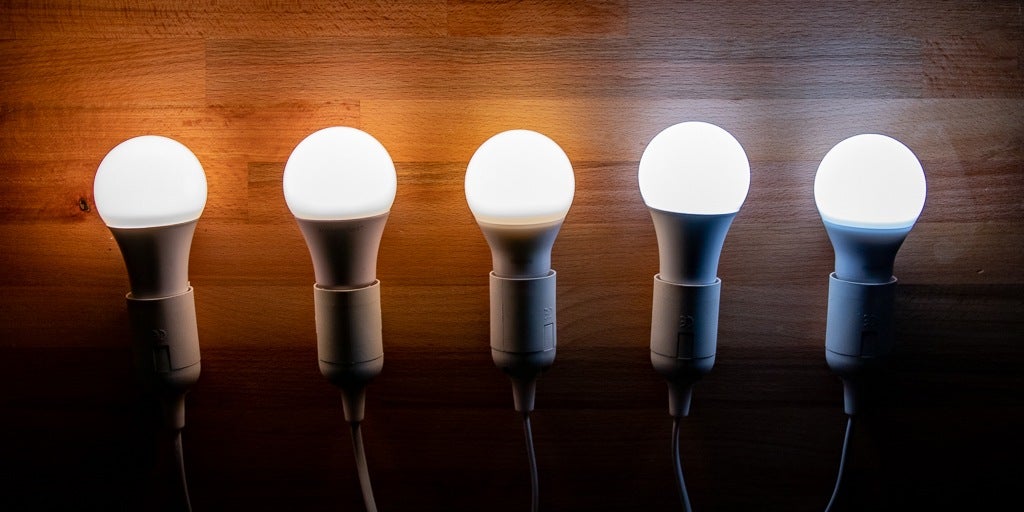 There are a number of ways lighting can be rated however most commonly for brightness the rating of lumens is the most common. This is how much light a bulb produces.
It is vital to choose an LED light with the right lumens.
Take, for example, a 100-Watt glowing bulb that has the capacity to gives off 1,600 lumens.
When the light is too bright, it can lead to serious headaches and eyestrain to some people. This can be uncomfortable for the eyes and subsequently have a negative effect on a worker's productivity.
Direct or Indirect Lighting
In this case, you will have the choice of choosing direct or indirect lighting with regard to commercial ceiling light fixtures.
How is every one of these different? You may wonder.
Direct lighting is utilized for task lighting which shines light down to the surface underneath the light fixture. It may be used in bars, eateries, and office spaces.
Despite what is generally expected, indirect lighting illuminates the space by concentrating light upward instead, which assists it with reflecting off walls and roofs. LED lighting of this nature is utilized in some VIP bar rooms and sometimes in a café with regards to drawing attention to specific areas in the room.
Conclusion
There are different types of commercial LED lighting to choose from, ensure you are stuck with just one type of lighting.
It is, accordingly, left for you to choose one that can ideally work well for you.
LEDs, by and large, make the additional stride of being energy proficient, lessening heat waste, and saving you tremendous costs over time.
The usual drawback of being initially costly to install is now subsidised by the ESS, now there should be no reason to stop your business or commercial premises to have your lights replaced with LEDs.
Everything starts with choosing the correct LED system or light that can streamline your business in varying ways as discussed in this blog.
Commercial LED Light Replacement Service in Sydney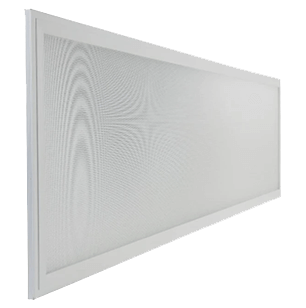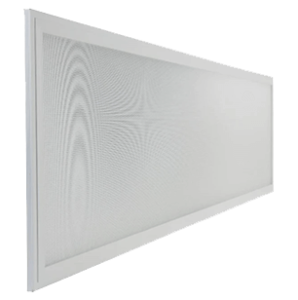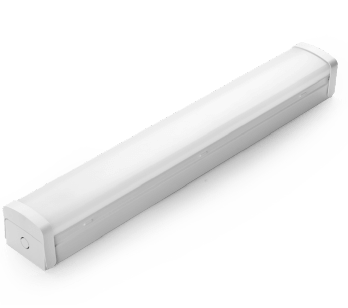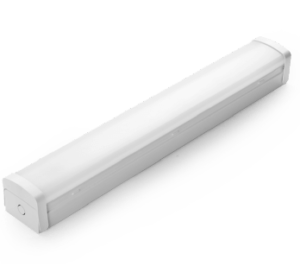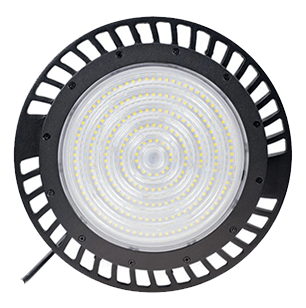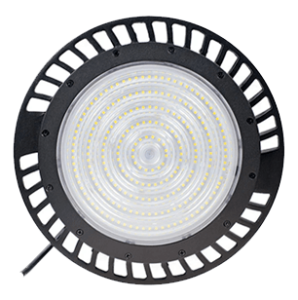 E-green Electrical is your number one commercial electrician in Sydney. Get in touch with us for all kind of LED upgrades.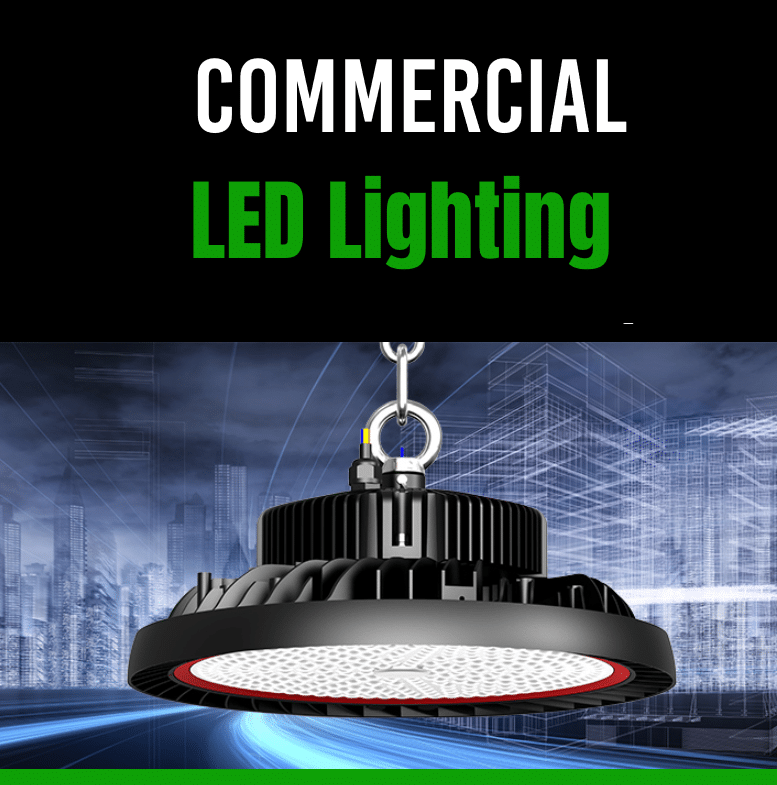 Register your interest for a commercial LED upgrade in NSW
You need your warehouse staff to be able to easily see what they're doing at every turn. At the same time, you need to save on costs. And unfortunately, your existing lighting simply isn't ticking both of those boxes.
The solution is Warehouse High bay LED lights.
What are high bay LED lights? These are light fixtures designed to be used in large, open areas with high ceilings. For instance, you can find them not only in warehouses but also in gymnasiums and factories.
Many current high bay lights use high-intensity discharge, or HID, lamps (for example, high-pressure sodium or metal halide lamps).
However, HID lamps use costly antiquated technology. Fortunately, high bay lights offer several benefits over these lamps.
Here's a rundown on why you should upgrade to high bay lights.
Let's jump in!
Energy Savings


One of the top benefits of LED high bay lights is their high efficiency. This is critical considering that the lights you choose will likely be operating for 50 hours or more per week.
These lights consume less energy than their HID counterparts do while still producing the same output as HID lights.
For instance, the wattage of HID fixtures could are usually around 400 watts. Meanwhile, LED high bay lights could be between 70 watts and 200 watts.
As a result, you could easily save 75% of your consumption of energy with high bay lights versus HID lights.
Put another way, you could save hundreds of dollars per fixture in your facility by switching to high bay lights.
Performance
Yet another reason to switch to LED high bay lights is their unparalleled performance when compared with HID fixtures.
High bay LED lights are designed to distribute light evenly on surfaces. As a result, your light level on a surface won't vary much between the areas where your fixtures are mounted.
On the other hand, HID lights produce bright spots directly beneath the fixtures. Thus, the light level decreases dramatically between fixtures.
Maintenance Costs
LED high bay lights also offer the benefit of being low maintenance and reliable.
Why? Because LED lights' output degrades quite slowly with time. Thus, an LED light's functional life tends to be much longer when compared with an HID lamp.
This, in turn, reduces the maintenance costs associated with your light fixtures long term. Therefore, high bay lights are a wise lighting option if you are looking to decrease your operational costs.
In fact, LED-related government incentives are also available for some business owners who are looking to run more sustainable businesses.
How We Can Help with Our High Bay Lights
We offer top-of-the-line high bay lights for commercial use at heavily reduced prices due to government rebates and incentives.
Our lights stand out for their ability to reduce your energy consumption. They also feature a slim, clean, and bright design for a top-notch look even in the harshest of environments.
Get in touch with us to find out more about how high bay lights can add value to your large space and benefit your bottom line in the months ahead.
High Bay Light for Commercial Lighting
For vast spaces like industrial sites or warehouses, regular light bulbs can't provide sufficient or practical lighting. Special lighting is needed for these spaces, and most conveniently high bay light options.
High bay lights are specifically designed for buildings with high ceilings that range from 6 to 12 meters from the ground.
They are very powerful and efficient fixtures that can fully and uniformly illuminate a very large building.
Where are High Bay Lights Used
High bay lights are ideal for industrial and commercial use. They are commonly used in places like warehouses, manufacturing sites, department stores, gyms and any other commercial space that has high ceilings.
Why should we use high bay lights for commercial purposes
High-bay lighting provides clear, uniform illumination with minimal glare, and are available in different colour temperatures to meet a variety of applications.
HIgh bay lights are also available in a wide range of light outputs to meet illumination requirements, from the very high, to the low levels needed for warehouses and storage facilities.
Alternatively, to illuminate a department store with a high ceiling, it is more appropriate to use a high bay with bright illumination to cover and fully illuminate the space.
Bright Lighting in these types of spaces allows your customers to clearly see the displayed items in your store and to also find their way easily around the shop.
High lighting levels contribute to the overall customer satisfaction and appreciation of the space, as no customer would want to visit a shop that does not have enough lighting. 
That is why it's essential to choose high bay lighting fixtures with a high lumen output in spaces frequently visited by customers or in workspaces used on a daily basis.
High-bays are particularly useful in warehouses as they can effectively illuminate both the general warehouse space and the high-level shelves.
LED high bay lights can relieve you from worrying about spending too much on these lighting systems, and can greatly save on your electric bills.
LED high bay lights offer up to 100,000 hours of illumination, giving them a far larger lifespan than their traditional counterparts.
Effectively, installing LED high- bay lights is a smart investment in itself as it allows savings on maintenance costs and monthly bills as well as savings on complicated and costly light replacements.
Types of High Bay Lights
High bay lights are available in a variety of shapes and sizes, and in a wide range of light outputs, to meet all your specific requirements. Below are some of the most common High Bay Lighting fixtures:
1. Round (UFO) High Bay Light Fixtures
The round high bay light is commonly called the UFO high bay due to their saucer-like shape. They generally have one contact point with the ceiling and are typically easy to install.
UFO lights usually provide a circular light beam angle of about 120 degrees, which is responsible for a uniform distribution of illumination.
Round High bay lights are ideal for open areas like warehouses, sports arenas, factories and big shops. UFO high bay lights can also be damp-proof, which makes them suitable for installations in humid and damp conditions.
If you are looking for high bay lighting for sports arenas, processing plants, car washes and industrial sites then round high bay lights are a great choice as they are resistant to harsh weather conditions.
2. Linear High Bay Light Fixtures
Linear high bay lights are mostly used in grocery stores, wholesale retailers, warehouses and any other wide-open space that includes many aisles and shelves.
They can also provide ideal lighting conditions for conference halls, event centers and fitness centers as well. Linear high bays are long, and are available in different widths to offer rectangular illumination, suiting your space's needs.
They can be either ceiling mounted or suspended from the ceiling by chains or cables of varying lengths, to meet the specific requirements of your space.
3. High Bay Vapor Tight Fixtures
High bay vapor tight lighting fixtures are especially designed for areas exposed to high levels of dirt or moisture.
Their highly sealed and gasketed enclosure protects their internal parts from fumes, dust, moisture, rust and corrosion.
They can be easily cleaned with a hose or by a pressure washer as they are tightly sealed and eliminate the risk of getting water into the compartments and bulbs.
They are typically linear in form and are available in 2 foot, 4 foot and 8 foot lengths.
High bay vapor tight fixtures are often installed in car washes, parking garages, industrial kitchens, bakeries, food processing plants, swimming pools and spray down bays.
Top ten high bay lights for commercial and industrial lighting
Every business requires a range of lighting options that guarantees the highest efficiency while saving costs. Below are some of the best LED High Bay Lights to choose from, recommended for their energy efficiency and cost reduction capacity.
1.60W LED Linear High Bays, 150W HID Replacement, 8400LM (140LM/W), 5 Year Warranty, PLatinum-LS Range
The 60W LED Linear High Bay is super-efficient, producing 140lm/w, for a very high light output and great energy savings.
This fixture is equipped with easily interchangeable lenses of 60degrees and 127degrees, to provide optimal light distribution to your commercial space.
It is a five pack deal that comes with a 5-year manufacturer's warranty and has a 50,000 hours rated lifetime.
The Platinum-LS Linear High Bay Range is designed as an excellent quality replacement solution for HID, Mercury Vapour, HPS and Metal Halide High Bays as well as T5 Fluorescent T-Bay fittings.
2. 78W Philips GreenPerform G4 , 10500LM (135LM/W), 3 Year Warranty, IP65, Gold-RS Range
This 3 Pack Deal of the 78W Philips GreenPerform G4 LED High Bays offers a great quality overhead lighting solution for factories, warehouses, and workshops.
You can select between Wide Beam (WB) 90° and Narrow Beam (NB) 60° to optimise for mounting height and spacing.
3. 100W LED High Bays, Cool White 6500K, 250W HID Replacement, 14000LM (140LM/W), 5 Year Warranty, IP65, 120 Degree, Platinum-RN Range
This set is part of a 4 Pack Deal on 100W Platinum-RN LED High Bays. They are guaranteed with a 5 year warranty, 14,000lm high output & perfect for factories & warehouses.
4. 100W UFO LED High bays, cool white 5000K, 250W HID Replacement, 11100LM (110LM/W), 3 year Warranty, IP65, Gold-MG Range
This 5 Pack Deal on 100W Gold-MG UFO LED High Bays with quality Zhi LED Drivers and Sanan Optoelectronics comes with a 3-year warranty, 11,100lm high light output & is perfect for factories & warehouses.
5. Pack of 2 – 120W LED Linear High Bays, 400W HID Replacement, 16800LM (140LM/W), 5 Year Warranty, PLatinum-LS Range
This 2 Pack Deal is super-efficient and provides an impressive 140lm/w efficacy, for a great light output and very high energy savings.
The high bay is equipped with 2 easily interchangeable lenses at 60degrees and 127degrees, to provide optimal light distribution for your space.
They come with a 5-year manufacturer's warranty and 50,000 hours rated lifetime.
6. 120W LED Linear High Bays, 400W HID Replacement, 16800LM (140LM/W), 5 Year Warranty, PLatinum-LS Range
This fixture is available in pairs and is super-efficient, producing 140lm/w and a very high effective light output.
The fixtures have easily interchangeable lenses of 60degrees 127degrees, to provide optimal light distribution for your commercial space. They come with a 5-year manufacturer's warranty and 50,000 hours rated lifetime. These types of high bays are suitable for replacing HID Mercury Vapour, HPS and Metal Halide High Bays as well as T5 Fluorescent T-Bay the Platinum-LS Linear High Bay fittings.
7. 150W Pioled Hornet UFO LED High Bays, 6000K, 250-400W HID Replacement, 18000LM (120LM/W), 3 Year Warranty, IP65, Gold-PD Range.
A 5 Pack Deal on the 150W Pioled Hornet UFO LED High Bays.
They offer a whopping 3-year warranty, an 18,000lm light output, maing them perfect for factories & warehouses.
The fixture is equipped with a 2kV surge protection, as well as hook and bracket mounting options for easy installation.
8. 200W UFO LED High Bays, Cool White 6000K, 400W HID Replacement, 20000LM (100LM/W), 2 Year Warranty, IP40, 120 Degree, Black-ED Range
This is a box of 8 x 200w UFO LED High Bays, with an ingress protection IP40, 100lm/w output & 2 year warranty.
9. 200W UFO LED High Bays, 5000K, 400W HID Replacement, 20000LM (100LM/W), 3 Year Warranty, IP65, Gold-DS Range
5 Pack Deal on the 200W Gold-DS UFO LED High Bays. These are available with a 3-year warranty, 20,000lm high output & are perfect for factories & warehouses.
10. 155W Philips Greenperfom LED High bay G3, 400-500W HID Replacement,20000LM (129LM/W), 3 Year Warranty, IP65, Diamond Range
2 Pack Deal of the 155W Philips GreenPerform G3 LED High Bays offers quality overhead high bay lighting solutions for factories, warehouses, and workshops.
Available in 4000K and 6500K colour temperature options. You can choose from Wide Beam (WB) 100° and Narrow Beam (NB) 60° to optimise for mounting height and spacing.
Frequently Asked Questions
1.Are High Bay Lights Easy to install?
Answer: Since they are mounted on very high ceilings, high bay lights need special equipment when mounting and fixing and it is advisable to have an experienced engineer and electrician to complete the installation process.
2. What are LM/W
Answer: This refers to lumens per watt and is a measure of how much lumens a bulb produces per watt.
3. Where should high bay lights be used?
Answer: High bay lights are used to light up spaces with ceilings higher than 20ft and up to 40ft. This makes them ideal for spaces with very high ceilings and if your ceiling is lower than 20ft, it is better to use low bay lights.
Conclusion
High bay lights are ideal for commercial purposes, industrial facilities, warehouses and for any other space that has a very high ceiling.
LED High Bays lights offer major benefits to the space in terms of quality of light, light distribution, as well as operational savings on power consumption and reduction in maintenance costs.
There is a variety of High Bays available on the market designed to retrofit traditional lighting fixtures so you won't have to worry about replacing the entire fixture, only the bulb.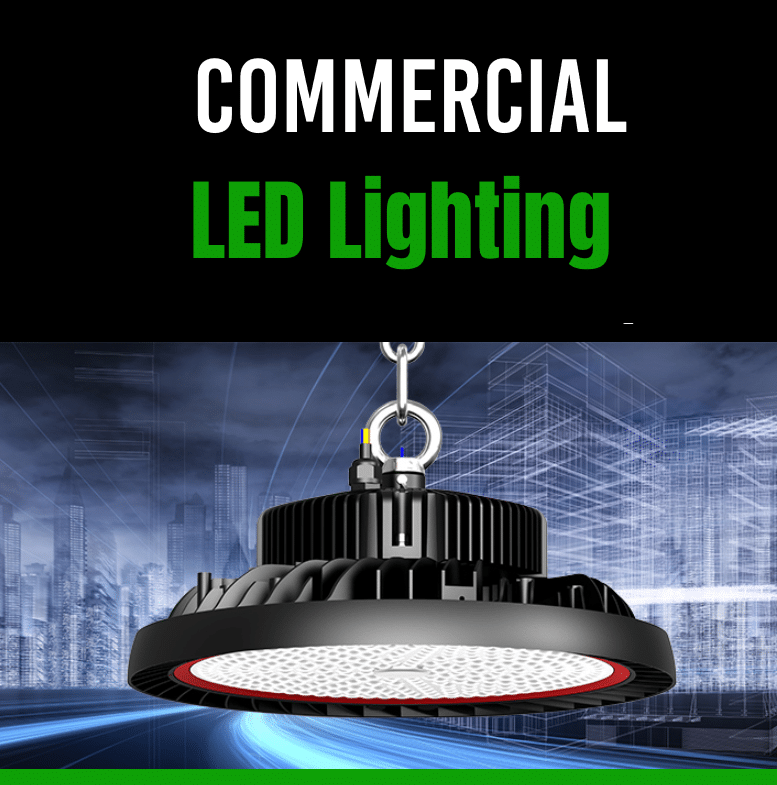 Register your interest for a commercial LED upgrade