We all love the ambiance of pendants and suspension lights. But how can you hold the lights and pendants to the ceiling if you do not have a proper anchor?
The hooks for pendant and suspension lights need to be chosen carefully to carry the weight of light.
With different pendants and hooks on the market, selecting the best one can be challenging.
We are here to help you with this Guide of the 5 best types of hooks for pendant and suspension lights, so let's get down to the details.
5 Places to Hang Pendant Lights
If I had to define pendant lighting in one phrase, it would have to be "adaptable." Pendant lights can be employed to fulfill three essential lighting roles in well-lit residences: ambience, emphasis, and lighting fixtures.
They come in many sizes, colors, and styles to meet your personal taste. Pendant lights can be used almost everywhere, but there are five spots in your residence where they will have the biggest impact.
Bedside table
Kitchen Island
Entryway
Dining room table
Bathroom vanity
Five best types of hooks for pendant lights
---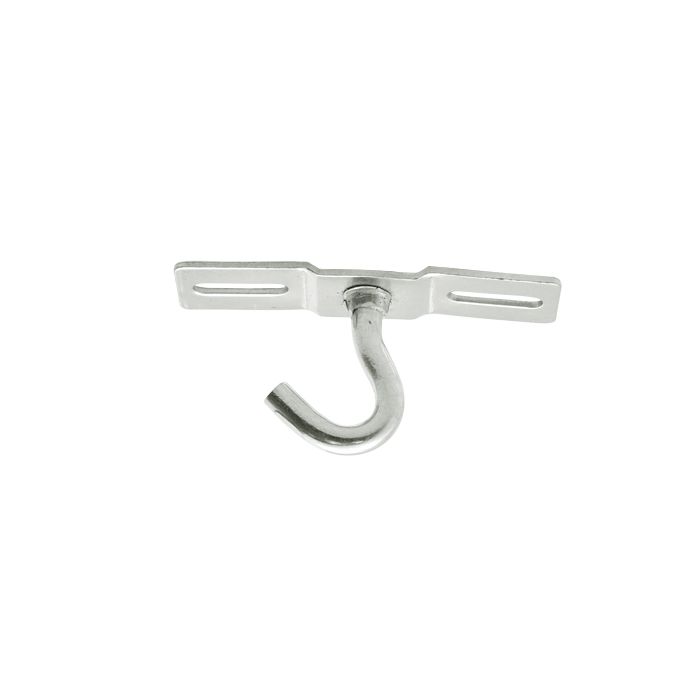 Do you want a short hook for hanging your pendant light? If yes, then here's the perfect one for you.
With 70mm diameter, this hook will withstand the load of any pendant lights.
Whether you want to illuminate your drawing room or your conservatory, this straight hook will make for it.
Moreover, the stainless steel finish of the hook with a precisely curved shape will make installing pendant lights a breeze.
And guess what, this hook can bear as much as 8kgs of weight. So, it does not matter whether you get a glass pendant or other rustic and vintage suspension lights. This hook will hold it.
Being Australian standards approved, this hook will not disappoint in any circumstances. And with wide screw holes, you can easily fit it to any surface.
The slight bounce at the base plate of the hook also makes for added support. All in all, if you want a natural beauty of hooks, get this straight one now!
Why Buy This Hook?
Straightforward installation
Can hold up to 8 kg of weight
Galvanized metal
Australian standards approved
Reasonable price
Why Not Buy This Hook?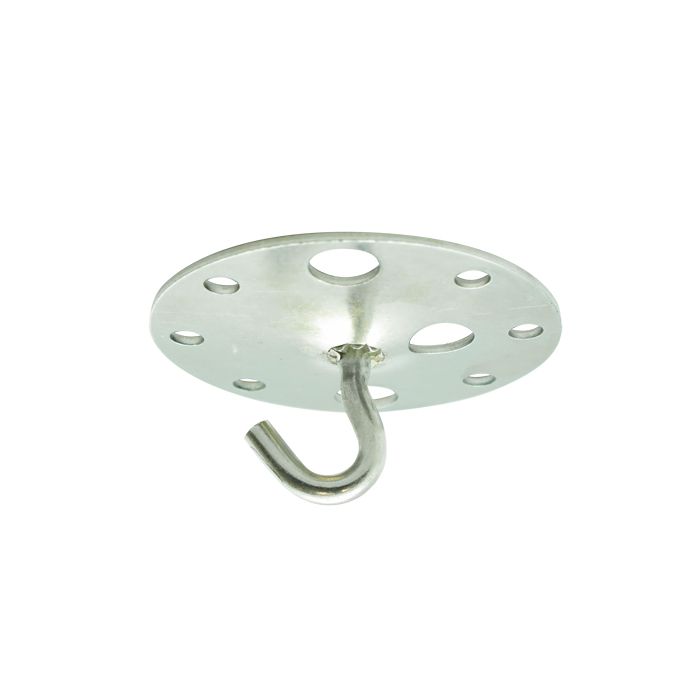 We all know how unique a pendant light looks, but not everyone can find the perfect strong hook to hang it.
With these round hooks, you can quickly fix any type of pendant light or suspension light.
Even your electrician will thank you for such a sturdy hook.
This galvanized hook can sustain more than 20kg of weight, so don't worry; it will not break with your ornamental suspension lights.
Above all, this hook comes with a 73mm backplate and 34mm hook, which is powerful. And yes, it's also Australian standards approved, so you can rest assured about its quality.
Another great thing about this hook is its 6 small screw holes and 3 prominent size ones, so you will not to jumble while finding the right screw to fix this. All things considered, with this hook, you can suspend any light or decoration from your ceiling without any fear.
Why Buy This Hook?
Different screw hole makes for easy installation
Can hold a load of up to 20 kg of weight
Galvanized metal construction
Australian standard approved
Available in 100mm width as well
Why Not Buy This Hook?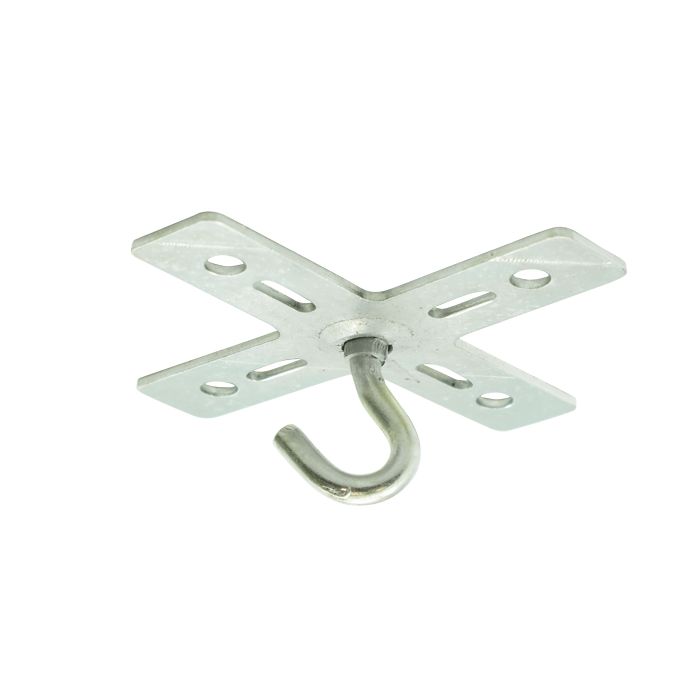 Do you want to add more sturdiness to your pendant light? If yes, then look no further than this cross hook.
With different screw holes, you can quickly drill your choice of screws into it and hang your pendant lights with peace of mind.
This galvanized hook has a 100mm bedplate, which means you hang a pendant light as heavy as 20kg. Moreover, this hook is multi-purpose, and you can use it to hang different things. Just make sure to properly drill the screws into the ceiling, and 33mm of the hook diameter is quite enough to hold anything firmly. Furthermore, these hooks have the Australian standards approval, so you can rest assured about their quality.
So, don't wait and get your favorite pendant light now with these hooks.
Why Buy This Hook?
Stylish cross design of the hook
Holds firmly to the ceiling with thoughtful design
Reasonably priced
Distributes tension equally across hook
Australian standard approved
Why Not Buy This Hook?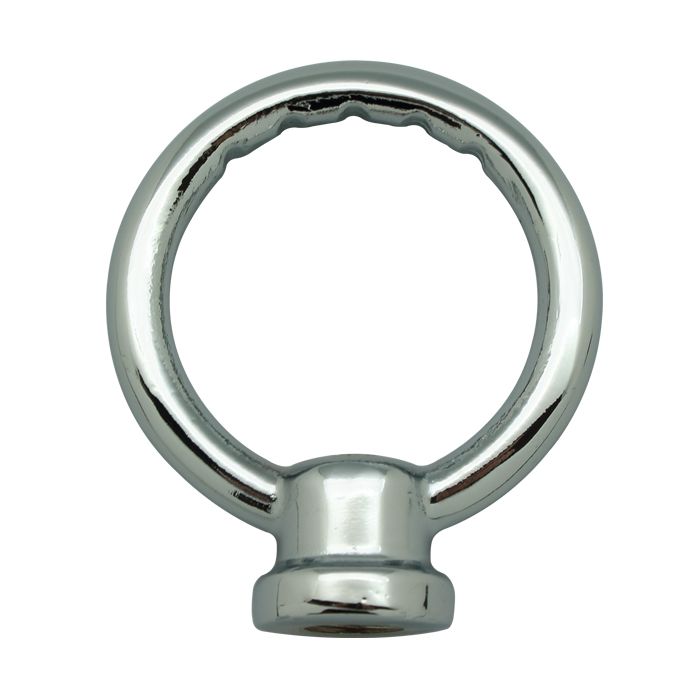 Are you looking for a chain suspension for your hanging lights or pendant lamps? If yes, then look no further than this round sawtooth hooks.
It is made of heavy-duty metal and can easily hold any kind of lamp chain.
Moreover, this pendant light sawtooth hook provides a decorative look and versatility of hanging different light chains.
There are other color options available like: antique brass, polished brass, and chrome, but they all offer equal sturdiness.
With 48mm width and 56mm height, this hook can easily house any type and size of chain. Moreover, it will hold suspension lights of up to 12 kg .
This hook is straightforward to hang with its internal thread. Overall, this suspension light hook is a must-have for your house.
Why Buy This Hook?
Modern and sturdy hook
Broad enough to accommodate any chain
Can hold as much as 12 kgs
Comes with an internal thread
Versatile
Why Not Buy This Hook?
Not for ordinary suspension lights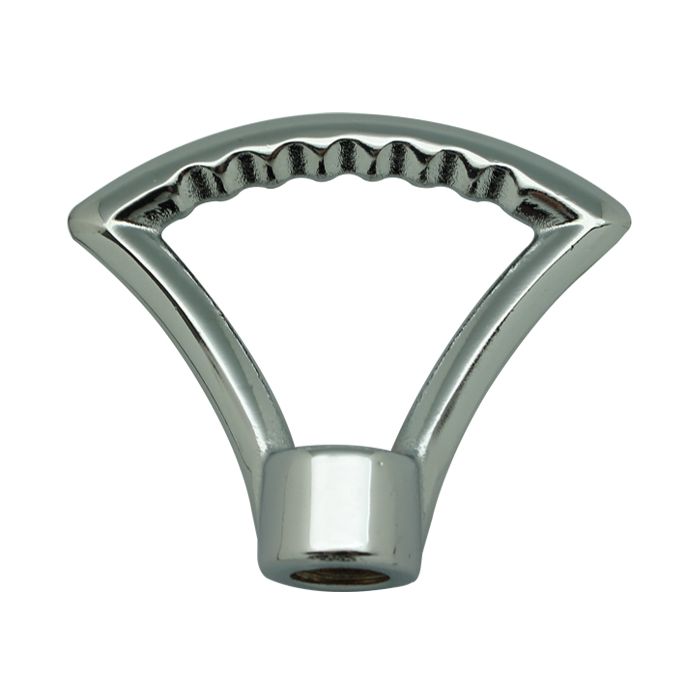 Are you still looking for a way to suspend your hanging lights or pendant lamps using a chain?
If so, these triangle sawtooth hooks are the way to go. They are made of heavy-duty metal and can readily accommodate any lamp chain.
Furthermore, this pendant light saw tooth has a beautiful appearance and the ability to hang various light strands.
This hook comes in multiple colors, including antique brass, polished brass, and chrome, all of which are suitable for all kinds of lamps.
With a width of 48mm and a height of 56mm, this hook can easily accommodate any chain type and size.
Furthermore, it can support up to 12 kg of your favorite suspension light. With its mounting hole, this hook is straightforward to hang. Considering everything, it is the best buy for your home decor.
Why Buy This Hook?
Trendy saw hook design
Easily holds any chain size
Can bear as much as 12 kgs
Comes with an internal thread for easy installation
Versatile enough to use with different lights
Why Not Buy This Hook?
It might not work with pendant lights
Hooks for Pendants and Suspension lights – Buying Guide
---
Several ceiling hooks are available for your pendant lights and suspension bulbs, but are not all are the best quality. So, we have prepared this buying guide for you to learn which hook is right for your lamp.
Type of Hook
There are different hook types in the market: cross hook, suspension hooks, and sawtooth hook. Every hook has its purpose, and works with a specific variety of lights.
It is essential to know which type of pendant light you will install in your house and buy a hook accordingly. For example, you need to get suspension hooks for a pendant light.
And for the chain support of your light, you will need a hook that can easily accommodate your light chain.
Affordability
Setting a budget for the pendant suspension light hook is the most essential first step to limit your choices and effectively evaluate the different models available on the market.
Size
Hooks come in different sizes and shapes. Some have round shapes, while others have an ordinary hook shape. It is important to consider the dimension of the hooks, as you have to fix the pendant lights accordingly.
Having too big a hook with a small pendant light would look awkward. In addition, the tiny hooks will be unable to hold your large pendant lights. So, it is a must to buy the right size of hook for your lights.
Weight Support
As hooks are suspended from the ceiling, you must consider their weight support capacity.
For example, a hook that can support only 8kgs of weight will be unable to hold your significant suspension and pendant light. First, check your pendant light's weight and buy a hook accordingly.
Frequently Asked Questions
---
What are the functions of pendant lights?
Pendant lights are frequently used as lighting fixtures. Let's imagine you'd like to add some illumination to your kitchen counter. That problem can easily be solved with one or two pendant lamps.
What is the best way to hang pendant hooks?
Place the anchor or hook wherever you desire the light to swing from the ceiling and bolt it in place.
Another hook must be placed at the end of the space where the cord will be run out to the socket. 
The light should be hung from the hooks or anchoring. Take all wrapping and, if required, insert the lightbulb into the outlet.
Is it compulsory to hire an electrician to hang pendant lights?
Is an electrician required to install a ceiling fan? Of course, yes. And it is the same for pendant lights.
You should always engage a certified electrician for any electrical installation, including putting a light fitting. If you have prior electrical skills yourself, you can do it independently.
Are Pendants Lights still fashionable?
Yes, certainly! Pendant lamp fittings are the most wanted lighting, and they are 'very' stylish to make a pun.
Whether in groups or single ring shapes, the hanging lamp aesthetic wonderfully connects and vibrates with today's home trends.
When light bulbs went through their transitory ugly period, pendants took a hit. Do you recall the wacky fluorescent light bulbs?
Pendants are once again rising higher in the 'must have' categories, thanks to the advent of LED light bulbs, which are highly fashionable and significantly brighter.
Can you swag a pendant light?
Using a swag hook, you can quickly and properly install your pendant lights. It's time to get involved in hooks if you're seeking a contemporary option that's simple to use and allows you to take benefit of chandelier light.
Hooks for pendant and suspension light – The takeaway
The numerous pendant light hooks available on the market provide limitless opportunities for reinventing rooms, décor, and designs.
Remember to consider the elements given in this article during the planning phase to make sure the hook you select is appropriate for your space.
A pendant light is a distinctive ornamental object in the home or workplace that has a significant impact on the atmosphere, style, and mood of the space.
That is why it is critical to select a hook that is both practical and attractive to you, as well as one that achieves the desired result.