FREE LED replacements for just a $33 electrician fee
E-green electrical is licensed and accredited under the NSW government to offer full LED lighting replacements for a one-off $33 electrician.
Take advantage of the NSW government LED Upgrade and slash your electricity overnight.
Receive unlimited and free non-dimmable replacement LEDs for a one-off cost of only $33. Dimmable and premium LEDs are available at heavily subsided prices.
Contact us today for business and household LED Upgrades. Our licenced energy efficiency experts will provide a quick LED Upgrade Consultation for FREE
NSW LED Downlights and LED Panel upgrades Scheme for Households & Businesses in Sydney
📞Talk to Energy Efficiency Expert
Are you still using halogen lights for your household or commercial uses? If yes, You're paying a huge amount for your electricity and you can avoid that by replacing your conventional halogen lights with new energy-efficient LED lights.
Replace old lights with new energy-efficient LEDs and reduce your electricity bill by hundreds of dollars a year.
Did you know that under the NSW Energy Saving Scheme you can upgrade your halogen downlights to LED downlights for just $18.99?
You can also get all your old halogen downlights changed to new LED downlights + unlimited PAR38 globes replaced per project at no cost.
Are you eligible for the NSW LED upgrade scheme?
LED downlights are becoming popular in Sydney
LED downlights are getting popular among the residents and small business in Sydney for one or more reasons. The main benefits of upgrading to LED lights include:
Better quality and improved lighting

High energy efficiency

variety of designs and functionality compared to traditional halogen lights

Low product cost and longer life span

safe and healthy compared to fluorescent lights

Low installation cost under NSW subsidised scheme

Low fire hazard risks
LED downlights have proved to be a perfect lighting solution for offices, hospitals, restaurants, hotels, and retail sectors due to the availability of various designs that can perfectly blend with the building and room architecture.
Benefits of LED Light over Halogen Light: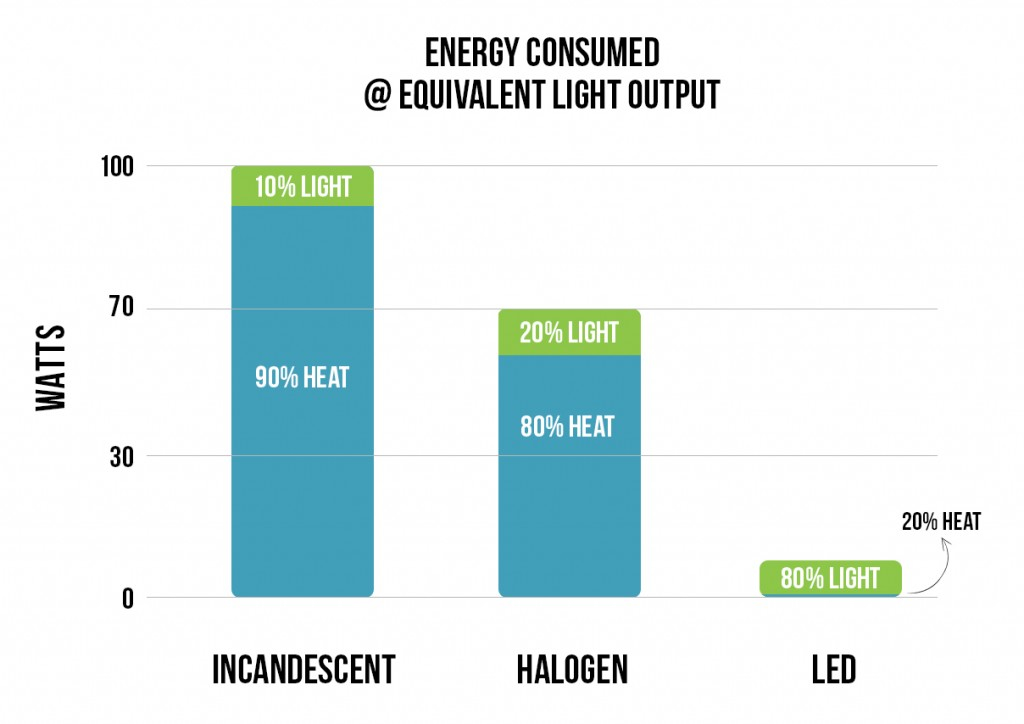 Replace Halogen Downlights with LED Downlights under " The NSW Energy Saving Scheme".
The NSW Energy Savings Scheme (ESS) offers financial incentives to install energy-efficient lighting in NSW for businesses and households.
The government-backed scheme seeks to help businesses and individuals reduce their energy consumption and lower their carbon emissions. This is directly helping everyday Australians to slash their energy bills dramatically.
The financial incentives provided under the NSW Energy Savings Scheme grants E-Green Electrical the gateway to claiming the subsidies on your behalf so you only need to pay a fraction of the price for your LED upgrade.
ANNUAL ELECTRICAL COST: Halogen Downlight Vs. LED Downlight
Are You Eligible For NSW Downlights Replacement Scheme?
CLICK HERE to request a FREE LED ASSESSMENT. An E-Green Electrical consultant will be in touch within 24 hours to discuss your LED lighting needs.
Make your home more energy-efficient today
📞Talk to Energy Efficiency Expert
Expert Residential & Commercial LED Upgrade from E-Green Electrical
Professional LED installation will help your lights look good and function properly. Getting installation from certified professionals will help you avoid any potential faults and hazards.
The Electrician and energy efficiency experts at E-Green Electrical will make sure your lights installed properly to avoid any kind of potential failures and risks. We are professionals in LED light replacement.
3-year product warranty on all our complete downlight upgrades (2 years for Globe only)
12-month labour warranty for all our complete downlight upgrades (Excluding Globe only Replacements)
Guaranteed to save you 50% on your lighting costs*
All products are HEER approved and have gone through the Australian Testing
Reduced maintenance costs
LED Upgrades in 5 easy steps: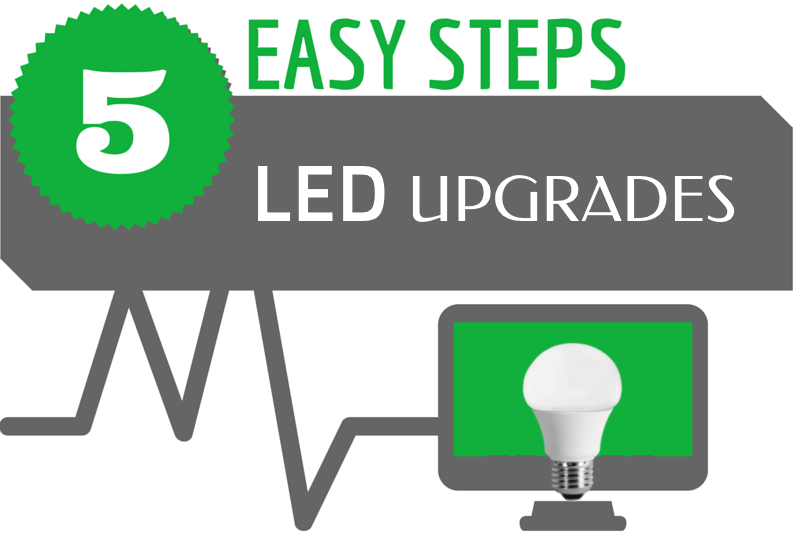 Contact our energy efficiency expert by making a phone call at 1300 323 636 Or by filling out the
FREE LED UPGRADE CONSULTATION form.
🟢 Getting Started
Congratulations! You are on the way to energy independence and sustainability. A dedicated energy expert from E-Green Electrical will contact you and take you through the complete installation roadmap. The person will be your point of contact through the installation journey.
🟢 Assessment
A dedicated energy efficiency expert will get in touch with you for discussing the information required for accessing the appropriate options, rebates and provide you with a quote.
🟢 Installation
One of our LED light technicians will install complete LED lights on your home making sure all the works are done in the right way.
🟢 Claim Rebates
An E-green energy consultant will claim all government rebates available for your discounted LED Upgrades. Our dedicated staff will pull all the paperwork for your to claim the available rebates.
🟢 Start Saving
Once your lighting is upgraded to LEDs, you will start saving right away. You are now on the way to minimize your energy costs and experience energy savings!