Kitchens are valuable and central spaces within everyone's home, where we spend significant time on chores such as preparing meals, washing dishes, in addition to sharing experiences of dining with friends and family.
Proper kitchen lighting allows you to perform particular tasks effectively and smoothly; simply put, good lighting boosts your productivity.
The kitchen sink area in particular needs ample bright lighting levels to allow you thoroughly wash and sort your dishes, fruits, and vegetables.
Lighting above and around the sink area is essential for ensuring proper hygiene, and with the right type and level of sink lighting, will give your sink area an interesting appearance.
This article serves as a guide to assist you to properly illuminate and define your kitchen sink area.
Types of lights for kitchen sink:
---
There are various types of lights to use above the sink area.
You should plan your light system creatively, with careful installation planning above the sink. Some of the types to be used include:
Decorative lights
Sinks with cabinets
Standard lights
Decorative lights
Although recessed ceiling lights are the most common option for lighting above-the-sink, other possibilities offer more interesting options. A pendant light illuminates the working area while also providing a beautiful accent to your kitchen.
Make sure to avoid the intense glare from the bulb, so look for a pendant that covers the bulb on the sides.
It is most appropriate to hang a pendant approximately 30 inches above the work area, and 60-watt halogen lights can offer great lighting outputs.
Sinks with cabinets
If your kitchen sink is already installed under a cabinet, under-cabinet illumination is your best choice. In this case, ceiling lights installed above the cupboards may cast unwanted shadows on the sink area.
Under-cabinet lighting offers a major advantage of being located directly over the sink, with no obstacles between the light and the sink.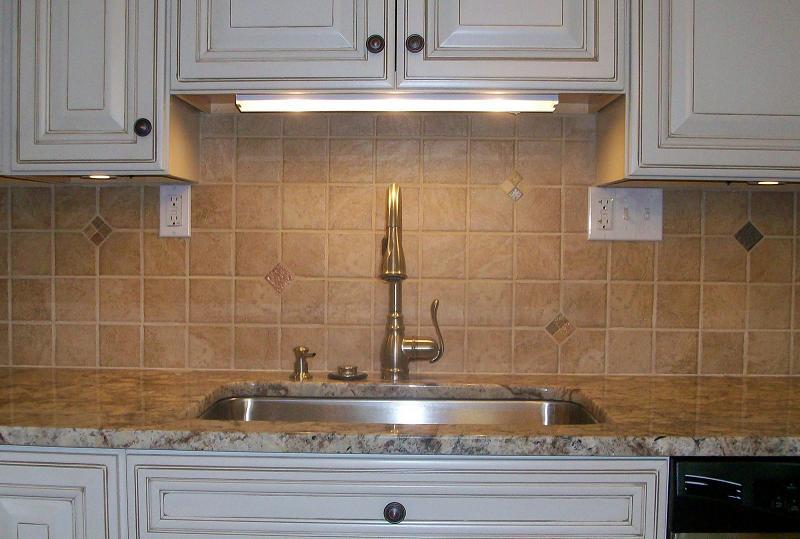 Under cabinet lights can be a collection of several small lights, a single circular light, or one long bar of light installed under the cabinet.
The lights can be controlled directly from the room switch plate or may have a built-in local switch on the side of the light itself.
It is advisable to consult the manufacturer's instructions as well as expert lighting advice to determine the capacity and number of lights required for your specific cabinets.
Standard lights
Ceiling lighting is ideal for a kitchen sink in spaces that have a window or open area above it. In fact, the National Kitchen & Bath Association suggests a simple recessed lighting fixture for over-the-sink illumination.
If you have a great view from the window above your sink or require an inconspicuous light, this can be a great option. A recessed light with a shallow trim will offer adequate lighting without detracting from the area.
Depending on the size of your sink, you can use a halogen light within a 50- to 90-watt range, with larger sinks requiring higher wattages.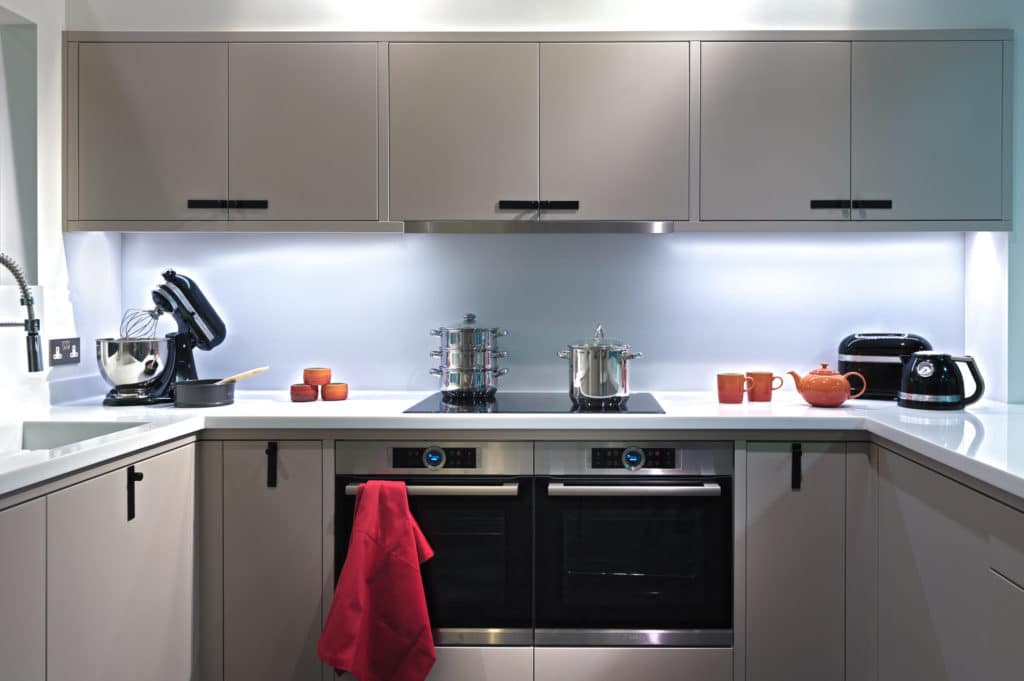 Tip: Be careful not to use under-cabinet lighting on food-holding shelves since the heat created by the light might cause food to deteriorate faster. The only exception is LED and fluorescent lighting, which do not produce a lot of heat.
To avoid shadows, ceiling lights, whether recessed or pendant, should always be set squarely above the sink.
Top kitchen lighting ideas
When looking for the ideal lighting above a kitchen sink, there are several aspects to consider. The first and most critical factor should be the location of the kitchen sink.
Under Cabinet lighting can be more useful for small sinks buried behind cabinets. Sinks built inside kitchen islands or countertops can benefit more from large pendants and chandeliers.
Another factor to consider is the style of your kitchen sink lighting, depending on whether you desire a clean, minimalist aesthetic from linear suspension lights or a more glamorous effect, from a huge, creative chandelier.
Translucent shades give your kitchen sink a bright and airy atmosphere. Clear shades can be trendy and contemporary, with types having exposed lights offering an Edison-style ambiance.
This rustic charm can soften kitchen spaces with dark wood tones and furnishings.
Here are some great and modern kitchen sink lighting ideas to help you with your kitchen remodeling efforts.
Beam with balance: (Linear lights)
Minimalist lighting is a trendy concept for modern kitchen sink lighting.
Hanging several straight, narrow light tubes above the kitchen sink creates visual symmetry and balance in the room and above the space, this lighting type works especially well in kitchens with long countertops or islands.
Mobile art for kitchen sink: (Linear suspension pendant lights)
Suspending a series of straight, narrow light tubes over the kitchen sink produces visual harmony and balance in the space.
Bold and mini: (Small pendant lights)
Small pendants are a great option to install above the kitchen sink as they can fit in almost any space, and only a few mini-pendants can create a major statement.
To add rich visual texture to your kitchen, use a bold or dramatic hue, such as black or gold.
Support the chandelier: (Chandelier lights)
A modern ornamental chandelier can be a great option for the kitchen area, not only does it add style to the space, but it also accentuates the apparent depth of your kitchen sink.
Chandeliers have specialty star-like stems that offer visual texture to a room without making it feel weighty.
The ambiance of candlelight:
Candlelight has a unique quality that may create a soft, cozy environment for your kitchen sink.
Accordingly, choose candle-effect lights with metal covers to introduce candlelight into your kitchen and add a contemporary touch and a vintage appearance.
There are several excellent ideas available that can help you upgrade your kitchen sink lights. Chandeliers can offer a powerful and dramatic effect in any room, and given the flexibility of forms and sizes of pendants, there is a very wide selection to match your style.
Mini pendants are ideal for small spaces, and LED lighting pendants can be a great option, providing powerful and long-lasting illumination at minimal energy consumption.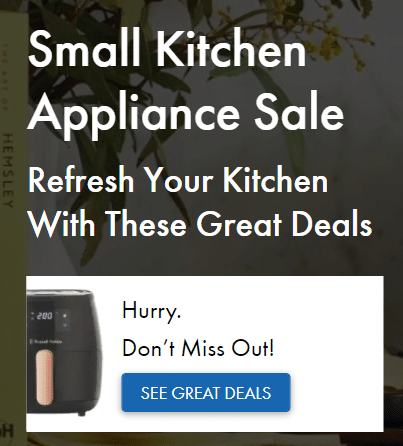 Tips for sizing kitchen lights
---
Pendant and chandelier lights:
Measure the width or circumference of your table if you're installing a chandelier or a single huge pendant over a kitchen island or table.
Look for light options with dimensions between two-thirds and three-quarters of that breadth or diameter.
Always keep in mind that a light fixture with a complex or complicated design will appear larger, so reduce the maximum size slightly if that's what interests you.
If you do not receive ample natural light in your kitchen, task lights for the kitchen sink are a great option, such as a glass or acrylic pendant light.
Make sure the light is not too close to the sink to ensure ample working space.
The proper lighting above your kitchen sink might become the focal point of your space, so do your research and select the right fixture.
Measure the length and width of the room you wish to illuminate with a single fixture for kitchen ambient lighting, put the numbers together and convert this quantity to inches.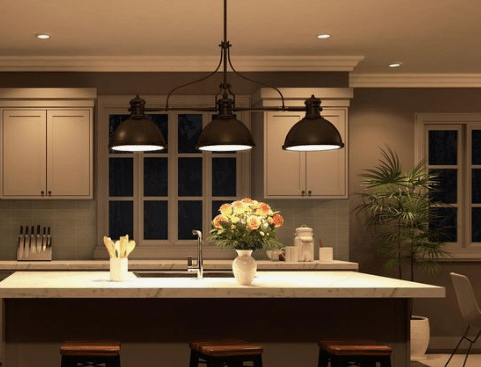 The figure represents the optimal width of the fixture. For an 8'x10′ space, an 18″ broad fixture would be suitable.
The typical height for hanging a chandelier in standard usage is 7 feet. However, that may be adjusted for your home based on the size of the fixture, ceiling heights, occupant heights, and so on.
Recessed lighting should be installed exactly above the corners of the counters and spaced approximately 3 feet apart. 6-inch cans can ensure the optimum beam spread.
The smaller the size, the closer the placing of the lights, which will require more openings in your ceiling and more fittings.
Match the color of the fixture with the color of the ceiling, for example, if your kitchen ceiling is white, add white recessed trims to make it appear as if the fixtures vanish into the ceiling.
Consider the size of the fixture as well as its placement when installing under-cabinet lighting.
Always keep the specifics and details of your space in mind. If you are sitting within the light's line of sight, installing under-cabinet lights at the rear of the cabinet may produce glare.
If you have reflecting countertops and backsplashes, mounting the cabinet lights in front may cause glare.
Kitchen lighting designs
---
The three most frequently used kitchen lighting types are:
Traditional lights: Traditional style lights are becoming more elaborate with exquisite designs that are embellished with ornamental flourishes and accents.
Modern lights: Modern design lighting has a very clean, streamlined appearance.
Transitional lights: Transitional type lights are less ornate than classic style lighting and are quite adaptable.
Other lighting styles are also available in the market, such as coastal, farmhouse, and industrial.
Frequently Asked Questions about Kitchen Lighting
---
Which light is best to place above the kitchen sink?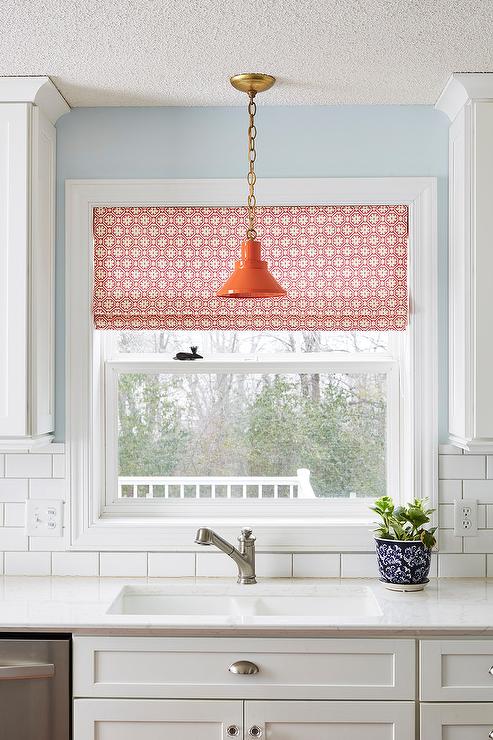 A pendant lamp above a kitchen sink is very handy as a task light to wash dishes or prepare a meal. A pendant light's height is typically 30 to 40 inches above the sink or counter; you can alter this height based on the measurements of the person who uses the sink the most.
Which place is best for installing a kitchen sink light?
A pendant light illuminates the working space while also providing a beautiful accent to your kitchen. To avoid the intense glare from the bulb, it is advisable to get a pendant that covers the bulb on the sides. It is best to install a pendant approximately 30 inches above the work area.
What is the best way to hang a pendant light above the kitchen sink?
Hanging lights above tables and worktops should be placed 30 to 40 inches from the surface to be illuminated to the bottom of the fixture. When calculating the distance to hang the pendant, begin at the countertop rather than the bottom of the sink.
Is it safe to install a light above the kitchen sink?
As a first step, make sure the light fixture is moisture resistant as water splashing may occur often above the sink area.
While hanging a light fixture, you should consider several other factors, such as if it is near water, in direct sunlight, wind, or others.
If it is near a body of water, make sure the light fixture is moisture-resistant.
Moisture-rated light fixtures protect the internal electrical components from moisture, reducing electrical risks and allowing you to install a light fixture above your kitchen sink.
How much distance should you maintain between the light and the sink?
The basic rule of thumb is that light fixtures should be at least 30 inches away from the nearest surface.
This dimension is solely determined based on the height of your ceiling and the distance between the ceiling and your kitchen sink. The space between the ceiling and the countertop must be measured.
Conclusion
If your kitchen does not have enough natural light, task lights for the area above the kitchen sink are a great option.
Regardless of the type of light used, always ensure enough distance between the light and the sink, in order to minimize risks and to keep adequate working space.
The most appropriate lighting for the area above your kitchen sink may become the center point of your kitchen, so always consider all the kitchen details and the space factors before choosing the right fixture.