While the motor is arguably the important thing to consider while purchasing a ceiling fan for your home, you also want to have something attractive for your guests, and this is where the best LED light for ceiling fans comes in.
Today, many modern ceiling fans have integrated lighting to light your room. This minimizes the flickering effect that results from the fan's blade spinning past the installed lights.
Selecting the right LED light for a ceiling fan is great if you want to enhance your home décor. We have a roundup of quality LED lights for the ceiling you can consider.
How do LED light work on a Ceiling Fan?
Many ceiling fans are wired using a double or single switch. If it has a single switch wiring, the fan's power is controlled using a wall switch. With double switch wiring, the light in the fan has a double switch wall connection that controls the fan's power and the light separately.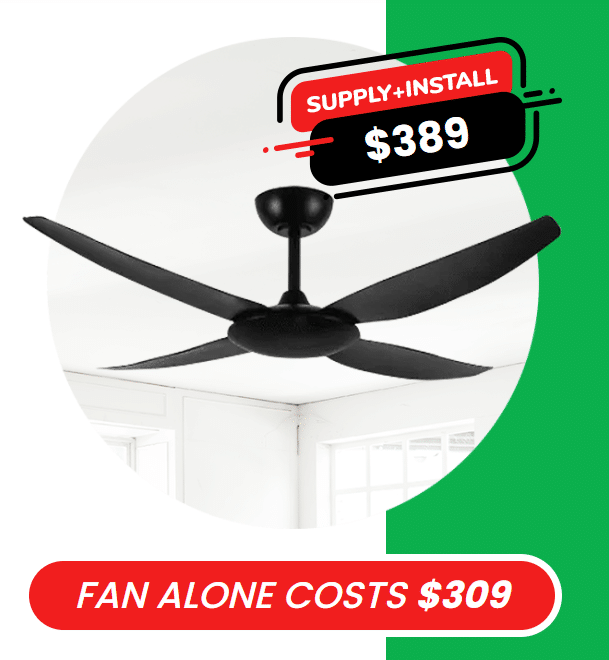 Supply and installation of ceiling fans to simplify the process of getting a ceiling fan installed in your home.
What Are The Benefits Of LED Ceiling Fans?
---
Equipping your living room ceiling fans with LED light has many benefits. Some of these benefits include:
Decorative purposes
Ceiling fans come in different styles and designs for decorative purposes. You can choose the right one to suit your home décor needs. Whether you need ancient roman, Victoria style, or Italian style, you can choose the one that suits your interior décor and give it lighting functionality at the same time.
Maximize space
Installing floor lamps or other types of lights can take up valuable living space. If you want to optimize space, you can install a fan with integrated light. Not only does it provide light, but it also creates extra space for more decorations.
Energy efficiency
Many ceiling fans have energy-efficient lamps so you do not have to spend more.. It works as both a light and fan, which helps in keeping your energy bills low.
Uniform heat distribution
Since many fans are installed at the center of the room, they provide uniform heat distribution. Unlike wall fixtures, ceiling fans with lights provide uniform light distribution to all parts of the room.
Flexibility
LED lights for ceiling fans are flexible to use because you can brighten or dim them as per your requirements.
Reduced power cord
Installing LED lamps on the ceiling destroys the structure of the ceiling. Installing LED lights on ceiling fans provides minimal contact between the ceiling and the lamps. In addition, there are reduced power cords, which helps avoid too many wire connections that are prone to malfunctions.
Other benefits
Long-lasting
Efficient
Great for indoor and outdoor use
6 best-LED light for ceiling fans summary
Best LED light for ceiling fans reviews
---
Choosing the right LED light for your ceiling fans can be overwhelming because there are many options on the market. It is wise to consider the type of fan you have to enable the best choice for your space. Below are top reviews of recommended LED lights for ceiling fans.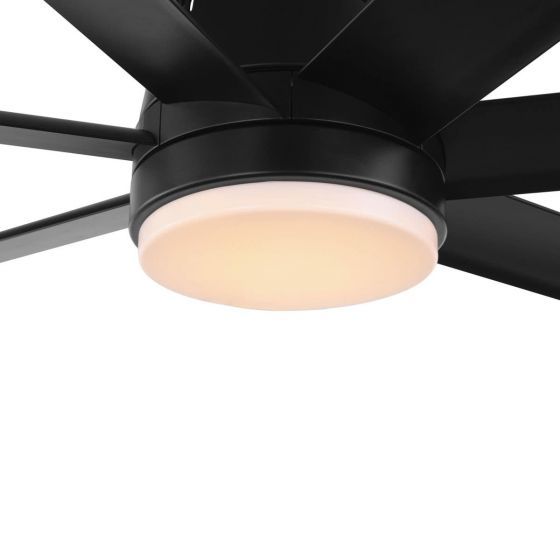 Improve your home's décor with this ceiling fan light kit. It features an energy-efficient 18W LED that produces up to 1300 lumens of brightness. The ceiling fan light kit has a 4000K cook white temperature.
The kit is purposely made for Eglo Tourbillion 60-inch and 80-inch ceiling fan range. Therefore, do not use it for other ceiling fan types. You can find the light kit in different finishes to blend perfectly with your décor.
Key Features
18W energy-efficient LED
4000K cool white color temperature
1300 lumens
Remote control
Different finishes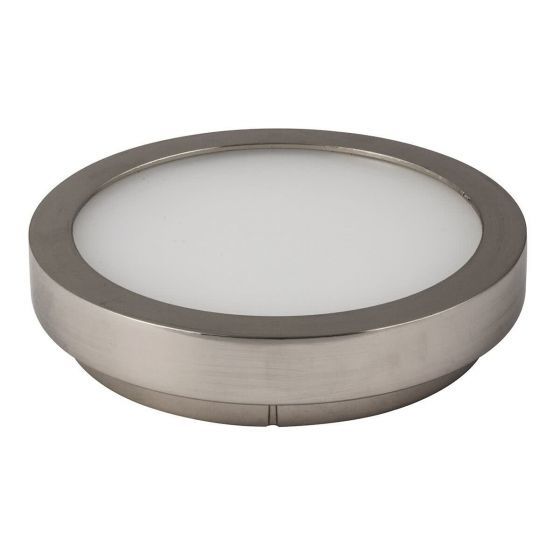 This good-looking LED fan light kit comes in black, nickel, and white colors. The 12W LED light kit works perfectly with Aluma ceiling fans and Brilliant Concorde-II fans. The kit produces a maximum brightness of 750 lumens with 4000k cool white color temperature. It takes the part of the base cap of the ceiling fan motor.
Key features
12W LED light
750 lumens output
IP44 weatherproof rating
4000K natural white color temperature
135mm diameter
If you have Brilliant Hercules ceiling fan, this fan light kit is the one for you. The 18W light kit is powerful and energy-efficient. It provides a maximum brightness of up to 1100 lumens, enough to light up your living room.
The light has a cool white color temperature of up to 4200K. The light is dimmable and has a nice design to enhance the look of your ceiling.
Key features
18W energy-efficient LED
1100 maximum brightness
4200K cool white color temperature
30mm depth
Dimmable
Enhance the look of your Waikiki fan with this beautiful ceiling fan light kit. It provides a perfect way to add a nice central light to your rooms. The light kit has standard E27 globe sockets that make it easy to change the bulbs. In addition to the ceiling fan height, this light has an extra 152mm height.
Key features
374mm diameter
Frosted glass
Easy fitting connectors
3x E27 40W max lamp holders
Upgrade your fan ceiling light kit with this modern slimline design. This fan light kit is designed for Brilliant Como ceiling fans. The 20W LED provides a higher lumen output with lower wattages. It integrates perfectly with the ceiling fan. This light is dimmable and can change from 300K, 4200K, and 6000K to suit your requirements.
Key features
Dimmable
20W LED
Tri-color technology
1200lm brightness output
180mm diameter
54mm height
This is a durable fan light kit made of stainless steel. It is best suited for an Atrium fan. The fan light kit features a modern design with an opal glass diffuser. If you live in coastal locations, this fan light kit is the best for you. It is great for E27 globes up to 40W. Since it doesn't come with a globe, you need to buy one separately.
Key features
Opal glass diffuser
316 stainless steel finish
1 x E27 40W max lamp holder
Things to consider when buying LED lights for ceiling fans
Buying the wrong LED light for ceiling fans can be a waste of money. Therefore, you should select the right product that fits perfectly in your current ceiling fan. Below are some factors you should consider.
1. Bulb size
If you have an already installed fan, it is great to measure its base to help you determine the type and size of the bulb to purchase. You can choose from different types of ceiling light bulbs that include medium, intermediate, candelabra, and mini candelabra.
Intermediate and candelabra are the most common. Mini candelabra works well for new ceiling fans while medium types are for older ceilings.
2. Color temperature
Apart from the brightness of the bulb, you should consider the color temperature. Choosing the right color temperature depends on your individual needs. It can vary from 2700K-6500K. Whether you need warm, white, or yellow light color, you can choose the desired color temperature.
3. Wattage
The wattage determines the performance of the bulb. It is great to choose the right light with enough wattage to suit your needs.
Frequently asked questions
---
How can I make my fan light brighter?
You can do that by purchasing bulbs that provide warmer colors. In addition, you can look for bulbs that emit higher lumens. Check the specifications of the bulb before you purchase.
Do ceiling fans require special light bulbs?
No, you do not require special bulbs when dealing with ceiling fan lights. The regular bulbs can work well if you choose the right wattage and socket size.
How can I tell the type of bulb that works well for my ceiling fan?
You can check your user manual to find out the right bulb that is compatible with your ceiling fan. If no user manual is available, check the socket where it indicates the ideal bulb size and wattage.
Conclusion: Best LED lights for ceiling fans
Upgrading or even replacing your LED light for ceiling fans can be confusing. The most important thing you should consider is the LED light compatibility to your installed ceiling fan.
At this point, I hope you understand how ceiling fan lights work, their features, benefits and how to choose the right one.
We have also given you some top recommended LED lights for ceiling fans that you should consider. With this information, picking the most suitable product that matches your needs should be easy.