Have you been spending your winters curled up indoors, feeling like you can't benefit from your outdoor space all year round?
It actually doesn't have to be this way!
You can still enjoy an evening of fresh air, a night under the stars, or have an outdoor dinner and BBQ with family and friends in your backyard even after the nights become cold.
New technology advancements in outdoor heaters allow you to keep your outdoor space warm during the cold seasons.
There are multiple outdoor heating options on the market, available in a wide range of designs, sizes, power output, and costs. These heaters vary significantly in terms of performance.
To guide you through the selection process, our experts have researched and reviewed the 10 best outdoor heaters to buy in Australia based on customer reviews, performance and key features.
What is an outdoor heater?
An outdoor heater is a radiant heating appliance used for heating open spaces. They operate using different sources including gas, solid fuel, propane, or electricity to emit heat.
Moreover, they are available in different designs and sizes and can be floor mounted, wall mounted, or fixed on a tabletop.
Technology advancements have brought forth new features and allowed for an introduction of a broader range of heaters from worldwide manufacturers, with advanced features.
Tired Of paying high electricity bills? Install solar panels and make your own electricity! Learn More about Government Solar Rebate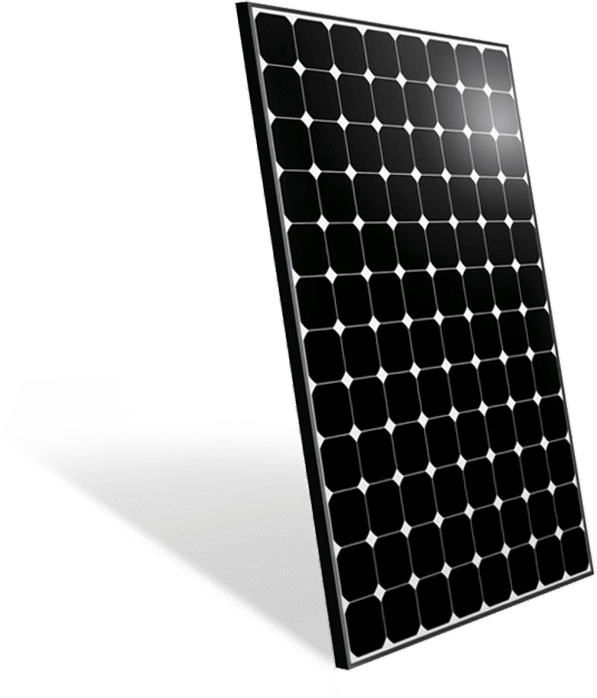 You may be eligible for a DISCOUNTED solar system installed on your home. You will need to meet specific criteria and reside in an eligible location.
Am I eligible?
Five places to use outdoor heaters
---
An outdoor heater is essential for heating your outdoor space and keeping it warm.
However, to reap the best benefits from these heaters, you need to understand how to safely use these units without causing damage or injuries.
Different types of outdoor heaters are meant to be used in different spaces. Five common types and functions of outdoor heaters include:
Gas fire pits
Gas fire pits perfectly suit a rustic ambiance. They emit real flames which have a pleasing appearance while properly heating your patio.
This type of heating system is most suited for a larger outdoor area with a focal point.
Table heaters
As the name suggests, table heaters are used to keep you warm during an outdoors meal. They are either side table mounted or full design table heaters.
Table heaters are compact and portable and are a perfect way to keep your seating area warm and cozy.
Traditional propane outdoor heaters
Propane heaters can be used in both residential and commercial settings. These heaters often feature any basic shape with a large gas base.
These types are practical, portable and very versatile, making them a favored product for a lot of people.
Electric outdoor heaters
Many people, on the other hand, prefer electric outdoor heaters as they are effective, portable, and generally safer than gas-operated ones. Electric heaters offer you a choice between infrared and halogen types.
Infrared heaters use infrared rays to emit heat, while halogen heaters use halogen bulbs to emit heat waves.
Wall-mounted outdoor heaters
Wall-mounted patio heaters are generally more common in restaurants or at places of work.
They can also be very good heating options for homes that are adopting a modern outdoor setting. Wall mounted heaters are sleek and compact and take up minimal space.
Best outdoor heaters summary
---
Best outdoor heaters reviews
---
The guide below reviews the best outdoor heaters to buy in Australia by breaking them down into types, sizes, and shapes, helping you to select the best heater for your space, in order to transform your outdoor area into a warm, cozy and comfortable setting.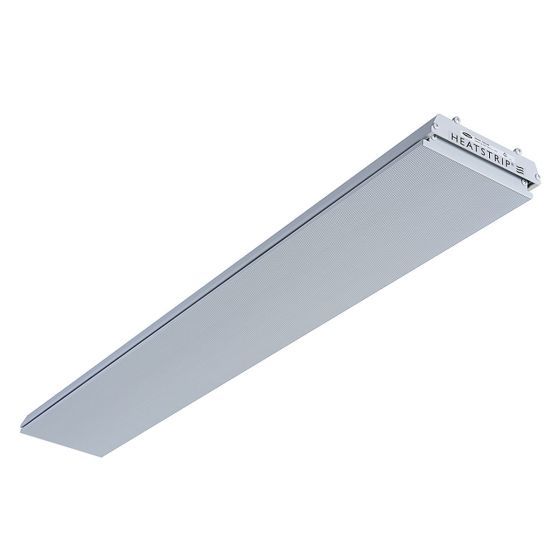 This is a stylish, premium quality, and high-intensity outdoor heater. It features an off-white color that gives it an elegant look and allows it to blend perfectly in a white ceiling.
Whether in commercial and residential settings, the Heatstrip Elegance 2400W Radiant Outdoor Heater is effective when installed in a protected outdoor space.
Key features
Elegant slimline design
Corrosion-resistant frame
Both 1800W and 2400W models have DIY installation
Maximum mounting height 2.7m and minimum mounting height 2.1m
Two years residential and one-year commercial warranty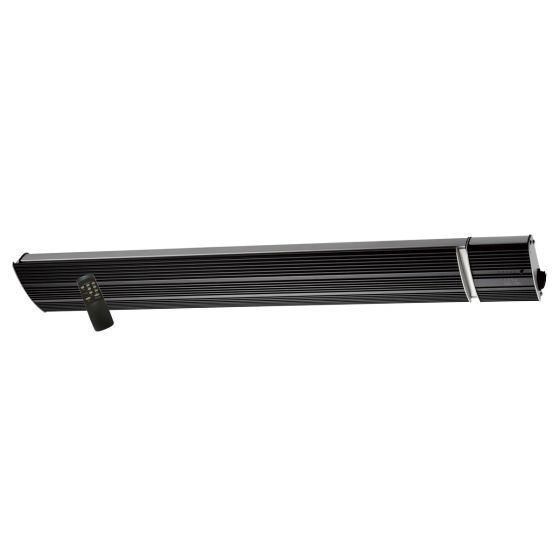 This pro heater by Ventair will adequately heat your outdoor space, making it comfortable but keeping it stylish. It can be remote control operated and features a high-density insulation material that reduces heat loss.
Moreover, it features grooved heating material which increases heat diffusion. The Ventair Heatwave Pro can either be wall-mounted or ceiling mounted in an undercover patio.
Key features
Made from Aluminum Alloy element
2400W strip heater
Made from anti-corrosive material
IP65 rated
Two-year replacement warranty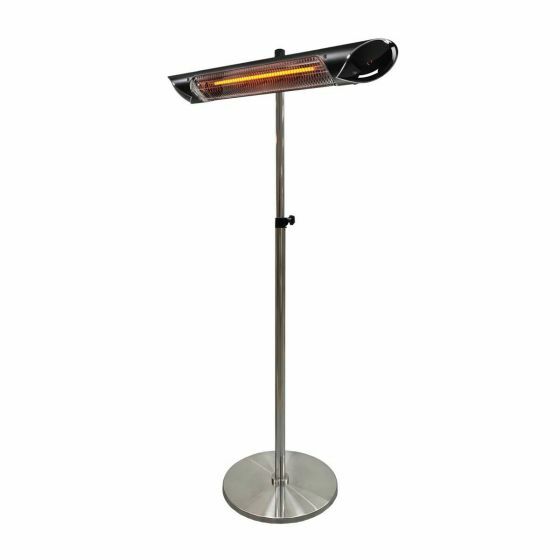 The Heatstrip Elegance 2400W Radiant Outdoor Heater is a simple portable outdoor heater. This vertical heat strip features an adjustable pole and a rotating frame which make it a very practical outdoor heating solution.
Key features
8kg base gives it great stability
Only compatible with heat strip Nano (THN2000)
Rotatable up to 360 degrees
Width 450mm
Adjustable height between 1200m to 2050mm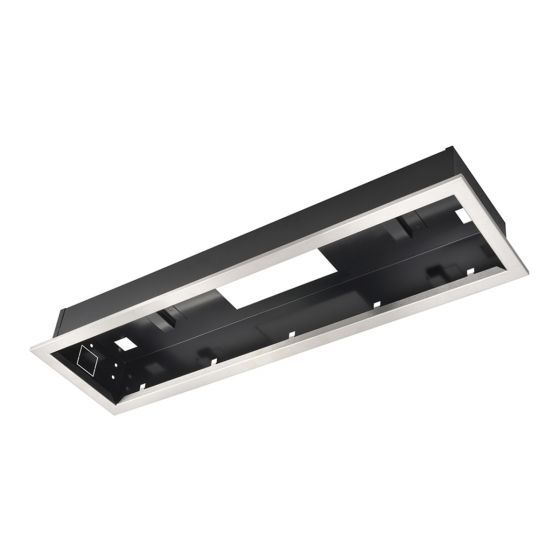 This stainless-steel heat strip is a one-piece enclosure and offers a great method to heat your patio through a ceiling installation.
It features a black zinc-coated steel casing and is equipped with brackets that hold the heater in place after installation. Installation requires a 50mm clearance for adequate airflow.
Key features
Designed for use with the heat strip classic heater
316-grade stainless steel fascia
Easy installation
One year manufacturer's warranty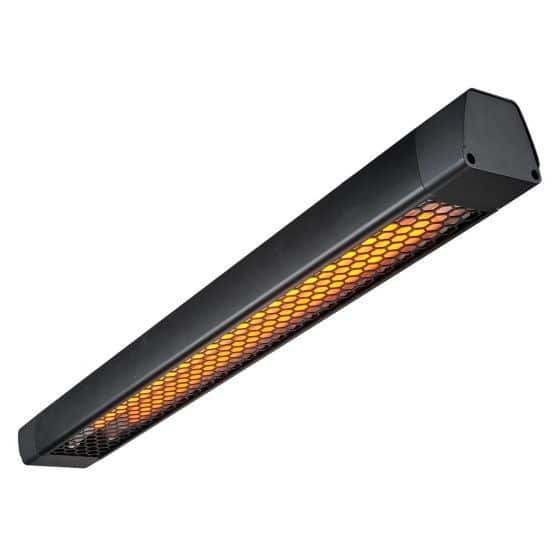 Heatstrip Intense is a beautiful indoor and outdoor heating solution that is both effective and appealing. This slimline modern heat strip can be wall mounted or ceiling fixed.
It features a striking infra-red heater with a high-temperature output and is therefore a great solution to provide instant heat for your outdoor space.
Key features
Infrared heating element with a high and instant heat output
convenient DIY installation that comes with brackets
Sturdy construction featuring a new hexagonal grille
Two years residential and one-year commercial warranty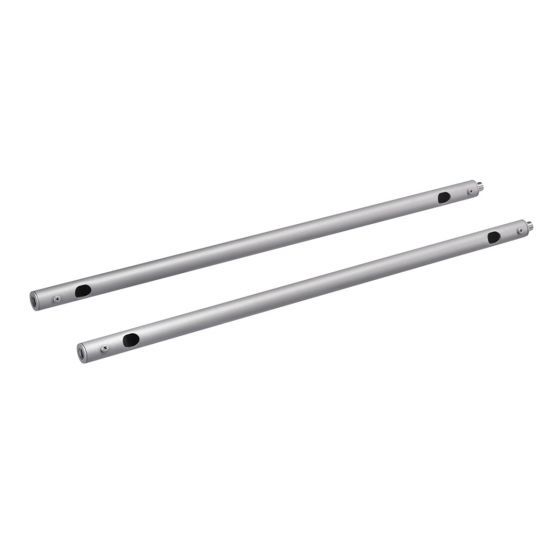 The Heatstrip Classic Extension Pole Kit features two heating units that hang from the ceiling and that can be lowered using retractable connections.
Key features
Made in Australia
Anodized alloy construction
Comes with a complete for easy DIY installation
one year residential and commercial warranty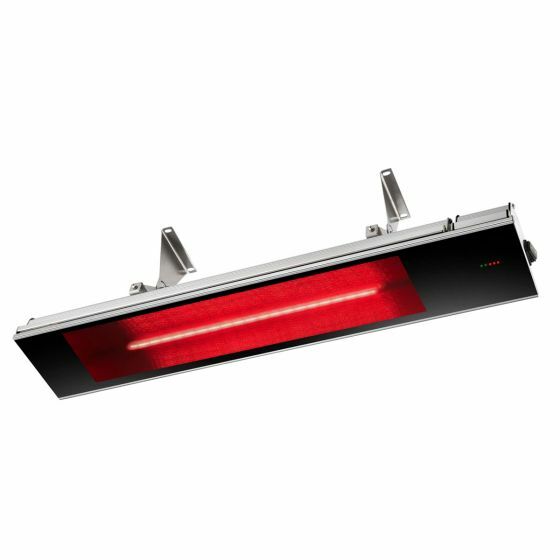 Enjoy warmer winter days and nights with the Ventair Sunset 1800W Radiant Outdoor Heater. This heater is one of the most exquisite heaters in the market.
It features Schott Glass which ensures maximum heat transfer, and is also IP65 rated, for protection against dust and water ingress. It can be either wall or ceiling mounted using the additional flush mount kit.
Key features
Features a halogen filament infrared heat tube
IP65 protection rating perfect for outdoor heating
Premium Schott glass for instant and efficient heat transfer
Comes with a remote controller
Two year manufacturer's warranty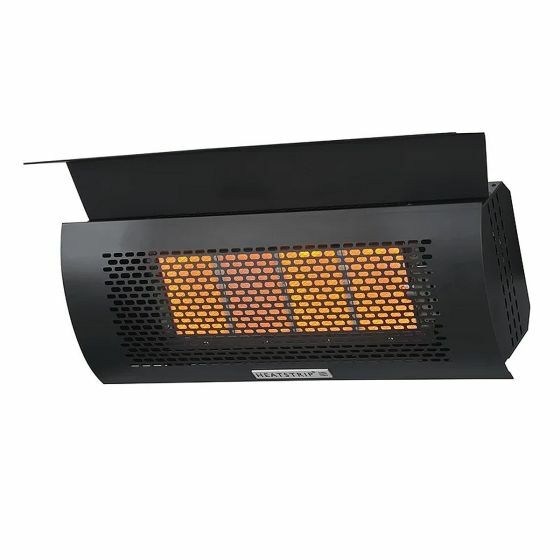 The Heatstrip Wall Mounted LPG gas outdoor heater offers a brilliantly modern and stylish addition to your outdoor area.
It holds a heat strip heater within an aesthetic world-class design that guarantees great performance and heat output. The heater is ideal for wall mounting, for both residential and commercial settings.
Key features
Features a stainless-steel body with high-temperature paint coating
34 MJ, 4 tile commercial quality ceramic burner enables connection to universal LPG
Wall brackets for variable mounting positions
Wind protection rating of 16km/hr.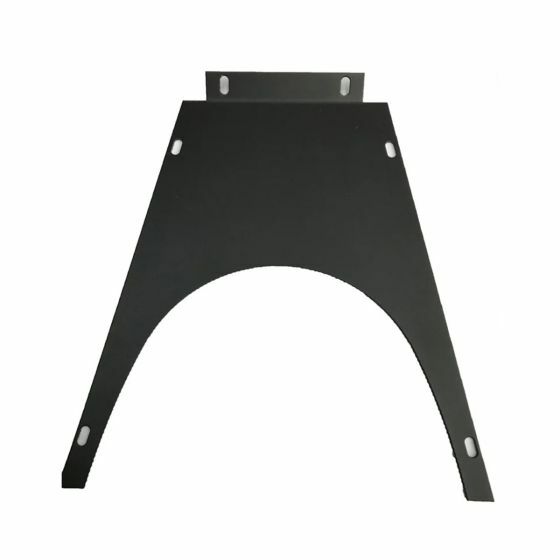 Keep the party warm and lively with the Heatstrip 18kg Gas Bottle Conversion Kit. This portable heat strip uses gas to heat your space.
The standard heater is initially designed for a 9kg LPG gas tank but can accommodate larger gas bottles.
Key features
Can accommodate 9kg and 18kg and 45kg gas bottles
Ideal for social settings like bars and restaurants
Allows extension of operation hours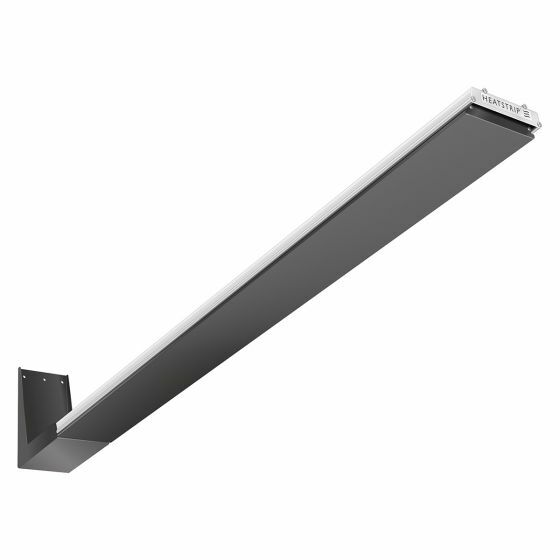 If you desire a classic and elegant heating solution for your patio or backyard, this heat strip should be on top of your list.
The angled design gives it flexibility to be installed over areas where it would otherwise be difficult to mount a heating device. It is perfect for installation in locations like lounges and workstations.
Key features
Perfect for wall installation
Powder-coated in mild steel
Suits both residential and commercial setting
Ideal for elegance & classic models
Outdoor heaters buying guide
---
There are dozens of outdoor heater types in the Australian market today, with a wide range of features, sizes, designs, and colors.
This makes the task of selecting the best patio heater for your space a challenging one.
You need to choose a heater that meets your operational, mounting and design requirements, and it is important to consult a professional who can guide you properly towards your best option.
The four key factors to consider when shopping for a patio heater are:
Fuel type
Patio heaters can be powered by natural gas, electricity, propane, or wood. Each type has its varying pros and cons, with varying price tags, portability and efficiency.
For example, gas-powered heaters are more common as gas is more affordable than propane, and it is also readily available and heats up very fast.
Your key is to select a fuel type that matches your heating needs and space requirements.
Design
Patio heaters are available in a wide array of designs, with numerous mounting options such as standing, mounted, hanging, tabletop, and tank top patio heaters.
The perfect heater for your space should match the size, shape and mounting of your specific outdoor area.
Additionally, you must also consider the number of people who will use the area and the purpose for its use.
Cost
A typical patio heater should not cost you a fortune. Different models will vary in price based on a number of factors such as size and power.
Smaller and affordable models can be as cheap as 100$, while larger and more powerful models can cost up to 1000$. Your aim should be to select a heater that falls within your budget range.
Safety
Safety measures are very important to consider when choosing a patio heater. Apart from electric heaters, gas-powered heaters can heat up quite fast and can easily cause dangerous situations if improperly handled.
If there are small children in the household, you should make sure to install the heater out of their reach.
Tired of sky high electricity bills? Upgrade your entire household with LED downlights for just a one off payment of $33! and save up to 85% off your electric bills.  CHECK IT NOW
Frequently asked questions
---
How many types of outdoor heaters are there?
Patio heaters are categorized based on their fuel source, including propane, gas, electricity, and wood. Propane and electric-powered heaters are generally portable, while natural gas heaters are often permanently installed.
How much does an outdoor heater cost?
Different types of patio heaters have varying price brackets. On top of the initial cost, you should also consider the operational costs that are involved, mainly the cost of the fuel source, whether electricity, gas or propane.
Can I place my heater on the grass?
No, patio heaters should not be placed on the grass. Any free-standing heaters should be placed on solid even ground to prevent them from falling or tipping over.
Can I use my outdoor heater in an enclosed space?
Electric heaters are safe to use in both enclosed and open areas. Gas-powered heaters, on the other hand, require an unrestricted airflow for their operation and are recommended for open patios.

Wrapping up
---
The best patio heater for your personal outdoor space is a matter of personal preference.
Gas heaters are quicker, portable, and cheaper, while electric heaters are affordable, efficient but don't heat as fast as gas heaters.
You should carefully weigh all the pros and cons of each type before making the final decision.
Outdoor heaters can transform your cold winter space into a warm and comfortable area, which allows you to enjoy the fresh air on a cold night.
This article defines the top-rated heaters, along with features and parameters to focus on, in order to choose the best outdoor space heater for your home or business.