Lighting plays a big role in reducing security risks inside and outside of your house especially at night.
So one thing you can do to discourage anyone targeting your home at night is installing good security lighting outside your home.
These days new types of lights have replaced incandescent bulbs.
There are energy-saving lights available instead of halogen lights. These modern security lights are useful to install inside and outside your house.
You do not need to worry about electricity bills as these modern lights consume less energy. Usually, there are continuous, standby, movable (portable), and emergency lights.
Some of them are auto rechargeable with the solar systems enabled. You can find them in online marketplaces as well local markets.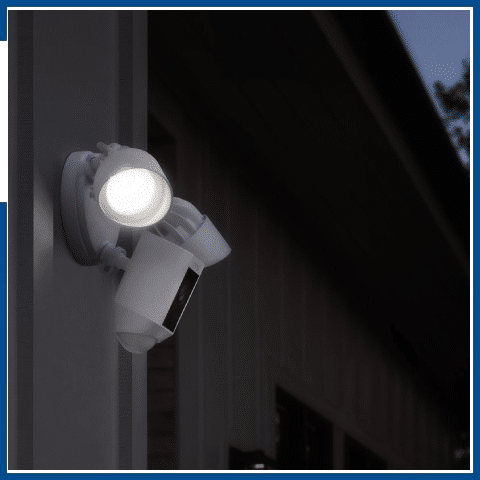 Make your outdoors more safe and secure with security floodlights. They combine performance with great looks and offer a lot of versatility for the exterior home space. Available in a number of colour options
Best Security Flood Lights to Buy in Australia
---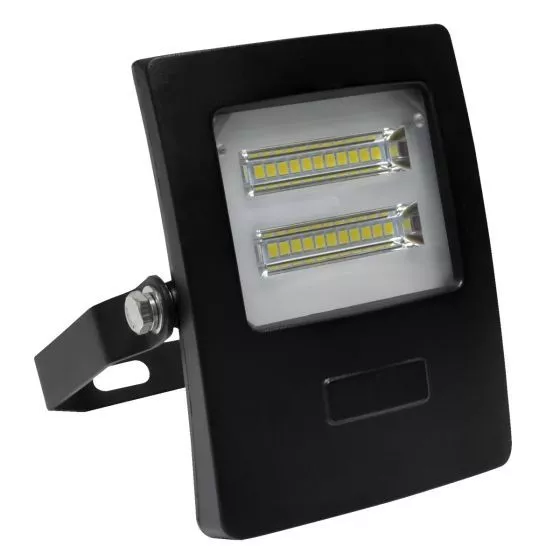 Apollo Penguin is a big light designed for energy-efficiency.
Furthermore, it is a good replacement to traditional energy-consuming lights.
It's usually not that simple to find an appropriate space for larger lights' installation.
However, this light is easily installed anywhere and does not look bulky.
With the aluminium chassis, it looks quite strong. If it fails, its strong body protects it from breaking.
It is a 10W LED light that is very energy-friendly. The key features include a low-profile design. In addition, the aluminium chassis gives it another layer of quality and durability.
The strong beam angle is given to fix it to the wall. It can bend it up to 120 degrees up or down.
The Colour Temperature consists of 4000K Cool White. Also, there are two colour options design-wise; black and silver.
The manufacturer provides a 3 Year warranty for the product.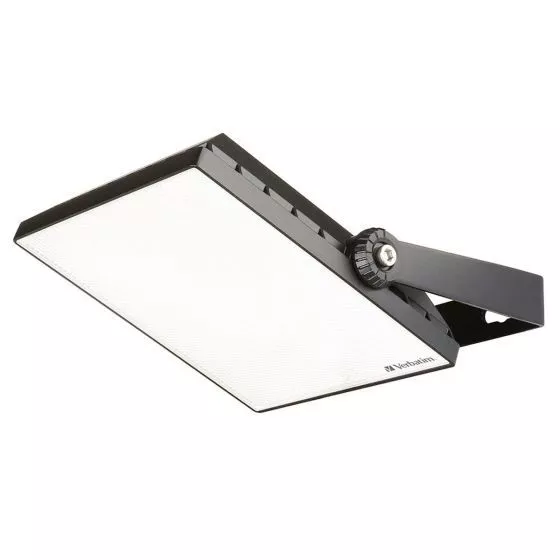 The featured Verbatim LED consists of a strong aluminium body.
In addition, it gives an extra layer of protection from dust and water. The design is also thin, elegant and durability considered.
The metallic beam angle given with the light is adjustable, so it helps install the light on ceilings, walls, poles, or ground.
The lamp of the Verbatim light is a 30W LED.
Therefore, it is quite energy-efficient compared to other lights using traditional lamps.
The Lumen Output Brightness of the Verbatim 30W LED ranges from 2300lm (3000K) to 2400lm (6500K).
The metallic beam is adjustable to 100 degrees for flexible installation and rotatable adjustments.
The light is given a solid metallic cover that works as a heat sink for better thermal exhaust, longer life, and durability.
In addition, Verbatim provides a 3 Year Replacement Warranty for the light.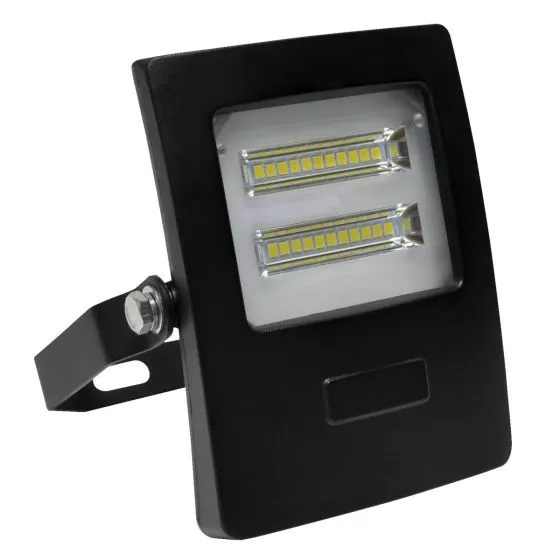 The 50W Apollo Penguin is best for areas where bright lighting is required.
It is energy-efficient and durable compared to traditional lighting used in the past.
It is easily to install wherever desired and isn't bulky. In addition, the beam angle provides adjustability for up to 120 degrees.
The key features of the Apollo Penguin 50W are its low-profile design and aluminium body.
The aluminium body also provides a heat sink to the lamp.
The lamp is a fairly energy-efficient 50W LED. More, the Colour Temperature is 4000K Cool White. Apollo has a 3 Year Warranty replacement warranty for this light.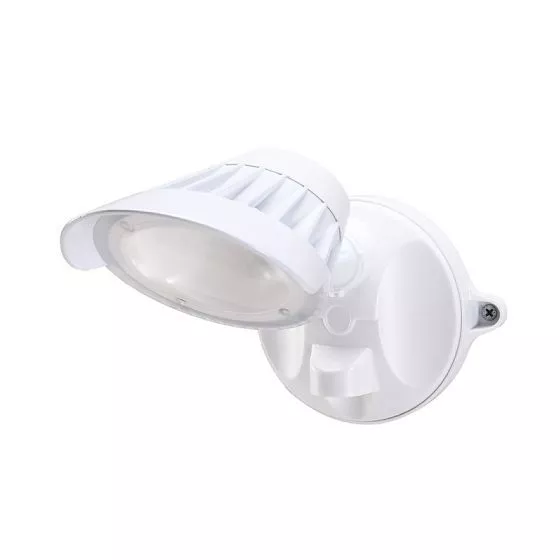 Housewatch 20W LED is a beautiful and charming light that provides adequate lighting that is usually sufficient for homes.
Its beautiful design is unique and attractive.
The Aluminum body protects against dust and water and plays an important role in strength and durability. It also works as a heat sink for the light beam.
The lamp type is a 20W LED with an integrated globe.
The Housewatch 20W LED has a 5000K Daylight Colour Temperature with a 2000lm Lumen Output for Brightness.
Overall, by considering the quality, design, and durability factors, the Housewatch 20W LED is a good product for its price.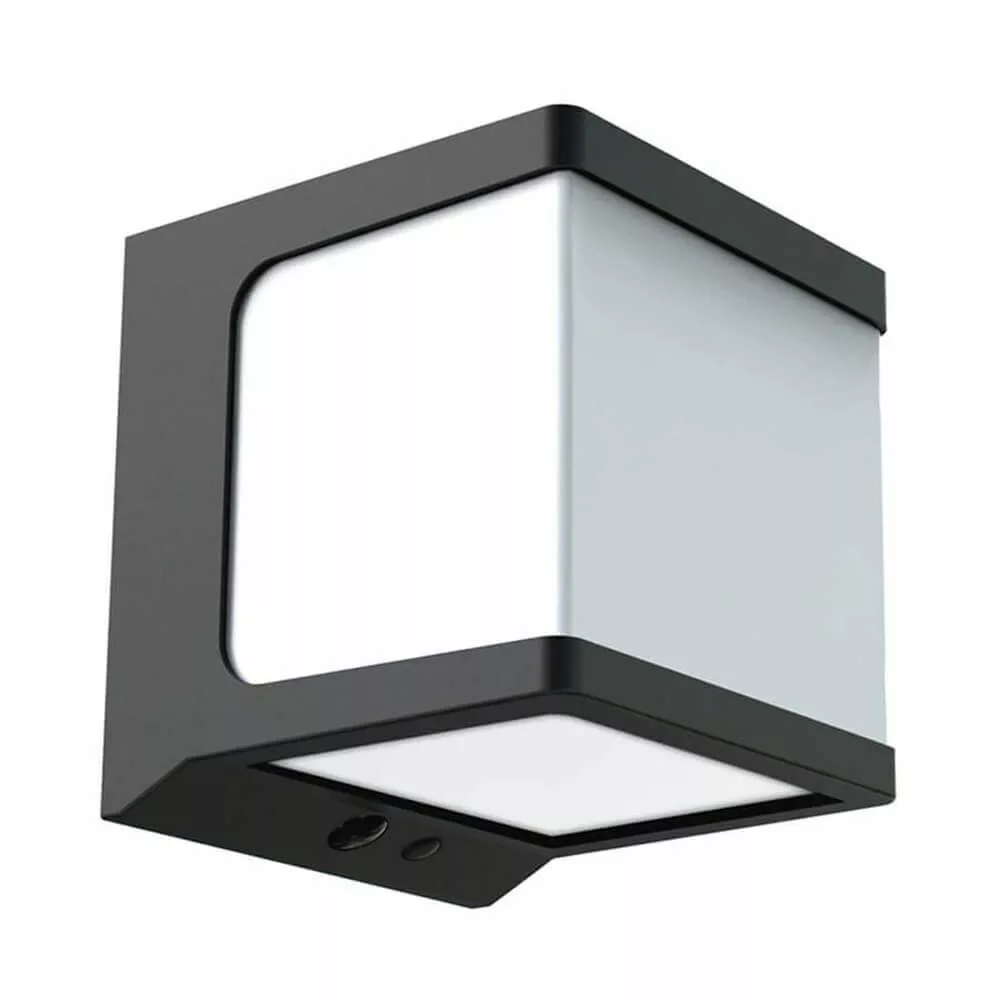 A cube-shaped light gives a comprehensive look to the wall and beautiful lighting.
The light has a square shape that provides lighting, and the beam can be adjusted to 180 degrees.
The Star8 Cube light has a battery backup that works for up to 7 nights.
The light is designed to maximize the battery life with the help of the Adaptive Lighting feature.
The other features consist of light and temperature controls.
It has a built-in Adaptive Frequency Technology to adjust the light automatically depending on weather conditions, so that you have proper lighting and visibility in any situation.
The Variable Frequency Technology in this light provides certain management to LED controls. This feature helps in terms of better charging and life.
The Temperature Control System protects the battery from being overcharged. It also helps to abstain the battery from overheating and related complexities.
It has a monocrystalline silicon solar panel of 1.5W that provides significant efficiency.
The 7.4WH lithium-ion battery gives up to 7+ nights of continuous lighting. In addition, Star8 provides a 1-year replacement warranty for this light.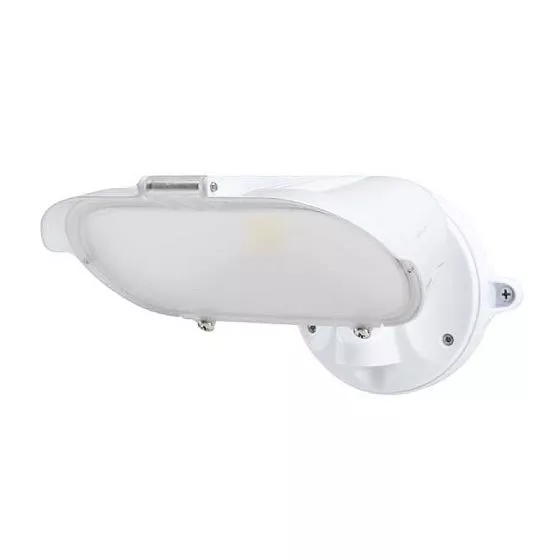 With an elegant design, Housewatch gave this light a decorative look. In addition, the white colour makes it very attractive.
It has a 40W LED lamp with 5000K Cool White Colour Temperature. The Lumen Output for Brightness is 4000lm with an integrated globe.
The beautiful but safe design and building material give it a unique blend of look and quality.
The body looks amazing in addition to protecting the interior from outer effects.
Also, it works as a heat sink for heat exhaust.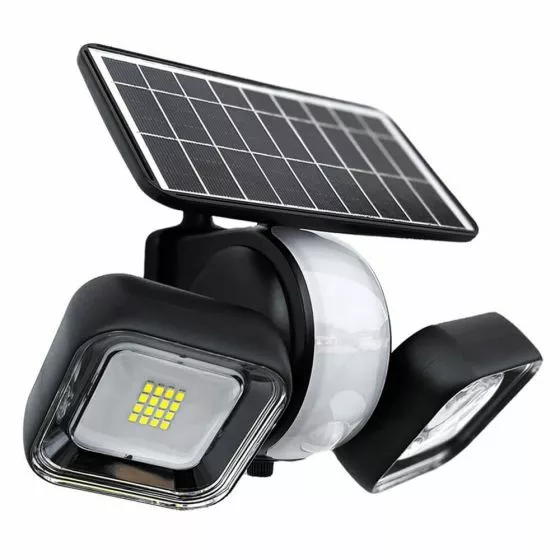 The Star8 10W LED looks charming in gardens or walls, providing security, safety, and lighting.
The solar panel gets solar power and supports a battery for fewer energy results and more battery backup.
Rotatable LED heads and adjusted motion sensors show that it illuminates whenever and wherever you need it.
The Star8 Solar Lights have the ultimate designs to increase battery life to its maximum extent, and they charge the battery too.
It includes patented technologies for Adaptive Lighting, Variable Frequency, and Temperature Control features.
The 7.4WH lithium-ion battery gives up to 7 nights of continuous lighting. It has a 5500-6500K Daylight colour temperature with a brightness output of 1000lm.
Solar charging requires 5 hours of direct sunlight, and it should be installed in a place that gets maximum sunlight exposure.
The sensor timer ranges from 10 seconds to 7 minutes and has a detection range of about 3 meters.
The Star8 10W LED Twin Head Solar Security Spotlight is the best fit for installations in courtyards, gardens, walls, parks, and more suitable places.
It has one year of manufacturer replacement warranty.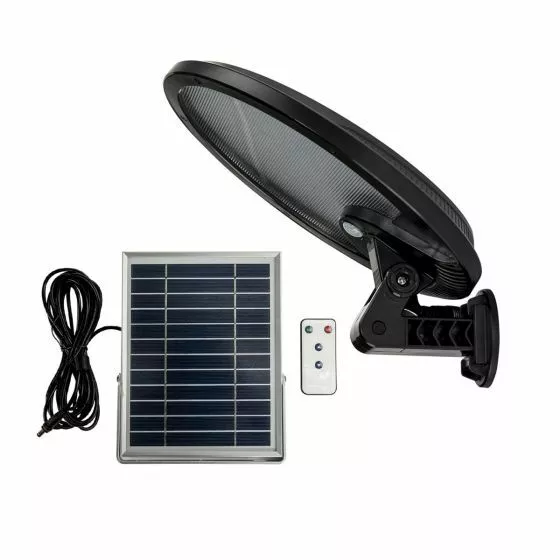 This brilliant Solar Powered LED Multi-Purpose Outdoor Wall Light has an energy-efficient design with a 3W solar panel.
In addition, it has a day and night sensitivity control, a PIR motion sensor, and an alarm.
The alarm can be activated by remote control. The light rings a certain notification bell whenever the sensor detects any motion around it.
The light activation modes for day and night are also controllable using the remote. It has a 5W solar panel to run applications and needs direct sunlight for charging.
It has a rotatable head design with no adjustability issues. Moreover, a 4400mAh lithium-ion battery is included that gives 6-8 hours of battery backup.
The light has a 3000K Warm White colour temperature and 600lm brightness output. Also, the manufacturer gives a 1-year replacement warranty.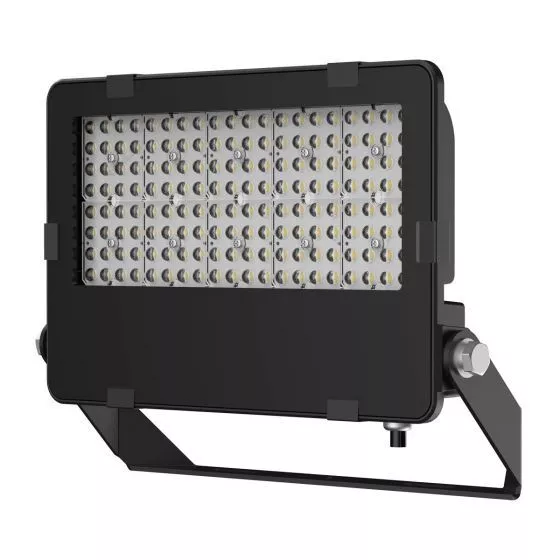 It is a premium floodlight and quite expensive compared to the rest of the lighting. It is best suited for commercial uses.
The Lampada Striker 100W LED Slimline Outdoor Floodlight has a strong aluminium chassis and an IK08 glass lens that features impact-resistant tempered glass.
The chassis also works as a heat exhaust for the light and prevents it from overheating. It also gives extra protection and water and dust proofing.
The powerful beam angle provides up to 120 degrees of vertical adjustability. In addition, the Full diecast aluminium housing provides it with another level of superiority.
There is a super quality aluminium reflector which is tempered glass-made front cover. It has a 100W SMD LED with 4000K Cool White colour temperature and 12000lm brightness.
Lampada provides a 3-years replacement warranty.
Best Overall Security Floodlights with Camera
---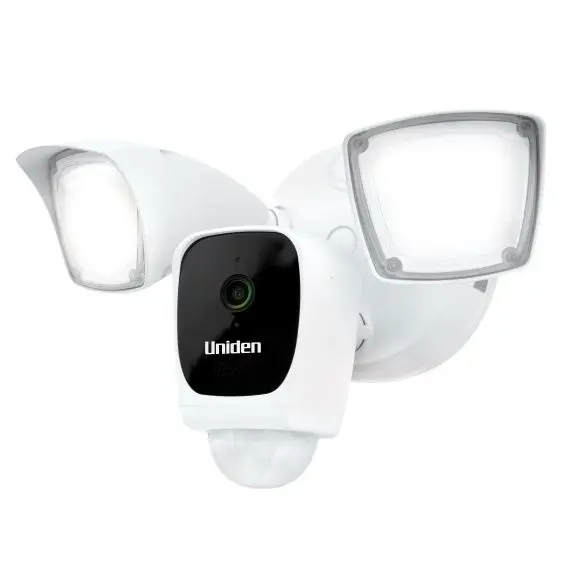 A security camera and floodlight in one will keep an eye on your house. View footage and receive alerts with the Uniden app, and use the two-way talk with the built-in microphone and speakers.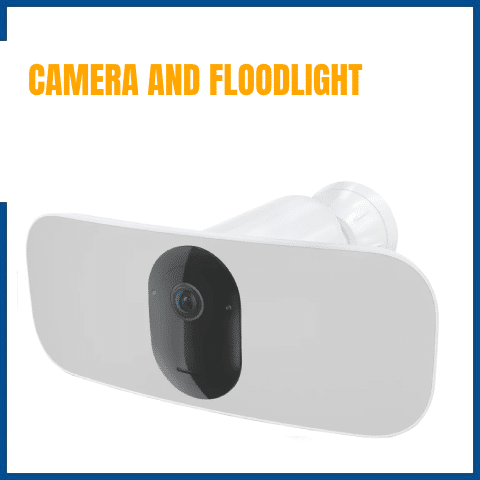 Illuminate and view 2K video with the powerful wire-free Arlo Pro 3 Floodlight Camera. The multi-functional wire-free floodlight camera cuts through the darkness with brilliant LEDs.
Frequently Asked Question about security floodlights
---
Q. Where Should the Lights be Placed?
➡ When installing security lights, you must know where to place them. You can add security lights anywhere near your home, but it helps make a map of where the lights require to be positioned.
For example, a map will determine the spaces around your home and the electrical outlets or wires for links. You can also assess how well the light works based on the areas that it overlooks.
However, it could be best if you saw how nicely the lights are arranged to make the positioning yield. Generally, it is best to separate your lights 10 to 20 feet.
It ensures acceptable range around your home while controlling the space from getting excessively bright or dark.
You also have the option to put your lights wherever you want.
For example, you can hook them to the external walls of your home, or you can hang them on poles around your lawn. Whatever the requirements are, you should ensure that the lights are in the right place.
Q. How to Get the Light Focused?
➡ The focus should be on the light you shed.
It means how well the light can focus on a certain space. You should review how well the lighting performs in some areas around your premises for the most satisfactory results.
Limelight is ideal for your outdoor lighting if you need to concentrate your light on an exact area around your home. For example, the limelight may be used on driveways or sidewalks between different areas.
The area near your home can be extremely dark. If the direct light is strong enough, you don't need to use similarly much light. But, something more powerful may be needed for areas where visibility is not clear.
Q. What Should be the Size of Your Lights?
➡ Large lights can protect big spaces with security floodlights. But you can also use small lights when you require to cover limited areas in your home.
You can use small lights to create a better lighting setup, but you should make sure that small lights fit well around your property.
Conclusion
In the above post, we have shown you the easily accessible options. You have to scrutinize to ensure you get a great security light.
Which lights should you go for then? It could be the solar security lights, LED lights, and outdoor motion sensor lights.
Traditional outdoor security floodlights are named above. Some can help upgrade security around your home and keep potential threats at bay.