Australia is ranked 6th in the world among solar users after Japan, Germany, India, Italy, and United Kingdom. It is an open secret that government agencies and stakeholders in New South Wales [NSW] are doing all they can to actualize almost 100% solar power usage nationally.
In Australia, anyone who purchases a solar panel system is eligible to receive the government of New South Wales (NSW)'s a solar rebate which can cut the cost by up to 33%.
This has been in effect since the beginning of 2017 and will end in the year 2030.
For foreigners who are not acquainted with the concept of the NSW government solar rebate, this is a curious fact.
More enticing is the fact that one is liable to benefit not only from a long-lasting solar system but a warranty that extends as long as a decade!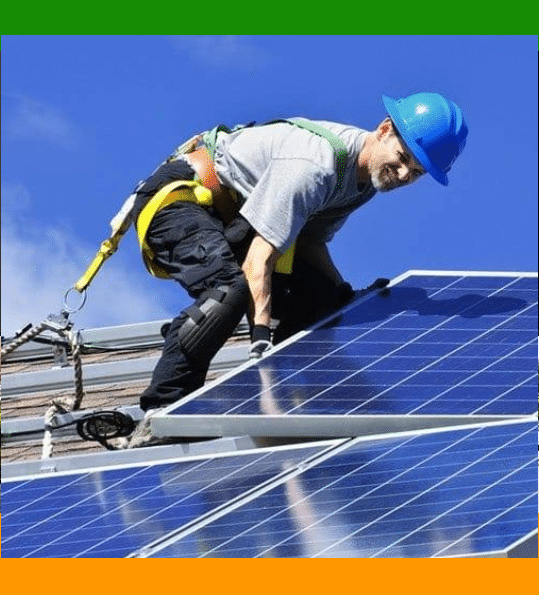 GET SOLAR REBATES
You may be eligible for a DISCOUNTED solar system installed on your home. You will need to meet specific criteria and reside in an eligible location.
Am I eligible?
What are solar rebates?
The federal government under a program called the Small-Scale Renewable Energy Scheme (SRES) offers loans and other financial conveniences to eligible house-owners in approved local government areas to install renewable energy systems such as rooftop solar, solar water heaters, and heat pumps.
Instead of the traditional systems, solar hot water systems make use of the sun to generate power to heat water.
The installment is to be done by an approved dealer, who must have earlier given a quotation to the house-owner.
The process comes with some discount that ranges from 20 to 33% for the house-owners through STC's; though this depends on the size of the panel, location, agreed price, and market conditions.
Small-Scale technology certificates ( STC'S)
For the record, the NSW government solar rebate consists of 'small-scale technology certificates' (STCs) and stands at $825 per kWh up to a maximum of 30kWh.
STC's are the way the two parties render a commodity or service in exchange for money after the installation of solar systems.
House-owners can lay a claim to STC's whenever they install any of the above-listed equipment, and this is determined by the amount of electricity generated.
How To Calculate STC
Calculating the number of STC's you are entitled to and ultimately your solar rebate is quite easy.
kW solar panels x 11 (11-year deeming period) x zone rating (above table 1.2) x Spot STC price
Example: Ana lives in Chester Hill 2162 NSW and wants to install a 6kw system.
Calculation: 6 x 11 x 1.382 = 74 STC
74 x $38.50 = $2,849 rebate.
People call it 'Low-income Households trial scheme' and 'Small-scale Renewable Energy Scheme' too. NSW government stated that the scheme could save households up to $600 per year.
New South Wales Government made this effort to help house-owners access interest-free loans, thereby creating an enabling environment in which everyone uses solar energy.
NSW is geared towards the achievement of 'net zero emissions' by the year 2050.
For instance, if anyone can get clean and renewable energy, this would undoubtedly cut power bills.
It is of immense importance that this is not limited to solar-only options, but it is a pilot and is available in limited regions.
Most people don't see the need for the usage of solar systems, and this is understandable.
Residents are encouraged to use the Solar Battery Calculator (SBC) to decide if they would financially benefit from the usage, or add a battery to the existing solar system.
SBC also helps to know how much a house-owner is qualified for. It is calculated as follows: The size of the solar system x the postal code rating x the Deeming Period.
If the deeming period is short, you will get less STCs. For Example, in 2018, the deeming period was 13 years, but in 2019 it was changed to 12 years.
Among the questions asked in SBC are 'roughly what was the last cost of your quarterly electricity bill', 'how does your household use electricity, what type of tariff do you use', 'would you be interested in joining a virtual power plant', etc?
Eligibility lies in living within the approved local government areas, which are Bathurst, Blayney, City of Blue Mountains, Cabonne, City of Central Coast, City of Cessnock, Dungog, City of Hawkesbury, Kempsey, City of Lake Macquarie, City of Lithgow, City of Maitland, Mid-coast, Mid-Western, Muswellbrook, City of Newscastle, Oberon, City of Orange, Port Macquarie-Hastings, Port Stephens, Singleton, Tamworth, Upper Hunter Shire, and Walcha.
Furthermore, one has to meet the loan criteria, have an income of at least $180,000 per annum, own a house, and have the authority to install the solar system.
To apply, the interested house-owners should contact the approved suppliers to scrutinize needs and organize several financial quotations.
They would then be given what is called a 'quote record number'.
It is created for house-owners whenever an approved supplier gives them financial quotations/statements after they meet the requirements.
Upon approval, the chosen supplier will contact the homeowner to arrange the installation procedures.
Approved Suppliers are also known as ACPs (Accredited Certificate Providers), and they are regulated by The Independent Pricing and Regulatory Tribunal (IPART).
An exception is Family Energy Rebate, which is a government scheme that provides $180 in 12 months for the interested persons "that do not hold a DHS Concession Card or Health Care Card; or, $285 a year to eligible customers that hold a DHS Concession Card or Health Care and also qualify for the Low Income Household Rebate."
It is also designed to cater to the energy bill of NSW family households with dependent children.
It is noteworthy to observe the state of solar system rebate in Victoria, because it is the sole state that offers panels and inverters alongside solar batteries.
It is estimated that house-owners who are eligible get up to 50%; though this is subject to sizes of their choice.
A source says the scheme helps the average household to save at least $ 160 – 400 annum.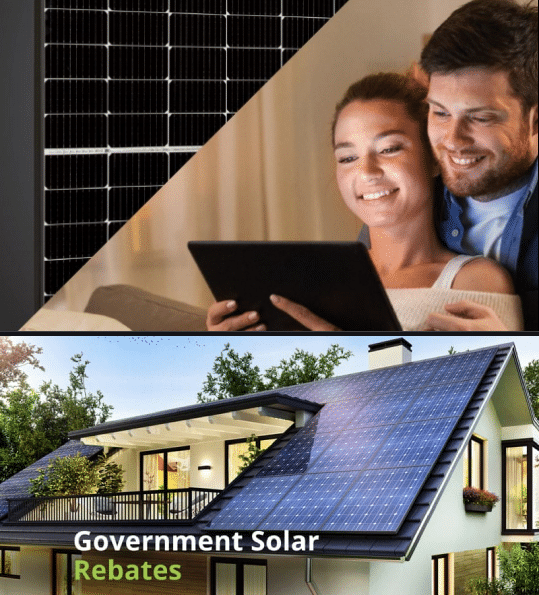 GET SOLAR REBATES
We help you receive a solar rebate by claiming the Small-scale Technology Certificates (STCs).
This scheme enables you to save a lot of money in the installation of solar energy.
---
Western Australia: Solar Wall Block
However, the government of Western Australia says the solar power rebates scheme should be discontinued.
It is affirmed that there are no rebates for a solar set up in the whole of Western Australia.
Interested citizens have to apply for solar rebates by the Federal Government.
Solar system rebates in QLD
Queensland made the solar system rebates juicy by giving out interest-free loans and grants in the installation and storage of solar panels.
Application for the solar grants and loans, which was scheduled to close down on the 30th of June, 2019 – or if the funding is exhausted- has long been extended.
Today, it is speculated that the typical rebate offers a third of the price, but it is based on several factors which include the prospective customer's choice of size, location, and the market price of STC's
Am I Eligible for the Solar Power Rebate in QLD?
The government of Queensland arouses lots of people's interest, and it is not out of context to say almost all residents are likely eligible for the solar rebate.
Unlike other schemes, almost everyone is eligible. Make sure to install your solar system with a Clean Energy Council Accredited Installer (like Captain Green Solar!), in Queensland.
The solar panels and inverters you use must also be approved by the CEC and adhere to Australian and New Zealand criteria.
Conditions, as outlined by the CEC, are:
You must be the primary owner of the place of residence you wish to have solar power installed, and have the necessary documentation to prove your ownership.
Solar systems installed do not exceed 1000W nominal capacity and a 250Mwh yearly production.
Solar systems are fitted within 12 months of claiming any STCs. This can be easier if the right to claim is given to the solar company at the onset.
What About STC's in QLD?
The Solar Power Rebate QLD offers Small-scale Technology Certificates (STCs) as a component of Queensland's Small-scale Renewable Scheme.
The scheme offers all residents arebate on solar power services and installation regardless of the solar system you choose to install.
You can obtain certificates that can be traded on the open market or given to your solar installer, so that you can receive lower installation costs.
While you can choose to trade STCs yourself, it may be easier if you assign the right to claim over to your solar power installer at the point of sale.
They can give you a discount upfront.
The price of an STC depends on the cost of carbon. Costs are subject to fluctuation due to supply and demand.
However, on average, the prices often sit between the $35 and $40 mark