For homeowners, safety, security and costs are the main factors that are weighed when making a decision to purchase and install new equipment or devices.
Installing solar panels on your rooftop can lead to significant savings on energy costs, while allowing a smooth transition to renewable energy consumption.
However, before making the final choice, property owners often wonder whether it is safe to install solar panels on rooftops.
Will holes be drilled into my roof?
Are large solar panels too big and heavy for my roof, possibly leading to major damage in the roof structure?
The simple answer is that an ordinary household roof can sustain the weight and distribution of solar panels.
As long as your roof is in good condition, the configuration should be  straightforward. Before making the final decision and proceeding with the installation, you should carefully plan the solar systems and the type and space available for the roof installation.
Tired Of paying high electricity bills? Install solar panels and make your own electricity! Learn More about Government Solar Rebate
There are a few common stereotypes, misconceptions and myths surrounding solar panels, and the lack of information or the wrong information often leads to poor decision-making.
This article will highlight the common and actual facts that are related to solar system roof installations to help you make informed and proper decisions regarding solar installations and fixing, specifically on roof structures.
Several factors come into play regarding the roof structure that need to be weighed before setting up solar panels on your roof.
These factors relate to the weight of the system, the roof maximum allowable capacity, the inclination, the solar arrangement, roof area in addition to the overall use and state of the roof.
The great news is that you do not need to worry about massive weights or hole drilling with professional experts, as roof installers measure the floor space and know how to manage and set up the solar system in a way to ensure your home is safe.
Do Solar Panels Damage My Roof?
As long as you properly install solar panels, they should not cause any damage to the surface or infrastructure of your roof.
Based on data collected from a large group of homeowners, the highest percentage proves that solar panels will not undermine the condition of your roof.
If you collaborate with a qualified professional solar installer and your roof is in good condition, there should be no reason to worry, as there is absolutely no technical or physical feature of solar panels that may cause damage.
Solar panels mean clean energy on top of your roof. And it will not harm your roof if you follow more straightforward guidelines.
Some homeowners fear solar systems on their property, and eventually miss out on the benefits of solar energy, because they imagine that the installation will result in holes in the roof, leading to leakage. This will never happen with a proper installation, as solar panels are wrenched to the roof rafters.
If you are dealing with a professional installation expert, or directly with the solar panel manufacturer personnel, and are following the system guidelines, there should be no issues with your roof structure.
Do solar panels add value to your roof?
A solar installation can be highly beneficial and can bring a lot of value for your home or office in the long term.
More and more people are shifting to green technologies and look for ways to 'go green'. These potential property buyers will be more interested in estates that already benefit from a solar installation, and will ultimately be willing to pay a higher value for the property.
The eventual return, considering the higher expected value, might double your investment on the solar system once you sell your property.
Do solar panels protect my roof?
If you follow the manufacturer guidelines and hire professionals for the installation, solar panels can actually protect the roof, as solar panels can provide shade to your roof from the sun's strong rays.
The panels absorb heat directly while keeping the roof in the shadow. The solar cells act as a shade tree, reducing the temperature within the house by up to 35percentage points and also safeguarding the roof safe against falling debris.
Additionally, solar panels can also help protect your roof from heavy rain and snowfall, which cause severe damage to the flat surface of your roof over time, which will make your roof last longer.
The sun emits intense rays which vary depending on the location and weather conditions. In countries like Australia, the powerful beams from the sun can negatively affect your house's rooftop.
Solar panels absorb the sunlight on their top surface, and keep the roof in the shade, lowering the temperature of the structure, adding further benefits of the system during summer.
How long does an average roof last?
Roofs produced of slate, copper, or tile could last for over 50 years. Timber shake rooftops should last about 30 years, while fibre-cement shingles should last about three decades, and asphalt slate rooftops can last approximately twenty years.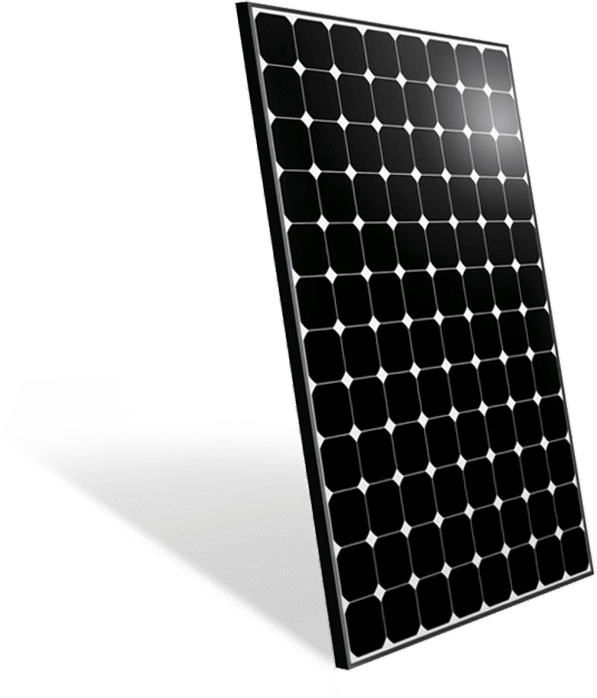 You may be eligible for a DISCOUNTED solar system installed on your home. You will need to meet specific criteria and reside in an eligible location.
Am I eligible?