IMAGINE  YOUR

COMMERCIAL  PROJECTS RUNNING ON ZERO COST POWER

Commercial Solar Systems in Sydney, NSW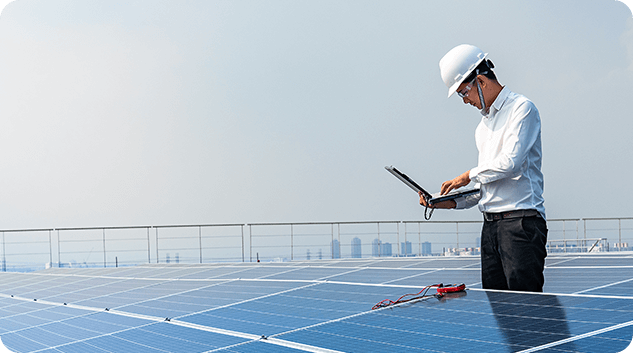 INNOVATIVE APPROACH FOR
ENERGY GENERATION
We incorporate an innovative and cleantech approach to help your project achieve the best results.
INDUSTRY EXPERTISE WITH 
PREMIUM QUALITY SERVICE SOLUTIONS
With the help of an integrated team of skilled, trained, and experienced technicians, we provide quality services you can trust.
CUSTOMER EXCLUSIVE
 ENERGY SOLUTIONS
We bring services curated especially according to your needs so that you never have to worry about the power aspect of your business again.
Contact today for a FREE quote!
Enter your Building postcode in the text box below.
WHY COMMERCIAL
SOLAR PANELS?
Instant cost reduction and avoid rising power bills.
Reduce your industrial carbon footprint.
Get long term financial returns.
Take advantage of the government's financial incentives.
Build up a positive corporate image.
Support global sustainability.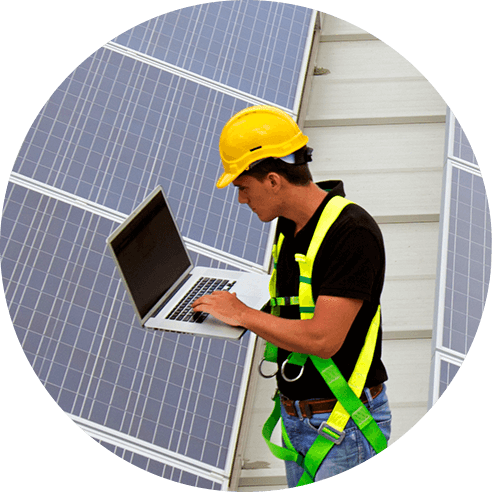 FREQUENTLY ASKED QUESTIONS
LET US HELP YOU CHOOSE


THE RIGHT SOLAR SYSTEM FOR YOUR BUSINESS

Want to know more out about the best Solar Power and Battery Storage solutions for your commercial projects? Shedule your COMPLETELY FREE solar power consultation with the E-Green Electrical Team.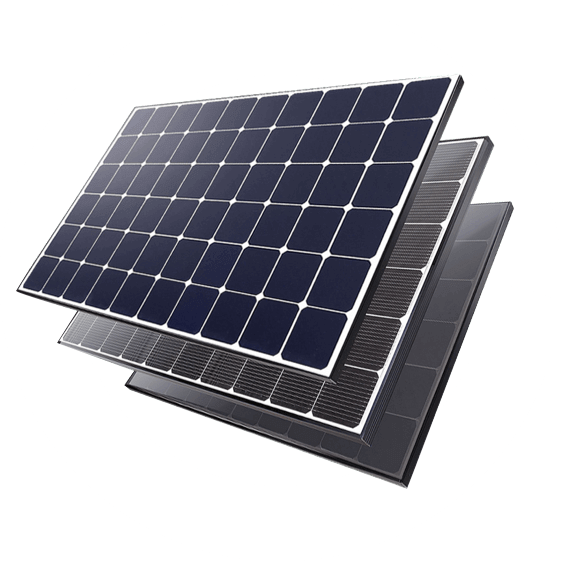 WHY UPGRADE TO SOLAR ENERGY
HOW EFFICIENT IS YOUR BUSINESS?
The company's energy efficiency is the #1 priority if you are looking to maximize your revenue potential in terms of energy consumption and cost-saving. First and foremost, it is important to have a clear overall strategy for making your business energy efficient. We help you assess your commercial and industrial energy efficiency and suggest the brightest solution.
HOW CAN A LOWER CARBON FOOTPRINT
HELP YOUR BUSINESS

?
A lower carbon index can benefit commercial projects at their bottom line.

Along with reduced production costs, employee productivity will increase if the workers are aware they are making a positive environmental impact.

Switching to cleantech is one of the most promising ways to gain the trust of your customer base.
ABOUT
E-GREEN

ELECTRICAL

E-Green Electrical is a pioneer in the green energy realm, keen on resolving customers' energy woes. We encourage people to empathize with the environment and strive to lower their carbon footprint by going green.

Along with providing the suitable technology that can reduce pollution caused by traditional power sources, we aim to cut our customers' electricity bills by a significant margin.

At E-Green Electrical, we work to provide the best-skilled electricians and utmost satisfaction to you. With a passion for a better world, we aim to serve our clients, society, and the planet, at large.

Through the years, we have walked closer to our goal and will continue to tread towards the light that lies on the green side.
WHY E-GREEN ELECTRICAL
Solar system you can trust
Selection of solar panels to suit your needs
Quick solar quotes and dedicated customer support
Assistance in claiming government rebates
COMMERCIAL SOLAR INSTALLATION
EIGHT REASONS TO HIRE E-GREEN ELECTRICAL FOR COMMERCIAL SOLAR INSTALLATION
Highly trained and skilled electricians
Trusted by the corporate as well as residential sector
High margin Return on Investment
Minimal after-expense on maintenance
Access to government rebates which keeps our prices low
Licensed high-quality products
Technology accredited with the Energy Saver Scheme
A whole package: From paperwork to installation