LED Ceiling lights – Choosing the best lighting fixtures for your ceiling
Do you desire well-designed interiors with great ceiling lighting?
There are several lighting options, installation methods and fixture types to help you achieve the perfect ceiling lighting scheme, and if you're not sure how to proceed, we're here to help.
Careful planning and analysis are essential before purchasing and installing the lighting fixtures in your ceiling, going through the process of learning how to select the best lighting fixtures, preparing your room for the installation and completing a lighting plan.
Determine the Style You Want
Lighting is a fundamental element in creating a great ambience at home. Brighter lights help individuals feel active and awake, whereas dimmer lights can induce sleep and relaxation.
The secret to balancing out these features to achieve a relaxed and suitable interior is a lighting plan.
The first step of creating a lighting plan includes determining the critical features of your rooms and allocating the activities for each room.
These details will help you select a suitable style and colour temperature of lights before finalizing your design.
For example, fixtures with antique light bulbs can be a great finish to match your requirements if you are going for a retro-chic style.
If you are going for a more modern style, then you will probably want to look into ways to introduce cove lighting, possibly also in colourful shades of pink, red or blue.
Consider Layering your Lighting for a Balanced Effect
How do you create a special ambience for a specific room?
This is a vital question as it has repercussions on the overall feel of your interior design and your space.
Layering is a great technique to resort to for installing ceiling lighting in your place and achieving the settings expected.
Layering involves mixing and matching different kinds of light fixtures in your room. Each space can be illuminated with a mix of accent lighting, task lighting and ambient lighting.
Accent lights are quite popular and very useful to target picture lights that emphasize your room's décor and architectural features. They can be installed in conjunction with pendants or an adjustable floor lamp to brighten your space.
Decorative track lighting has become a widely used solution, and cove lighting can help you achieve a remarkable effect in details, edges and grooves.
Fibre optic systems can go further by creating lighting patterns and special settings, turning your ceiling into a starry sky.
This effect can be created with multiple ceiling lights to effectively illuminate your space and highlight key features in your rooms, to create a special setting.
Determine other Options for Ceiling Lights
You can indeed use one or two accent or task lighting fixtures in your room, however, it is advisable not to use the largest and more complex lights as a base layer of light for the room.
There are currently thousands of different types of ceiling lights available on the market.
According to Shades of Light, familiarizing yourself with the differences between the kinds of ceiling light fixtures available, will assist you in selecting the ceiling lights best suited for your room.
The two primary types of ceiling lights are flush mount ceiling lights and semi-flush mount ceiling lights.
To maximize the use of flush mount ceiling lights, you can use them in rooms that have eight-foot ceilings. In case of sloped ceilings, you can select semi-flush mount ceiling lights.
If you have rooms with ceilings higher than ten feet, it is advisable to consider pendants, chandeliers or lanterns, as these hanging types offer more coverage for high ceilings.
Other available options include drum shade ceiling lights, globe ceiling lights, square ceiling lights, wire cage ceiling lights and geometric ceiling lights.
Choose the Light Finish
Your choice and style of lighting fixtures and interiors can give your home a completely new look. Your lighting fixture selection can actually make or break the setting and ambience of the room.
Based on tips shared by Better Homes & Gardens, lighting shouldn't overpower a room, but it shouldn't get lost either. That's where scale matters in assessing and updating your room, the larger the room, the more appropriate it becomes to increase the lighting fixture or chandelier.
Interestingly, you can add a layer of control over how the installation will look if you agree to use track-mounted ceiling lights or chandeliers.
In the case of wooden ceilings that feature a rough finish, lighting fixtures with metallic finishes are great options. For a minimalist lighting design, recessed lights with no trim whatsoever are highly recommended.
Many interior designers and lighting experts realize that recessed lighting is timeless as the products offer flexibility in upgrading the finishes at a later time.
It's also remarkable how much illumination one trimless ceiling LED light can give.
The most important task in a fit-out or refurbishment is to determine your preferred style to accordingly choose the best-matched ceiling lights.
You should be able to pinpoint the look and feel that you want to convey in your living room to ultimately reflect on your space design.
If you follow the above mentioned basic steps in selecting the best lighting fixtures, you'll successfully achieve the desired effects intended.
Light Source Alternatives for your Rooms
The primary light source for your rooms is sunlight, it's free and does not consume any natural resources. Moreover, the light from the sun has a great impact on our energy and well-being.
During the day, sunlight can be used at home, and can be further taken advantage of by adding or enlarging windows.
For many years, homeowners were used to select filament or incandescent light bulbs as well as halogen light bulbs. The latter generally gives cooler and whiter light than conventional incandescent bulbs.
In addition, halogen lamps are perfect for practical illumination, although they lack the aesthetic appeal that filament bulbs can add to your room.
In some cases, you can also choose fluorescent tubes or compact fluorescent light bulbs. They are very cost-effective in terms of fixing, setup and maintenance.
Nowadays, the most popular light source is LED light. LED bulbs need to be appropriately designed and manufactured to maximize their use in your space.
LED lighting is available in different colour temperatures with high CRI, less flicker and excellent dimming features.
What to Consider When Choosing the Best LED Ceiling Light
Light-emitting diode (LED) technology is the best alternative as it offers bright illumination while using less electricity. In addition, LED lights can last approximately 50 times longer than traditional lighting types.
Before installation, you need to consider the type and suitable location for each LED lighting fixture. Standard bulbs are perfect for surface-mount ceiling light fixtures.
You can use bulbs, flood bulbs, candelabra bulbs, track bulbs, tube bulbs, or strip diodes based on your ceiling requirements and options.
In terms of brightness and wattage, LED light bulbs are often labeled as equivalent to incandescent lamps.
The brightness of ceiling light is determined in lumens, a measurement indicating the amount of visible light generated.
For your ceiling lights, you can choose fixtures that provide bright light for kitchens, bathrooms, and home offices.
On the other hand, you can take advantage of LED light's dimming capabilities for family rooms and bedrooms by using LED dimmers.
For example, kitchen stations require around 7,000 to 8,000 lumens while your bedroom needs only 1,000 to 2,000 lumens.
Besides the versatility in types, it's easy to operate LED light bulbs. After installation, a wall switch can easily control the light on and off.
Some LED light bulbs are also compatible with dimmer switches, and others can be controlled using a remote control or Bluetooth or Wi-Fi connectivity, to turn them on and off, or program them in advance from a smartphone or other digital device.
Homeowners nowadays can choose from a variety of LED light color tones, rated on the Kelvin (K) scale, indicating the warmth or coolness of the light.
For example, when looking for a soft white light that's relaxing and convenient for family and living spaces, you can target light fixtures within a range between 2200K to 2700K.
What are the different types of ceiling lights?
You can transform any space with the right type of ceiling lighting.
Although there are various options to pick and choose from, below is a list of the most common ceiling lights available:
Utility Lighting
Mounted Lights
Recessed Lights
Flush Lights
Semi-Flush Lights
Hanging Lights with LED Indirect Lighting
Inverted Pendant Lights
Chandeliers
Pendant Lights
Lighting for the Track
Glass Lights
Metal Ceiling Lights
Spotlights
Which are the best ceiling lights?
Today, ceiling lights are not treated only as lighting sources, they're mostly about home décor.
Some ceiling lights, for example, can help create a relaxing atmosphere in the bedroom, while others provide a dynamic setting in the kitchen, with others perfect for the bedrooms.
A dainty pair of pendant lights, on the other hand, could do wonders in setting the mood for intimate conversations! We wouldn't be surprised if you're perplexed by the market's plethora of options.
Here is a compiled list of options to help you make the best decision for your home.
Chandeliers
Chandeliers have evolved over time and developed in unconventional ways. These lighting types add versatility while allowing you to determine your unique style.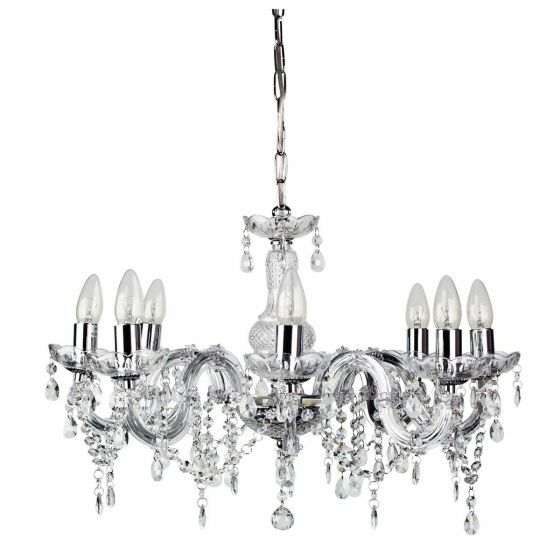 A one-of-a-kind, unusual, and entertaining chandelier can set the atmosphere and purpose of an entire room. Different shades of light have curated a truly distinguished collection of chandeliers that span the spectrum of today's home décor styles.
Also Read: The 10 best chandelier lights | Reviews and buying guide
Pendant lights
Pendant lights are the hearts and souls of modern interior spaces in households.
They are designed to use and showcase high potential led lighting and they meet modern expectations of exposed and high ceiling trends. As a result, they are a popular choice across the world.
Their pendant feature and installation flexibility, allows pendant lights to adjust the height of the lighting to meet the requirements of various high ceiling applications, such as individual offices, workstations, shops, restaurants, and foyers.
Track lights
These speciality lighting types are perfect illumination tools for display and showcase applications for stores, supermarkets, museums, restaurants, and other spaces.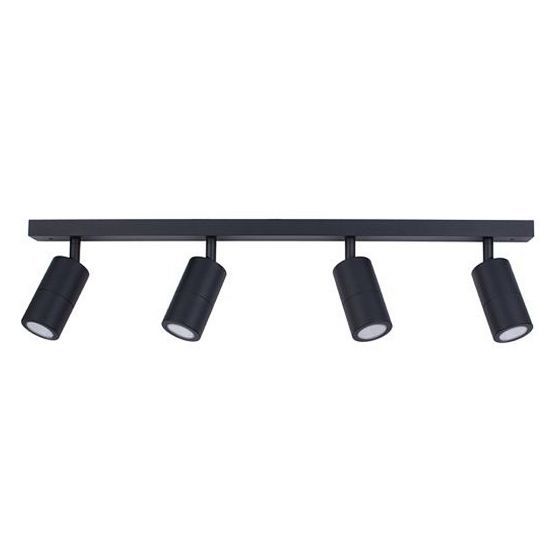 Track lights are a versatile and universal lighting option for many and are the ideal solution for emphasizing products in displays or in specific settings.
The wide range of track lighting types offers a wide selection of products meeting different luminous flux and colour temperatures.
Panel lights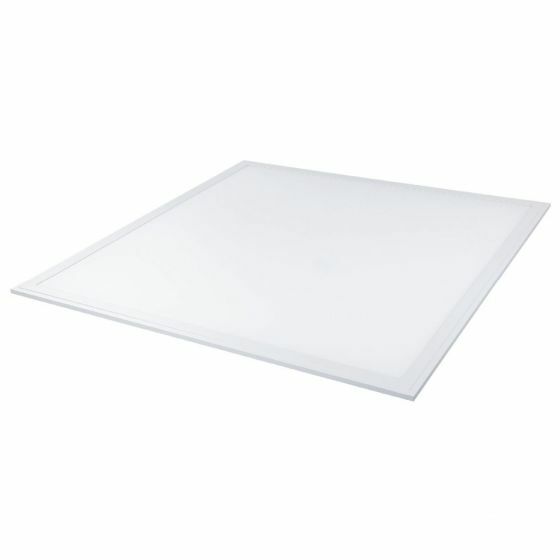 Panel lights are versatile, slim and highly effective lighting types for both residential and commercial use. This kind of lighting fixture offers a variety of alternatives to traditional lights for your spaces.
Oyster lights
Modern architecture has greatly evolved with respect to traditional architecture. Due to a lack of land, modern-day houses have become increasingly small and an ever-growing population now resides in commercial buildings in major metropolitan areas.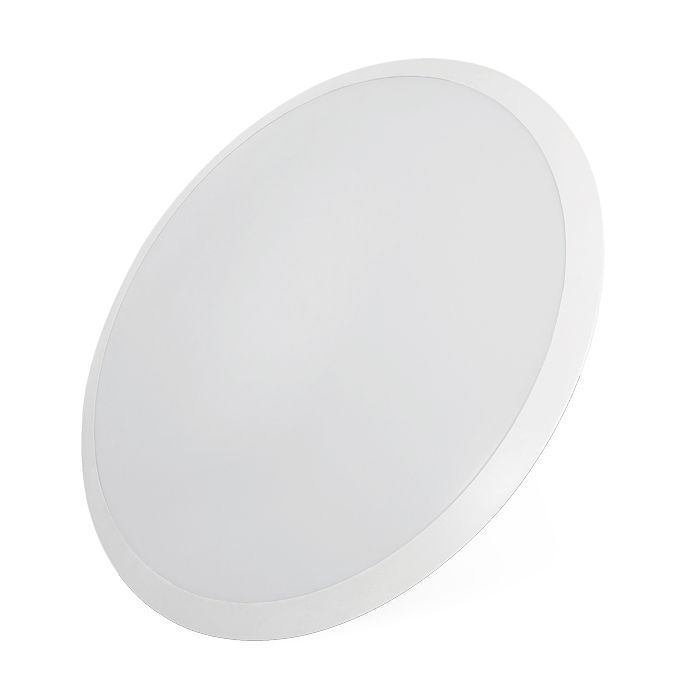 Effectively, the vertical distance between the floor and the ceiling has been steadily decreasing.
And this is where Oyster Lights come in. These specialty designer lights can be surface-mounted, flush-mounted, or standard light fixtures directly attached or mounted to the ceiling.
Spotlights
Spotlights are one of the most flexible lighting options for ceilings. Some spot fittings feature multiple heads that suit the space and accommodate to your personal preferences, and with careful adjustment, these lights can offer amazing colour outputs.
Furthermore, spot lights are an excellent choice for highlighting specific features such as art, décor, or specialty elements like chimneys.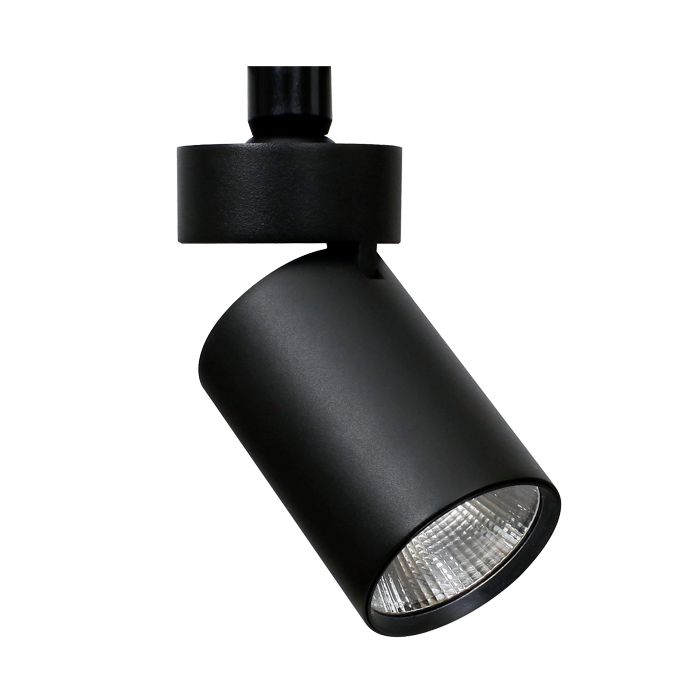 Proper guidance and skills are required during installation, and it's generally a good idea to angle the lights away from mirrors to prevent reflecting light throughout the space.
Batten fix lights
A batten fix is a popular type of light fitting that fixes on a single lighting holder or wall. These are fitted with DIY (do it yourself) connectors and shades that feature a batten fix to add personal style and design to your room.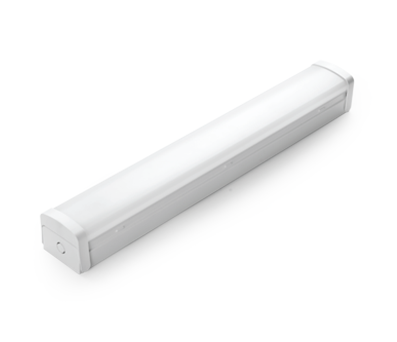 The major benefit of fittings of this sort is that they do not need the expert electrician installation, thereby saving you fees (considering there already is an existing batten fix).
Downlights
LED downlights, recessed led lights or pot lights, are ideal for both indoor and outdoor lighting. LED downlights, shine bright light through randomly sized and directed ceiling holes, are fashionable, functional and energy-efficient.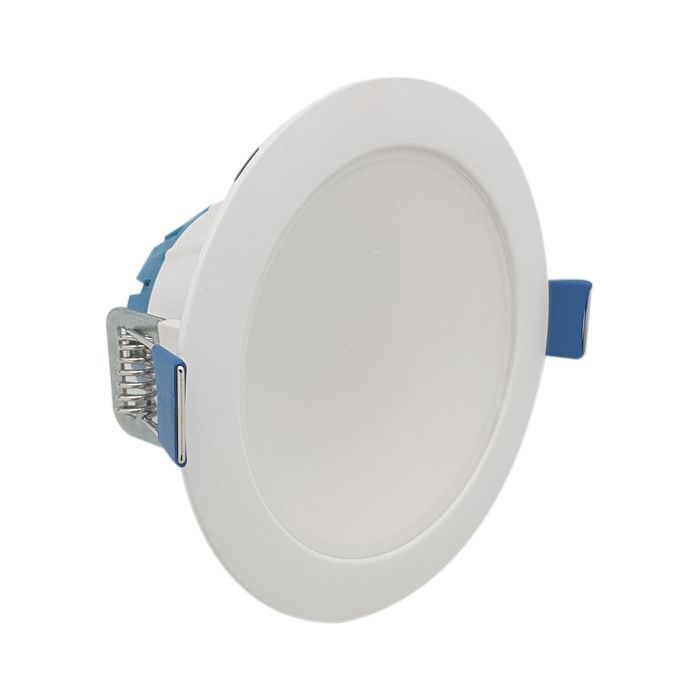 Moreover, the light output from these LED fixtures is sufficient to fully illuminate a room. Here is a perfect guide on how to layout recessed lighting.
Best ceiling lights on a budget
It is advisable to choose energy-saving light bulbs, such as LED lights, instead of traditional incandescent bulbs. LED-based chandeliers and pendant lights can easily be found at very affordable rates.
LED lights use fewer watts while producing the same amount of light as standard bulbs. They also have a longer lifetime than traditional bulbs, resulting in fewer replacements.
LED Oyster lights are generally considered the best ceiling lights to get when shopping on a budget.
Ceiling lights for living rooms
Sunlight provides us humans, animals and plants with much needed energy, but did you know that light bulbs have the same effect and produce the same results? Blue fluorescent lighting produces serotonin, which keeps us focused, active, and vigilant.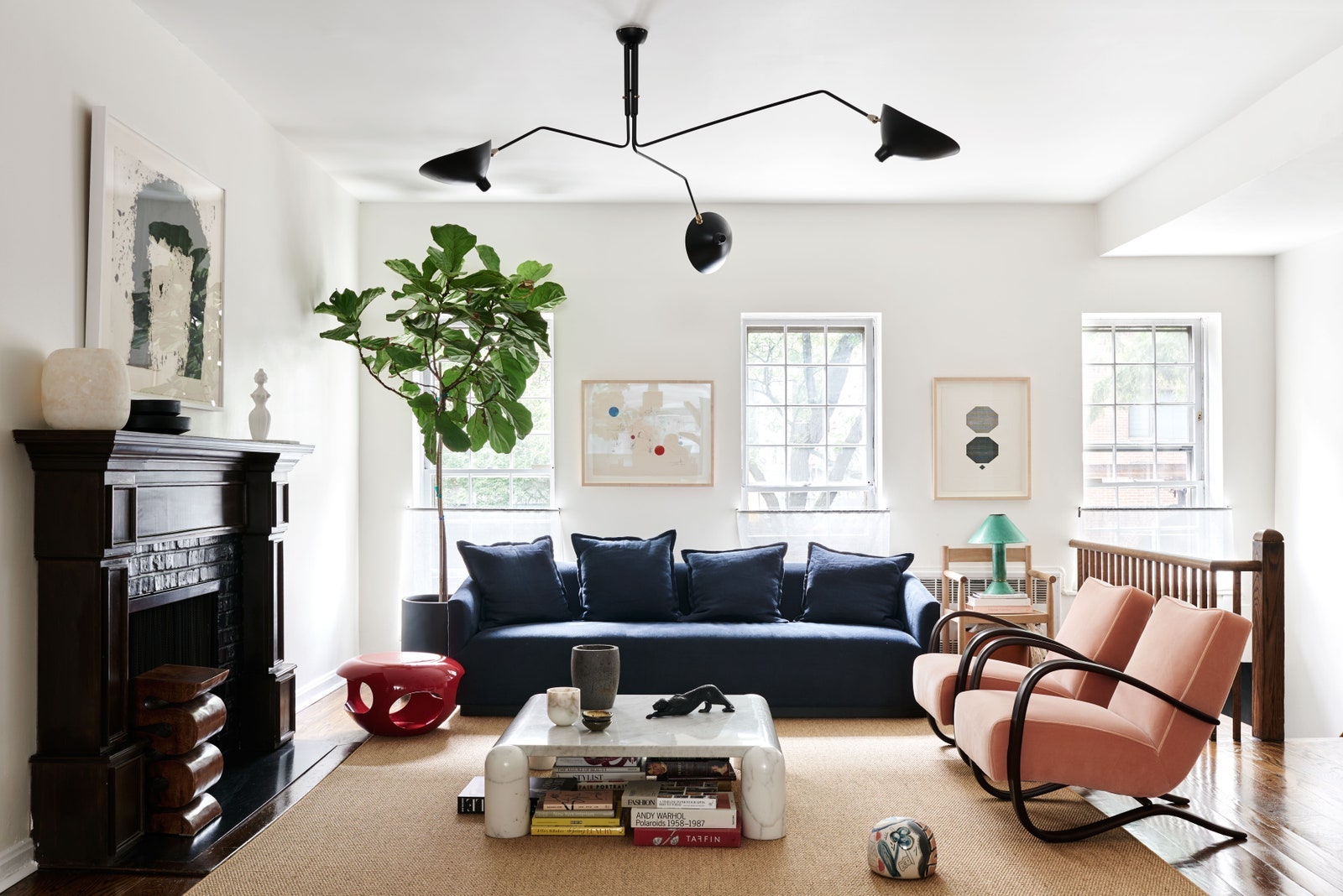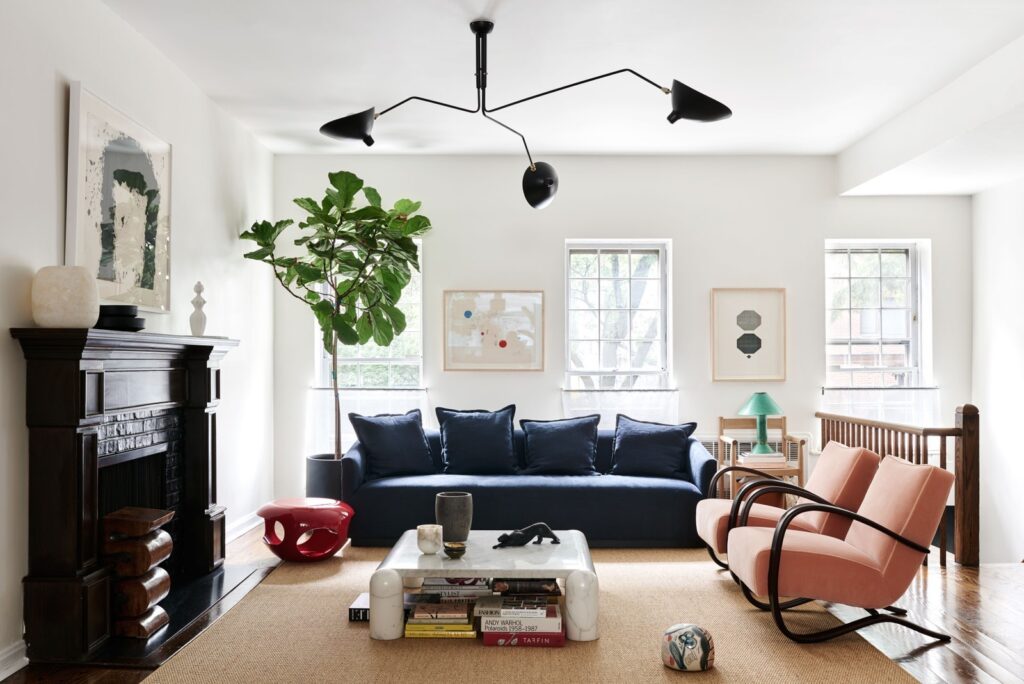 Light bulbs emitting light free of blue light wavelengths allow our brain to produce serotonin naturally, which calms, drowses, and settles us for a restful night's sleep.
As every room in the house is unique and has a specific environment and function, different light outputs can play an important role in the operation within the room.
Various shades and lighting effects can also match interior decoration and personal moods, as well as the overall home décor.
The most aesthetically appealing and trendy living room ceiling lights are:
Chandeliers go on top of the list.
Semi-flush mount fixtures are also a popular household choice.
Pendant lights will never go out of fashion.
Inverted pendant lights are a must.
Track lights have amazing value.
Recessed lights are very special and practical.
Cove lights greatly frame and highlight the space.
Ceiling lights for kitchens
A properly-placed LED in the kitchen can completely transform the overall appearance.
Ceiling LED lights can bring great energy to the space, not just in terms of colour upgrades or decor matching capabilities but in flowing with each detail in the space.
LED lights can greatly match all personal elements which transform the house into a home, such as art, furnishings, clothes in your closet, vegetables, and fruits in your kitchen, and so on.
The kitchen is a workstation, and since most of us start our days in the kitchen, the blue-light emitting lights above the countertops can help us stay alert and conscious while preparing breakfast, and boost energy and morale throughout the day.
Trending ceiling lights for the kitchen:
Pendants lights
Chandeliers
Tube lights
Under-cabinet lights
Recessed lights
Ceiling lights for bathrooms
Most of us use the bathroom mirror on our way to school or work for dressing, checking our overall look and grooming our image for the day.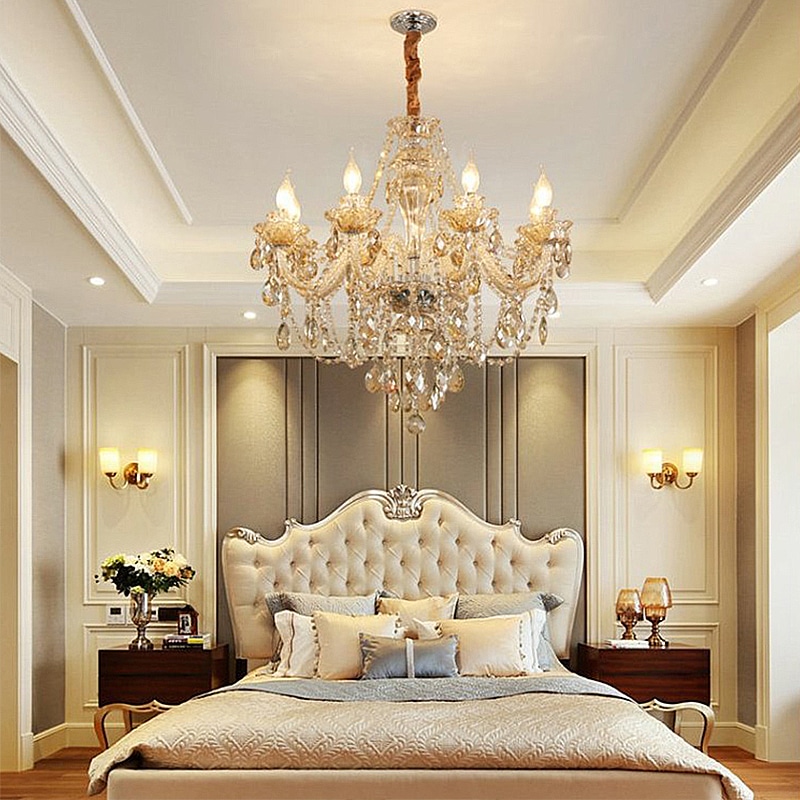 Instead of shining down from the ceiling, the light should ideally radiate all throughout the glass. This will focus bright lighting on our image, to help us pay more attention to details.
Installing a large surface mount retrofit light fixture in the shower is an excellent way to kickstart the morning and prepare us for the challenges of the day.
Use larger globe-style lights to illuminate the area above and around mirrors.
Top-end ceiling lights for bathrooms include:
Boxie Ceiling Light by TECH Lighting
Plus 0630 Ceiling Light by VIBIA
Zeppo Semi Flush Ceiling Light by Astro Lighting
Stix 32-Inch LED Bath Bar by SONNEMAN
Lofty 3 Light Vanity Light by Varaluz
Artemis 900 LED Bath Bar by Astro Lighting
Monocle Wall Sconce
Elf1 Bath Light by Illuminating Experiences
Darci 16 Two Light Wall
Ceiling lights for bedrooms
Everyone looks to bedrooms for relaxation, unwinding and peaceful environments.
To improve sleeping patterns, you should use light fixtures that do not emit any blue light into the space. This allows the brain to produce serotonin, which is required for healthy and relaxed sleep.
For bedtime readers, gentle yellow or neutral white tones are always preferable since cool-white colours create a lot of reflection within the space.
Furthermore, blue-grey or neutral tones are better for reading due to the pleasant colours creating a high contrast in your room.
Here is a list of the most popular ceiling lights for bedrooms:
Clean and Classic Flat Light Fixtures
Adorable Paneled Hanging Lights
Frosted Multi-Bulb Ceiling Sconce
Pretty and Crystal Clear Two-Light Fixture
Cool Caged Five-Bulb Light
Single Cool and Hip Caged Bulb
Pull String White Orb Light
Nearly Flush Bright Circle Light
Gentle Linen Lamp Style Fixture
Hip Single Hanging Exposed Bulb Chandelier
Whimsical and Romantic Crystal Chandelier
How to distribute ceiling lights?
As a rule of thumb, the ceiling height is divided by two to determine the distance between each downlight.
For example, if your ceiling is 8 feet high, space your lights 4 feet apart. This is only a suggestion, special attention needs to be given to determine what works best in your own space.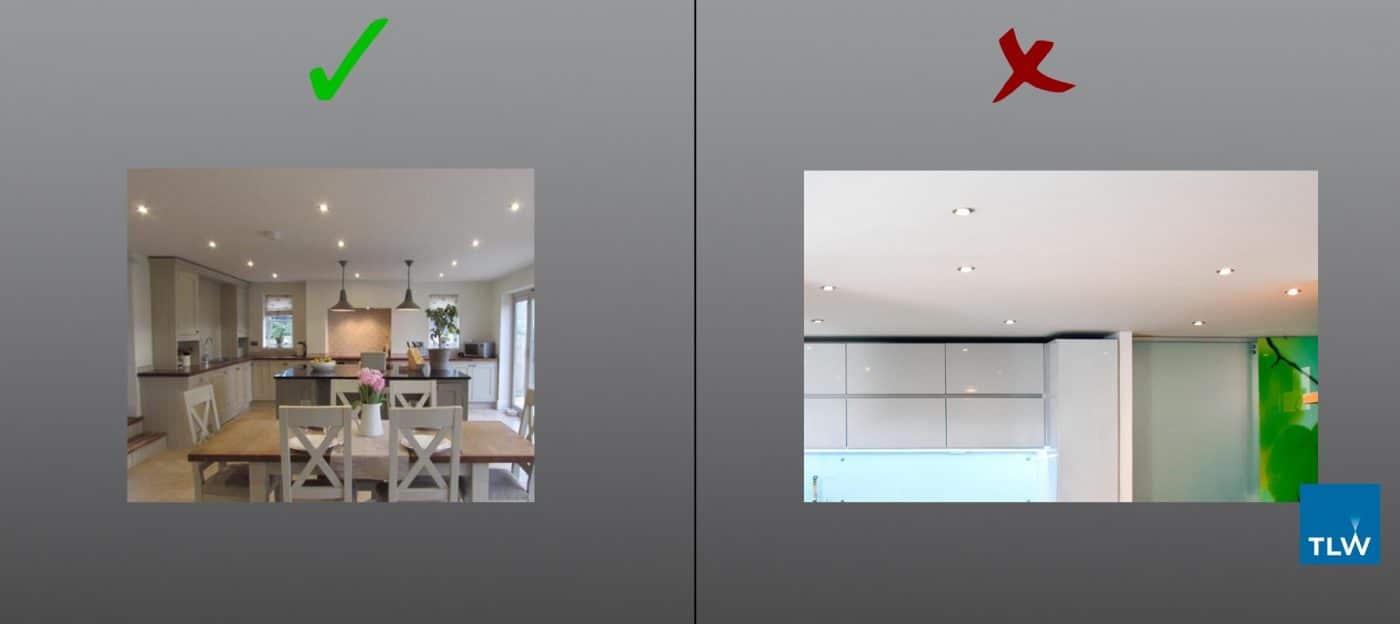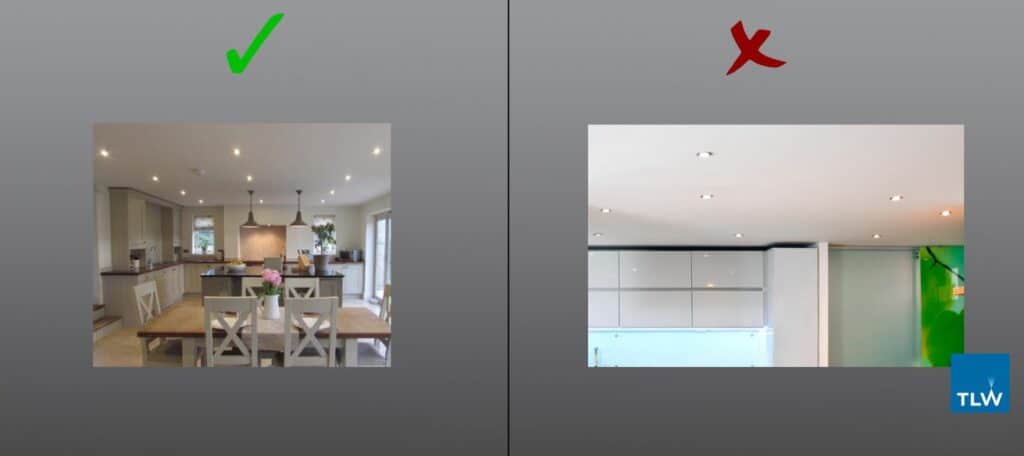 Four easy tips to properly distribute ceiling lights:
1 Get your sketchbook ready.
Make a blueprint of the room and mark the locations where you want the recessed lights to go.
Do this after measuring any furniture and other elements in the room and draw paper shapes that are properly scaled for the blueprint. This will show you the layout of the lights with reference to the room.
2 Determine whether you want to use focal points
If there are specific areas of the room that require a recessed light directly above it, a focal light should be used.
As for recessed lighting layouts in a kitchen, you should make sure that there is a light directly above the stove or sink.
For the case of living room recessed lighting, focal points would work well with specific furniture, like a preferred reading chair.
For such a case, it is advisable to center the first recessed light exactly where required and space the rest of the lights around it.
Fireplaces are another common application for focal lighting. Gimbal recessed lighting above a fireplace allows you to shine accent lighting on the mantle and highlight family photos.
On the other hand, if you prefer to distribute the recessed lighting uniformly throughout the room without a focal point, you should start your layout in the center of the room and work your way outwards to the edges.
3. Follow the ceiling height rule of thumb
To determine the spacing of your recessed lights, divide the height of the ceiling by two. If a room has an 8-foot ceiling, you should space your recessed lights approximately 4 feet apart.
Use this rule as a baseline, to give you a preliminary allocation of the lights in the space. Depending on the brightness or darkness of the room ambiance, larger or smaller spacing may be adopted.
To compensate for these issues, a smart strategy is to "overlight" the room with dimmable lights which can be controlled by dimmers to determine the brightness.
4 Avoid creating shadows in the corners
Ceiling lights should be placed approximately three feet away from the wall so as not to cast shadows in any corners, as this will have an effect of lowering the ceiling.
Lights will make the room appear brighter and larger as long as they reflect on the wall at the appropriate distance.