Top 7 Residential downlights to Buy in Australia
April 4, 2021
LED Downlight is a kind of light fixture which is put in a hollow cavity in the ceiling.
Downlights are one of the commonly used lighting fixtures in modern houses. It produces warm lighting which is unobtrusive when compared to other lighting fixtures.
This feature makes the downlight extremely popular.
Although downlights are popular, some people end up buying a not so good or imperfect one. When choosing a downlight for your home there are some features that need to be considered.
One of the few things to be considered when getting a downlight include;
✅ The Energy consumed and how bright the light is. In contrast to other lighting fixtures, Led downlights produce a very bright beam of light.
At the same time, it also consumes a considerably low amount of energy.
✅ Beam Angle: this is the quantity of light that spreads from the light and it is mostly measured in angles. In contrast to the ordinary light fixtures that have a beautiful angle of 360°, most downlights have a beam angle of 45°.
In selecting a beam angle for your downlights, we will suggest that you do that with respect to where the downlights will be fixed and the type of lighting you want in the room.
✅  Spacing: when installing downlights we must consider the spacing with respect to the beam angle in order to ensure proper lighting of the house.
When using a download with a small beam angle, the spacing should be about 1m but if the bond angle is greater the spacing should also be greater at about 1.5m.
✅  Color Rendering Index: CRI is the measure of how well a light will show the colour of an object when compared to how the colour of the object will be shown under natural sunlight.
Getting and fixing a downlight in your home is good, but getting and installing the best and perfect downlight is often not that easy.
As we know that there are a lot of brands of downlights across the Australian market. Some of the downlight brands are not as good as the others while some of them are the best.
Here, we have come up with some of the most trusted and popular downlight brands in Australia;
➡ Luna Downlight by Emerald Planet Smart Solutions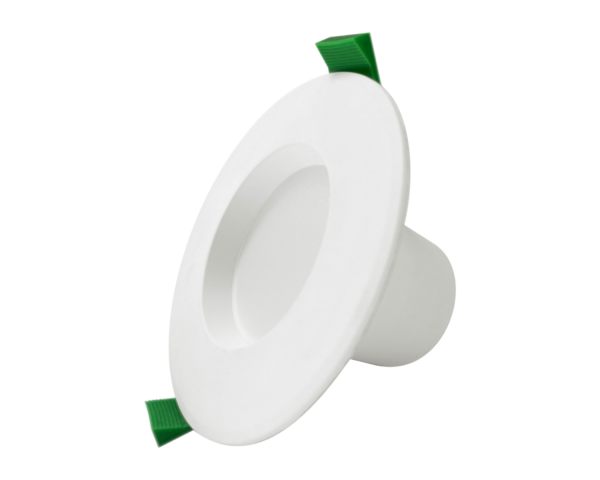 The Emerald Planet Solution is a manufacturer and distributor of industrial, commercial, and residential-led lightings.
The company is a standard Australian company that strives to provide high energy-efficient products at very affordable prices.
The company hasn't produced substandard products either as some do in order to reduce the price of the downstairs.
This downlight from Emerald Planet Smart Solutions is a very efficient one and it offers 70 and 90 cut out options in models that uses an energy of 5 or 10 Watts.
Luna downlight gives the flexibility to match pre-existing lighting colours because of its tri-colour temperature technology.
➡ Downlights from Teknik Lighting Solutions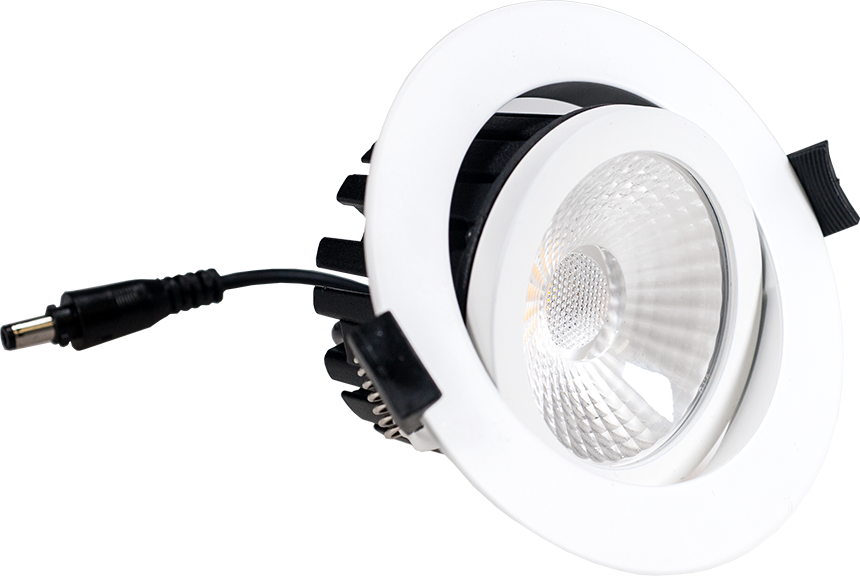 Including residential up to high-end commercial and retail, Teknik lighting solutions offer a wide range of downlights for all applications.
Notable Downlights produced by Teknik lighting solutions are;
HV5528T by Havit Lightning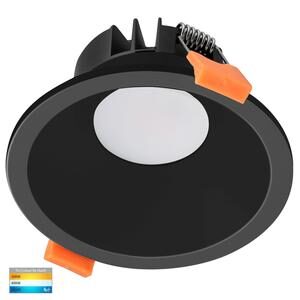 While most downlights have a CRI of 80,  this downlight by Havit Lighting has a CRI of 90 which makes objects viewed under it clearly seen as though they were under natural sunlight.
This downlight instead of having a plastic body has a full aluminium body and this increases the heat produced by the downlight and runs the downlight at a much lower temperature which makes the downlight last much longer.
➡ Optica Downlight by Mercator lighting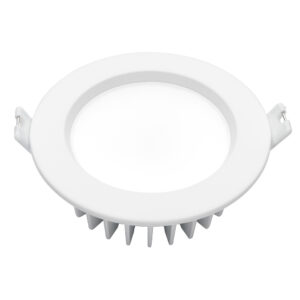 The Optical downlight is made fully of aluminium unlike other downlights in its category.
This downlight performs well and it also looks neat and unique in its style and design.
It is dimmable and it comes with a switch that can be used to flick through daylight, warm and cool all in one.
➡ Domus Boost and Bliss by Domus lighting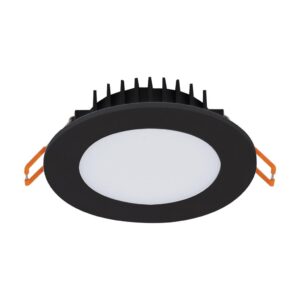 The Domus Boost and Bliss downlight by Domus Lighting has a colour-changing feature that allows it to change from warm white 3000k, to cool white 4000k and daylight at 5500k.
The Domus  Boost and Bliss model despite having a beam angle of 90° give off a less light glare.
This downlight is efficient at 10w and gives an output of 800 lumens, which is about twice the amount of the old 20w halogen downlights.
➡ Blitz and Titan by Martec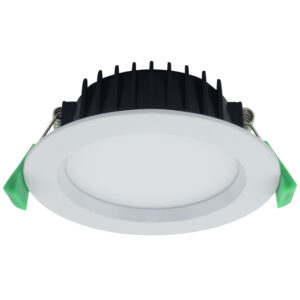 Martec's downlight has the highest lumen output when compared to other downlights in the same price range.
It also has features like a colour-changing temperature switch, it does not rust or corrode because it is fully polycarbonate.
It can be dimmed fully down to 10% and it also has a  low failure rate.
➡ XDK10 Trimless LED Downlight by Trend Lightings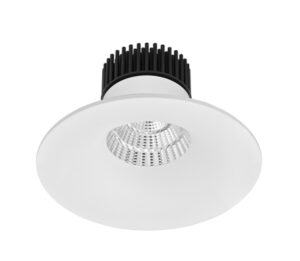 This downlight by Trend Lightings has a lumen output of about 1400 at 10w. Usually, a downlight of 13w only gives an output of about 1000 lumens, this feature makes it about 40% more efficient than other downlights.
Also, the CRI of this downlight is very high at 90 while most downlights have a CRI of 80.
It also comes with an option to choose the "Vivid" menu which gives off just under 100 CRI and makes an object viewed under it appear as though it is viewed under natural sunlight.
🟢 Residential Downlight Upgrade NSW
Upgrade your Halogen Downlights to LED Downlights from $18.99. Request for a free LED assessment.
NSW LED SCHEMES
We are TOP Rated on Google By Our Clients