Solar Street Lights: How good are they?
March 25, 2021
Solar street lights are the elevated light source that is powered by solar panels. The panel charges a rechargeable battery which in turn powers a fluorescent or LED lamp.
These solar panels are either mounted on the lighting structure or integrated into the poles themselves.
Solar street lights due to their sustainability and economic benefits very popular. They are commonly used to replace regular street light on roads, runways, stadiums, stations and more.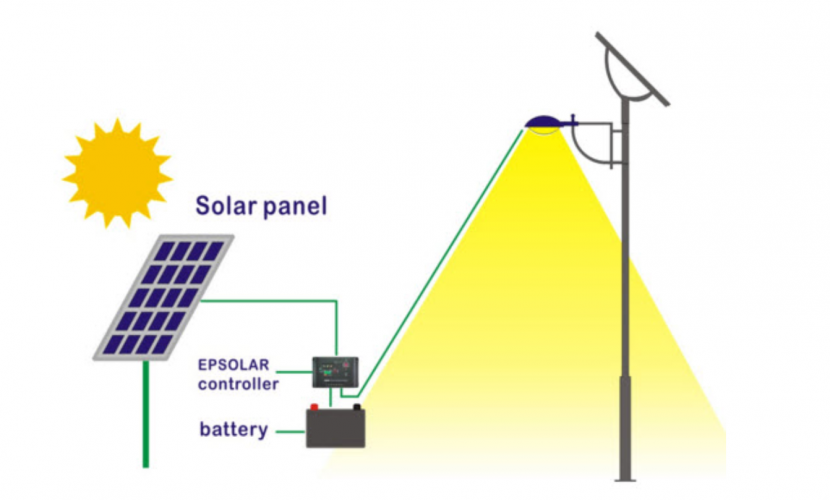 Components of Solar Street Light
Solar panel:
This is the most important part of our solar street lights, they convert energy into electricity.
They exist in two types, monocrystalline, and polycrystalline.
Monocrystalline and polycrystalline
To make this less bulky, we have compiled some key points.  This will make it easy for you to identify both from each other.
However, it is important to note that they both produce energy from the sun.
Monocrystalline
Have higher efficiency than polycrystalline and a sleek appealing look.
Regarded as a premium solar product.
They are single-crystal silicon.
The conversion rate is high.
Polycrystalline
Have lower efficiency than monocrystalline and tend to have a blue hue, unlike monocrystalline.
Has the advantage of being less expensive compared to monocrystalline
They are referred to as multi/many crystal silicon.
The conversion rate is lower than the monocrystalline.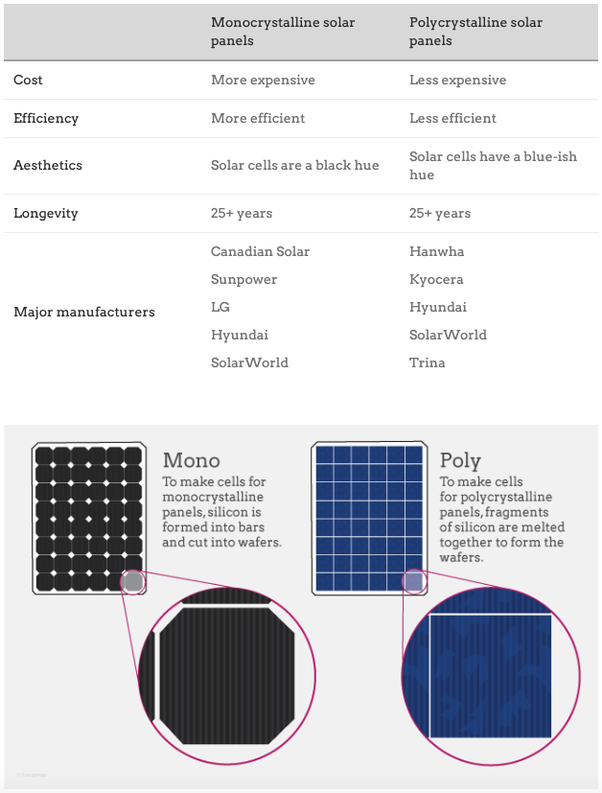 Lighting Fixture:
LEDs are used in modern solar street light as the source of lighting. LED  provides a higher luminosity and consumes low power.
The energy consumption of lightning fixture rate to that of HPS fixture is at least 50% lower.
Rechargeable battery:
The rechargeable battery is a part of the solar street light.  It stores the energy converted to electricity from solar panel during the day and provide light at night.
The capacity of a battery is very important to determine the lifetime of the light.
There are two types of batteries for solar street lights namely.
Gel cell deep cycle batteries and lead-acid batteries.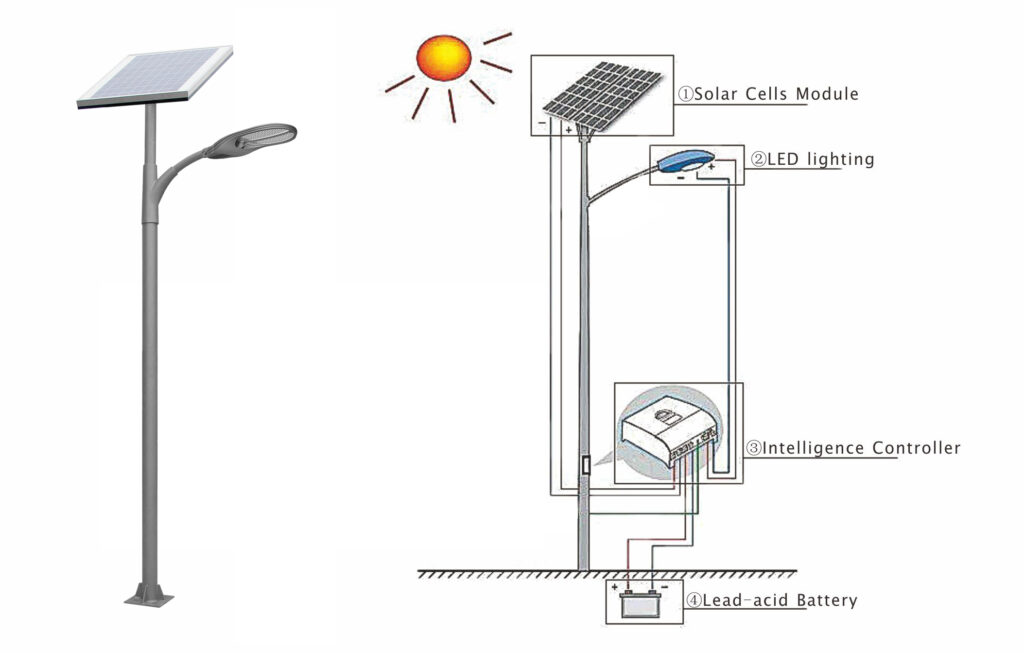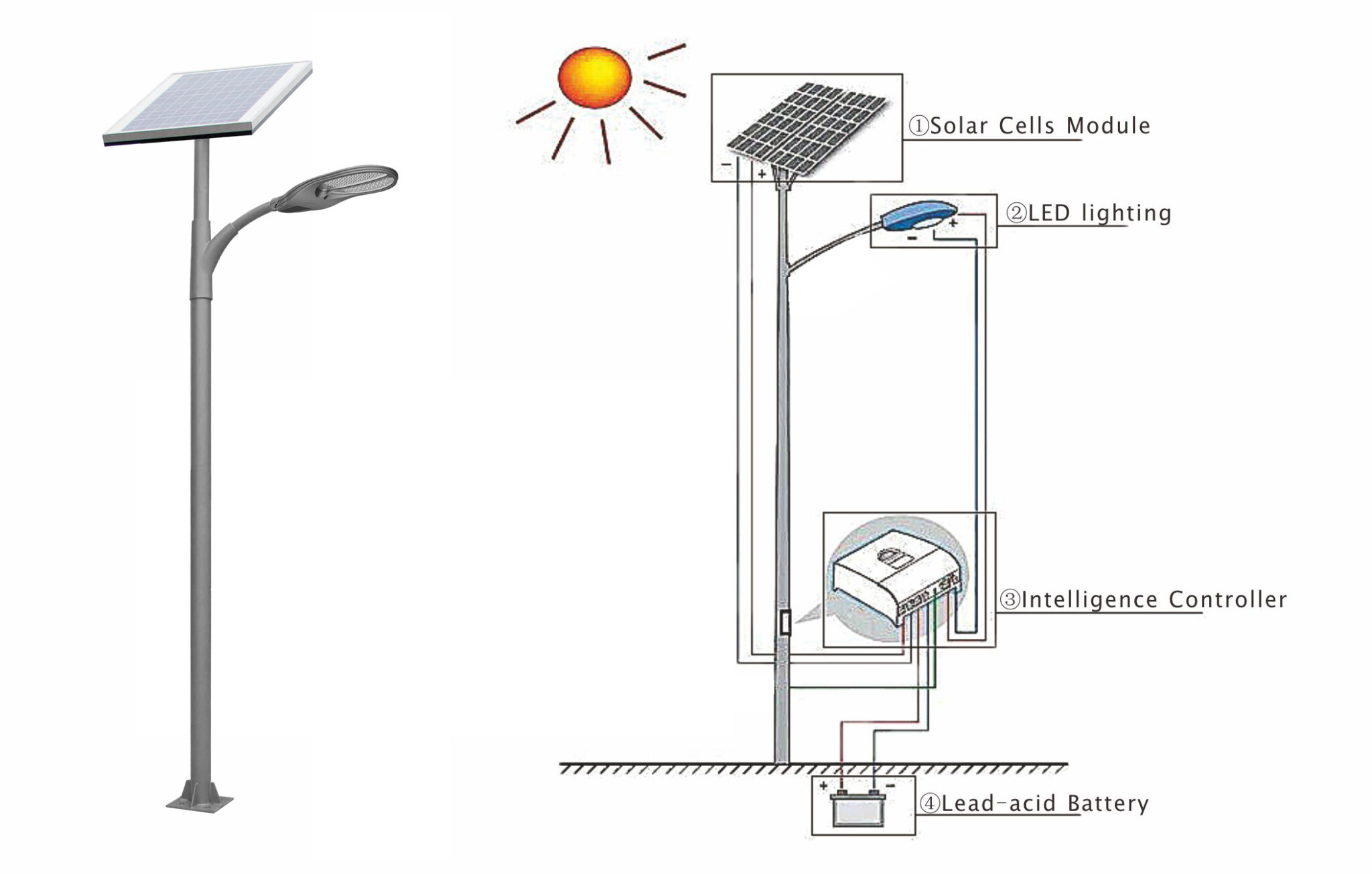 Pole:
If you have ever looked so closely, you would notice that each street light always individually has a pole with a street light attached to it. Ever wondered why?
It is because heavy components are required to create a street solar light and hence, a stable pole is needed to raise the lights.
Advantages of Solar Street Light
There are several advantages of solar light but its primary advantage is its ability to self-sustain, hence sometimes referred to as a self-sustaining unit.
A solar light doesn't require any manual operation such as switching it on or off, it works automatically, turning off automatically by sensing outdoor light using solar panel voltage.
They are designed to work throughout the night. Also, the light doesn't depend on the grid to power it hence, this indicates it is a self-powered unit.
It's important to note that solar street lights are capable of illuminating throughout the night regardless of power cuts and bad weather conditions.
Extremely cost-effective
Another importance of solar street lights is that they are cost-effective.
They are not budget-friendly initially when setting up the light. But over time, they are cost-effective (we'd explain that as you read on.).
They are a great and effective option to invest in if you consider the capital, running, and maintenance costs.
One, solar lights are dependent on solar energy only and hence, there is no need to pay for electricity every month, as long as the sun remains up in the sky.
Unlike, regular street lights, solar street lights offer long-term benefits.
The lights are wireless and independent of any utility grid so you won't be spending any costs for installing the lights.
Also, since it is automatic and not manual handling, you might save money regarding maintenance.
Environmental Friendly and  Energy Saving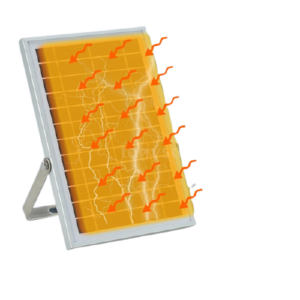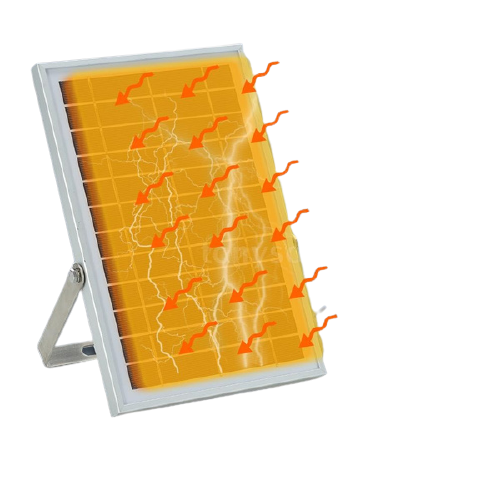 This is one of the advantages of solar street light, there's no pollution and it saves energy.
How?
One, solar doesn't use fuel and makes use of solar energy only, in other words, there is no form of air pollution such as exhaust.
Solar energy is environmentally friendly and resource-efficient because solar energy is unlimited, imperishable, and renewable energy.
Non-renewable energy sources, on the other hand, such as gas, coal, oil, etc. can run out and perish.
Hence, more of the human population is now moving more closer to using solar light seeing as it is environmentally free and resource-efficient.
 Easy Installation and Easier Setup
Solar street lights are not dependent on electricity. They are independent and are not connected to any electricity provider hence the cabling required to connect the solar panel to the LED is very minimal.
There are also no visible external wires used hence, they do not pose any threats of an electrical accident, strangulation, or overheating.
On the other hand, a regular street lighting project will take more time and human labour since it involves digging, cables, cable pipe laying etc.
It requires a lot of labour, equipment, and additional cost on other needed types of equipment, unlike the solar lighting system.
Solar light is an independent unit and as stated above, a saving option because it does not need digging or labour, etc.
It is stronger as a stand-alone
Regular street light electricity unlike solar lighting makes great use of intertwined dependent cables.
That simply means that if a problem arises in one part, it can easily affect many other connected parts and in turn, affect the whole system.
This, on the other hand, is not a problem for solar street lighting, considering that each unit is an independent power generating system.
No Extra Cost and Easy Theft of Materials
Laying cables and materials around can cost you greatly as cable theft is a common problem especially in remote areas.
These, however, can be avoided when using a solar lighting system since each unit is independent and free from any cable connection.
Hence, you wouldn't need to spend on cables or even make use of them.
Easy Maintenance and Easier to Handle
Solar street lighting uses an automatic on and off feature. This feature is controlled by built-in intelligence and the installation process is simple and time-saving.
To install, the only thing they require is basic tools, minimal labour and maintenance, requires little tasks such as cleaning once in a while to maintain.
Otherwise, there is nothing much required to set it up and preserve its longevity.
You Can Easily Work With Your Budget
One of the best things about solar lighting is that you can cut your coat according to your size. There are several types of street solar lights available out there with different features, prices, sizes, capacities, etc.
Each is properly designed to suit one's functional needs.
Every year, solar lightning technology grows as researchers and scientists keep working hard to provide the public with the best effective solar panels at lesser prices.
Disadvantages of Using Solar Street Lights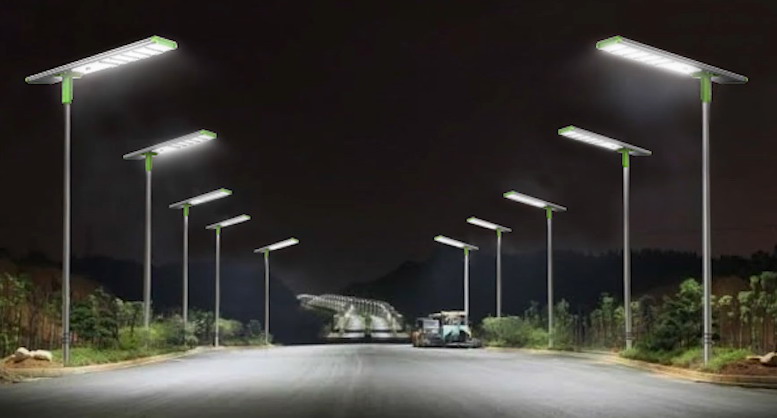 The biggest disadvantage of solar lights is weather conditions. Bad weather can sometimes cause solar lights not to give optimal backup.
Solar street lights are used for several purposes including airport lighting, highway and roadway lighting, park lighting, commercial and industrial projects, as well as outdoor security lighting.
Everything in this world has its advantage and disadvantages, including energy sources and the same goes for solar energy. Let's dive right into it and look over some of the drawbacks of solar street lights.
Expensive than regular lights
Solar street lights are expensive than regular street lights. Now, this isn't in light of the installation fee, maintenance fee, etc.
This is in terms of buying the solar street light itself. In comparison with regular street lights, they are more expensive to acquire hence, require a bigger initial investment.
Though for the first time it looks like you need to invest a bigger amount, in the long run, the overall cost is lower than that of the regular traditional lights considering the electricity consumption, maintenance cost and the life span.
High risk of theft
There's a high risk of theft of solar street light compared to regular street light because it is costly and not wired.
Although as stated above, cable theft is not possible, however, another important part can be stolen such as the components of solar street light because they have a high monetary value.
Dysfunctionality when placed in extreme weather conditions
During extremely harsh weather conditions, the solar panels may not function very well and hence, lead to reduced energy production.
Why?
Because snow, dust, or moisture (depending on the weather) can get accumulated on horizontal solar panels affecting its performance from drawing energy from the sun and the performance of the panels.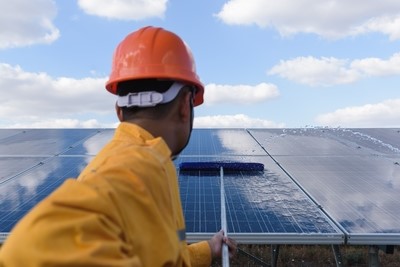 It is advised to always install panels at an angle to avoid snow, water, or dust accumulation.
However, it is advised to regularly check the panels and other parts of the light to ensure nothing is going wrong and also extend its lifespan.
Replacement of batteries regularly
The modern lithium batteries used in solar street lights have a longer life span compared to other batteries but, that doesn't mean they can't get exhausted.
Rechargeable batteries can get exhausted after a long time and when such happens, they should be replaced.
In conclusion,
The disadvantage of using solar street lights weigh pretty negligible compared to its advantages.
Solar power has unending benefits and it has already emerged as cost-effective and environmentally friendly lighting solutions.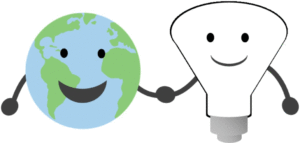 NSW LED SCHEMES
We are TOP Rated on Google By Our Clients