LED batten light fittings are one of the most promising lighting choices that you should consider for your car Park. If your car Park is installed with outdated lighting options such as fluorescent, halogen or incandescent lights, the time to upgrade is now.
Although these traditional light fittings might be the cheapest options in the market, they have a short lifespan and consume a lot of power. LED batten lights can provide the same or in some cases more light than fluorescent light and save you extra money due to their power consumption.
What is Batten Lighting?
LED technology batten lights eliminate the need to utilize harmful elements such as mercury and neon in lights. Instead of tubes, these lighting choices use surface-mounted diode (SMD) chips, making them high-performance upgrades to the outdated fluorescent tubes. These tube lights are fast replacing fluorescent in many places because of their durability and high energy-saving feature.
Why You Should Use LED Batten Light?
Illuminating your car Park can make it safe for people to see each other, road markings, and other objects. Although you may use fluorescent tubes and alternative tube fittings because of their cheap prices, they are dull.
We recommend using LED batten lights, which come with numerous advantages, from being durable, brighter and extremely energy efficient. It's time to upgrade your car Park to LED. LED batten lighting is vastly becoming the most common form of lighting in a car park for the following reasons.
An LED batten light consumes far less energy compared to most of the other lighting choices such as fluorescent tubes. LED will consume less than half of the energy used by a fluorescent light to produce the same light output. Your energy costs will drop when you install LED lighting in your carpark.
Additionally, some LED batten lights come with a built-in sensor. A slight movement easily triggers the sensors. You won't have to worry about power wastage when you install this system in your carpark as they are very good at sensor lighting. Besides, the sensors have a wider and greater detection range that can make your carpark safer at night.
LED batten lights don't flicker like fluorescent lights, which also take some time to reach full power. LED lights are instant and immediately reach full power when you turn them on. Therefore, if you're looking for the best sensor lighting option, you should consider LED.
If you're looking for a lighting option that emits less heat, you should try LED batten lights. LEDs convert 90% of the energy to light. LEDs produce less heat than even halogen or fluorescent tubes, so they don't get hot like the latter.
LED batten lights don't use mercury or neon like in the fluorescent tubes. There's no risk of exposure to heavy metals when you use LED light in your carpark. Plus, no special treatment is necessary during the disposal of LED lights as it doesn't have toxic waste.
Batten light features a wide beam angle. You can fix them anywhere in the carpark as long as the place is raised. Since they are super-bright, you can fix them on walls and even ceiling and receive enough lighting in your carpark.
Benefits of Switching to Solar with LED Batten Lights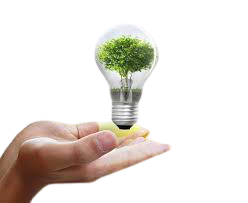 Batten lights can also be used with solar technology. The solar lighting system allows you to light your carpark off the grid and at a reduced cost. This solar-powered alternative is ideal for places that need high brightness and prolonged-time lighting, such as carparks. You can enjoy the following benefits when you use solar with LED lights.
After installing solar with LED lights in your carpark, you can notice a reduction in your electricity bills. The system uses free solar energy to produce electricity. Given that solar panels can remain operational for almost two decades, it shows how much you will save. Besides, the installation of the system is quite easy, making it even more affordable.
You won't have to switch the lights on and off when using this lighting alternative. The solar-powered lighting system is made in such a way that it turns off the lights automatically when there's light. Therefore, all the energy generated by the solar panels during the day is stored.
As the world continues to focus more on carbon emissions, there's no better way of joining the cause than embracing solar technology. Given that grid power is sometimes produced through fossil fuels, using solar with LED batten light fittings reduces your carbon emission output dramatically. These modern lights use 100% clean energy with zero adverse impacts on the environment.
Upgrade Your Carpark to LED Lighting Now
If you're thinking of switching from fluorescent tubes and tube fittings to batten lighting, get a professional to do it for you at a reasonable fee. Contact us now for a free consultation.