LED Batten Light-Everything to Know
April 13, 2021
What is a LED batten light?  
LED Batten lights are new modern innovation similar to fluorescent tubes. They are a fashionable commercial light fixing that is found in commercial places like a parking lot, shopping mall, offices, etc.
The batten light is popular as a LED lighting device that saves energy more than any other conventional light fitting.
Unlike conventional lights, Batten lights provide a stylish look and a decent save on energy consumption. LED Batten lights are a significant improvement to conventional lighting fixtures.
After realizing that fluorescent lights can be very harmful and hazardous to human health, most people are switching to led batten lights.  While some still don't know why it is better to use led batten lights than fluorescent batten lights.
Let's dive into more details on LED Batten Lights
How do LED Batten lights differ from conventional tube lights?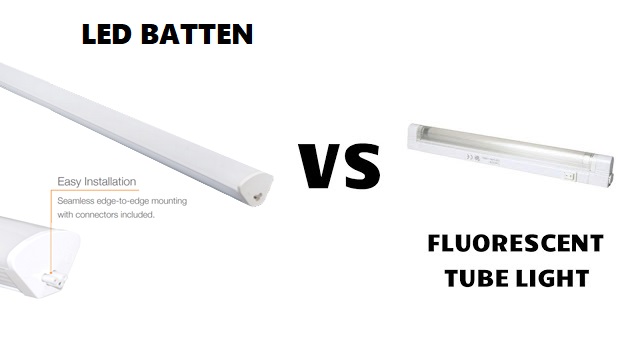 Despite the high energy consumption and steep maintenance cost, fluorescent tubes are still in use in many commercial and residential areas.
The conventional tube light has been in use for a longer time compared to LED Batten light. Batten lights being a new and improved technology provides a huge saving on energy and money compared to fluorescent lighting fixtures.
In terms of efficiency, maintenance, energy-saving and longevity, LED Batten has a signification advantage over fluorescent lightings.
In a short time, Batten lights have gained widespread adoption in commercial and residential lighting.
Based on functional facts as well as the esthetical characteristics of both the conventional tube light and LED Batten light, let's get into the major differences between them.
Power consumption
Typically LED Batten light uses about 25%-80% less energy than traditional incandescents which is a huge save on energy and money.
Cost friendly:
The cost of a LED batten light is twice cheaper compared as the cost of purchasing a conventional tube light. Also, the use of LED Batten will save a lot on the electricity bill.
Lifespan
LED batten lights can have up to 4 times longer lifespan than traditional tube lights. 
Heat production
Another pitfall of the conventional tube lights is that it loses its brightness over time and burns off some of its parts, most especially its choke.
On the other hand, the LED batten light produces a very little amount of heat and the incidence of burning out any part is overrated.
LED Batten Light Vs. fluorescent tubes 
| Features | LED Batten Lights | Fluorescent Tube Lights |
| --- | --- | --- |
| Life Duration | Up to 50,000 hours | Up to 20,000 hours |
| Energy Consumption | Very Low ( More than 50% saving | High |
| Visibility | High(up to 100+ lm/w | Low |
| Colour Options | Various | Limited |
| Degradation | Low | High |
| Startup Delay | No | Yes, start with a delay |
| Flickering | Flicker-free | Flicker |
| Dimmable option | Available | Not available |
| Heat | Low | High heat |
| Toxic Chemical | No | Yes (Mercury and phosphorous) |
| UV Radiation | No | Yes |
Reasons To Use LED Batten Lights
LED Batten lights are more eco friendly compared to traditional fluorescent lights. They consume less energy helping you save up to 80% of your electricity bill.
LED Batten does not heat up and has no ultraviolet emission, unlike the old fluorescent tube lights.
LED Batten lights do not produce harmful radiation, waves or any kind of buzzing sound. This helps your brain become more relaxed and increase productivity.
LED Batten has a higher light output and up to 90% longer lifespan compared to fluorescent tubes
LED Battens are environmentally friendly as they do not contain any harmful gases or any kind of toxic elements.
LED Batten lights are lightweight and have a sleek design with almost zero maintenance cost.
Where can you use LED Batten lights?
LED batten lights are linear luminaire or fixture that is usually placed on installation surfaces.
A LED batten light simply means a batten fitting or fixture that is fused with light-emitting diodes as its light source.
They can be installed either indoor or outdoor.
They are energy-efficient, doesn't cause harm to the environment, produces low heat, maintenance-free and sturdy when compared to fluorescent tube lights.
Also, LED batten light gives consistent lighting and it offers major and noticeable savings on account of voltage and power consumption.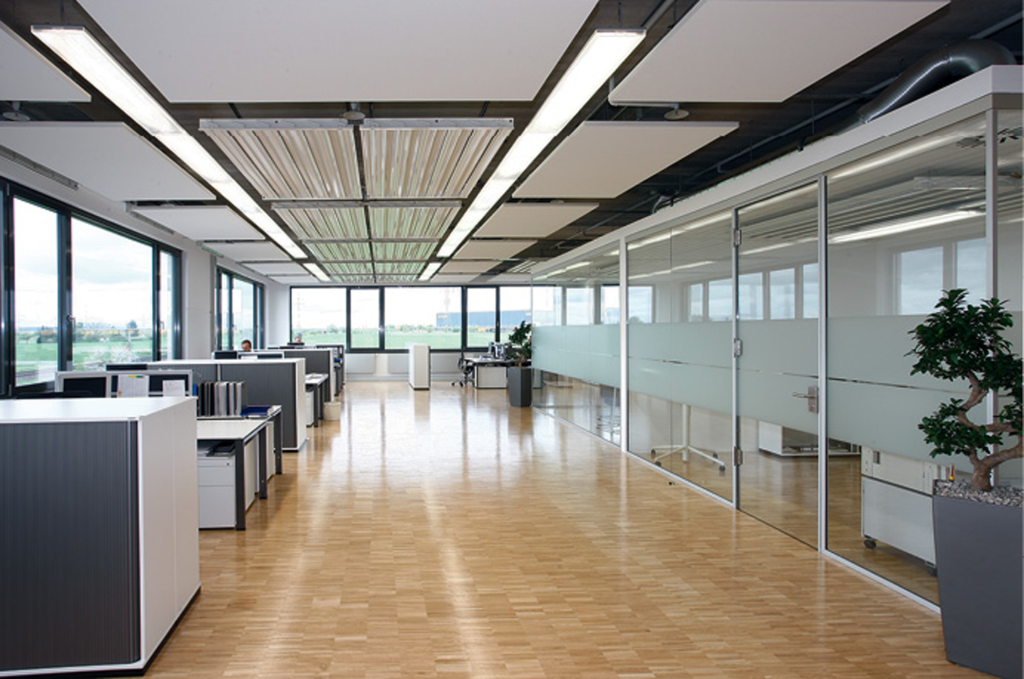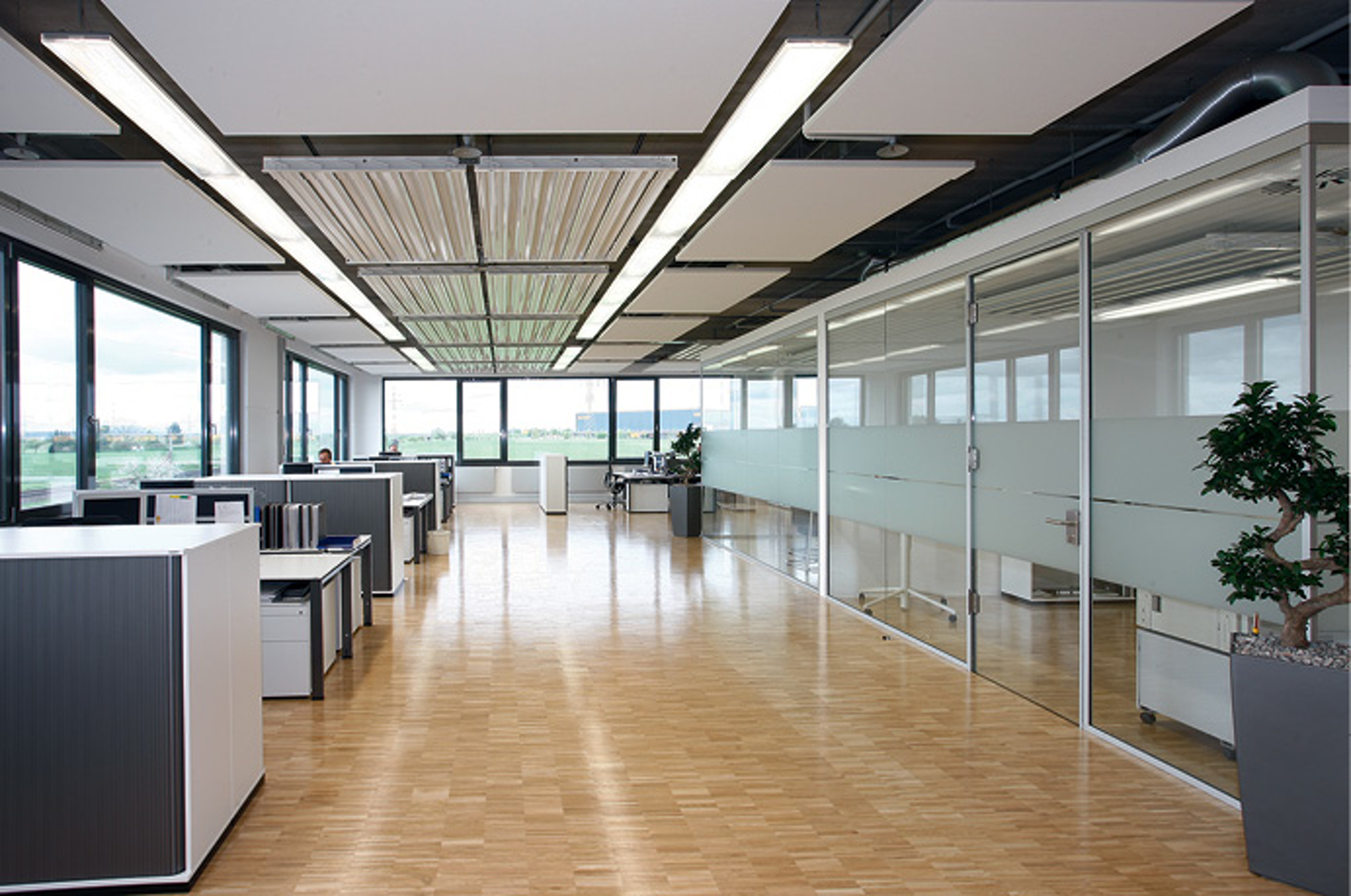 They are very useful and they have numerous benefits. The benefits range from its durability to low maintenance cost.
With advanced LED technology, LED batten lights are used to light up public spaces or areas. They are also a perfect replacement for the fluorescent counterparts.
LED Batten lights can be used for domestic and commercial purposes. Batten lights are more effective for lighting up the areas like:
parking slot
hospital
garage
factories
kitchen
office
factories
workshop
warehouse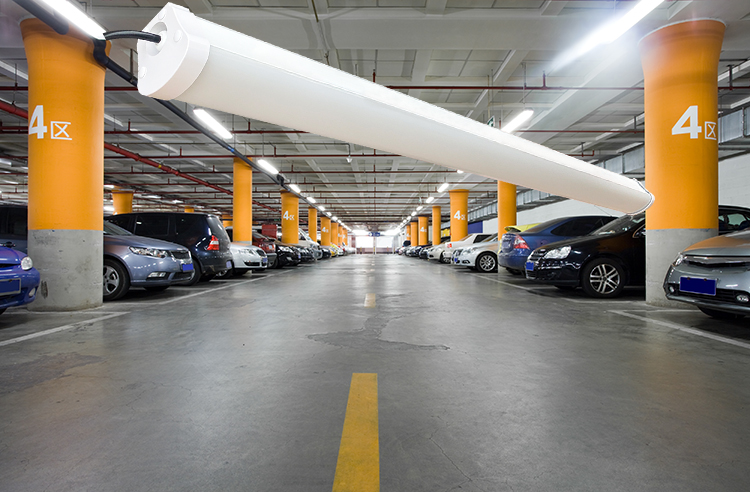 What are the different types of LED Batten lights?
There are various types of LED Batten lights available in the market. Slimline LED Batten light, Standard LED Batten light, Wide LED Batten lights are some of the most commonly used Battens.
IP65 TRI PROOF LED BATTEN LIGHT
This type of LED battens is also called weatherproof or anti-corrosive battens.
Since they do not absorb water or moisture, likewise dustproof, they are more commonly utilized in garages, car parks, warehouses, outdoors, and other commercial applications.
LIMELIGHT LED BATTEN LIGHT
Slimelight LED batten light has a lightweight aluminium body with a polycarbonate opal diffuser. It contains an inbuilt irreplaceable led lamp energy class A+.
Its average life is 25000 hours which is approximately about 1041 days. The colour temperature of this led batten light is about 4000k.
It is easily installed and it has a great cable entry with mounting clips added.
STANDARD LED BATTEN LIGHT
This led batten light is usually applied in commercial places like car parks, garages, workshops, schools, and hospitals.
WIDE LED BATTEN LIGHT
These batten lights are usually utilised in offices and company spaces.
Is LED Batten light energy efficient?
Yes, LED Battens are highly energy-efficient and high performing eco-friendly lighting fixtures. They reduce a significant amount of energy consumption. Unlike the conventional tube light, the batten light doesn't make use of mercury, as a result, it produces less heat and consumes less electricity.
What factors should you consider while buying a Batten light?
With a bright light and wide beam angles LED Batten lights are very practical lights for storage, car parking, garage and workshop areas.
Though Batten lights are a huge advantage over the traditional fluorescent tube lights, there are still some considerations you need to make before buying a LED Batten light
IP rating: The IP rating indicates if the light being suitable for indoor or outdoor use.
Integrated LED: Make sure to buy integrated LED batten and not a LED tube battens. Integrated LED Batten is much streamlined and practical to use.
Size: There is various Batten size available in the market. However, make sure to buy the one that is more easily available in most of the places. Generally, 2 feet, 4 feet batten lights are common in use.
Colour temperature: Look for the right colour temperature. Depending on where you use it, the colour temperature may vary. 3000k-4000k colour temperature may give you a more soft ambience in a traditional area while in a place like a garage or a workshop, 5000k colour spectrum will work better.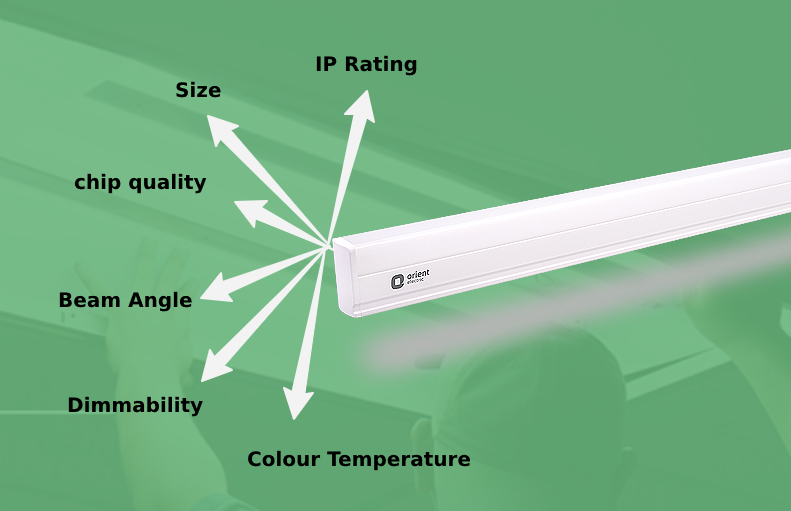 How to wire led batten lights
This part of the article shows how to wire a led batten light in a simple, basic, and clear manner.
Here is a step-by-step instruction on how to wire a LED batten light.
Switch off the power supply before installation.

Read the installation manual sheet carefully and be familiar with the luminaire and installation processes.

Detach the upper part from the lower part by pulling them apart from one end. The cable between the upper part and base part can be disconnected if it is connected for ease of installation.

Determine where you wish to place the led batten and mark the points at which the led batten will be fixed. If you are making use of a surface conduit box, please make sure the boxes are at 600mm centres.

Drill and secure the main body/base in place, dressing the supply cable through either of the three rear entry points or end caps.

Connect the mains wiring as indicated in the guide below, 
Brown (L) Live, Blue (N) Neutral, and Green/Yellow (G/Y) Earth.a
Put up the led tray and connect the two support straps to the tabs on the main body.

Connect the led supply wire and earth connections, then snap the LED plate onto the main body, making sure that it is properly located along the whole length without trapping any cables.

Activate and switch on the power supply to test the luminaire.
Alternatively, You can get your light fixed by Certified Professional
How to change the light in led batten
This is a step-by-step guide to change the batten light. Follow the process step by step.
Step 1: Disconnect the led batten light from its source of electricity.
Trying to change the light in the light batten without disconnecting the power supply is more like a suicide mission as the individual doing that will be at high risk of electrical shock.
Step 2: Look out for the ballast and expunge them.
If the fitting has an electronic ballast, you have to get rid of it so as to prevent damage to the LED tube.
Sever or cut the wires from the ballast unit and expunge the unit, connect the loose wires to create a circuit. Ensure the connections are secure and insulated.
If the fixture and the tube is magnetic ballast, you will either need to remove or bypass a magnetic ballast entirely.
Step 3: Connect the new light tube carefully.
Carefully and gently connect your new LED tube to the fixture. On one end of the tube, there is a live connection while at the other end is a neutral connection.
Make sure the wires in the fitment correspond to this because connecting both live and neutral to one end of the LED tube, will cause a short circuit.
Step 4: Reconnect the led batten back to the source of the power supply.
Before doing this, make sure that all the steps above have been checked thoroughly, and there are no wires left loose.
Switch on the light and check if the luminaire is functioning and operating properly.
The led tube is not meant to flicker or make a buzzing sound. If you experience this, disconnect the light from the electricity supply then follow the steps above all over.
Step 5: Properly discard the old tubes.
Check if your home is eligible: Book a Lighting Assessment For FREE
📞Talk to Energy Efficiency Expert
NSW LED SCHEMES
We are TOP Rated on Google By Our Clients