What are the top solar projects in Australia?
Over the past few years, solar energy has proved to be a great solution in the face of rising energy costs and electricity bills, and more importantly, as a means of fighting climate change and the negative environmental effects.
There is no doubt that renewable energy sources are the main focus and hope for the country's energy demand, providing a huge step forward and crucial power source for any industry, supported by research from centers all over the world.
Let's aside the environmental issues that solar energy tackles, and approach the energy problem solely from an economic perspective.
Growing poverty and stricter financial means for communities worldwide mean a wider population has less energy resources and less spending capacity on these resources.
Awareness here is key to highlight the benefits of solar as a renewable energy source that can also provide fairer spending and distribution, and an improved lifestyle.
Not only does solar energy solve the problem of greenhouse gas emissions but it also boosts the economy by creating new jobs and reducing electricity bills.
Fortunately, Australia is one of the world's sunniest countries. Nature has blessed the country with ample clean energy resources, which like gold and silver, if utilized to the best of their abilities, can make a significant difference.
This article will highlight and detail the top ten solar projects. First, we'll introduce what a solar farm is.
The difference among various solar schemes
This blog will discuss solar farms and renewable energy plants, which make up most of the clean energy operations. Businesses or governments embark on projects that are more focused on the big picture of renewable energy production.
However, our focus here is particularly on solar energy production and as a result, we'll only list solar farms/projects with the highest energy capacity — and, of course, the highest operational and commercial success rate.
Renewable energy generation in Australia
Thanks to the efforts of the Australian energy sector and government incentives, Australia now has more than 100 renewable energy projects, under construction or already operational and generating power.
These include a range of projects, including solar power projects, wind and bioenergy ones.
According to official government reports, the collective worth of these projects is around $18.9 billion with a capacity of 11,335 MW of renewable energy.
A massive power booster for the country indeed! And what's more, these projects are expected to create over 13,000 new jobs.
Solar projects in Australia (state-wise)
In recent years, solar costs have decreased and Australia has taken advantage of the green market building more sustainable energy projects throughout the country.
The following is a breakdown of the number of renewable energy projects in each Australian state:
Queensland: 20
New South Wales: 29
Victoria: 21
South Australia: 25
Northern Territory: 5
Western Australia: 9
Tasmania: 0
Although the number of projects is not huge when compared to those in China or Germany, a simple population comparison proves that on a per-capita level, Australia is one of the leading nations taking solid steps towards renewable energy generation.
Solar projects in Australia
Solar power is the backbone of green energy and provides the highest potential in the mix of technologies. Comparing the Australian solar sector and the projects planned or completed, we realize Australia is not lagging compared to countries like Germany and China.
Although the pandemic has stalled the construction and expected operation of a lot of solar projects, it is worth noting that the 22 projects completed during the pandemic have added an 800 MW capacity to the power pool.
And Australians should be glad to know that this expands the sector's total power capacity to 3.9 GW, which raises the proportion of solar to renewable generation in Australia from 9.3% to 10.9%.
The great solar challenge in Australia
Despite Australia having the best overall radiation when compared to any other continent, solar energy currently contributes to less than 1% of the nation's main energy intake.
As is the case in other countries, the conversation regarding solar power does not meet the potential clean energy has.
Except for hydropower & wind, Australia's renewable energies are largely undeveloped and unfortunately, the country still relies heavily on fossil fuel sources.
If the country is serious about tackling climate change and reducing emissions, the solar potential needs to be properly and thoroughly explored, as solar, along with the various forms of renewable energy offer great potential for clean power.
New solar farms in Australia
Bungala solar farm is one of the top recent Australian solar farms, located in South Australia, and created quite a media buzz lately.
The project got approved in 2020 for an estimated capacity of 110MW power capacity, Upon completion, the project added 220MW energy into south Australian power grids, and has created massive employment opportunities for the area.
The top ten
Far from being the only projects worth mentioning, below is list of the top ten solar projects in Australia:
1. Limondale Solar Project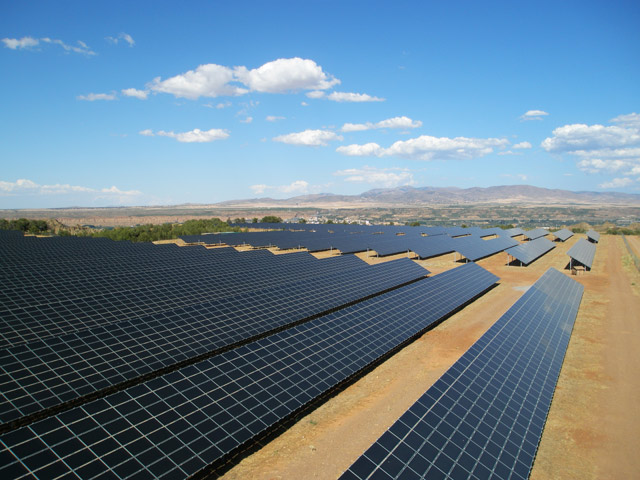 The farm is located in the south of Balranald Shire. It was Australia's largest scale solar plant upon construction. Initially owned by Downer Group, a top-notch solar manufacturing firm, who were the developers, it was later acquired by the German firm RWE, another industry leader in solar technology.
Details:
Nominal Capacity MWac: 313
Direct Capacity MWp: 349
Voltage (kV): 220
Operational Since: 2020
Company: Inoggy
Location: Balranald Shire, New South Wales, Australia
2. Darlington Solar Project
The farm has a 150 MW capacity and is the second-largest solar project in the country. Additionally, one of the key features of this project is its power supply to Australian households.
110,000 homes will profit from its operation when it is completely on the grid, operating over 1 million solar panels, enough to provide cheap yet clean energy to the locals of NSW.


Details:
Nominal Capacity MWac: 275
Direct Capacity MWp: 333
Voltage (kV): 330
Commissioned: November 2020
Company: Octopus Investments and Edify Energy
Location: Murrumbidgee, New South Wales, Australia
3. Bungala Solar Project
The Bungala Solar project has a large power generation capacity. It is located near Port Augusta, which is a prime location for the development of many solar, wind and energy storage projects. The farm consists of 2 stages, each having a 100MW capacity.
Details:
Nominal Capacity MWac: 220
Direct Capacity MWp: 276
Voltage (kV): 132
Commissioned: May 2018
Company: Reach Energy
Location: Port Augusta
4. Sunraysia Solar Project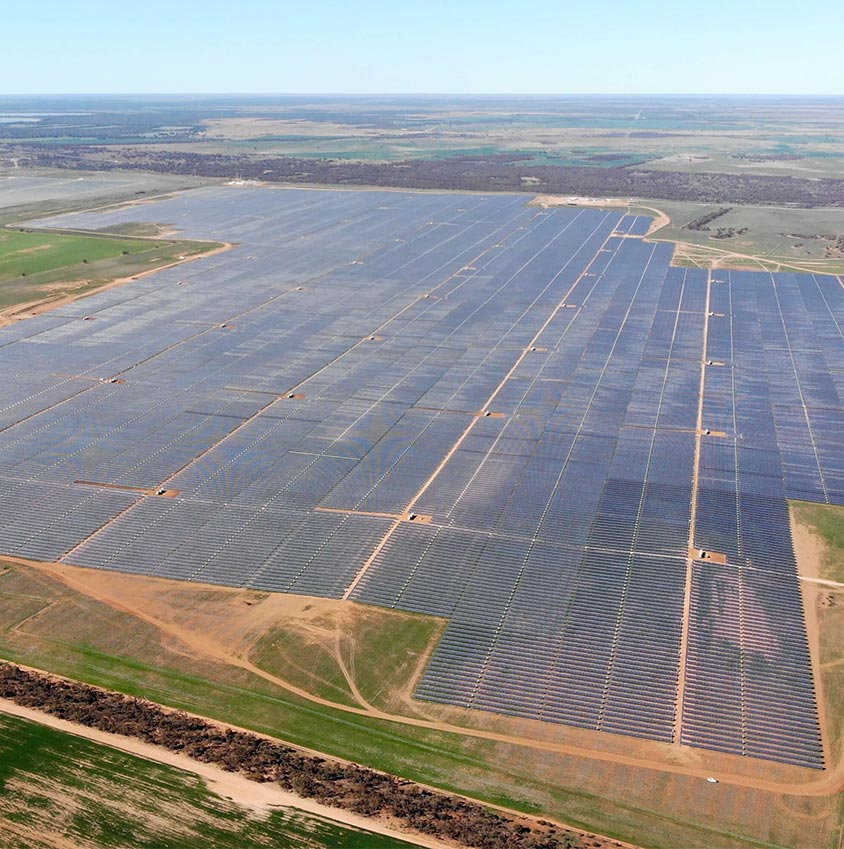 The Sunraysia Solar Farm is another great project in Southern Australia. Although it has been operational since 2019, some parts of the farm are still under construction.
Details:
Nominal Capacity MWac: 200
Direct Capacity MWp: 228
Voltage (kV): 220
Commissioned: 2020
Company: John Laing Group
Location: Balranald Shire
5. Wellington Solar Project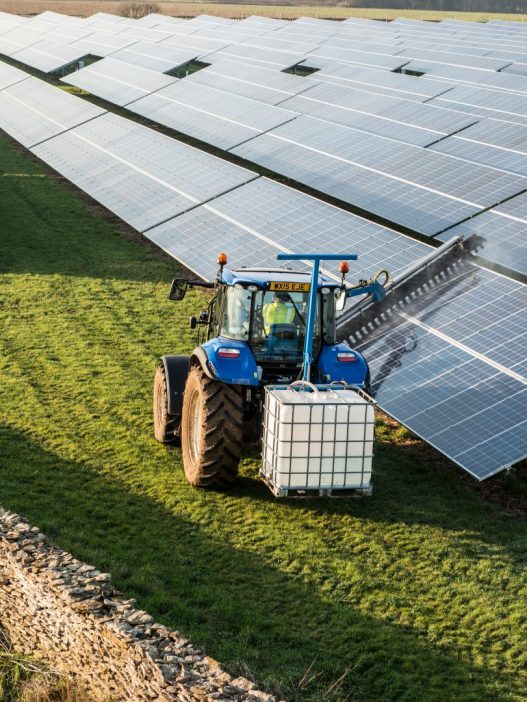 The Wellington solar project in New South Wales (NSW), Australia, is a 400MW project and
is one of the largest capacity solar projects in the region. It was designed by British firm Light-source, which is a famous international firm for solar energy projects.
Details:
Nominal Capacity MWac: 174
Direct Capacity MWp: 213
Voltage (kV): 132
Commissioned: 2020
Company: BP Lightsource
Location: Dubbo Regional Council
6. Daydream Solar Project
Daydream solar farm is a promising solar power project in Australia with immense potential to supply clean energy to the residents in the state. The Daydream Solar Farm is a 180.0 MW DC single-axis tracking installation in North Queensland.
Details:
Generation: 398,000 MWh per annum
Installed Capacity: 180.0 MW DC
Commercial Operation: August 2018
Company: Edify Energy
Location: Whitsunday Region
Household coverage: 55,000
7. Suntop Solar Project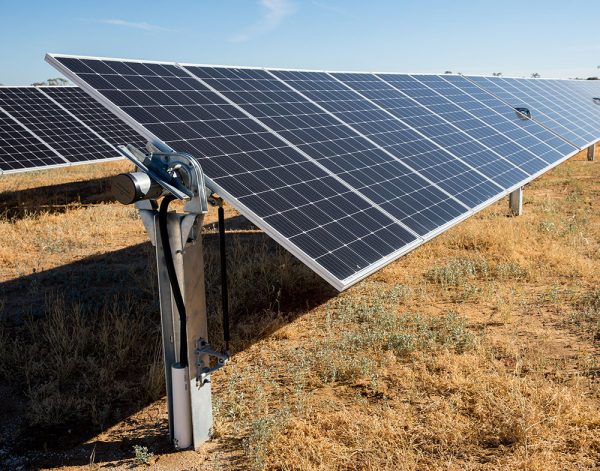 The Suntop is an exceptionally powerful plant with the capacity of large-scale PV solar systems. Large scale PV solar systems are both single axis and ground-mounted and are extremely important for the success of any solar project. Such systems ensure power supply to thousands of Australian households in bulk quantity, raising the capacity of the Suntop Solar plant to 395GWh of clean energy.
Details:
Nominal Capacity MWac: 150
Direct Capacity MWp: 189
Commissioned: August 2021
Company: Canadian Solar
Location: Dubbo Regional Council
8. Coleambally Solar Project
Coleambally Solar Farm is a unique yet powerful solar project in Australia. Its uniqueness comes from its attention to the local community through opportunities provided, as well as a $20,000 yearly community fund. Overall, the solar farm offers many benefits for the locals, such as eco-friendly surroundings in the neighborhood, job creation, and foreign investment.
Details:
Capacity MWac: 150
DC Capacity MWp: 188
Voltage: 132
Since: 2018
Firm: Neoen
Location: Murrumbidgee
9. Finley Solar Project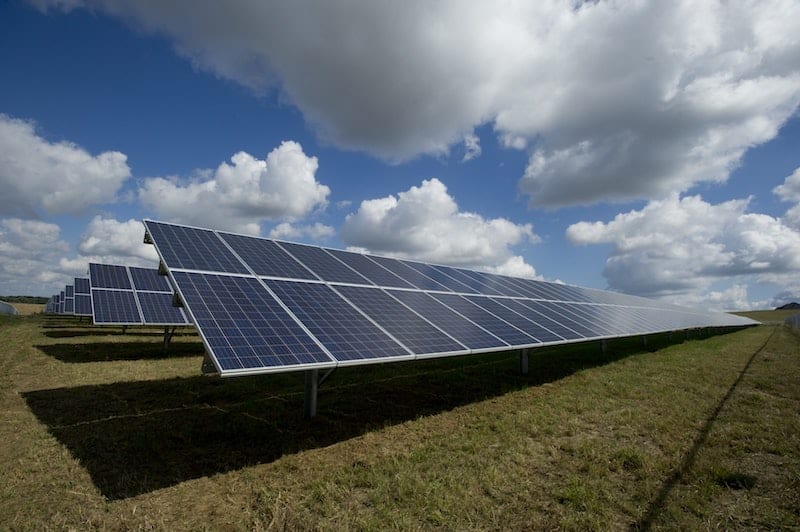 Finley Solar Farm is a PV power station in NSW, Australia and is developed by ESCO Pacific company which invested heavily in the scheme, approximately A$170 million for the development. The plant has a significant potential and can be a benchmark for similar schemes in the region.
Details:
Production Capacity: 170MW
Direct Capacity MWp: 175
Voltage (kV): 132
Operational Since: 2019
Firm: John Laing Group
Place: Berrigan Shire
10. Sun Metal Solar Project
The Sun Metal solar farm is another great project in the state of Queensland. The project is more eco-friendly as it uses the most competitive zinc material. Sun Metals' renewable energy adventure began in 2018 with a $200 million investment in a 143MWAC solar farm.
Details:
MWac: 116
MWp: 148
(kV): 132
Since: 2018
Firm: ESCO Pacific Palisade
Site: Townsville