Are you looking for the best remote-operated ceiling fan in Australia?
Given the range of types and variety of options and components offered by fan manufacturers, it can be overwhelming to choose a fan that stands out and meets your specific requirements in its design style, technology features and budget.
This article serves as a user guide by comparing major features, components and quality metrics and listing the top ten remote-operated types.
Why use a ceiling fan?
Ceiling fans can be used for a variety of reasons, below is a list of the seven most important features that make these devices a popular choice:
Energy Efficiency
Interior Decoration Compatibility
Versatility
Practical illumination
Warranty
Durability
Reliability
All these features justify why ceiling fans have been rising in popularity.
Since many ceiling fans offer fashionable texture, exterior and superior quality finishing, many people prefer a ceiling fan to add extra glamour to their home decor.
More commonly, ceiling fans are popular choices because of their design and modernity and many Australians prefer them for their on-trend components, such as wooden textures and sleek finishes.
What is the relationship of design to a fan's popularity? Well, the simple answer would be a lifestyle! Apart from the design factor, people prefer what goes well with their home decor.
Advantages of using a remote-controlled ceiling fan?
---
People typically have a preconceived notion that remote-controlled ceiling fans are expensive, however, competition in the industry has driven many companies to produce budget-friendly options, with the aim of gaining people's trust.
Online research can provide all the details of any system, and allows customers to cherry-pick types to match their preferences and budget options.
However, if we set the cost of a remote-controlled ceiling fan aside for a second and consider the quality and reliability aspects, it is still a very valid investment.
Suppose you buy a fan with smart remote control. It makes your house more intelligent than your counterparts and that is where the social aspect makes a huge difference.
Not only are you buying a fan, but you're also creating a lifestyle that reflects your choices.
Sound reasonable? Let's have a look at some technical features of a remote-controlled fan:
Convenience
You no longer have to walk to the switch to turn the fan on/off and adjust it manually. This means minimized physical movement and added control and freedom.
And this is not intended to encourage laziness, on the contrary, this option adds value to essential activities.
You focus more on critical matters, such as reading or working on the computer, where the last thing you would want is to check your fan manually! Real innovation means practicality, comfort and making lives easier.
Blends with illuminations
If you wish to fit your ceiling fan with light fixtures, then a remote-controlled option will be a life-saver.
The remote control will have a double role of operating the fan and adjusting or dimming lighting illumination levels where it's installed.
Additionally, this system of a remote-controlled ceiling fan with lighting omits the need for supplementary electrical wires and circuiting.
Single remote: many fans
You can use one remote controller to adjust the operation of multiple devices, so where it's not required to adjust all of the ceiling fans at once, having a remote-controlled option is the most suitable solution for different settings for different spaces.
Top ten remote-controlled ceiling fans to buy in Australia
---
Now that we have understood the importance of ceiling fans, and specifically of remote-operated ceiling fans, let's dig further into the technical details. Below is a compiled guide of high-end quality fans for you to choose from.
Amari Ceiling Fan – With remote for superior airflow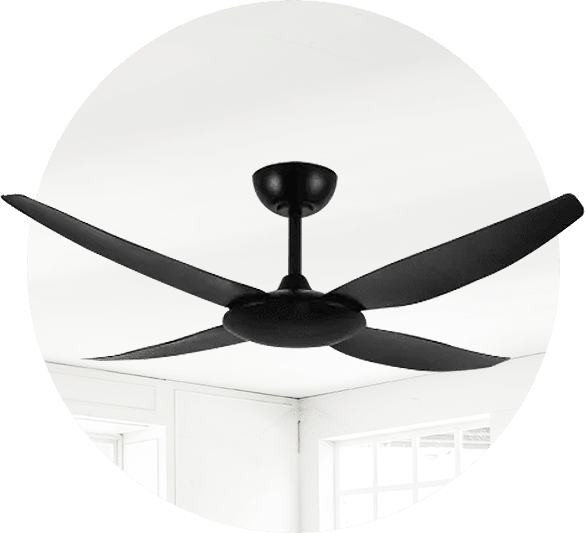 With a sleek body design and a matte black theme, the Amari ceiling fan is far more than just a commodity.
It comes with a whole package of comfy experiences for the buyer, and the aerodynamic technology alleviates the pros to another level.
This ceiling fan is put together using anti-rust and long-lasting plastic variants, which along with being cost-effective, offer superior airflow.
Amari is just the perfect choice for seaside locations and indoor spaces. Besides, it uses a powerful DC motor and minimizes the sound production to almost zero.
Amari offers its users 6-speed levels and comes with remote control for the purpose. It can even provide a natural breezy effect if set on the Windbreeze mode.
That's not it, as the 6-year warranty and the 35-watt powerful motor distinguish it from any basic ceiling fan.
Amari Light – With remote controll and dimmable LED light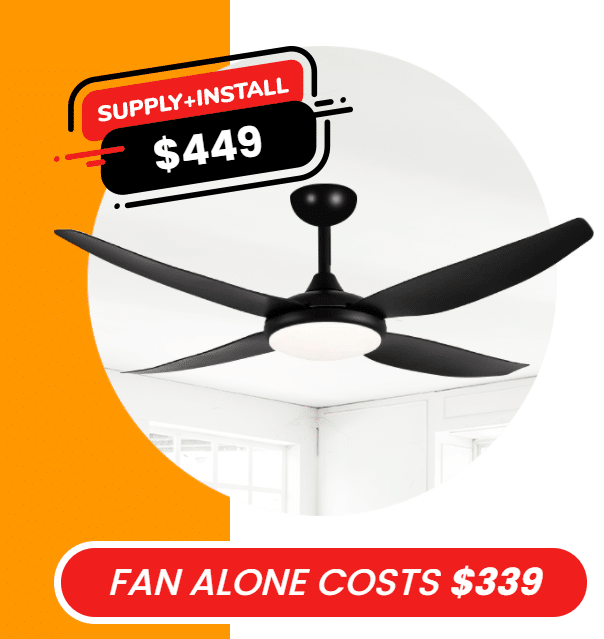 From product supply to installation, we, along with our team of skilled technicians, will take care of everything to ensure a safe, smooth and cool experience for you.
CEILING FAN + LIGHT + REMOTE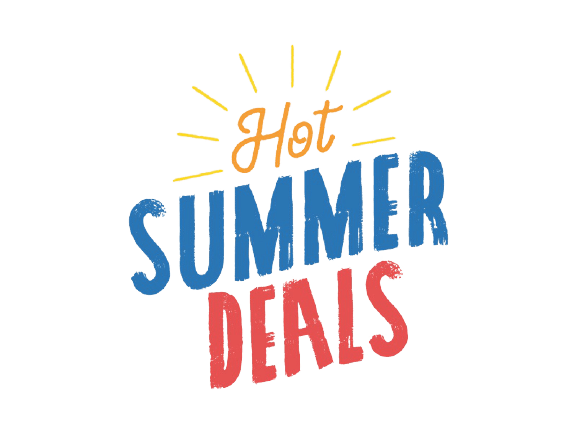 ---
For folks who loved the Amari design but wished for a dash of light in it, there's the perfect fit for you – Amari + Light. You can see it as another variant of the Amari line, but no features have been compromised.
With a corrosion-resistant and durable body, Amari Light will last till you can utilize every penny spent on it.
Besides, it comes with a 6-year warranty! It features a 52-inch sleek body made of rust-free materials, whose ABS blades provide maximum airflow.
The DC motor used in Amari Light ceiling fans is exclusively power efficient, giving you an awesome value for the cash you paid. Furthermore, it boasts features that let users alter the speed and mimic a natural breeze vibe!
Coming to the most important feature, the lights are basically LED fittings, and offer modes for changing the color and intensity of light produced. This makes Amari + Light a wise investment.
Eco Breeze Ceiling Fan
– With Remote by Fanco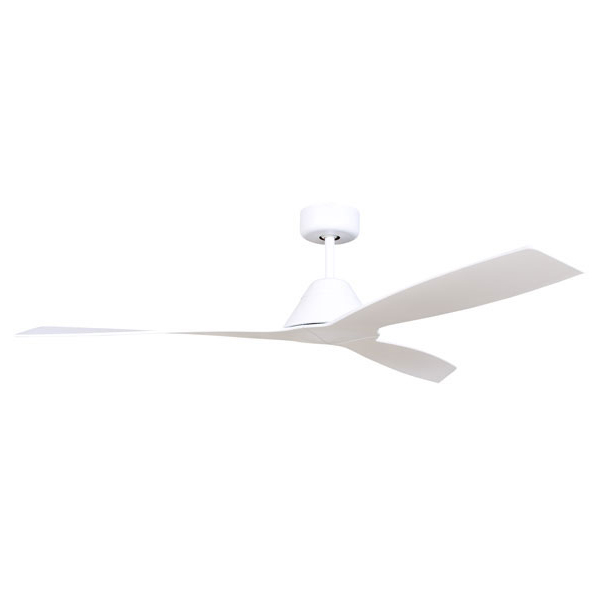 This option is one of the high-end remote-controlled fans to buy in Australia.
The Fanco Eco Breeze DC combines modern aesthetics with a retro look. The dome-shaped motor of the fan projects into its linear canopy.
Its evenly balanced blade propellers turn slightly upward as they're spinning along its 52-inch diameter. The Eco Breeze has three countdown features and five-speed settings, all of which are remote operated.
Key features
Remote control with five different speeds settings
15-degree blade
Timer functionality option
Fully reversible for use in any season
DC Sensorless driver motor
52′′ diameter is readily accessible.
Remote control
Lights available upon request
Quiet operation
Claro Ceiling Fan

– With Timber Blades Remote & LED Light
An outstanding remote-controlled fan with top-class operation and reasonable cost. Why? This is a perfect option for the Australian environment.
Australian summers are sweltering and this fan was made with weather in mind. But wait? What about winters? This fan changes according to the weather.
Overturning the blade spin enables the fan to distribute hot air near the ceiling level during colder months when homeowners turn on the heater.
That said, this fan is most famous for its energy-saving operation, which means reduced electricity bills. Moreover, it uses colour changing technology and offers a wide variety of colours.
Key features
Overall Diameter: 52inch (132cm)
Light: Integrated LED Light
Raked Ceiling: Suitable up to 15 degrees
Control: Remote Control
Reversible: Yes (Via the Remote)
Installation Location: Indoors ONLY
Motor Type: DC
Claro Ceiling Fan
– With Timber Blades, LED light and Remote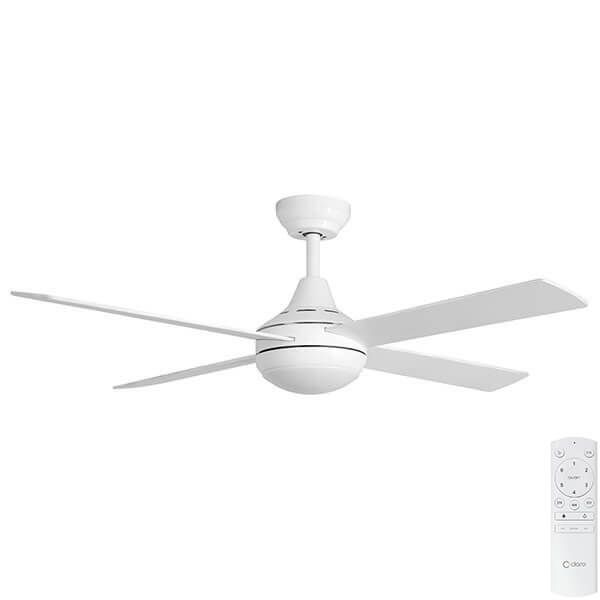 Claro's Summer DC 48″ in white (CFCLSU2WH) integrates a traditional four-blade ceiling fan structure very conveniently.
It gives optimum performance at a budget-friendly cost. In addition, this fan has the sleekest wood blades crafted from high-end timber.
It shines while running, perfectly integrating with the house decor: a universal design with beautiful aesthetics. What's more, this fan also has an ultra-efficient DC motor that uses 19.5W at peak velocity.
Key features
DC Motor, Timber Blades, Remote Control, Reverse Airflow, Reversible Motor, With Light
Technical features:
Power Consumption: 3.5W -19.5W
Number of Blades: 4
Lighting Technology: LED
Voltage: 240V
Fanco Ceiling Fan
– With CCT LED Light & Remote
Fanco's Eco Silent Deluxe DC range complements the brand's innovative 2021 fan line-up. One of the best ceiling fans with a remote-control feature in Australia.
As a solid follow-up to the brand's most popular model, this fan has what many people want in their ceiling fan, premium ABS plastic blades and electro-coated metal components.
Besides, it has gained the reputation of being a champ indoor, outdoor, or anywhere you need it, earning its nickname as a universal fan.
The Eco Silent Deluxe has six-speed settings and is SMART-enabled with a state-of-the-art control system that can be controlled using the Tuya smartphone application.
The speed settings can also be regulated by the remote control or through the app
Key features
Indoor/Outdoor
Undercover & coastal blade installation material
CCT LED light kit
ABS Plastic Blade Length: 52 inch (132 cm)
CCT LED light kit6 speed remote control – comes with a standard remote-control cradle
Remote is ready for use – no setup required
Brushless DC motor technology at an affordable price
Infinity Ceiling Fan

– With LED light and remote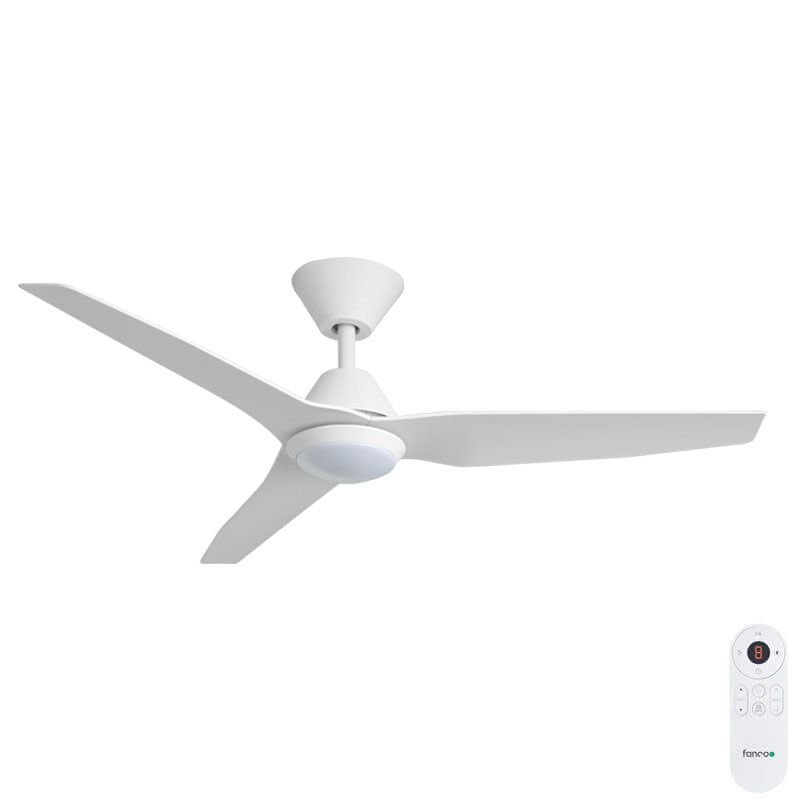 The Fanco Infinity-ID DC range adds to the brand's reinvented 2021 fan line-up and is already another champ with a great value for money. If you are looking for a fan with the best remote-control feature?
This fan should be your bet. It will never disappoint. Here is why?
With this model, the company has significantly improved the productivity and excellence of the already established Infinity range.
The new Infinity-ID keeps its original low-profile character and Scandinavian design but adds premium ABS plastic blades with electro-coated metal components!
Simply put, this means you can use this fan indoors and outdoors, perfect for any space whether it's for home use or for office spaces.
This fan can be controlled through a clever app from your smartphone, earning this fan user appreciation all over Australia.
Key features
Scandinavian design
Quiet DC motor
Popular for bedrooms
With the Infinity-ID, you can install it anywhere, indoors or outdoors (undercover).
The 6-speed remote control comes with a modern wall cradle
You can control the fan with the included remote
Connect to Google Assistant or Amazon devices via the Tuya app
Timer off functionality – choose between 1 and 9 hours before the fan turns off automatically.
New construction and materials – all ABS and electroplated metal
Fanco Ceiling Fan
– With Remote control and plastic blades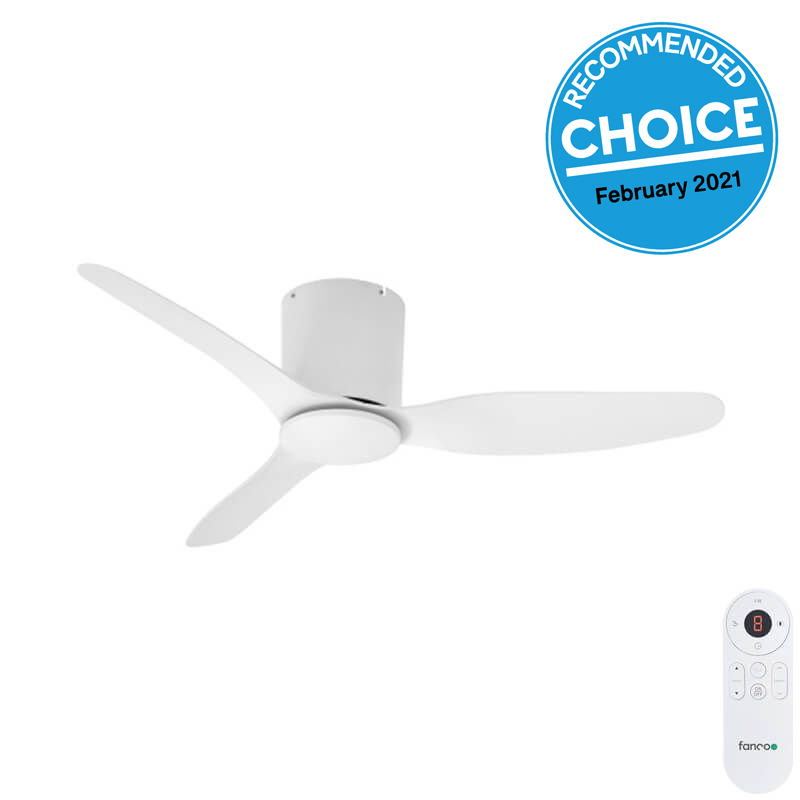 The Fanco Studio DC is yet another clever design creatively manufactured with innovative technological integration.
The fan uses cutting-edge innovations, and the brand reliability is one of the highest amongst competitors. It can also be controlled via the Tuya app on your smartphone.
What makes it unique is its 210mm drop from the ceiling to the edge of the shafts/blades, providing a very sleek design and making the Studio a perfect fit for rooms with relatively low ceilings.
Last but not least, this fan has a brilliant framework that controls the Studio's six fan speeds with reverse components, and a countdown timer (1-9hrs).
Key features
Location: Indoor
Blade material: Plastic
210mm (300mm to the base of light)
Suitable for FLAT ceilings only
Remote Control/smartphone via an app
Suitable for FLAT ceilings
Urban Ceiling Fan
– With LED light and remote controll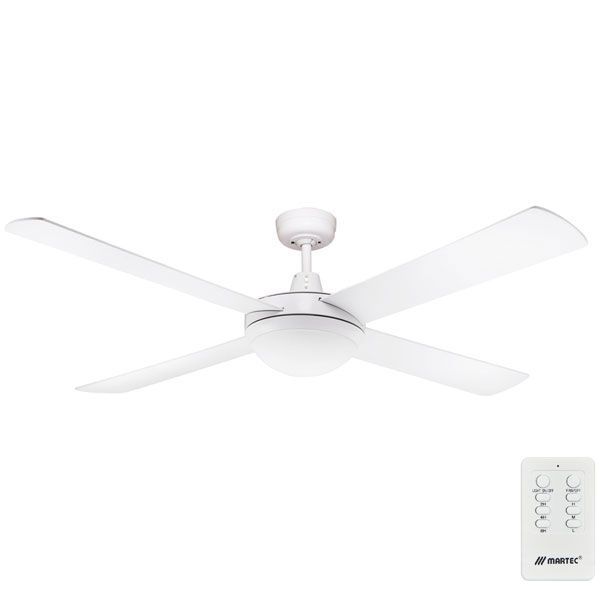 This Fanco white ceiling fan is yet another brilliant metal-based option that can transform your living space.
Integrating top-end components with a sleek yet spotless design gives this fan a contemporary look and makes it a popular choice among many users for its plain white finish.
This fan also contains a light, which fits brilliantly with the structure of the fan.
It's worthwhile to note that the fan's usage on raked walls differs based on the control method. It is appropriate for up to 24 degrees if placed under direct control, but only suitable for up to 12 degrees with a remote option.
Key features
Install Location: Indoor
Blade Span: 52 inch (132 cm),
Motor Type: AC
Operation: Remote control
Summer/Winter Use: Reversible from Motor
Ceiling to Blade Drop: 265mm
Suitable up to 12 degrees.
Integrated E27 light fitting
Claro Ceiling Fan
– With ABS blades, remote control and light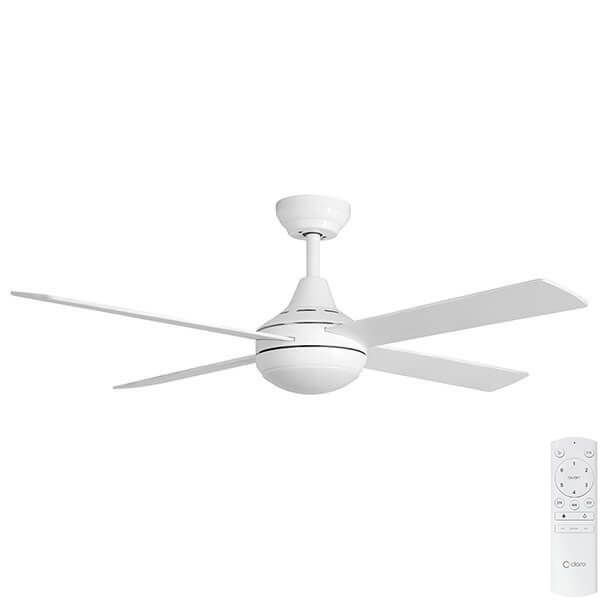 This Claro summer fan is a highly energy-efficient device that is equipped with remote control features and integrates a traditional four-blade fan design with outstanding functionality.
How come? Simply because you can place this ceiling fan in both interior and exterior spaces.
Another great feature of, the Claro is that it's perfectly compatible with extreme climates kudos to its four special ABS synthetic blades incorporating 48′′ (122cm).
Key features
Popular classic design that is ideal for most households
Ceiling fan at a great price
comes up with a 6-speed remote
The timer function is accessible by small (2hr/4hr/6hr)
Eagle Ceiling Fan
– Money value ceiling fan with remote controll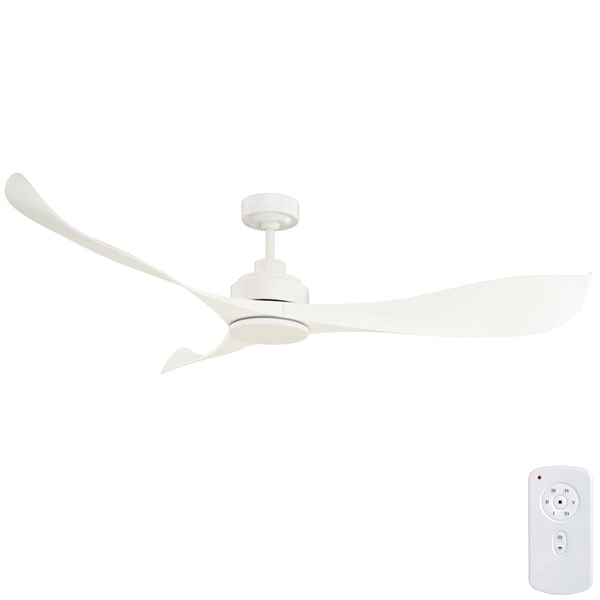 Are you looking for real value-for-money?
But also want a remote-controlled ceiling fan? Check out the Eagle ceiling fan perfect for any Australian household.
Why? Because it has an energy-efficient 35W DC motor, a 55′′ blade span, and a modern design.
What's more, the remote works seamlessly with the fan to adjust between the six configurable speeds and it also allows users to easily change the fan for summer/winter use.
Besides, with a 55inch diameter, the Eagle is a huge fan ideal for large rooms.
Key features:
Location: Indoor
Motor Colour: White
Its Blade Colour: White
Material: ABS Plastic
Blade Span (Diameter): 55″ (140cm)
Light: 12w LED (4000k),
Operation: Remote Control
Fanco Ceiling Fan
– With Remote and handcrafted timber blades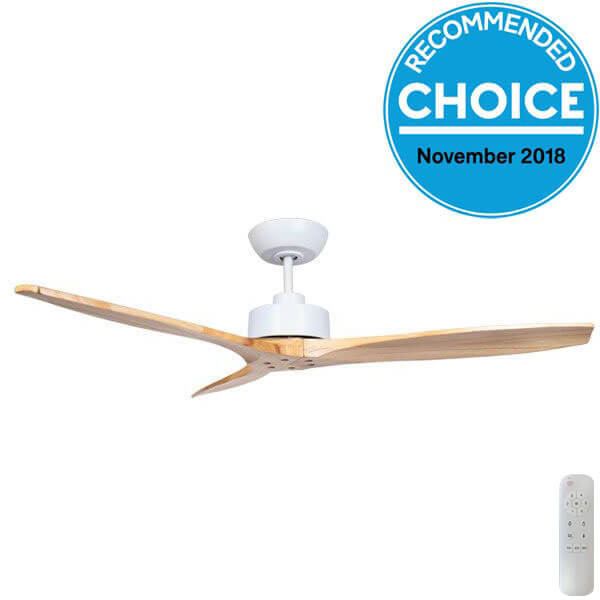 The Fanco wynd fan is the most famous for its visual appeal, sleek design, and futuristic concept for two main reasons. First, it features Wynd's handmade timber blades that streamline ideally with the overall shape.
Second, the instinctual wooden edges around the blades provide lighter colours to interior spaces and shine like diamonds, giving a very elegant optical finish.
In brief, it is an aesthetic and visually appealing machine that utilizes superior and efficient technology.
Key features
Six-speed settings
Aerodynamic blades
Energy-efficient DC motor
Remote control availability
Quiet performance
How to choose the best ceiling fan for your room
---
Ceiling fans are a good way of bringing ambiance to your room apart from their primary aim of cooling the room. Home décor is not limited to painting and other finishes, nor do ceiling fans.
You can play around with various items to bring forth your preference and taste in your room.
While getting to purchase a ceiling fan, here are some factors to consider as ceiling fans are of many varieties, sizes, shapes, and designs in the market.
Energy saving
With the cost of living rising daily, you do not want to increase your energy consumption, resulting in higher electricity bills. It is vital to go for energy-efficient ceilings to help you save on energy and money while enjoying the cool breeze.
Fan blade pitch and size
The size of your room will determine the type of fan to be installed; it is to ensure that air is well circulated in the room. Fan blades assess the amount of air circulating the room.
Fan blades have to be weighted and matched to avoid your fan wobbling. Fan blade pitch is usually between 12-15 degrees angle; fans with less than 12 degrees angle will not circulate air effectively and will be less efficient.
It simply translates to the more significant the degree angle of the blade, the more air circulation, and vice versa.
Budget and cost
Budgeting before making a purchase is essential as it enables you to avoid impulse buying and keep track of your money. Like any item you would budget for, ceiling fans are no different.
Consider budgeting depending on the type, size of the blade, and style you want in consideration of the size of your room.
There are a lot of ceiling fans in the market, and without proper budgeting, you may end up purchasing the wrong items on impulse.
Budgeting helps you keep track of the items you are purchasing, saves money, and gives you control of your money.
Accessories
If you want to have your fan as a decorative piece, you should go for the under-light ceiling fans. You can choose either classic or contemporary lights to compliment the look of your fan and that of your room.
Fans come with other features that should be put into consideration.
Smart home compatibility
New fans can be controlled by using applications on phones or tablets through smart home hubs. It allows customization of light settings and the speed of the fan.
They are also configured to automatically turn the fans based on room occupancy or time of day.
Remote controls
Ceiling fans now come with optional remote control. The remote allows controlling the speed and light setting. They often include a mounting frame to store the remote on the wall.
Wall switches
It allows for simple on/off operation, with speed set by the pull chain off the motor. It also allows the ability to integrate with innovative home systems or be powered by sensor plates that detect movement in the room.
Pull chains
It allows an individual to reach out to the chain attached to the motor causing the ability to change the fan's speed. They are often linked to the fans, even if other ways can control them.
Motor
The motor's primary function is to produce quiet operation while the blades rotate for air movement.
High-quality motors with heavy-duty windings and sealed bearings that are lubricated are silent and do not produce noise.
Imagine purchasing a fan, and instead of bringing the cooling effect, all you hear are noises; it can be annoying. Ensure to check on the motor before purchase.
They are designed to work flawlessly for a more extended period; they should be long-lasting.
Ceiling fans are capable of changing the ambiance of your room. Bring out your room's sophisticated and aesthetic look by purchasing the best ceiling fan.
Frequently Asked Questions about remote controlled ceiling fans
---
1. Are remote control ceiling fans more expensive than traditional fans?
Not always. People do think that remote control fans are always more expensive than traditional fans but you will find so many remote control fans even cheaper than traditional fans. The credit goes to the evolving market competition. Companies are developing products with the addition of new features while minimizing the product price. You can even find cheaper and budget-friendly remote control fans as per your needs.
2. Do I need a wall switch for remote control ceiling fans?
Yes! All remote control ceiling fans need a wall switch for their operation. This is because the actual driving energy for the fan comes from electricity. For that, you need to have a wall switch and an electrical connection for the fan. The remote control feature is just there for labor-free operation and control of the fan.
3. Can remote control ceiling fans be controlled with smartphones too?
Yes! If your remote control ceiling fan has the option of smart controls, then you can control it with the smartphone too. With smart control features, you can use smartphone apps to operate and control your ceiling fan. You can even control them remotely by using such apps and connectivity features as wifi and Bluetooth.
4. Can I use remote control ceiling fans for outdoor use too?
You can definitely use remote control ceiling fans for outdoor usage. In fact, many remote control ceiling fans are a great fit for outdoor usage. However, you must analyze the built quality and features of the product if you intend to use it outdoor. Make sure to prefer such products that have durable strong construction and resist rusting amid harsh outdoor environment.
5. Is there any warranty for remote control ceiling fans?
Yes! Almost every remote control ceiling fan comes with a manufacturer's warranty. The duration of the warranty depends on the product manufacturer. The warranty period may range from 1 year, 2 years, or even more than 5 years. The warranty type varies too as some products come with a replacement warranty while many others offer free or discounted post-purchase maintenance only.