Not sure where to go to know more about reviews on solar panels in Australia?
In this blog, the different types of available solar panels available at the time of writing will be discussed whilst highlighting their features & specifications and their pros & cons.
Have you ever heard that Solar energy is renewable?
Indeed, that is true!
The sunlight is a non-depleting, sustainable, and environmentally safe energy source. Perfect for the environment and value for money.
How so? Simple! Solar panels use solar energy.
This blog will be highly beneficial to the homeowners who have concerns about growing electricity costs and want to reduce their electricity bills. Before you install a solar photovoltaic (PV) system on your roof, here's what you should know.
Choosing the best solar panel for a household can potentially improve the overall quality of your home and value for money. For many, adopting a residential solar energy system can be a wise decision.
It can save a lot of money.
However there are a lot of factors to take into account for both residential spaces, such as the electrical, mechanical, financial, environmental, and customer-related factors are significant concerns for big corporations-
On the other hand, payment plans, overall size, installation options, and reliability of the system are essential factors among households.
It would help significantly to consider a few essential factors before buying solar panels.
Starting with the more nitty-gritty technical details, which are best known as they are at a basic level essential to understand prior to installing any solar panels.
A grid-connected solar power system has two essential elements: solar panels that generate electricity from sunlight and inverters that convert the electricity into a form ready for your home use.
Some come with a monitoring system that allows you to know how much energy you're generating and consuming.
Although solar batteries have yet to enter the mainstream market, the announcement of Tesla's Home battery and other technologies pushes homeowners to add a battery to existing systems.
In addition, some important points to raise when understanding what to look out for and know include knowing that the overall efficiency of solar panels in the industry averages approximately 16/18%.
Ensure that you determine the solar panel's warranty and compare it against the industry average of 10/25 years.
Determine the overall costs and installation options, compare this cost with the efficiency of the overall technology available and provided.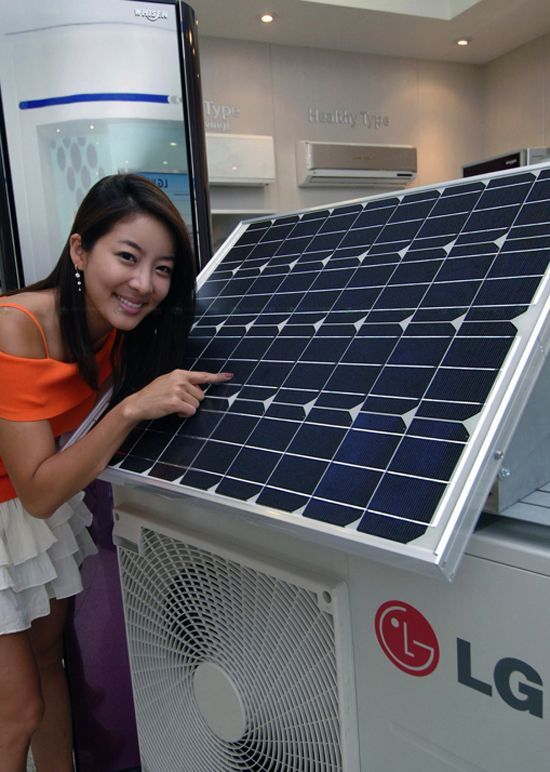 You may be eligible for a DISCOUNTED solar system installed on your home. You will need to meet specific criteria and reside in an eligible location.
Am I eligible?
---
Are solar panels manufactured in Australia?
The Australian solar market is promising, and some of the manufacturers currently operating in the country are world-renowned.
Below are some of the best' value' solar panel manufacturers in Australia.
Trina Solar, Jinko Solar, and Canadian Solar are among the oldest and most well-known producers. However, LONGi Solar has recently overtaken Trina Solar as the world's largest monocrystalline cell manufacturer by sales.
How much does a good solar panel cost in Australia?
In Australia, solar panels cost approximately $5,250. After the government subsidy, this is the cost for the most common size (5kWh).
Your household's size and overall energy use will decide what solar panel system works best for you.
Solar panels cost $4,633 on average to deploy. The actual selling price range is $2,909 to $5,810, covering the range of different energy output systems from 1.5kWh to 6kWh solar panel systems.
The reliability and overall built quality are subject to a specific manufacturer. This would also be covered by certain incentives by local government schemes for energy saving that may assist in reducing such costs as well.
What should you check when buying a solar panel?
Regardless of your initial goal for installing solar panels is for energy saving, financial reasons or for the environment and to assist in reducing hazardous pollutants in the air, making the shift to renewable energy such as solar power will offer many benefits both in the short term and long term.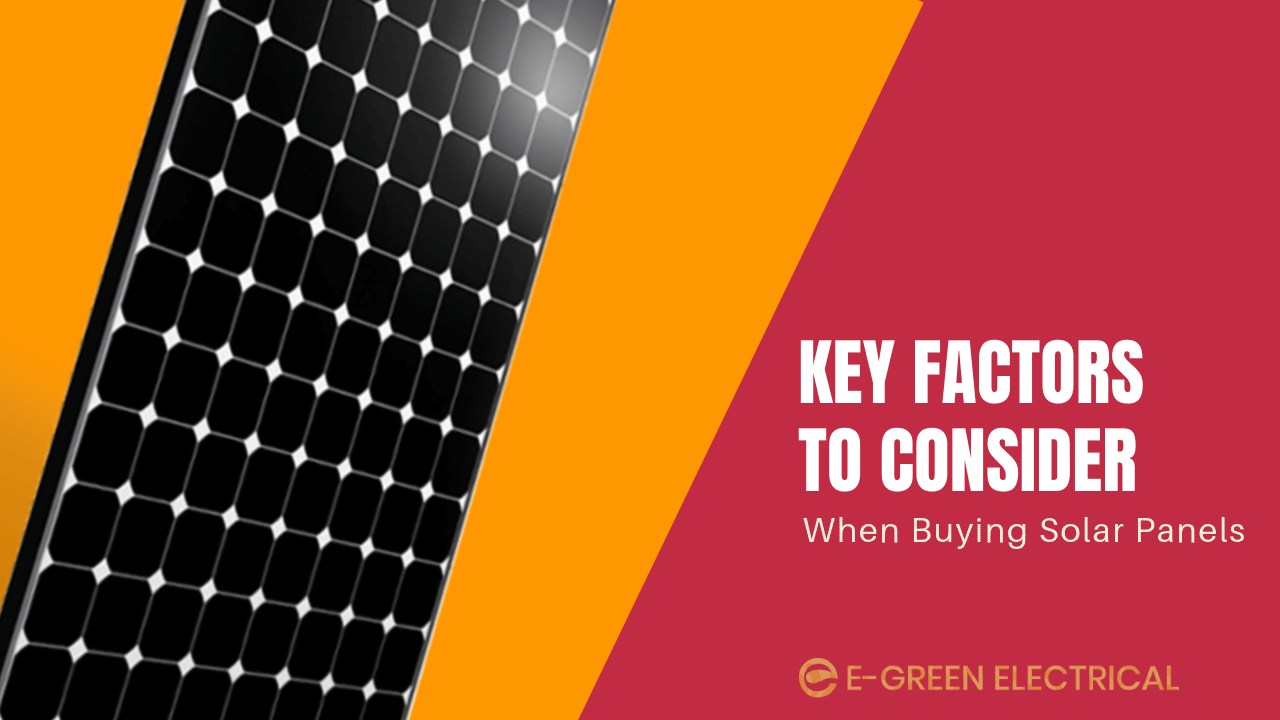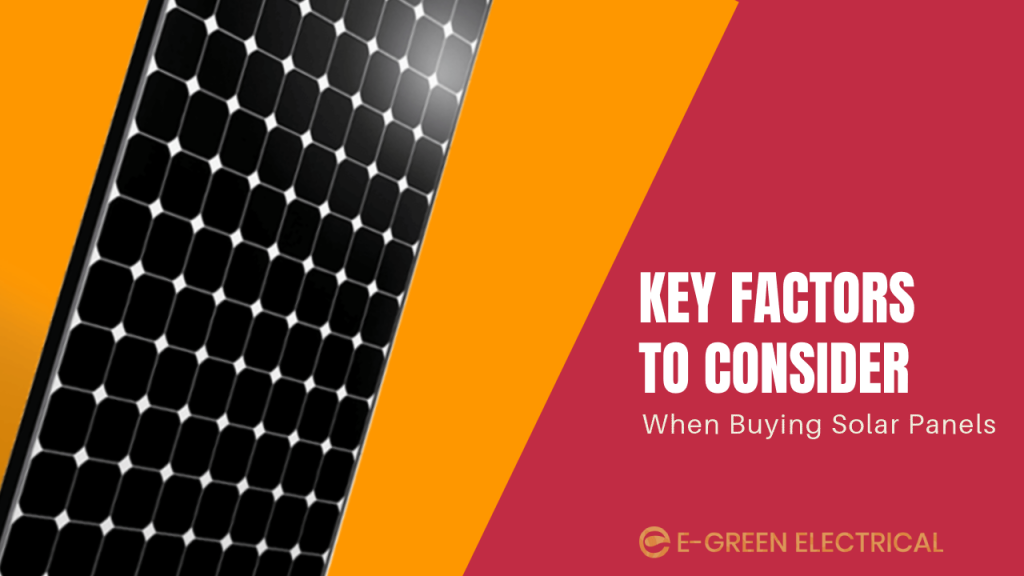 Companies offer a variety of options to remain trendy in the market. There are two recent shifts that the industry has witnessed. First, companies are introducing new emerging solar technologies.
Second, the overall cost is declining because of competition in the market. Therefore, you'll observe that many companies strive for attention.
Due to the advancements in renewable energy technology, costs to manufacture and produce better solar panels are also helping reduce costs.
Well, what must you be checking when buying a solar panel in Australia?
As an expert in the energy efficiency space, including renewable energy, green energy, and solar technology, we got your back!
To help you make a solid decision before you buy a solar panel for your household or any commercial space, here are some things you must check!
The size of solar panel:
The first thing to consider is the size and compatibility of a solar panel. Because Australia is in the southern hemisphere, experts also recommend putting all solar panels at a north-facing angle.
Therefore, you must consider using a rooftop size that satisfies the angle recommendations and size requirements to save more for you.
A solar panel size no less than 5kW is a good starting point to install. However, the new sweet spot of a 6,6kW system with a 5kW inverter is a great alternative.
The cost of a 5kW panel differs depending on where you live, but you must plan between $5,000 and $8,000 for a quality, durable, and long-lasting solar panel, including the installation costs.
In addition, experts advise choosing a more significant system size than you may need.
Because as long as you can afford the initial expense and have the required roof space. The following are the main reasons for this:
Higher feed-in tariffs
Larger systems have a lower cost.
Cost vs. value of more kWs: faster payback
Future storage and usage planning
---
The amount of electricity used during the day determines the size of the solar panel system (Expert Opinion):
Each day, the average Australian household uses 18 kWh of electricity. You may need a 5kW solar panel for a house in Adelaide to produce this amount of power.
Nevertheless, installing such an extensive system is futile if the house only consumes 40% of its power during the daytime.
A setup that produces an average of 7.2kW (40 per cent x 18 kW) of energy per day will suffice in this scenario. As a result, a 3kW strategy can be the most cost-effective choice.
Efficiency of solar panel:
The second most crucial factor that you may want to check is the efficiency of the solar panels.
When purchasing solar panels in Australia and in general, the efficiency of the panels is a significant determinant.
Simply, it determines how well a solar panel can turn energy input or sunlight into energy output or electricity
The higher the performance, the more effective the solar panel would be to charge their solar batteries quicker. Higher speed translates to more power even when the sun isn't shining brightly.
Do you desire your panels to produce more energy? Of course, yes! So, how would you determine what solar panel to use depending on efficiency?
A typical panel efficiency should be around 15%–16%, where something between 17%–19% means slightly high, however, 20% efficiency is ideal.
Durability of a solar panel:
The third factor that you must check when buying the best solar panel for your household or any other space, especially home, is "durability" and it can also be referred to as longevity or even a warranty for a product replacement.
Solar panel durability or lifespan is essential for various reasons, including indicating the maker's trust in its product. Since solar panels with such an excellent reputation will go with a 25-year performance warranty.
Thus, this 25-year warranty duration covers all of our key modules that I have listed with crucial characteristics.
Therefore, it's necessary to remember that warranties are only valid for as long as the business is in operation.
But, it's yet another rationale to go for an excellently reputable brand (such as the ones mentioned previously of the solar panel unit rather than a minimal, obscure brand that might perish suddenly especially considering the high costs to replace and maintain them if there are constant issues.
Warranty periods (detailed overview) for an Australian buyer:
It's also vital to go with a solar panel that has a more extended warranty period.
And this consideration is essential, especially for a household buyer, so that they can choose a solar panel that offers a more extended service warranty as many panel companies make a 10-year warranty on average.
More recently, a 12-year warranty has become more common.
There are a few companies that promise 20 years or more but they are uncommon. Regardless, however, it is important to also verify that your solar panels come with a performance warranty.
For example, if your solar panels have an estimated 20% efficiency and a max output power of 400W. In reality, it will have a minimum efficiency of around 16%.
This means that the panel will produce a peak output power of 320 watts at its minimum efficiency.
Therefore, you can use it as a substitute if your energy use is less than this. Solar panels will also have a performance warranty of 20 to 25 to even 30 years.
Note
Even if you're reluctant to buy solar panels straight from the factory, still, you'll choose a technician and retailer. So, we must recommend going with one that provides your installation option to a service agent.
Further, if you run into difficulty, the time it would take to resolve it will be far quicker.
To summarise, when purchasing solar panels, please ensure size, durability, efficiency, and warranty are altogether known in order to ensure you pick the best suited for your property.
The top-end solar brands in Australia:
Do people often ask what solar brand they should purchase? It is a valid question for someone going to install a long-lasting, high-performing solar energy system.
While purchasing solar for your home or business, finding reputable brands is only part of the equation.
Another important aspect that can be often overlooked entails ensuring that the system is deployed correctly. It's a night and day mark of a good and terrible solar installation. Kindly don't scrimp on the setup.
LG Solar
LG Solar is an LG Electronics division, a subsidiary of LG, a South Korean conglomerate. LG Solar offers three solar panel systems: "NeON 2, NeON R, and Mono X Plus".
Sunpower
SunPower is an American company that manufactures solar panels via its affiliate Maxeon Solar Technologies. It is one of the world's oldest panel manufacturers, having been in business for the last 35 years.
REC
Norway founded the REC company in 1996, and it manufactures all of its products in Singapore. REC was a forerunner in half-cut (also known as split-cell) solar panels and provided numerous versions in Australia.
Trinasolar
Trina Solar is a prominent Chinese solar panel company with a long history in Australia and a proven record for honouring warranties.
JinKo Solar
Another prominent Chinese panel producer with a long history of serving Australian customers and contractors is Jinko Solar.
LONGI
Longi is yet another substantial Chinese solar manufacturer. The company manufactures mono silicon in addition to panels.
They only started selling in full in Australia in 2017, so they might not have the same proven record as Jinko and Trina in Australia, although they've been effective thus far, garnering them the bronze medal.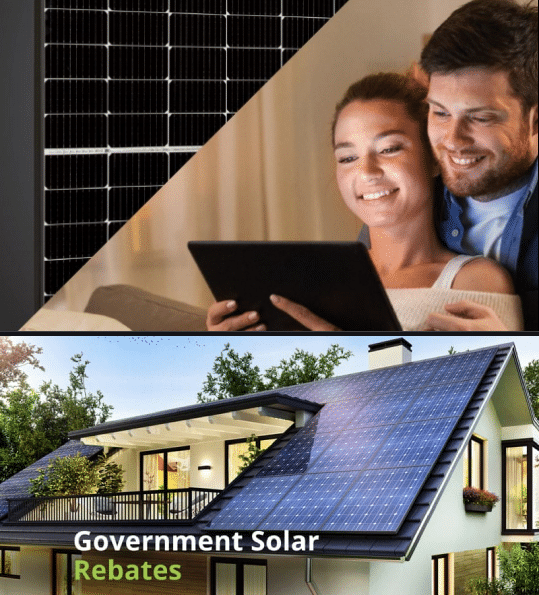 GET SOLAR REBATES
We help you receive a solar rebate by claiming the Small-scale Technology Certificates (STCs).
This scheme enables you to save a lot of money in the installation of solar energy.
---
Top 10 best solar panel to buy in Australia:
I have ranked these models randomly, and it has nothing to do with their position in the market or quality. Most of these panels are of superior quality.
Additionally, many credible studies ranked them likewise, which I have summarised hereafter extensive research.
1. LG solar panels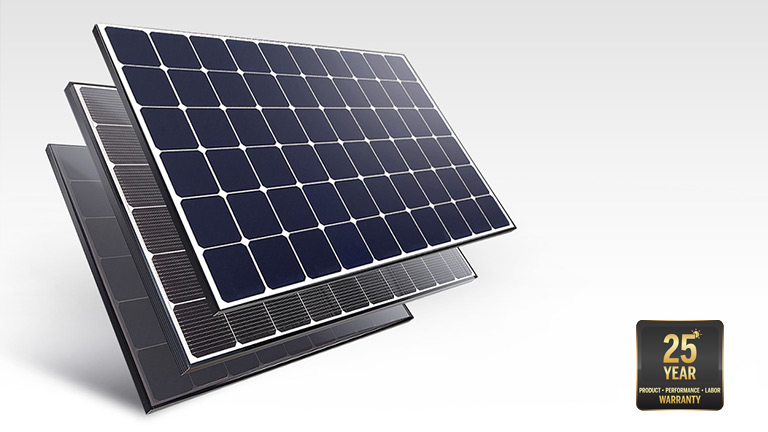 There is no way you haven't heard of this technological veteran, and their solar panels are, without a doubt, technical masterpieces.
LG solar panels have had an efficiency rate of up to 22%, which places them on par with leading companies; in fact, they are among the top market leaders in the space.
Additionally, the brand reputation is incredible as they remain world-famous at all times.
Top picks:
LG Neon 2 (bifacial)
LG Mono X plus
LG Neon R
Pros
LG's cello technology is groundbreaking. It primarily includes n-type solar cells.
Impressive Warranty
Tier 1 company
Highly efficient
High product rating
Cons
2. LONGI solar panels


Famous for its energy-efficient technology and reasonable cost, this company has garnered a high reputation in Australia.
Some solar modules have used a wonderful mix of PERC (Passivated Emitter and Rear Contact) innovation and bifacial technology.
Which dramatically increases their efficiency rates. Solar cells using the PERC technique can generate 6 to 12 percent more energy than traditional models.
The bifacial technology means that perhaps the bottom half of the solar panels will remain transparent.
Top picks:
LONGi LR4-72HPH (Mono)
LONGi LR4-60HPB (All Black) Mono
LONGi LR4-72HBD (Bifacial)
Pros

:
You may pick between PERC and bifacial cells, both effective at retaining reflecting light and contemporary technology.
Neither of the solar panels had a peak panel efficiency of less than 19.2 percent.
Leading company in the solar market
Cost-effective
Cons

:
From the second year of your purchase onwards, you may lose 0.55 percent efficiency annually.
3. JINKO solar panels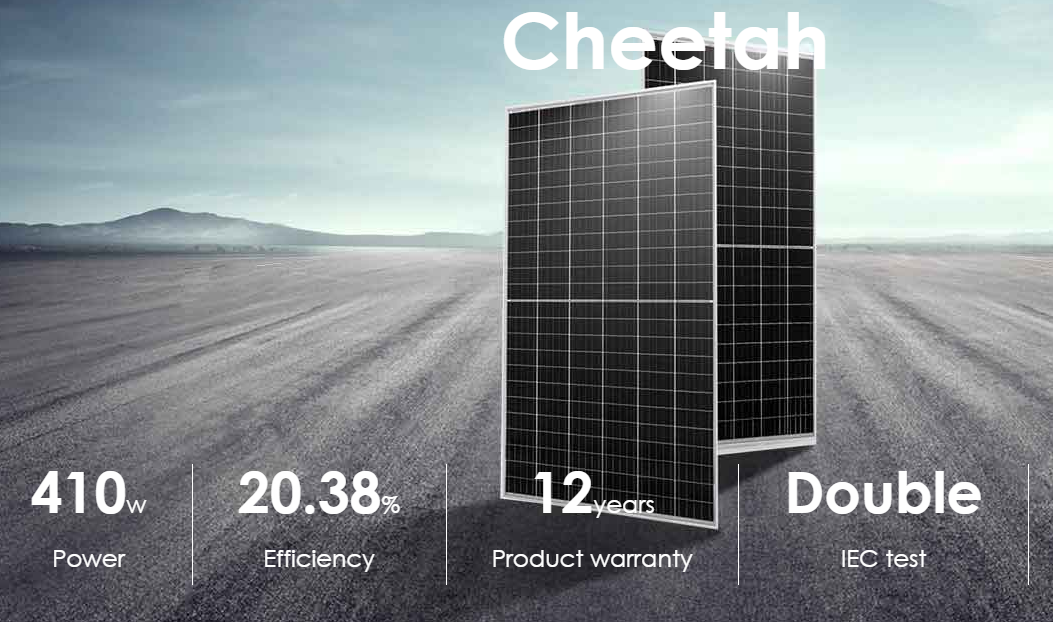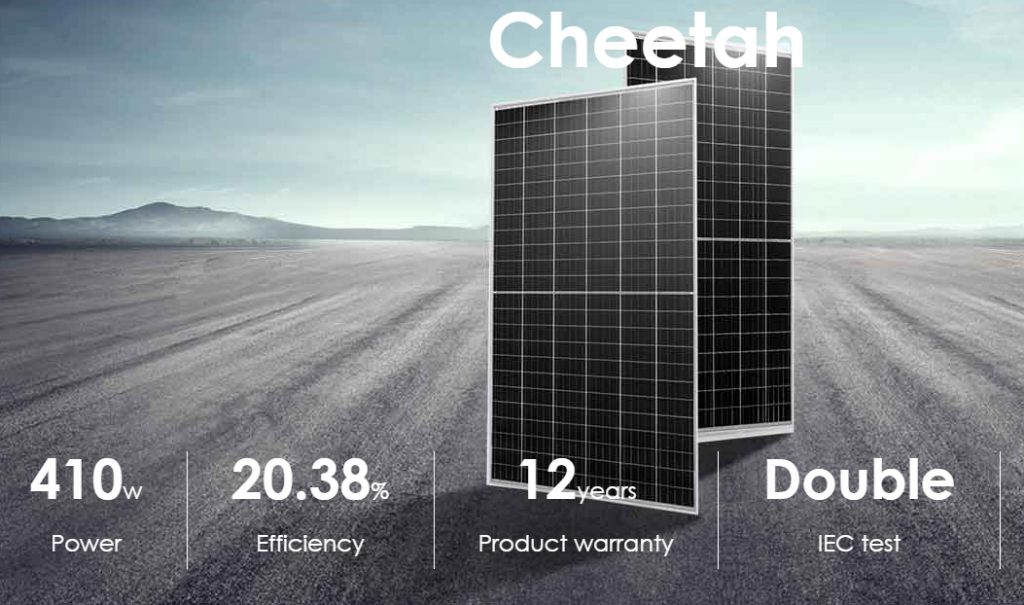 Jinko's Cheetah Mono PERC Module has the highest panel efficiency, up to 20.45 percent. You have the option of selecting from a range of solar panels, along with more premium N-type panels or less costly P-type panels.
This company offers a wide range of efficient monocrystalline panels and less efficient polycrystalline panels.
Top picks:
New Cheetah Series
Tiger Series
Pros:
Highly Efficient Models
Budget Friendly
Cons:
4. SUNPOWER solar panels


They utilize IBC Solar Cell Technology, which would be yet another efficient technology.
Interdigitated Back Contact (IBC) is a type of solar cell that converts energy from the cell via the back contact instead of the front.
Unlike other systems, this one allows the whole frontal section of the solar cell to function as a sunlight-absorbing container without losing any space.
This kind of technology is exceptional, and no other brand has offered it yet as of writing. SunPower's trademark Maxeon Cells are certainly worth mentioning as they're a state-of-the-art technology as well.
The Maxeon solar cell is a brilliant innovation that drastically reduces shade issues for SunPower solar cells. It also allows the silicon layer to sit on top with no copper cable disruption.
Top picks:
Pros:
Outstanding efficiency rate 22.6%
Incredible warranty
Tier 1 rank
Cons:
SunPower's only drawback is its high cost.
5. TRINA solar panels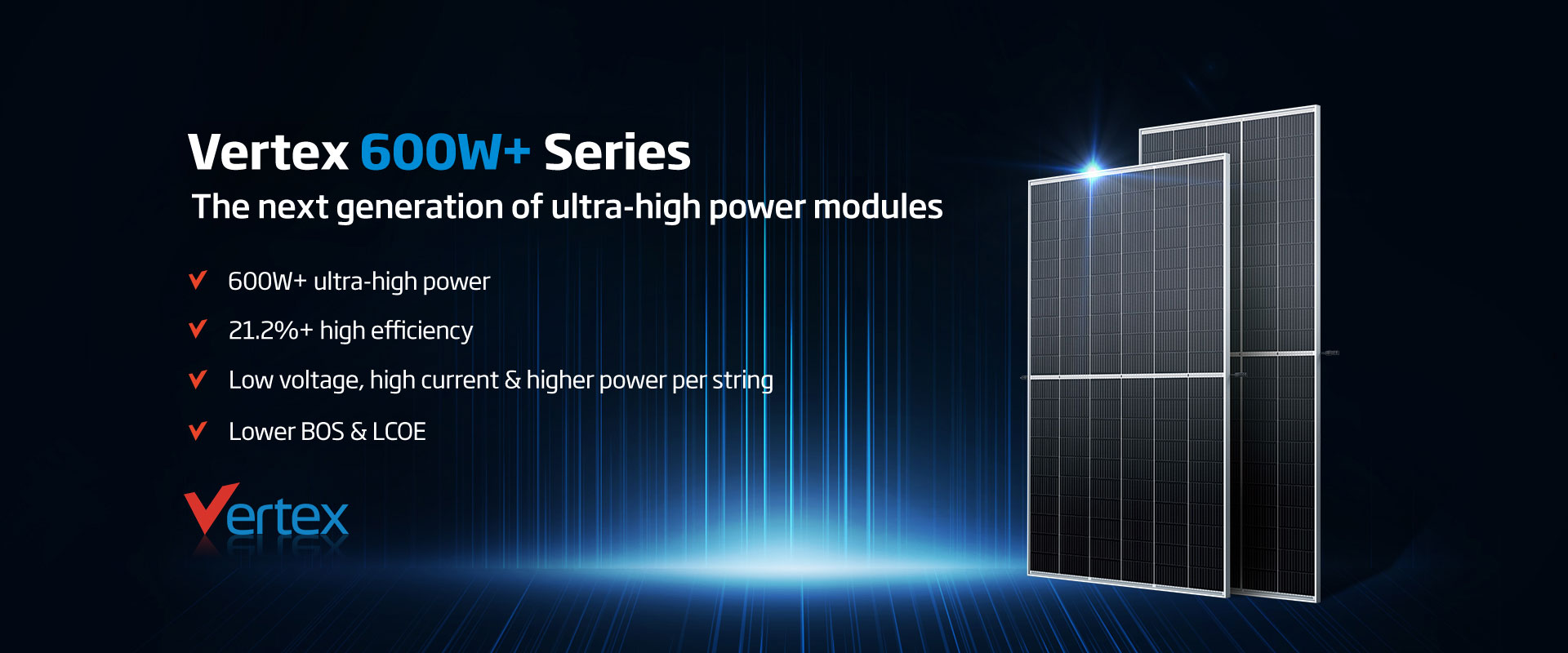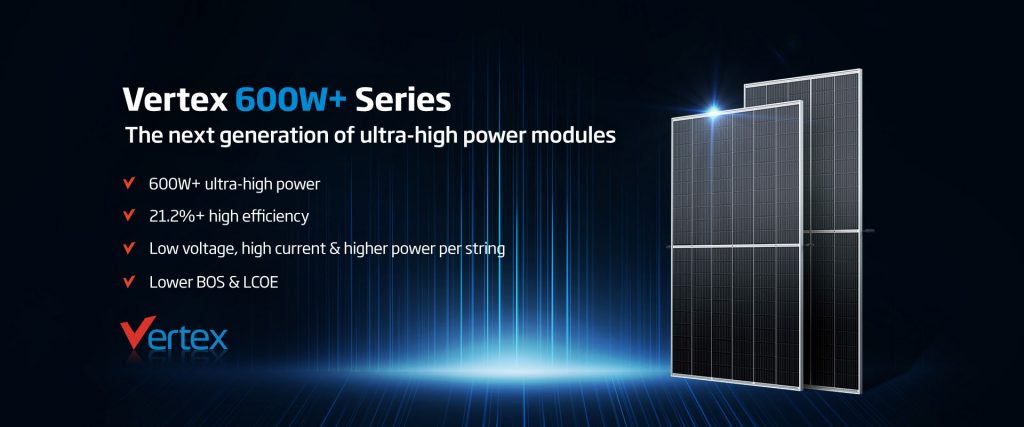 Trina uses the multi-busbars (MBB) technique which helps reduce resistive losses. Trina also has dual-glass panels specifically designed to minimize UV ageing, panel power degradation, and rusting.
You have a range of options to pick here, and the bulk of such panels are accessible on the Marketplace. Hence, I can honestly recommend this brand based on its innovative technologies.
Top picks:
Trina Solar Vertex Series
TallMAX M Series
Honey M Series
Pros:
The majority of Trina solar panels are budget-friendly; the majority of the people can purchase them without compromising quality.
Panels that are monocrystalline and multicrystalline
Excellent warranty
Cons:
Initially, there was a quality concern of degradation.
---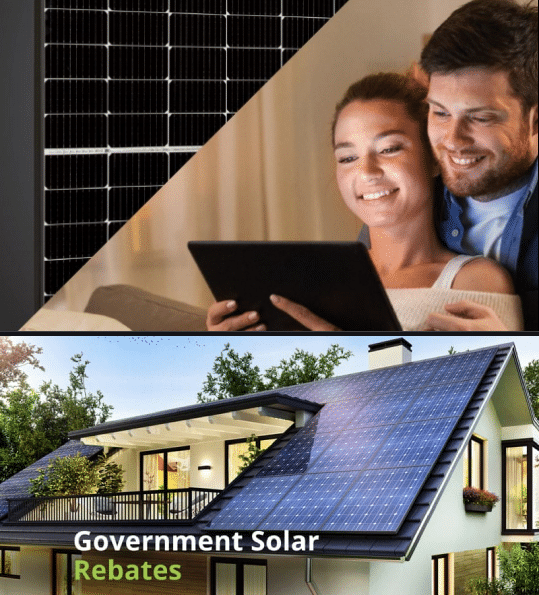 GET SOLAR REBATES
We help you receive a solar rebate by claiming the Small-scale Technology Certificates (STCs).
This scheme enables you to save a lot of money in the installation of solar energy.
---
6. REC solar panels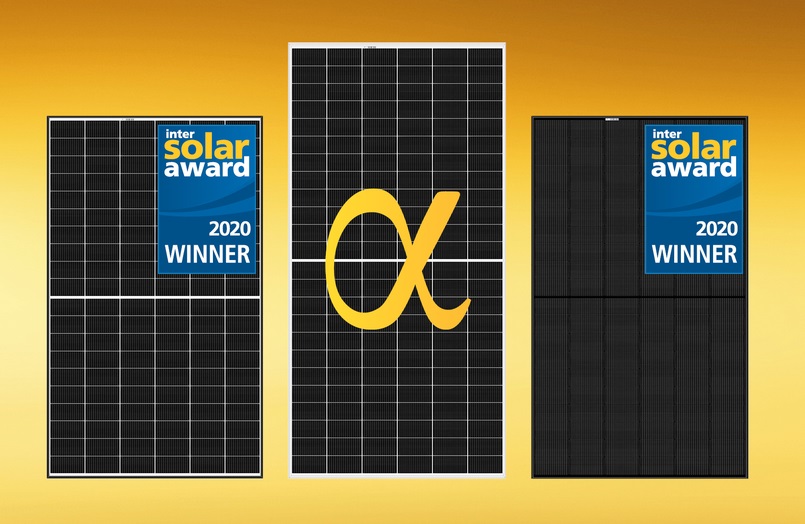 REC panels have performed consistently well in the internationally acclaimed DNV-GL solar module test program.
The Rec TwinPeak modules are among the best performers based on DNV-GL test results, which perform better than P-type, N-type solar cells that also use Rec solar panel modules.
To sum up, Rec integrates innovative quality into their solar panels that others may fail to do successfully and efficiently at times.
Moreso, Rec solar panels are incredibly efficient, with a maximum performance of 21.7 percent for their Rec Alpha series, one of their most famous models.
Top picks:
Rec alphα series
Rec n-peak series
Rec twin design technology
Pros

:
Outstanding efficiency rate
The majority of the models are N-type and monocrystalline, suggesting that they are top-of-the-line products.
Cons

:
7. CANADIAN Solar Panels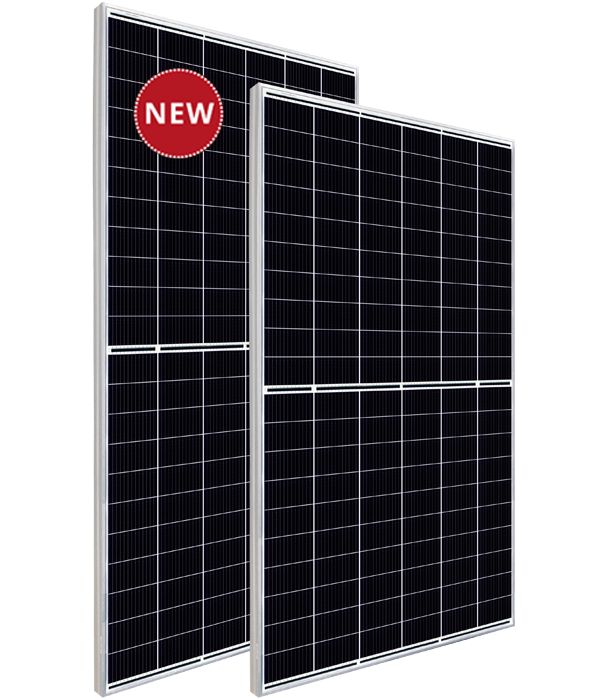 Canadian Solar is a well-known brand for those searching for solar panels at a lower cost with its own advantages.
Canadian Solar is a very famous brand in Australia, with remarkable cell technology and a reasonable panel efficiency rate. Their panel efficiency rate can go up to 19.91 percent.
Which isn't the highest we have seen so far however is still on the better end for the price.
The Split-cell technique is a standard technology that Canadian solar panels have to offer. Which, as I previously stated, are very affordable in comparison to other choices.
They additionally make a double-glass model that may considerably enhance the efficiency of solar. If you choose Canadian solar, you will get direct assistance from the Canadian Solar company.
In addition, to support from your installer, they have an office in Australia.
Top picks:
HiKu Series
All-Black Series
Ku Series
HiDM Series
Pros

:
Tier 1 performance
Reasonable cost
Offering dual-cell residential technology
Cons

:
Efficiency may decrease annually at the rate of 0.55%
8. SERAPHIM solar panels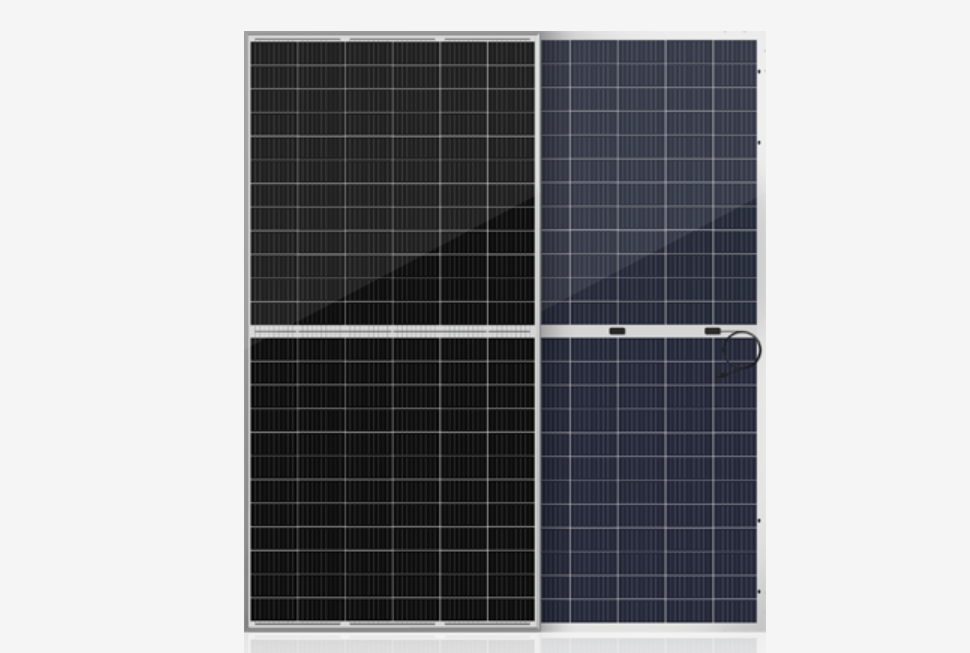 As some of you may know, I believe that a panel's efficiency (%) will be the first thing that decides how effective it is at its function; the higher the percentage, the more significant its role.
These are all the solar panels to look into as they have high efficiencies of approximately 22.3 percent. Seraphim is another Chinese solar panel producer.
That produces both monocrystalline and polycrystalline panels, which are both excellent. It has an annual production capacity to supply enough solar energy to most of the Australian roofs.
Seraphim passed the Thresher Test and proved its credibility. If a solar panel is tested in this and passes they are expected to last for a minimum of 25 years.
Unfortunately, the drawback is that they only provide a 10-year warranty, which would seem on the shorter side and considering their track history, but there is an opportunity to extend this further through PowerGuard.
Top picks:
The S2 Series (Bifacial)
The S3 Series (Bifacial)
Pros

:
Tier one rank
High panel efficiency
Excellent ROI (return on investment)
Cons

:
Do not have an office in Australia
9. SUNTECH solar panels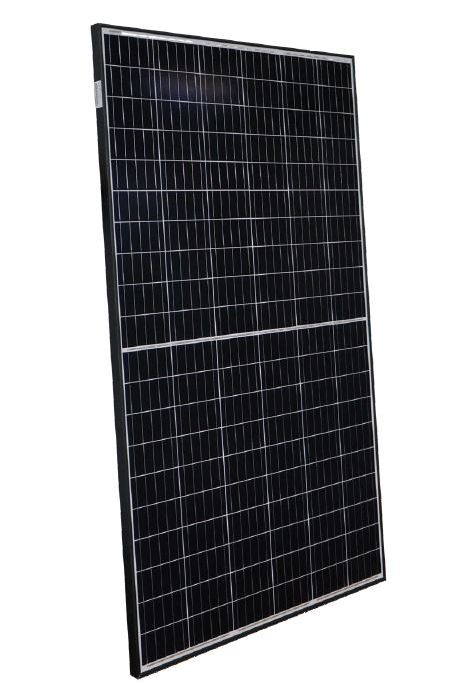 Suntech is a promising company in Australia, trying hard to deliver quality products. I am positive that this is the case. Let's have a look at the figures: Suntech's highest solar panel efficiency is 18.4 %.
They do offer 12-year manufacturing guarantees as well as a 25-year performance warranty. Do you want to reap the benefits of your government's solar incentive program?
Since CEC has authorized Suntech. They have an office in Chatswood, South Wales, Australia.
Top picks:
Superpoly_STP300
HiPower_STP370S
Full-Black-STP360S
Pros

:
It has a low-cost option for those looking to decrease their energy bills on a tight budget.
Can take the wind and snow in light to medium conditions.
Cons

:
Lower efficiency compared to the other aforementioned companies however the initial cost is lower to make up for this.
10. Q CELLS solar panels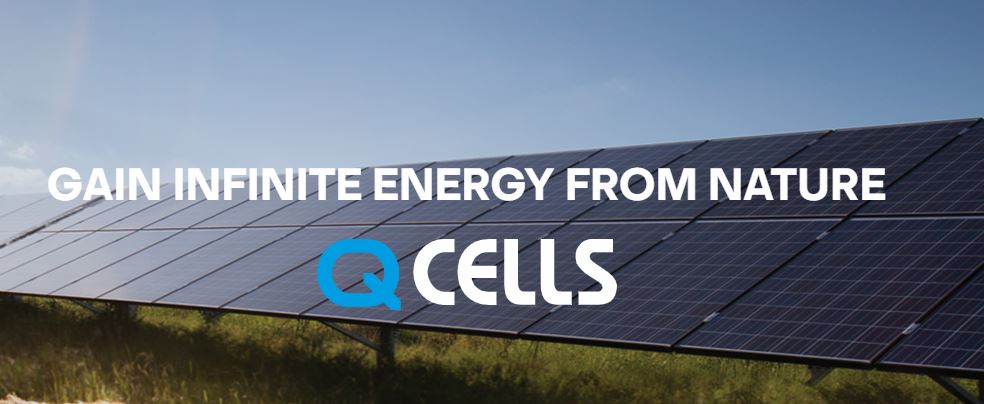 Hanwha Q Cells, or simply Q Cells, is a major South Korean multinational company located in Seoul.
Germany was established as a solar start-up company back in 1999, but in 2012 Hanwha Group purchased it, a prominent South Korean chemical corporation.
The company's primary research centre is still in Germany, and they have production facilities in Malaysia, China, South Korea, and the United States.
Q Cells is a very well-known solar company that is one of several leading companies in technology and superior manufacturing technology.
They are pretty compelling. The company claims to offer panels efficiency of up to 21.2 percent.
Both South Korea and Germany have headquarters, this would further back they have received the best advice from both countries.
Top picks:
Peak Duo ML-G9+
Q Cells_Q.Maxx-G2_QD
Peak Duo-G6+
Pros

:
Anti-PID technology
Their patented Q.ANTUM technology
Cons

:
Best Solar Panels: Frequently Asked Questions
---
1. What are the economic advantages of solar energy?
Having solar panels on your house helps you save money on your electricity bills and prevents you from future power bills.
That amount you could save depends on your region's energy costs and solar regulations, but choosing solar is a good investment no matter where you live.
2. Are solar panels eco-friendly?
Solar energy, like much renewable energy, do have environmental benefits.
In addition, it keeps the environment a little safe from toxic chemicals such as sulphur and sulphur dioxide, which can be particularly hazardous.
3. Do my solar panels generate electricity even when the sun isn't shining?
The percentage of sunlight available determines the quantity of power your solar energy system can produce.
As a result, whenever the weather is cloudy, your solar panels will generate slightly less energy and no energy at night-time.
Solar is still a smart choice even if you live in a foggy city because of the increased energy costs and financial advantages.
4. Which country produces the highest-quality solar panels?
China is the country's biggest solar energy producer, with over 30.1 GW of PV capacity installed in 2019.
On the list of top solar manufacturers, the United States, India, Japan, and Vietnam follow in second and third, correspondingly.
5.Which solar panels should I choose for high temperatures?
For a hot climate or extreme temperatures, solar panels with a low temp characteristic are your best bet.
When the temperature rises a degree above the ideal temperature, which is 25 Celsius, the temperature coefficient is the amount by which the efficiency of solar panels decreases.
As a result, the solar cells with the lowest cell temperature are the best for extreme temps.
6. Mono or Poly: Which is better for solar panels?
Monocrystalline panels beat polycrystalline panels since they use silicon ingots instead of silicon bits. So, the conclusion is mono; mono is better, even though poly is less costly.