If you are living in NSW and you're looking to install a solar systems in your home or business, then you'll be happy to know that there are a number of solar rebates available to help reduce the cost of your solar panel installation.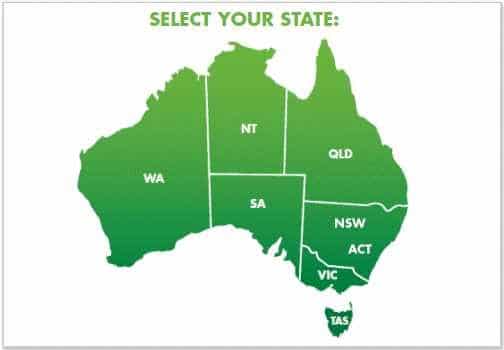 In this article, we will discuss what kind of solar rebates are available in NSW, who is eligible for them, and how they can help reduce your energy bills.
But before we start with the solar rebates, Let's look in to a few things you need to consider before investing in solar panels.
Do you have proper access to sunlight?
Are you planning to sell or lease your home?
Do you know a reputed and licensed solar installer?
Are you aware of the size of solar panel you need?
Is your roof suitable for rooftop solar panels?
Are you aware of the upfront cost?
An insight in to the NSW solar rebate
The NSW Solar Rebates is a great way for households to save on their energy costs. The rebate provides all households with a rebate on solar PV systems of any size.
This system can end up saving households up to $600 per year, as stated by the NSW government.
To be eligible must not have installed a solar PV system within the past 12 months.
How much is the NSW solar rebate?
The solar rebates provide all households with a heavily subsidized solar PV system.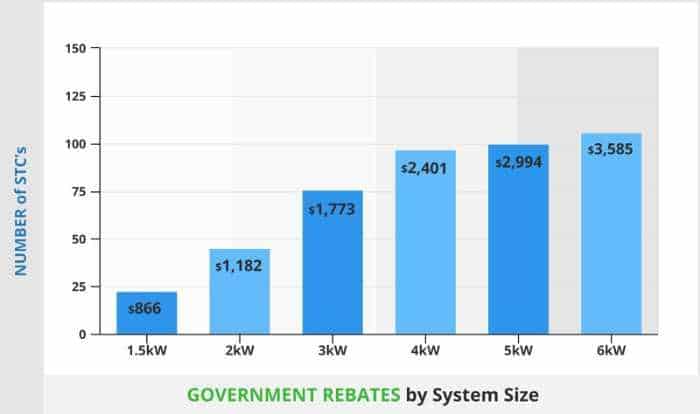 What is an STC rebate?
The Solar Rebate, also known as the Small-scale Technology Certificates (STCs) is a government initiative to promote the use of natural and sustainable energy sources.
The scheme offers a financial incentive for small businesses and households to install solar panels.
The Solar Rebate was introduced as part of the Australian Government's Renewable Energy Target, which aims to reduce greenhouse gas emissions.
The Solar Rebate has created a market for solar power systems, making it more affordable for Australians to switch to eco-friendly energy.
How do I claim my STC rebate NSW?

You can claim your STC rebate NSW by contacting your local solar installer.
If you are considering installing a solar power system, you may be eligible for the Solar Rebate. Contact your local solar installer to find out more.
Australian federal government solar rebate 2022
If you have installed solar panels in Australia, the government will automatically reimburse your solar installation costs for your installation up to 33%.
Australian governments have launched a solar rebate program titled Small Scale Renewable Energy Scheme.
Depending on the type of solar PV system installed in New South Wales, the number of STC awards can be different based on different factors.
In February 2022, STC prices will start at $43 per certificate. It's easy to do that.
The STC program: making solar cheaper
It provides incentives to businesses to invest in small-scale energy projects and generate jobs. The program aimed at encouraging Australian households to adopt energy-efficient technologies such as solar panels.
What's going on? Some of you might be familiar with small technology certificates, or SSCs. Think of these certificates as rebates to help offset the cost of your solar panels.
The number of STC you receive depends upon the amount of energy the solar panel system produces over its lifecycle. It also differs depending on system size and where you live.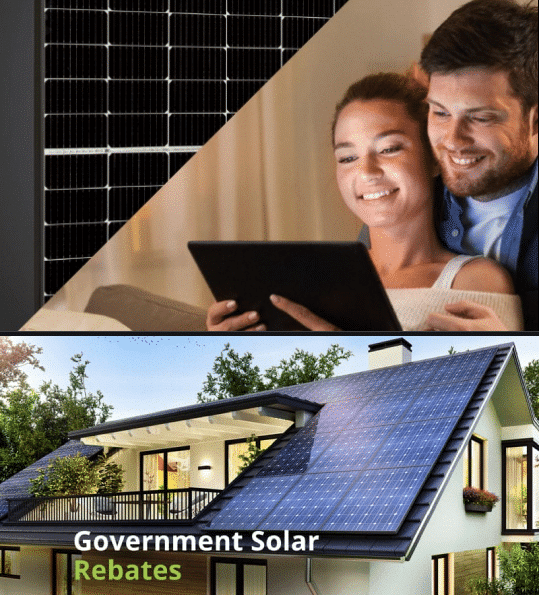 We help you receive a solar rebate by claiming the Small-scale Technology Certificates (STCs).
This scheme enables you to save a lot of money on the installation of solar energy.
An insight in to the NSW solar panels rebate
New South Wales Solar panel rebate program was launched in July 2018 to lower solar panel costs for homes.
This legislation promotes solar panels for homes in all states. The solar rebate program was developed by Environment Australia and the NSW government to increase renewable energy systems.
The program gives homeowners an upfront rebate of approximately $2,000 for the installation of solar panels.
The solar rebate scheme in NSW is free for anyone who lives or rents in New South Wales. The scheme demands that homeowners have a solar panel system installed by an installer.
How much money does solar save?

Typical Australian households spend 355 Australian dollars a month on electricity.
Even with an overall increase in spending in 2020, the numbers could still appear pretty high for poor-end households.
Installing solar panels will help you cut net power bills. In New South Wales, solar panel energy costs will be saved at 400 dollars /kWh. With the average 8kWh solar panel, you will save about $3000.
Furthermore, solar cells with batteries can completely eliminate grid electricity. Australian government Solar rebates schemes are meant to help with installation.
Tell me the solar rebate in 2022?
Depending on whether the solar module has an installed power source in NSW, the costs range from $6.10 for a watt.
This is much lower than 13c/kWh predicted. In some circumstances, your house can cost between five cents to 10 cents per Kilowatt or hour.
The subsidy will vary by house size, property location and types of renewable electricity systems installed. Home solar incentives will be calculated using shared scales.
This is based on the amount that your household generates using energy that is renewable, and how many battery-powered devices you use.
What solar rebates can NSW residents get?
The NSW Government has outlined a plan for net-zero emissions from 2020 to 2030 and a plan to create a net-zero emissions target.
This is a foundational measure to combat climate change in NSW. Installing PV batteries in the home will help them meet the goal, so there's a variety of funding incentives available.
2022 is the right time to invest in solar energy.
The various rebates, schemes and loan options available will allow you to dramatically reduce the costs for your installations.
The Rebate Scheme: This is the primary rebate offered by the NSW Government. The scheme provides a point of sale discount on the cost of solar PV systems.
The maximum amount that can be claimed is $2000.
The following government solar rebates and incentives are available in New South Wales (NSW), with more information on claiming them below:
Small-scale Technology Certificates (STCs)
Feed-in Tariff (FiT)
Empowering Homes – Solar Battery Loan Program
Solar For Low-Income Households
How do I claim government solar rebates?
You must decide which state of your rebate is in which you reside when claiming a solar rebate.
If you do it yourself you need to apply at the appropriate government office for this service. All residents of NSW can apply for a rebate, but some eligibility conditions need to be met.
How much power do solar panels use to generate electricity? The investment in batteries is crucial in determining the eligibility for solar credits.
How much is the rebate on a 10KW solar power system?
The rebate on the 10KW system in NSW costs $4774 according to the STC value of the NSW scheme.
This rebate is calculated on the basis that the solar installation is deemed to be valid for a period between 11 and 38.60.
For an exact figure as of now, you should talk to a company that you prefer. Calculating the STCs for a 10kw solar power plant will help to calculate its energy cost by using this formula: nominal solar wattage.
When installing 10K W solar systems, you might need an upgrade.
How do I apply for a government solar rebate?
It is possible to obtain renewable energy rebates from the government through the Internet by submitting an online form.
The second method that is preferred by most people entails giving the right to obtain an STC to your solar company. The buyer can then calculate the discount on the sale price.
Two ways solar panels can be installed are: state rebate schemes like the Renewable Power System rebate, an application process for these rebates can be found on the NSW Energy website.
To be eligible, the following criteria must be met
Currently receiving the low-income household rebate
Agree not to receive the rebate for ten years
Hold a valid Pensioner Concession Card or Department of Veterans' Affairs Gold Card
Own your house
Not already have a solar system
Live in one of the following regions:
Central Coast
North Coast
Sydney – South
Illawarra – Shoalhaven
South Coast
Is solar rebate reducing?
The solar rebate in NSW is unlikely to increase from the current policy.
The grant is now a minimum of $385 – $375 for each kW. This rebate will decrease from 2023 to 26 years. In 2021 this rebate will be reduced from $320 to $420 for 6.6kW systems.
Solar rebate is now available in NSW. The less money you receive for postponements the less money will be available.
Will the government pay for solar panels?
The NSW government will pay for a solar array for homes and small businesses.
This should make a big difference to the people installing solar power systems. You can still apply for federal subsidies by direct deposit online.
Other disbursements are also dependent on eligibility guidelines, like BTB guide credits.
Can I claim solar rebate more than once in NSW?
You may use this NSW rebate once in a lifetime. You may want to apply to get a second rebate if you are replacing an older Solar Energy System at your home.
Looking to make the switch to renewable energy?
E-Green Electrical is one of the best local Solar installers in NSW. With a passion for quality service and environmental sustainability, E-Green Electrical is driven in making a positive difference using solar technology.
The NSW government solar rebate can offer financial benefits – so why not invest in renewable energy?
Not only will your bank account look healthier, but you will be doing wonders for the environment. Contact E-Green Electrical today and make the switch to renewable energy!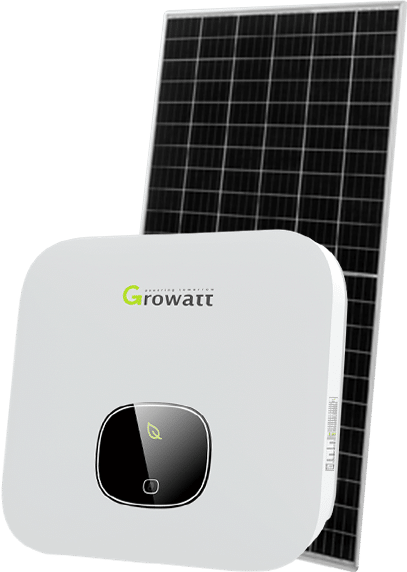 Frequently Asked Question
---
Can I get free solar panels from the government?
While there is no program currently in place that can provide free solar panels to residents of NSW, there are a number of rebates and incentives that can help offset the cost of solar panel installation.
The federal government offers a rebate of up to 50% of the cost of installation, and many local governments also offer rebates and other incentives. As a result, it is possible to significantly reduce the cost of solar panel installation by taking advantage of these programs.
In addition, many utility companies offer discounts for customers who install solar panels, further reducing the cost of going solar. As the cost of solar panel installation continues to fall, more and more people are taking advantage of this technology to save money on their energy bills.
Is it worth installing a solar panel in NSW?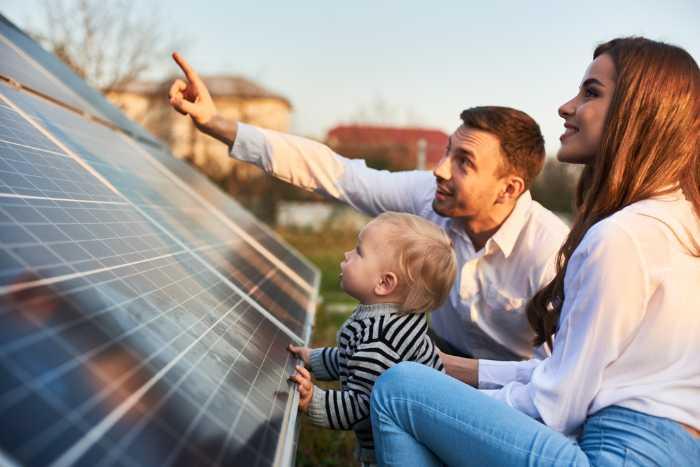 The NSW solar rebate, combined with the federal government rebate and other incentives, makes solar panel installation a very attractive proposition for many homeowners.
In addition, the cost of solar panel installation has fallen significantly in recent years, making it more affordable than ever. As a result, installing solar panels is an excellent way to save money on your energy bills.
Is it compulsory to have solar batteries?
No, solar batteries are not compulsory in NSW. However, they can be a worthwhile investment as they allow you to store energy generated by your solar panels and use it at night or during power outages.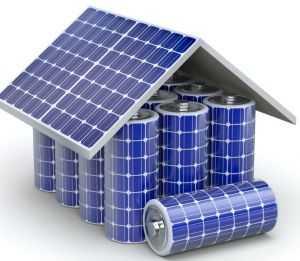 Solar batteries can also help you to maximise the savings you make by reducing your reliance on the grid. If you are considering installing solar batteries, be sure to speak to a qualified installer to find out if they are right for you.
E-Green Electrical is an NSW-based company that provides solar panel installation services and also offers a free consultation to help you determine which solar is right for you.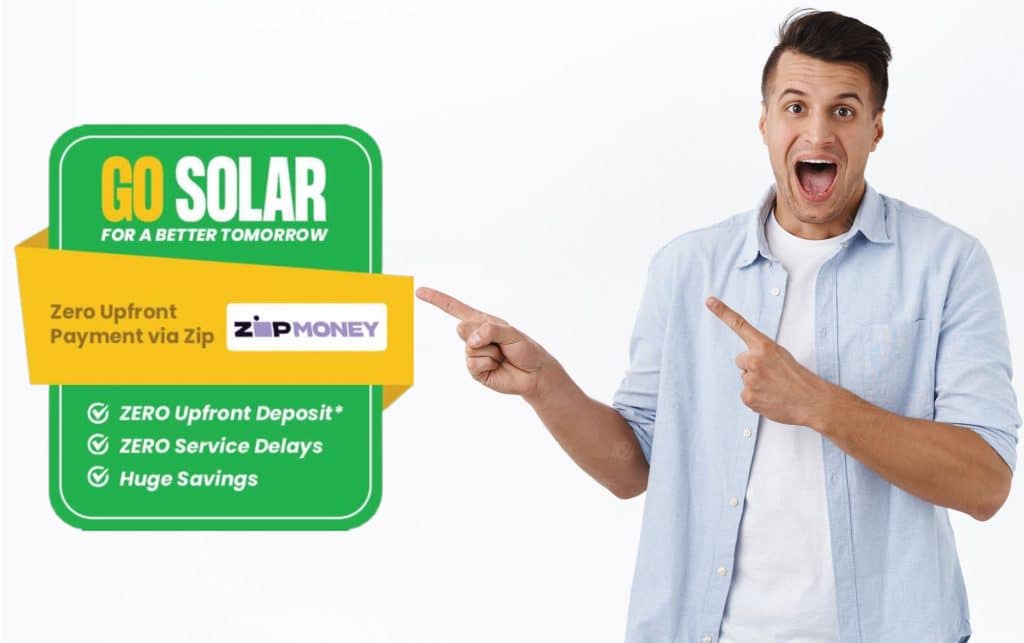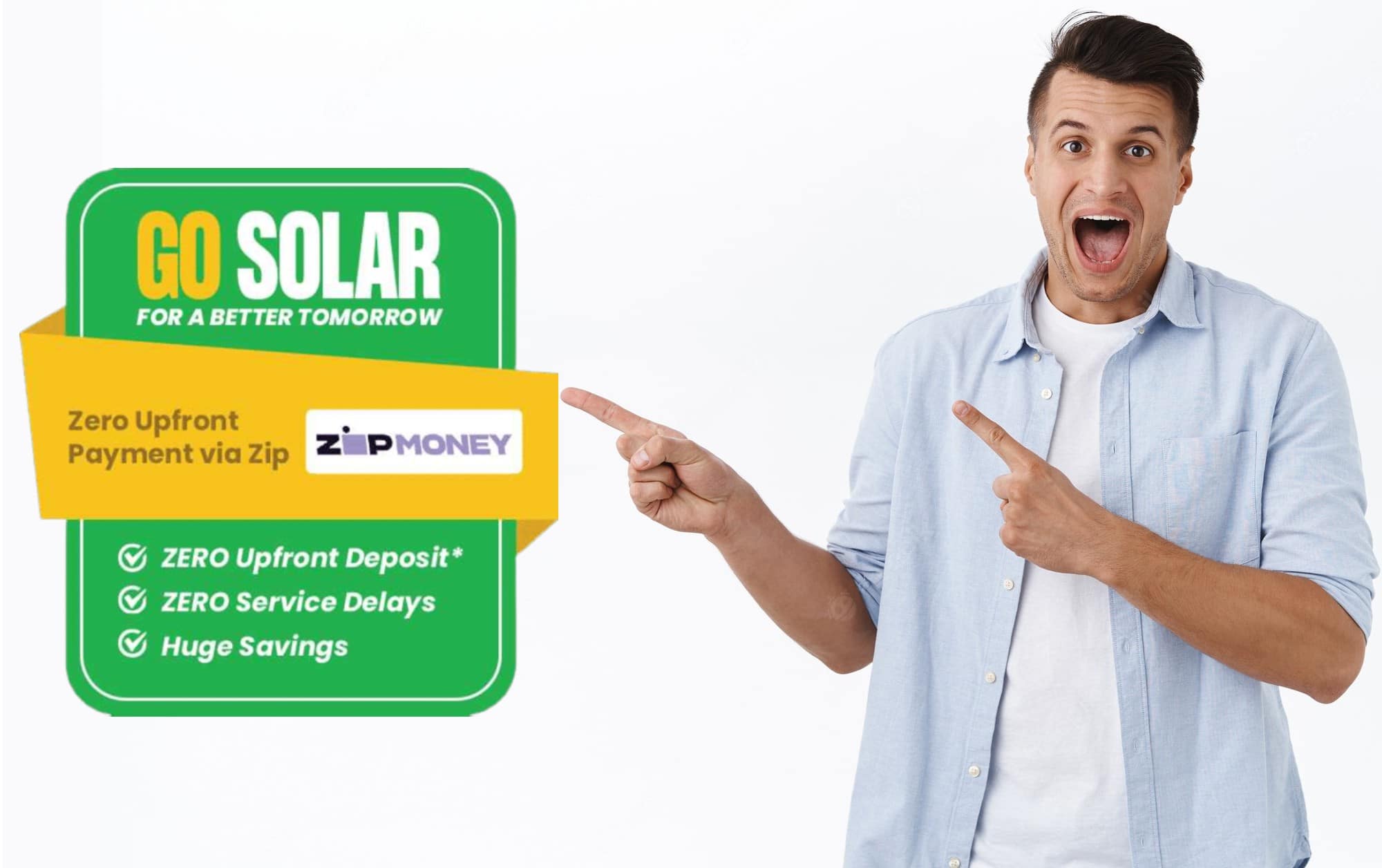 Why E-Green Electrical for solar installation?
Fast Installation
Experienced and Qualified Electricians
We are specialized in solar installation
We have the capability of engineering for your installation
We guarantee the highest standards delivered by our team
We offer special Operation & Maintenance to mitigate a shortage
We listen to our customer's needs & will find the best solution that fits their needs.
Energize your HOME with SOLAR power and forget about rising electricity bills. FOREVER!
We are here for you!
We do solar and we do it right
Our price for solar panels is a good way to get started with familiarizing yourself with the components of a solar power installation.
Starting from the time you call one of our solar experts until our CEC accredited expert installers install your solar system. We will keep you in the loop throughout the process and help you protect yourself against rising energy costs.
Our vision is to help make the solar installation easy and simple. Don't just take our word for it, see what the majority of our satisfied clients have to say. You are safe with us!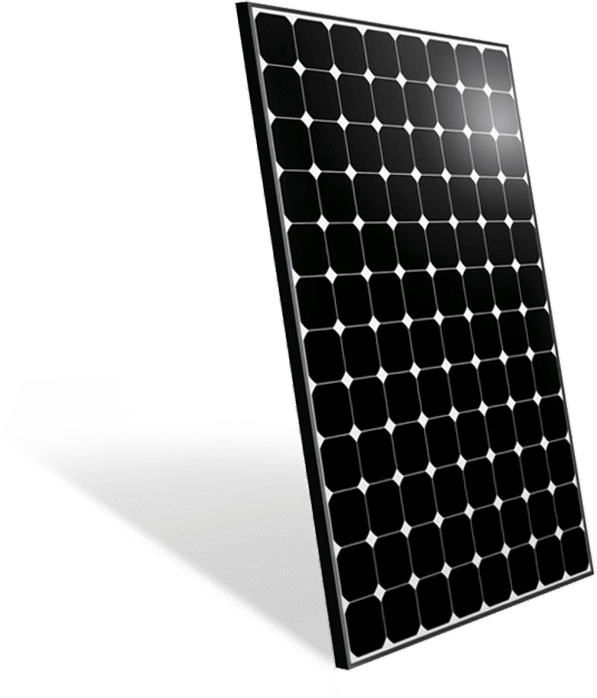 You may be eligible for a DISCOUNTED solar system installed on your home. You will need to meet specific criteria and reside in an eligible location.
Am I eligible?