Fighting the summer heat is everyone's top priority, driving people to invest in excellent cooling systems to keep the temperatures balanced on a hot afternoon.
But before you make your purchase, you need to consider a few things that will influence your decision.
This article lists the 7 features you should look out for when looking for ceiling fans.
Things to know about ceiling fan
---
1. Your budget influences the quality of fans you buy
The market is packed with manufacturers supplying a wide variety of ceiling fans. Both established and new companies fight for consumer attention and market share.
Consequently, you can find a vast array of these ceiling fans available online as well as in physical stores.
For most consumers, the allocated budget is a key factor in their decision of the fan to buy.
Some of the features that influence the price of a ceiling fan include the size, automated features, built-in bulb holders, design, and adaptability to withstand harsh conditions.
It is worthy to note that established brands may charge even more for their products because they conceptualize high-quality and long-lasting fans.
If you only have a limited budget, you should prepare to sacrifice some of the features and to keep your selection simple.
If your focus, on the other hand, is on automated features and a multitude of specifications and design styles, then you have to raise your budget to accommodate accordingly.
The budget allocated can also vary if you're buying a ceiling fan for one room, or for the entire house, and whether you want to maintain the same standards and specs all throughout the house or not.
2. They are available in different styles and colours to match home décor
As with other home additions, fans are available in a variety of styles and shades.
Styles can satisfy the desires of minimalists who prefer plain, simple items, all the way to fashion-focused experts who like décor pieces to grab the attention of onlookers.
Manufacturers use a variety of colours, designs and materials to construct the fans and meet the different consumer tastes.
Wood, aluminium, stainless steel, glass, plastic, nylon, and nylon-filled glass blades are some of the available materials used.
Some people prefer energy-saving fans, so they go for shorter fans with minimal blades. Others are more focused on functionality and operation, so they choose fans with long blades.
If you like to satisfy your cooling and lighting requirements in one item, you can get a fan with built-in light fixtures.
These items relieve consumers from coordinating their ceilings and attempting to relocate the ceiling lights to install a fan.
These options are available in a variety of styles to suit your taste and blend with your home décor.
3. You can get them in varying sizes to suit your preferences
Different individuals have different requirements and reasons to choose between a wide range of fans.
If, for instance, the house is not well ventilated, it will require additional units to help circulate cool air, and ultimately you have to select a fan that can do multiple functions.
In this case, the fan blades have to be large enough to circulate cold air, which is essential in the cooling process when it is hot.
Additionally, the fan should be capable of flushing out the air in the space, to replace it with fresh air from outside. This is also a requirement that only large blades can handle.
The size of the room is also a key factor in determining the length of the blades and the size of the fan.
Rooms with multiple users and frequent activity such as living rooms, kitchens and patios typically require fans with larger blades, as they need to cover large surface areas and also to operate at a higher capacity to compensate for multiple users.
Generally, fans with blades in the range of 10"-14" would work perfectly in such places.
On the other hand, private rooms, toilets, bedrooms and study rooms have reduced requirements as the room sizes are smaller and these spaces are often used by one or a maximum of two people.
Therefore, you could choose a fan with a smaller size, a shorter blade range and more importantly that operates on minimal noise.
4. The bigger the fan, the more energy it consumes
The size of the fan, its shape and the length of the blades all affect the energy consumption of the item.
Long, heavy ceiling fans are bound to use a lot of energy, specifically if they're equipped with metallic, glass, and nylon-filled glass blades.
Blades that are longer than 10 inches also drive the energy consumption a little higher.
For example, if you install a metallic ceiling fan, most of the fan parts will be made out of metal, which is quite a heavy material.
For the fan to operate at a specific speed, it requires a strong motor that can spin the heavy fan load and sustain prolonged, high speed operation.
Such motors ultimately consume high amounts of electricity. Some fans use only one centralized motor, whereas other types can use up to three motors for one fan.
Each additional motor can increase your electricity consumption by three times.
Your weather and living conditions will also affect your energy consumption.
If you live in an arid to semi-arid area, you will have to keep the fans all throughout the day during seasons of extreme heat.
As such, before purchasing a fan, you have to consider the type, operation time and size.
Make sure your fan is properly sized to your space, and carefully assess the expected operation and energy consumption, to avoid surprises on your bills.
5. Some fans are fitted with ceiling lights.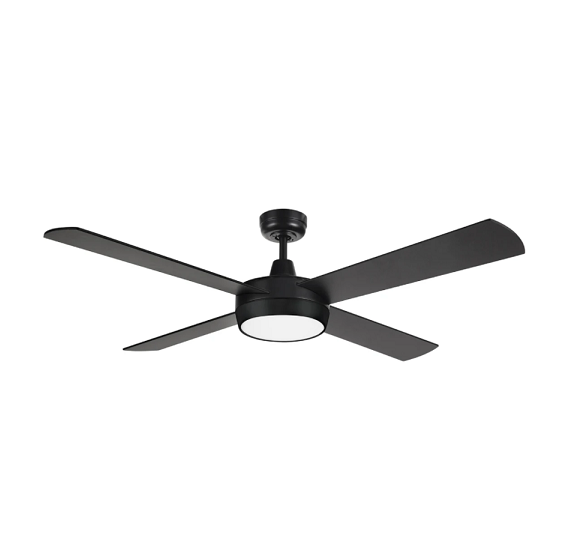 A major deciding factor in the purchase and installation of ceiling fans is the coordination and interference with ceiling lights.
If the lights are installed in the top and central area of the ceiling, you will need to shift their locations before fixing the ceiling fan.
This shift will require significant work, especially if the lights are recessed in the ceiling, and would need a professional electrician to move the lights and handle the wiring.
If you haven't allocated a budget for such a renovation, or simply do not want to change your existing ceiling layout, you can always choose a ceiling fan with built-in lighting fixtures.
The good part is that you do not have to look for different bulb holders. You can easily find on the market fans that can accommodate any bulb, whether it's a bayonet, Edison screw, or the push and pin cap.
It is recommended to hire a specialized installer to match the existing scenario with the fan details and to choose correctly.
Professional input can help you plan and manage your finances better, to be able to equally allocate your spending budget to the requirements of your space and ceiling.
6. They are built to withstand different weather conditions
Summer is a hot season that is characterized by extreme dry spells, as humidity levels in the environment drop significantly at the onset of the season.
When selecting a ceiling fan, it is important to determine the weather patterns and where the fan will be installed.
The fan requirements for a unit installed on the patio is very different from the requirements for indoor installation. This is because the humidity level outside is not the same as that inside the house.
You should also note that due to rising temperatures, you might need the fan for your outdoor spaces not only during summer but also during periods of spring and fall.
This will necessitate a longer operating time for the fans and more prolonged exposure to outdoor weather conditions.
Fans manufactured for the outdoors should be manufactured from stainless steel or other durable material that will not deteriorate due to constant exposure to wind and humidity.
As such, wooden fans would not be a suitable outdoor option as they would wear out quickly and collect mould during the humid seasons.
7. You can get remote-controlled fans.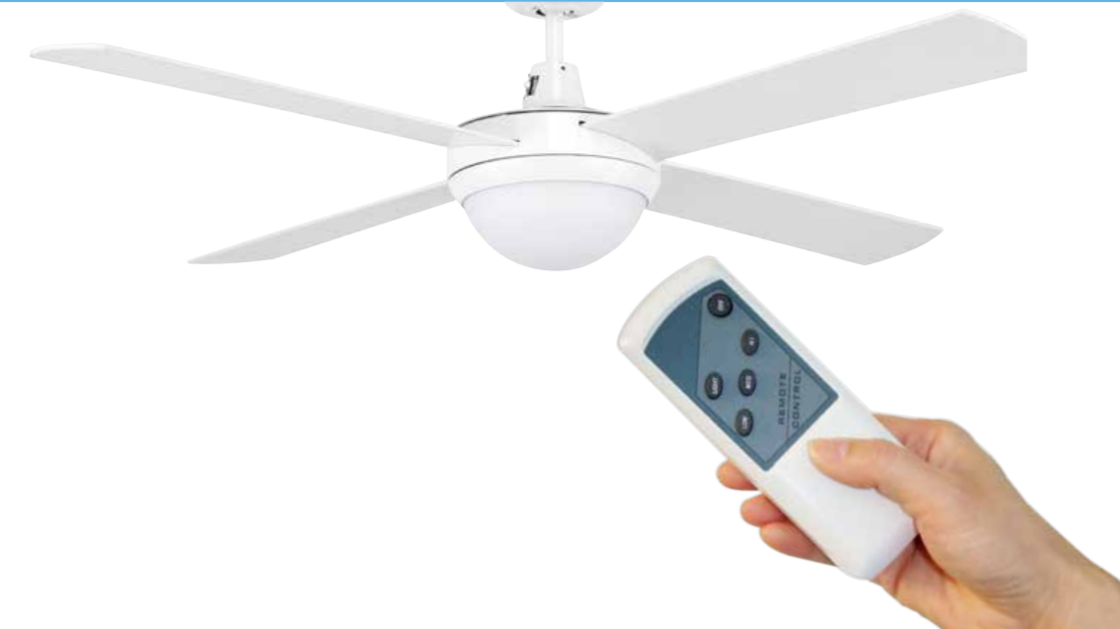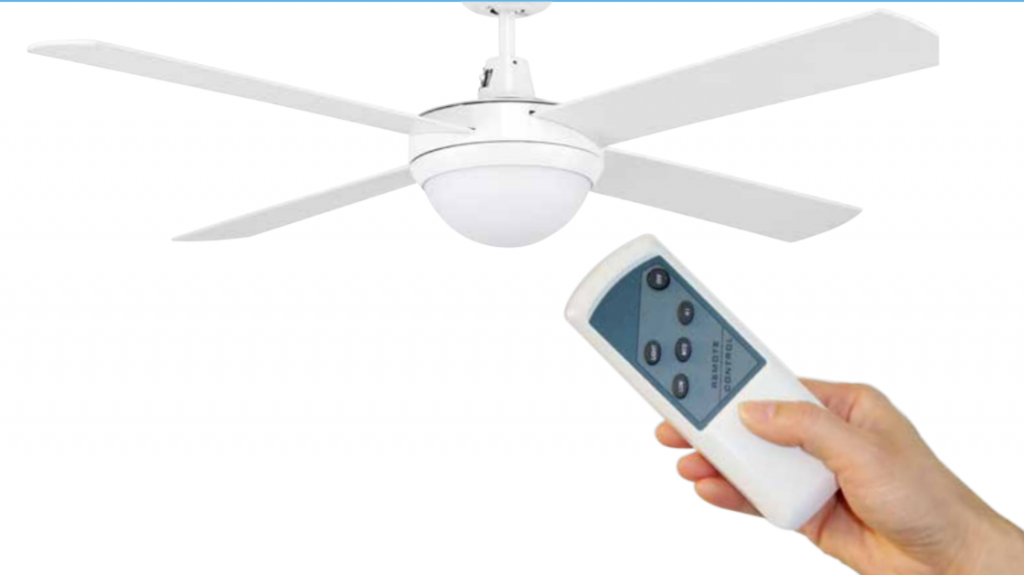 With improved technology, you can find remote-controlled fans on the market that eliminate the inconvenience of walking back and forth to the switch to turn the fan on and off, or to adjust the speed settings.
Nowadays, you can find multiple fans with built-in automation systems, with a variety of control features to meet your requirements.
Ceiling fans are items that generally do not get outdated. While newer and more efficient home cooling systems are taking over, some people may not be able to afford them, while others enjoy the old-school style that ceiling fans create.
---
Ensure that you consider the following key features when looking for fans:
The energy consumption. You do not want to pay a very high electricity bill from your fan operation. Fewer motors and shorter blades guarantee low energy consumption and low electricity bills.
Built-in features. Are you going to get those with bulb holders, or do you have an entire budget for new lighting fixtures? Check with your dealer or installer for specific details before you sign the contract.
Fan warranty. The warranty guarantees the product if the fan malfunctions within the first year or first three years after purchase. You should be doubtful of fans with no warranties, as they may stop working after a few months, and might have poor parts that could malfunction and even cause electric shocks or fire hazards.
Related Posts