Despite the high cost of LED lights, their distinctive qualities are making them increasingly popular for commercial and industrial applications.
LEDs are more robust, reliable, and maintenance-free than traditional light sources and their most appealing feature is extended longevity, ranging from 50,000 to 100,000 hours.
LEDs perform well provided their installation is done properly and many business owners have switched to LED lighting for a number of spaces including warehouses, factories, offices, parking lots, garages, and even healthcare facilities.
In this article, I will walk you through some of the commercial applications of LED lights.
1. LED Lighting in Office and Retail Stores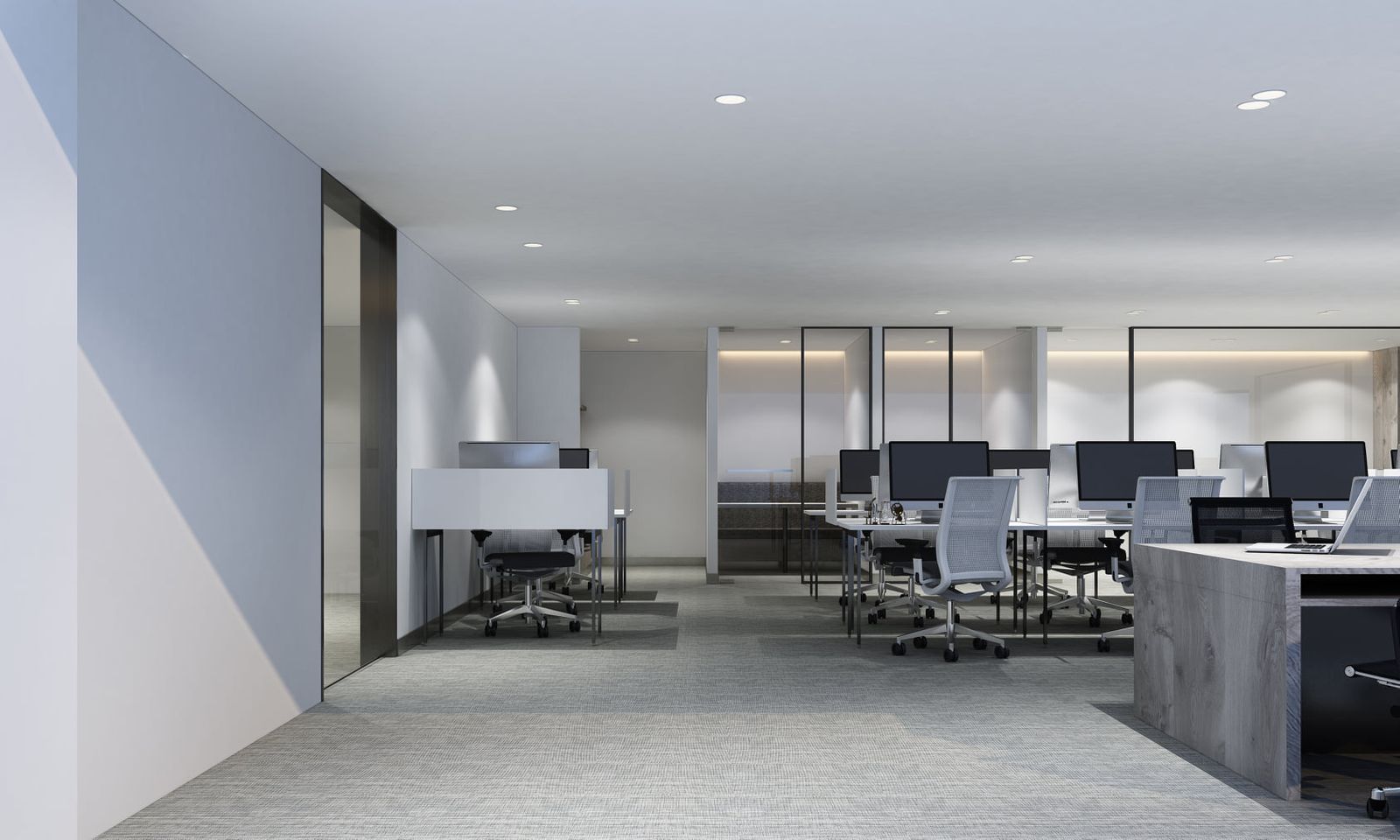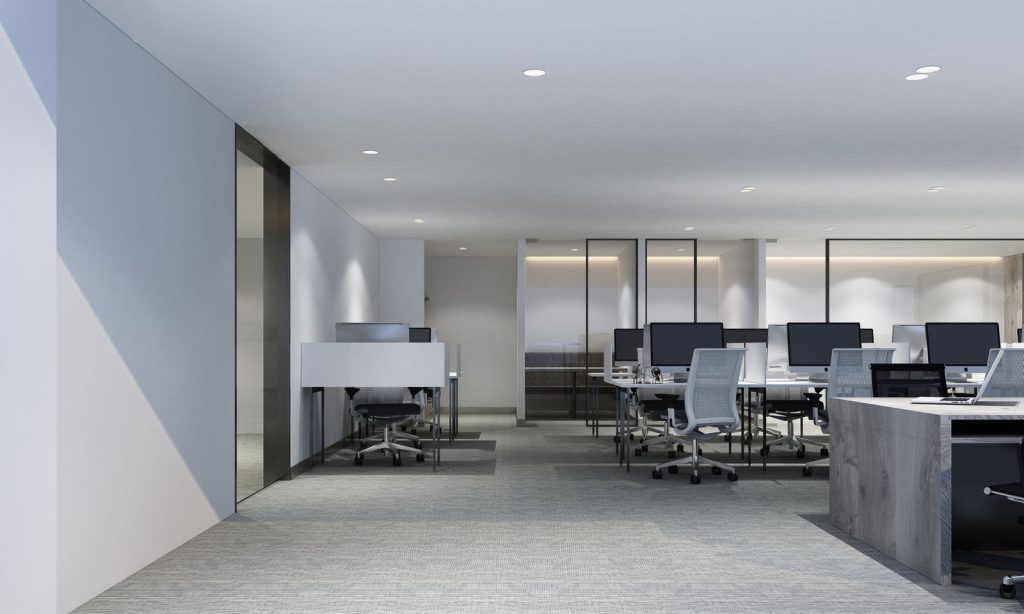 Lighting is one of the most vital components of successful retail space for supermarkets, stores, shopping centres and other commercial entities.
That's why many business owners have adopted LED lights, as they assist in saving up to 80% on power costs compared to traditional lighting sources.
LED lights offer bright illumination, making it easy to project spotlights onto specific items within a display to highlight the product.
This use of light to illuminate the space and to accentuate special products is an integral part of the company's communication with its customers. Additionally, employees would be able to spot the products quickly, reducing downtime and increasing the productivity rate.
Moreover, LED lights allow for a wide variety of light colours, providing the retailer with the option to manipulate the colour of light in their stores and to set the mood based on the colour.
Nowadays, business owners and managers are placing greater emphasis on the lighting systems in their offices. They focus on improving the well-being of their employees by creating a productive office environment through atmospheric light.
Unlike other types of bright lighting that cause eye strain and other eye problems, LED lights can illuminate the offices with sufficient and comfortable light.
Examples of led lights used in office and retail spaces are:
LED lights for offices
Panel lights: the most common light type used in offices is the flat panel style light.
Classic bulbs: similar to traditional bulbs in shape, with very simple styles, longer operating lifespan and less energy consumption.
Globe lights: round-shaped similar to the classic bulb, these lights are designed for use in unique fixtures, as they are more decorative
Candle bulbs: narrow flame-shaped lights, used mainly in decorative lamps
Basic led bulb: standard led lights
LED Lights for retail store
High activity lightning: Designed to cover all retail areas with an efficient, bright light
Accent lighting: Designed to showcase particular items in a retail setting – mostly used to highlight products in high-end shops.
Ambient lighting: Designed to provide a uniform glow throughout the retail store and create a relaxed atmosphere.
2. LED Lighting in Warehouses and Factories
Warehouses involve a large number of physical operations either performed directly by the staff or using machines such as forklifts. To guarantee safe operations and reduce the rate of accidents and operation downtime, warehouses benefit from bright LED lights to illuminate the workspace.
For warehouses, using LED lights makes a lot of business sense in terms of saving money. On one hand, LEDs have low power consumption and therefore can significantly reduce energy use in the warehouse.
On the other hand, LEDs have a low maintenance cost and are durable, making them great solutions for spaces that operate for long hours.
Factories additionally benefit from LED lighting systems because they are properly designed to manage heat well and can operate in any environment, be it hot, cold, or warm.
Another benefit of LED lights in industrial spaces is the optimized drivers to power the fixtures. Traditional light options in warehouses and factories are either fluorescent or High-Intensity Discharge (HID), and these types require magnetic ballasts to operate, which are relatively expensive to service, adding a high cost to the operator.
LED lights, on the other hand, are semiconductors that require electric drivers which manage power more efficiently and make these lights more energy saving.
Examples of LED lights used for the industry are:
Types of LED Lights for Warehouses and Factories
Linear high bay lights
Strip light fixtures
Forklift safety lights
Dock lights
UFO high bay lights
3. LED Lighting in Healthcare
Lightning applications in hospitals are wide and varied as each space has a unique purpose with a specific lighting requirement. There are different requirements for treatment areas, observation areas, ward areas, waiting and circulation spaces, and operation theatres, each to serve the purpose of the area.
Because of these broad and varied lighting applications, healthcare facilities use LED lights to illuminate hospitals depending on the specific design criteria required.
In 2006, the American Institute of Architects published a guideline for designing and constructing healthcare facilities. The guideline required eliminating the use of all light fixtures containing mercury- such as fluorescents – and replacing them with LED lights in healthcare premises.
This requirement, along with other benefits of LED lights, such as long life span and energy efficiency, motivated several hospitals to adopt the use of LED lighting.
Also, LED lights do not emit heat while operating, which helps reduce the hospital's air conditioning bill, and they do not emit harmful heat radiation like any other traditional lighting source.
Moreover, since LED lights can be customized with different colours and colour temperatures; the hospital can use it to their advantage to calm down stressed or upset patients.
4. LED Signals and Indicators
Traffic lights, exit signs and car lights all use LED lights. LED lighting has proved to be a perfect solution for exit signs due to its energy efficiency and durability. The long lifespan of LED lights, their ability to turn on and off rapidly and their high output for easy visibility in daylight, make LED lights a perfect solution for vehicle brake lights, as well as in headlights.
Applications for LED Signals and Indicators
Motorbike
Vehicles
Traffic lights
Exit signals
Keyboard keys (Caps lock, Num lock..)
5. LED Lighting in Street Lights
A majority of street lights illuminating the dark streets and highways at night are actually LED lights. Municipalities and governments realized that the initial upfront cost for LED lighting is justified by the savings made in the operational costs over the lifespan of the lights
Compared to other lighting sources, LEDs have much lower maintenance costs and a significantly longer life span. Additionally, their lower energy consumption leads to reduced energy usage and therefore huge savings on electricity bills. For these same reasons, most buildings use LED lights as their primary option for security lights.
6. LED Lighting in Showrooms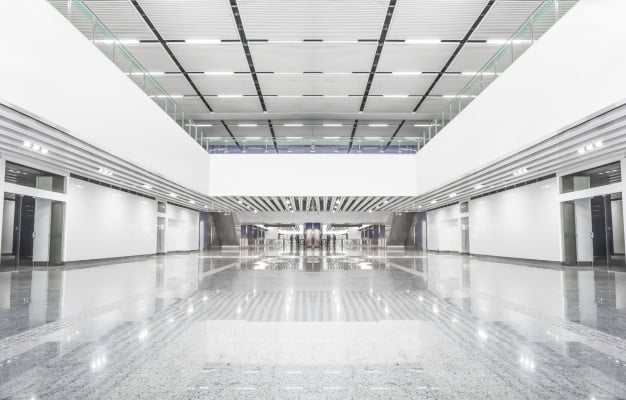 In this era of competition, showrooms constantly look for ways to lower operational costs and gain the highest returns on their investment. Showroom owners use LED lighting to save costs and provide both general and specific lighting to their spaces.
LED lighting helps them highlight products and key features and also provides general lighting for the areas that need to be illuminated. LED lighting is perfect for apparel, automotive, and electronics appliances showrooms. The reasons business owners choose to use LED lighting in showrooms over traditional sources of lights are:
Low maintenance costs
Environmentally friendly
Long Life
Energy Efficiency
Economically friendly
7. LED Lighting in Parkings and Garages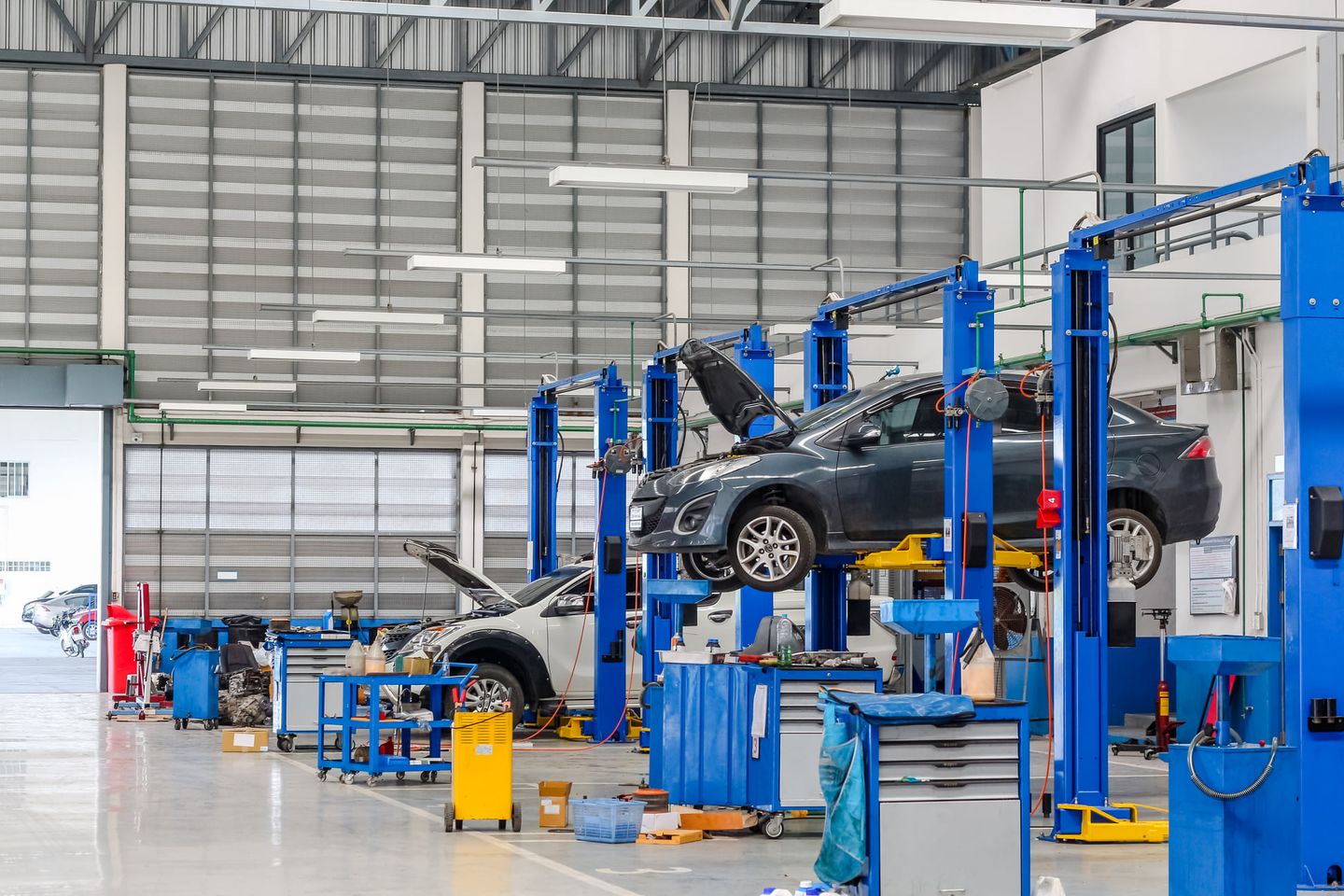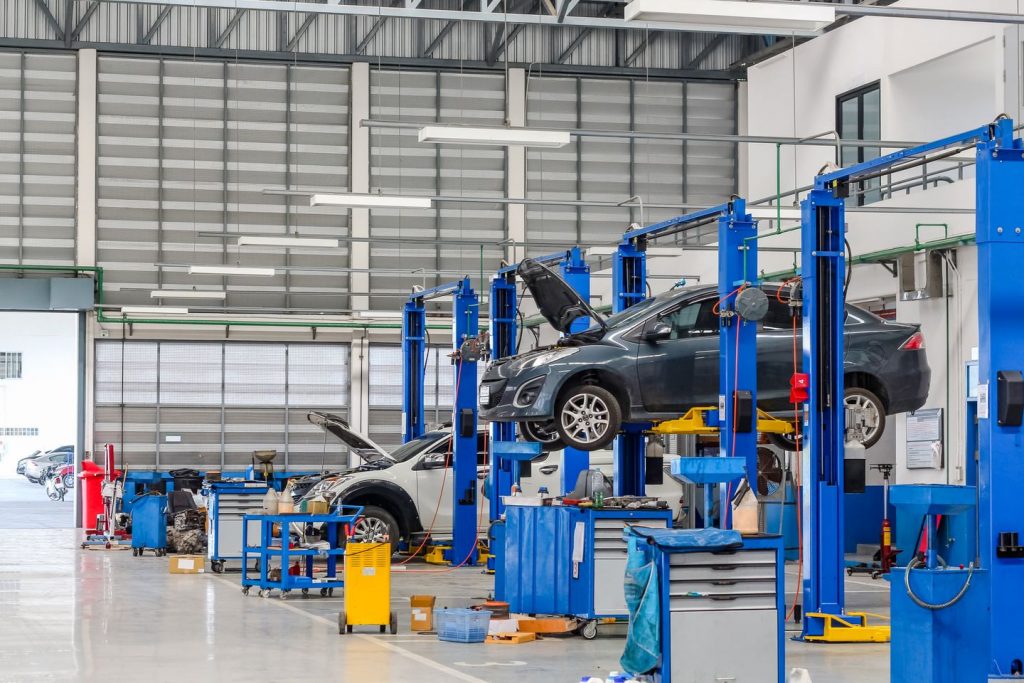 Parking lots, car dealerships and garages all need high lumen outputs to properly operate and LED lights can easily provide high illumination levels in these spaces to ensure comfortable and safe operation, specifically where mechanics require bright lights for repairing detailed features in vehicles.
Parking areas require sufficient levels of light to clearly illuminate the parking and driving spaces and also to offer security and safety for customers and employees.
LED lighting can provide uniform driving, parking and safety lighting and also save on operational costs due to energy efficiency. Some of the best-LED lighting used in parking lots and garages by business owners include:
The NextGen XT series – is the most energy-efficient LED parking light, delivering over 170 lumens per watt.
450 watt NextGen II LED Shoebox Light – this type has an elongated body that gives the luminaire a slender look and good output, making them a preferred choice for business owners
con Pro III Series LED Parking Lot Light – this series provides the highest lumen outputs and gives the brightest effect for parking lots.
8. LED Lighting in Theatres
Proper lighting systems allow\ theatre managers to control the mood, enhance the performance and to focus the audience's attention on specific spaces or scenes.
With traditional lighting, these systems tend to be heavy, complicated and emit large quantities of heat, however, when compared to traditional stage lighting fixtures, LED lights are cooler, last for longer, and the fixtures are lighter
For that reason, LED lights are a great solution in theatres to use as stage lights. Additionally, LED lights can provide the high light outputs required on the stage at low power levels, making them very energy efficient.
Moreover, since LEDs come in different colours, theatre owners can benefit from colour mixing features to control the stage mood. Some of the LED lights used in theatre are:
Types of Led Theatre Lighting
LED theatre lightings are classified into four groups which are:
Strip lights
Moving heads
Spotlights
PAR cans
9. LED Lighting in Stadiums and Sports Venues
Stadium lighting has a very particular set of standards and regulations to follow for the lighting levels and the installation of lights on the ground.
With the advancement of technology, the standards for stadium lighting for professional sports pitches have become much more stringent, driving business owners to more rapidly adopt the use of LED lights to illuminate the arenas.
Stadiums use LED lights in sporting events such as football, volleyball, athletics, basketball, or soccer since they are energy efficient and easy to control. In addition, LED lights offer a glare-free natural light that helps the cameras capture the action and gives the spectator an unrestricted view of the activities on the field without distorting the image or causing glare to the eyes.
Bottom Line
This article covers only a few of the advantages of LED lighting for business applications, justifying why they have become a popular choice in today's commercial facilities.
For all different types of operations, including factories, warehouses, office areas, parking lots, garages, theatre and health facilities, LED lights can provide great illumination levels for both indoors and outdoors.
Going beyond the light output potential, LED lights are a cost-effective solution because of their energy-saving features and low heat-emitting capabilities, making them the most popular of lighting types and the most rapidly evolving energy-saving technology.
If you are looking for a lighting system to illuminate, embellish and shine your facility brighter than your competition, start the journey today and consider LED lighting. It is the way to go.
Contact us for all kinds of LED upgrades