What Are Parking Lights?
Parking lights are important for any parking structure to provide an enhanced user experience that promotes optimized operations, supports safety and improves sustainability.
To improve the lighting system in the parking lot, it is highly advisable to select and install adequate LED lighting. Always seek the advice and recommendations of reliable industry experts to optimize your lighting system and layout.
COMPLETE RESIDENTIAL LED LIGHTING UPGRADE FROM AS LITTLE AS $33
LED Brilliance Starts Here, Just $33. Shine Brighter, Save More!
Our Team of Experts Will Guide You Through The ESS Lighting Upgrading Process To Ensure You Achieve The Most Effective Energy Efficient Improvement Possible, GUARANTEED!
A Brighter Home, A Brighter Future!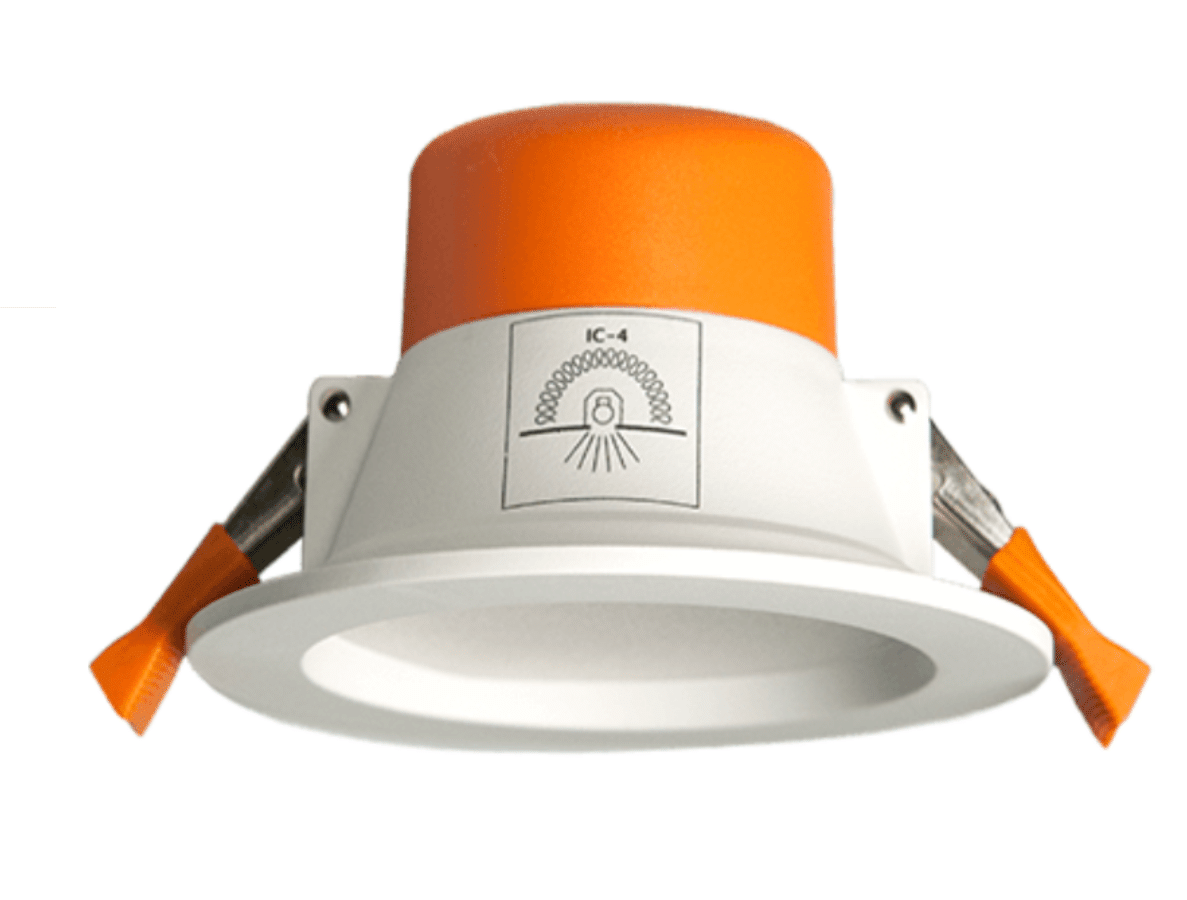 COMPLETE LED LIGHTING UPGRADE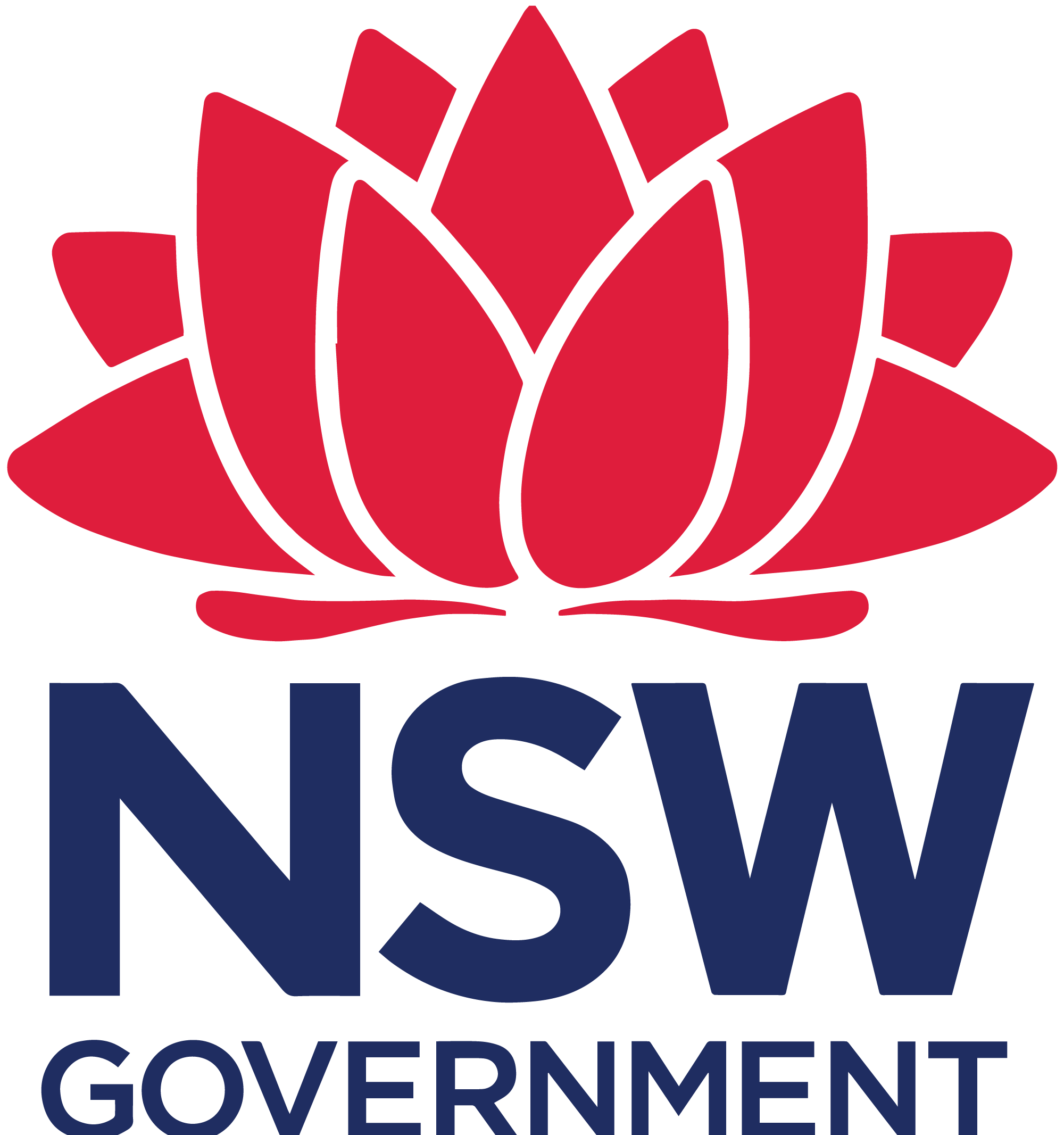 Energy Saver is an initiative proudly funded by the NSW Government
Why is lighting important in the parking lot?
Parking lots are often dark, often underground spaces used all throughout the day with varying intensities. The lighting system in parking lots offers numerous benefits for users, owners and operators.
One of the most effective measures of illuminating parking lots is using LED lighting systems, as they offer all the advantages of lighting for lots, in addition to amazing LED specific benefits. Below are some of the essential functional and operational benefits to consider for LED parking lights.
➜ Provides safety
Often secluded and dark spaces, with occasional low levels of occupancy, parking lots could become dangerous areas at night time where crime thrives.
Proper parking lighting, completed in a well-studied manner to cover all dark spots and corners, to fully illuminate the entire space in a uniform manner and provide proper lighting levels for security camera vision. This essential feature provides a well-managed parking that eradicates crime and offers a safe environment for users and operators.
➜ Ensures low maintenance cost
Using LED Lighting for parking lights is highly recommended to reduce maintenance and effectively lower the operational budget. LED lights ensure the space is managed with safety, durability, and sustainability at its core.
➜ Increases productivity
Good lighting is key to increased productivity within any space, whether it's an office, meeting room or even a parking lot. Customers and drivers enjoying well illuminated lighting fixtures feel safer and more confident throughout their drive.
More importantly, proper retail parking lights are important to make customers feel more comfortable upon their entrance into the space, ultimately driving up their sales and effective profits.
➜ Prevents accidents
Using the right LED fixtures with correct layout planning is important to provide adequate and uniform lighting levels within parking lots and ultimately prevent accidents. Proper lighting will help drivers identify incoming cars, as well as individuals walking through the space.
REQUEST A FREE LED ASSESSMENT
NSW businesses are now eligible to take advantage of a heavily subsidised commercial LED lighting upgrade via the NSW Energy Savings Scheme. Ask for a FREE QUOTE
Major Parking Light Restrictions
The common challenges facing parking lot operators include high ceilings, lack of natural light, dust, and complicated maintenance. These restrictions could negatively affect the smooth and continued operation of parking lots.
An expert parking lighting installation service provider can provide great assistance to help overcome these challenges. Ultimately, periodic inspection of the parking area is necessary to assess several factors such as debris, dust and trees that may have grown within and around the lot.
Based on the assessment and using the guidance of experts, the right solutions for managing the parking space and overcoming the challenges can be determined.
Lighting Solutions For Parking Lots
A number of factors should be considered when choosing parking lights, and specific lighting types to match the space requirements. Physical factors include the ceiling height and wall colors, more design factors revolve around the ambiance intended for the parking space.
Once the factors are set, the most suitable type of lighting can be selected for the parking space. The most common type is the LED Batten:
LED Batten Light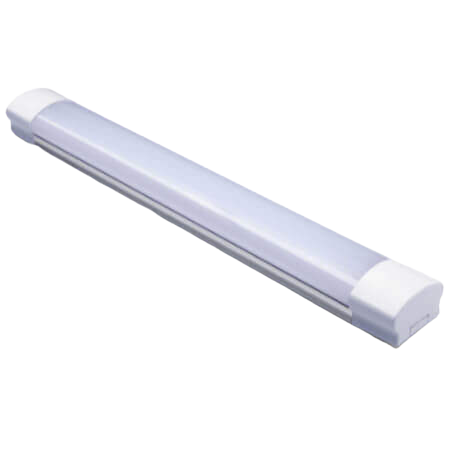 Whether the option required is a recessed, suspended or surface-mounted lighting installation, one of the best and most commonly used lighting types is the LED Batten light. These types can come with parking-specific standards and protective features against elements such as dust, water or heat.
Savings: Maintenance Costs and Energy
LED lighting offers massive advantages for parking lots. Besides providing a high-quality light output, LED lights can provide savings of up to 80% on energy consumption when compared to traditional lighting sources.
Moreover, LED lights have a long lifespan, greater than 5 times that of traditional sources, and do not emit heat during their operation. These features translate into lower maintenance and operational costs.
Dimming Solutions for Parking Lights
For large parking spaces, it can be hard to manage and control all the lighting fixtures. However, LED lighting fixtures can be fitted with a dimming feature which gives the operators and users full control of the light based on their requirements.
Direct dimming control of LED lighting fixtures can help occupants in the parking lot adjust the light output to match their needs. For example, individual garages can be fitted with this feature within a strata unit, to provide solid control features.
Using an additional sensor technology to the dimming solutions can further improve performance. Systems operating on both functionalities lead to considerable savings in energy, from limiting the operational time to the periods when light is needed, effectively ensuring productivity and maintaining fully functional facilities.
Motion Sensors for Lighting Management
Motion light sensors can greatly help parking lot operators manage the facility and provide an easier and smoother operation. At its most basic, a motion sensor fitted LED light fixture detects movement within a defined radius and sends an immediate signal to the turn on the light fixture.
Motion sensors fitted in LED light fixtures can additionally provide occupants with a high level of safety as they provide instantaneous lighting that covers the occupant space and surroundings. Based on the operation of these sensors, after a set time period when no movement is detected, the sensor sends another signal to the light fixture to turn off or dim down.
This capability gives the LED lighting system a further boost in energy savings and an extended lighting lifetime from decreased daily operations. All these benefits make this solution perfect for parking lots, supporting parking operations, improving quality and further saving energy.
Are LED Lights Safe For Parking Lots?
Industry experts assure that parking areas that install and operate LED lighting fixtures are in fact safer and more secure. Properly designed and installed LED lights can guarantee bright and uniform illumination that is also smooth and decreases the shadow effect.
These features promote customer confidence and sense of security, providing a positive user experience for all the occupants of the parking lot.
5 Tips To Correctly Illuminate Parkings
Providing high-quality, efficient lighting fixtures in the parking lot is a priority for property managers. The many positive results of proper lighting range from increased safety, to promoted sustainability, heightened productivity, and cash savings for the owners.
Eager to adopt this upgrade and reap major benefits? Follow the 5 tips below on how to correctly illuminate the parking lot.
➜ Provide Enough Lighting
With advancing technology and capability, the most commonly adopted choice to provide sufficient lighting levels for parking lots is LED lighting. The main reason being the capability of LED lights to provide adequate lighting levels.
This feature is essential for any area, most notably parking areas, to ensure occupant safety, driver comfort and visibility and employee security. LED lighting has the capacity to ensure a well-distributed, even and uniform light throughout the space, as an uneven distribution might lead to accidents.
Several technology based electronics can be fitted with the lighting system to make the operation smoother and safer, such as motion sensors, dimmers and timers/photocells that automatically turn on the lights once it starts getting dark.
➜ Promote Energy Efficiency
Energy efficiency is a key performance factor to look for when planning an installation or an upgrade on the lighting system within a parking lot. Parking lot areas should embrace sustainability and ensure green, environmentally friendly operation.
Parking lights are designed for long operating hours, sometimes at high intensity to maintain sufficient levels at all areas.
LED lights ensure that the energy spent throughout this period is efficient and minimal compared to traditional light sources, guaranteeing not only environmentally clean and affordable solutions, but also ones that help cut the power bills by more than a half.
➜ Choose Proper Lighting Solutions
When planning an upgrade for the parking area, it's vital to find appropriate LED alternatives for the existing lighting fixtures, and determine the most suitable types and sizes based on the parking details and requirements.
Factors that may affect this choice include lumen output and beam angle of the fixture and ceiling height of the parking space.
A wide variety of choices in LED types offers a wide number of options matching the exact need, with a choice between battens, projectors and high bays. Generally, for ceiling heights greater than 20feet, it is recommended to use high bay light, as they are powerful enough to provide ample light output with very precise uniform distribution.
➜ Install Motion Sensors
One type of LED lights fitted with sensors is called dusk-to-dawn lights.
They have the capacity to light up as soon as they detect a person walking nearby. This solution is strongly recommended as it reduces energy consumption by up to 80%.
In the case of dusk-to-dawn lights, the sensors respond to the natural light around, and can detect minor variations in light levels. This feature turns the lighting fixture on automatically when the sky gets dark and turns off at sunrise.
As operation of parking lots greatly decreases during the night, this feature can bring amazing benefits in extending the lifetime of the lights and reducing energy expenditure.
➜ Maintain Lights Properly
To keep a proper and uniform level of lighting within the parking, and profit from the many benefits of LED lights, it is essential to manage and maintain the lighting system properly.
A key maintenance factor involves the planning of a periodic and reliable maintenance schedule. The schedule should involve physical maintenance of the lighting fixtures and poles. Periodic assessments must be carried out to check a number of factors that could affect the lighting levels such as environmental factors, dust and debris.
Additionally, the maintenance team should have a periodic lighting upgrade system, to replace traditional lighting fixtures with LED alternatives to prioritize longevity, safety, and the aesthetics of the parking area.
Moreover, this upgrade should replace damaged or non-operational fixtures to ensure bright and sustained lighting levels. Traditional lamps can suffer from a reduced efficiency, by as much as 40% after only a few years of operation, leading to great inefficiencies. Lighting system upgrades are essential to maintain adequate and uniform lighting in the parking area.
Frequently Asked Questions
What Type is best for Parking Area Lighting?
One of the best types of fixtures to be used for parking lots are LED lights. Parking area lighting products include high bays, battens, poles and floodlights which could present a significant budget. Alternatively, operators can save greatly by using LED lighting technology for the parking area.
How Bright Should the Lighting Be?
The lighting in your parking should be remarkably powerful, bright, and dependable. The brightness should be enough to promote high visibility. As a general guidance, a good uniformity ratio of 3:1 is recommended, since the aim is high efficiency to ensure bright, safe and comfortable lighting levels.
What is the Best Colour Temperature for Parking Area Lighting?
Light fixtures usually have a wide range of color temperatures, defined in three categories:soft white, bright white, and daylight. The parking area lighting should be bright and distinct enough to adequately highlight all spaces and corners.
The best colour temperature is a range between 4000K and 7000K. Simply put, the higher the Kelvin , the whiter the colour temperature is.
How Efficient are Parking Area Low Bay and High Bay Lighting?
Both low and high bay fixtures offer powerful light outputs, uniform distributions and reduced glare.
They're also highly efficient in diffusing light, illuminating the parking spaces, and directing light down to the floor.
How Much Money will LED Light Save Compared to Halogen and Fluorescent Lighting?
One of the major benefits of using LED light fixtures in parking lots is decreasing maintenance costs.
Several factors affect the percentage of maintenance cost decrease, however, on average, an LED lighting fixture can save between $100 and $500 annually, when compared to traditional light sources.
Are you looking to upgrade your parking lot lighting? NSW businesses are now eligible to take advantage of a heavily subsidised commercial LED lighting upgrade via the NSW Energy Savings Scheme. E-Green Electrical provide a full turnkey solution. Get a FREE QUOTE today!
COMPLETE LED LIGHTING UPGRADE FROM AS LITTLE AS $33
Upgrade Your Halogen Downlights To Energy Efficient LED Downlights Under The NSW Energy Savings Scheme And Slash Your Energy Bills Today! Complete LED Lighting Upgrade From As Little As $33.
Upgrade Your Home for $33 and Up!. Don't Wait Act Now!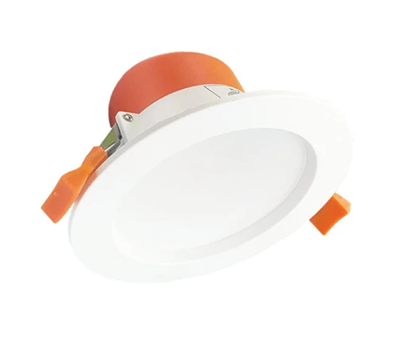 COMPLETE LED LIGHTING UPGRADE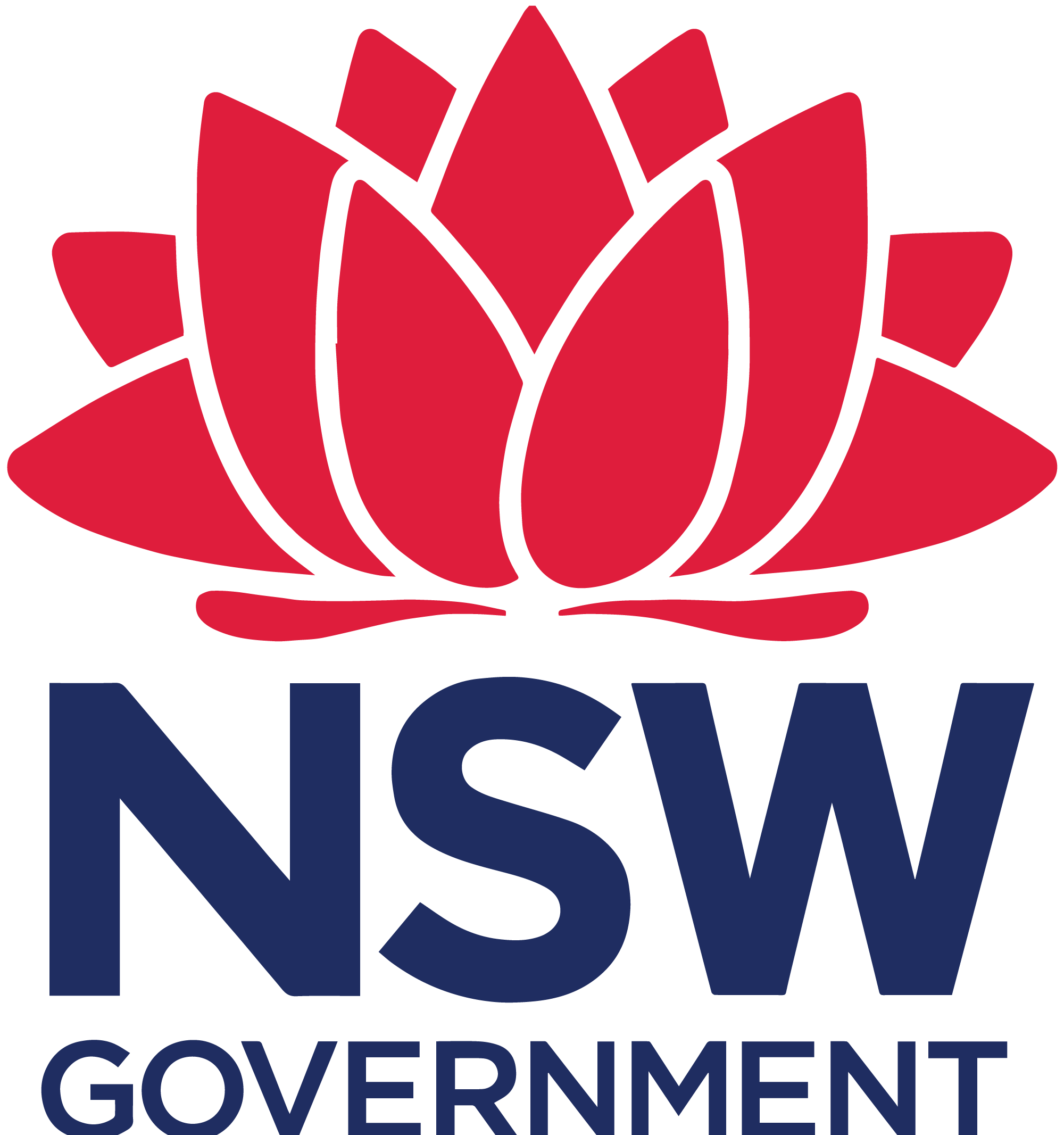 Energy Saver is an initiative proudly funded by the NSW Government