Warehouse Lighting 101: Why You Should Upgrade to LED High Bay Lights
August 3, 2020
You need your warehouse staff to be able to easily see what they're doing on every turn. At the same time, you need to save on costs. And unfortunately, your existing lighting simply isn't ticking both of those boxes.
The solution? High bay LED lights.
What are high bay LED lights? These are light fixtures designed to be used in large, open areas with high ceilings. For instance, you can find them not only in warehouses but also in gymnasiums and factories.
Many current high bay lights use high-intensity discharge, or HID, lamps (for example, high-pressure sodium or metal halide lamps). However, HID lamps use costly antiquated technology. Fortunately, high bay lights offer several benefits over these lamps.
Here's a rundown on why you should upgrade to high bay lights.
Let's jump in!
Energy Savings


One of the top benefits of LED high bay lights is their high efficiency. This is critical considering that the lights you choose will likely be operating for 50 hours or more per week.
These lights consume less energy than their HID counterparts do while still producing the same output as HID lights. For instance, the wattage of HID fixtures could are usually around 400 watts. Meanwhile, LED high bay lights could be between 70 watts and 200 watts.
As a result, you could easily save 75% of your consumption of energy with high bay lights versus HID lights. Put another way, you could save hundreds of dollars per each fixture in your facility by switching to high bay lights.
Performance
Yet another reason to switch to LED high bay lights is their unparalleled performance when compared with HID fixtures.
High bay LED lights are designed to distribute light evenly on surfaces. As a result, your light level on a surface won't vary much between the areas where your fixtures are mounted.
On the other hand, HID lights produce bright spots directly beneath the fixtures. Thus, the light level decreases dramatically between fixtures.
Maintenance Costs
LED high bay lights also offer the benefit of being low maintenance and reliable.
Why? Because LED lights' output degrades quite slowly with time. Thus, an LED light's functional life tends to be much longer when compared with an HID lamp.
This, in turn, reduces the maintenance costs associated with your light fixtures long term. Therefore, high bay lights are a wise lighting option if you are looking to decrease your operational costs.
In fact, LED-related government incentives are also available for some business owners who are looking to run more sustainable businesses.
How We Can Help with Our

High Bay Lights
We offer top-of-the-line high bay lights for commercial use at heavily reduced prices due to government rebates and incentives.
Our lights stand out for their ability to reduce your energy consumption. They also feature a slim, clean, and bright design for a top-notch look even in the harshest of environments.
Get in touch with us to find out more about how high bay lights can add value to your large space and benefit your bottom line in the months ahead.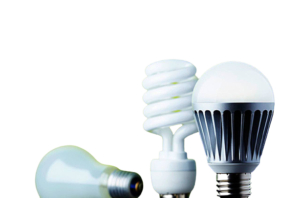 NSW LED SCHEMES
We are TOP Rated on Google By Our Clients